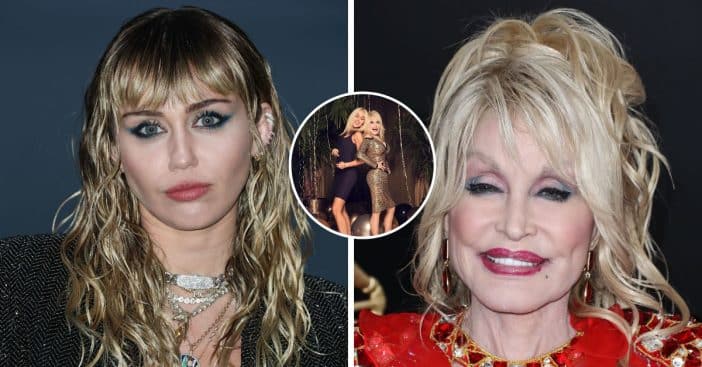 It was announced recently that Miley's New Year's Eve Party is returning to NBC for this year. Interestingly, Miley Cyrus would host the show alongside her Godmother, Dolly Parton. Parton will replace Saturday Night Live comedian Pete Davidson, who co-moderated the special in 2021.
In excitement, Miley broke the announcement to the public through her official Instagram page with a beautiful picture of herself wrapping her arms around Dolly as they both gave bright smiles. She captioned the photo: "#NewYearNewCohost @dollyparton." In the image, the pop star wears a fitted navy blue dress with her blonde hair parted in the middle. Dolly looked equally as stunning in her metallic gold dress.
NBC To Air "Miley's New Year's Eve" With Dolly Parton As Co-Host
View this post on Instagram
In a promotional video on Instagram, the goddaughter and godmother happily announced to their fans. "Miley's New Year's Eve Party is about getting glamorous and dressing your best," Miley said. "Well, we do that every day, don't we Miley?" Parton replied with Miley telling the legendary singer, "You taught me well," as their duet version of "Jolene" plays.
This will be the second year Miley Cyrus has held a holiday special on NBC. The last event showcased musicians like Brandi Carlile, who performed her song "The Story," alongside Miley. Billie Joe Armstrong, Jack Harlow, Saweetie, 24kGoldn, and Anitta are also among the notable singers that wowed the stage and the audience.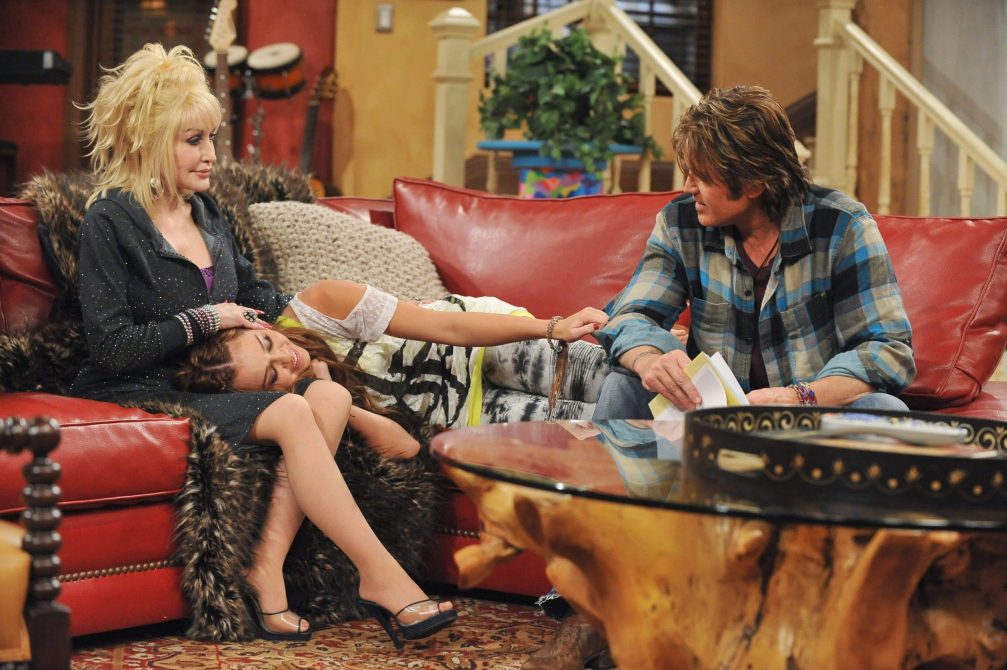 This year's special is expected to be bigger and more amazing as fans are excited about the event. Jen Neal, the Executive Vice President, Live Events and Specials at NBCUniversal Television and Streaming, assures viewers that the show will be breathtaking and amazing. "The inaugural Miley's New Year's Eve Party was an unqualified success, and we know this year's show will be just as spectacular, with plenty of surprises and lots of fun. We can't wait to get the party started."
Dolly Parton and Miley Cyrus' relationship dates back
Miley's New Year's Eve Party will air live on the network in Miami on Saturday, the 31st of December, 2022, from 10:30 pm to 12:30 am ET. Viewers would also be able to stream the show on Peacock. The holiday special, which Lorne Michaels and Miley Cyrus executively produce, will welcome the Grammy Award winner, Dolly Parton, to the stage.
Not the first time the duo would be on our screens as Dolly also appeared in Miley's popular Disney series, Hannah Montana, as her Godmother and aunt. This role was well played in the sitcom and has also been carried out in their real lives. Dolly has said in numerous interviews that she sees Miley as her daughter, as she has none of hers.
We look forward to seeing these talented artists on stage!