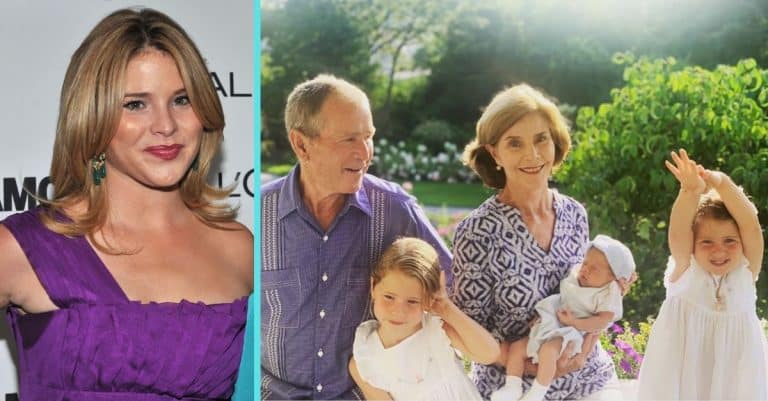 Running a household and governing a country – does one set of skills help the other? From 2001 to 2009, the nation saw how George W. Bush was as a leader, but daughter Jenna Bush Hager is one of two people who can say how Bush and his wife Laura were as parents. She did just that on Tuesday's episode of Today with Hoda & Jenna, describing their family life along with some bad behavior that got Jenna grounded.
Jenna, 40, is fraternal twins with Barbara. Initially, both sisters urged their father to not run for president, saying, "Oh, I just wish you wouldn't run. It's going to change our life." To this, they were told Bush and Laura needed to live their lives. After this reluctance, late teens in 2000, threw themselves in the spotlight to advocate on his behalf, while also becoming friends with Alexandra and Vanessa, daughters of his opponent, John Kerry. But what happened beyond what the cameras caught? Jenna has some fascinating insights.
Jenna Bush Hager says life with George and Laura Bush as parents had plenty of normal moments
View this post on Instagram
Jenna had plenty of relatable details when describing Laura and George W. Bush as parents. "We had curfews," she confirmed. In fact, one of the most unusual aspects Jenna had to offer up was how cool-headed Laura was, calling her "the most calm human that it was almost, we couldn't understand it." She added, "We could not rattle her. But she was our steady rock of a mom."
Of course, keeping it cool in that regard doesn't always mean being cool in all areas of life, and what's a family story without some embarrassment? Jenna remembers going to Florida for the Texas Rangers doing their spring training. That was back in the '90s, when Jenna was 13 and Bush was an owner of the team. Then, she recalled, "She'd be like, 'Girls! Now look, there's some cute boys. Look, Barbara, Jenna, they're cute.'" Jenna went on, "Like we were supposed to go up and be like, 'Hi! Want to hang?'"
There were times a presidential pardon from her parents might have helped Jenna

The swift hammer of justice did fall even without the executive branch getting involved. Although curfews "weren't that strict," but there was a time she pushed the limit and faced consequences for it. "There was a party senior year of high school," Jenna shared, "and I went to it [saying] I was 'spending the night at Ferrell Fields' house,' and all of a sudden my parents show up. They took me and Barbara out of that party. They weren't strict but if they said 'no' and we went behind their back," she said, leaving it on an ominous note. She's remembering all of this, now, as a parent herself.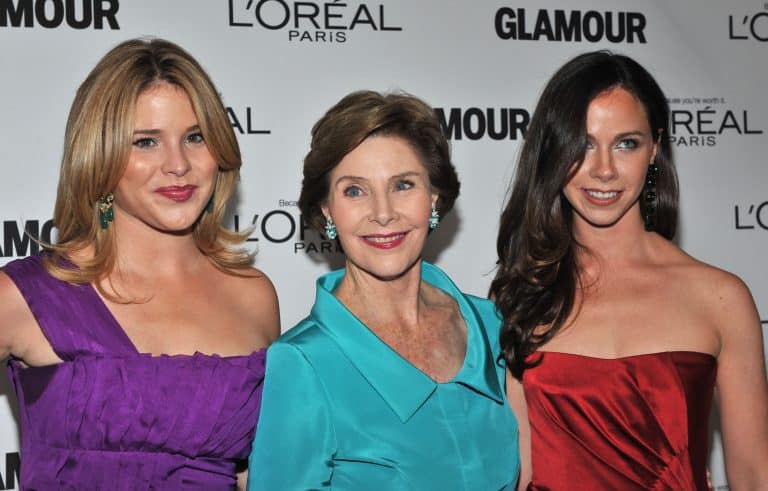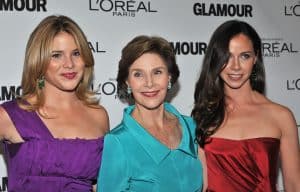 Back then, getting grounded was still a thing, Jenna reminded the Today audience. So, she sat and did puzzles with her parents while everyone else went out and did whatever they wanted – within reason and within the scope of honesty. She even turned down hot chocolate when offered. Still, Jenna is thrilled with her family, especially in light of her sister Barbara welcoming her first daughter Cora, after years of worrying she might not have this chance. Hopefully, Jenna and Barbara learned some important lessons from their parents!