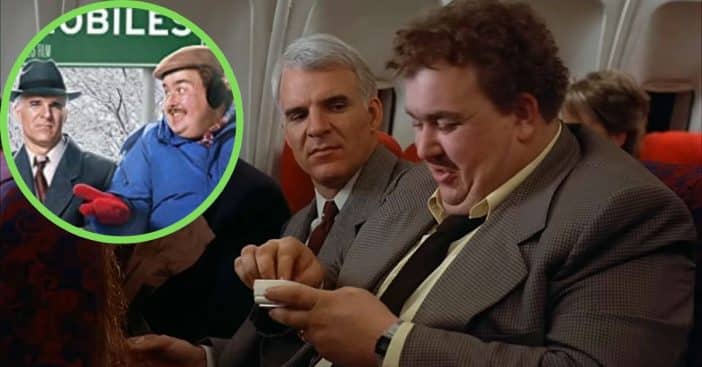 Holiday travel has never been so perfectly recreated as in Planes, Trains, and Automobiles. Released in 1987, it starred comedy titans Steve Martin and John Candy playing off their own character's quirks and each other's. This year marks 35 years since its release and in celebration, fans can see a deleted scene featuring Martin and Candy, and a whole new way to watch the film.
The movie is getting a new digital and 4K Ultra HD Blu-ray release just in time to revisit the holiday classic around Thanksgiving. Fans can secure this version on November 22. In addition to a crisper picture, it also features never-before-seen footage and scenes. One new scene is already making the rounds and shows the duo dealing with airplane food. Check it out!
'Planes, Trains, and Automobiles' turns 35 with a lot of revelries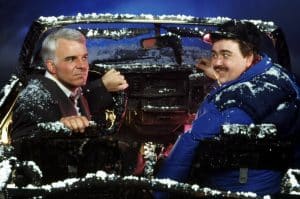 Grossing $49.5 million at the box office, Planes, Trains, and Automobiles has a dedicated following even these three-and-a-half decades later. Celebrating this occasion, Fathom Events promoted two days that the film returned to theaters, November 6 and November 7, running for one hour and 41 minutes.
That's just shy of when it premiered on November 25, 1987. Closer to that date will be the enhanced digital and disc release, which comes with cut content and extended scenes. A press release revealed that this otherwise deleted footage was pulled from the archive of director-writer-producer John Hughes, who died in 2009.
See new footage of John Candy and Steve Martin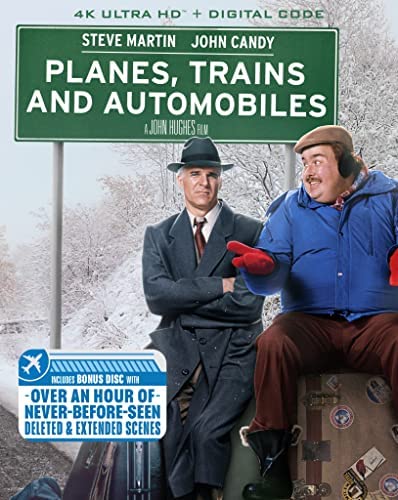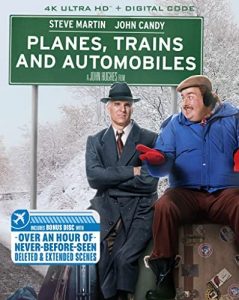 As more comes out about the celebrated film, Paramount Movies shared a clip to YouTube just shy of a minute long. The two are on board the plane, dealing with each other and another passenger. The salad changes hands and the third passenger is interested in the accompanying brownie – but so does Neal, played by Martin.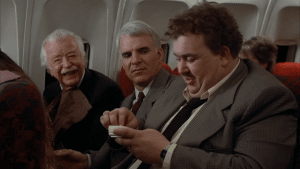 The situation deteriorates from there, with others discussing brownie custody until finally, the matter is settled in an unsettling way. Candy and Martin react perfectly – even with Martin's deadpan look – and give perfect responses according to their characters and their new seat friend.
Revisit the beloved film with the video below, complete with new footage ahead of the enhanced anniversary release!