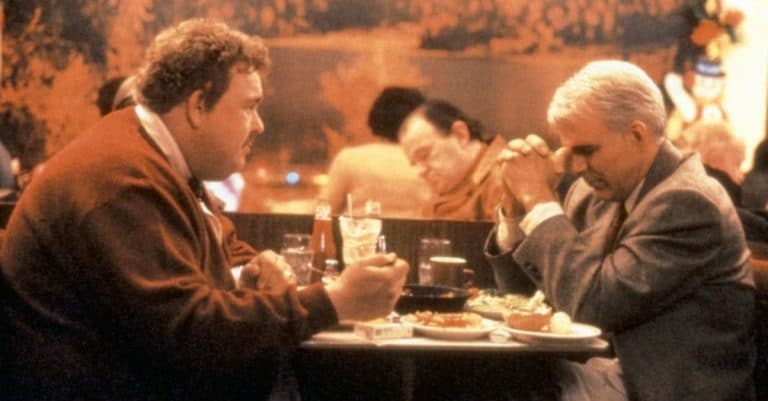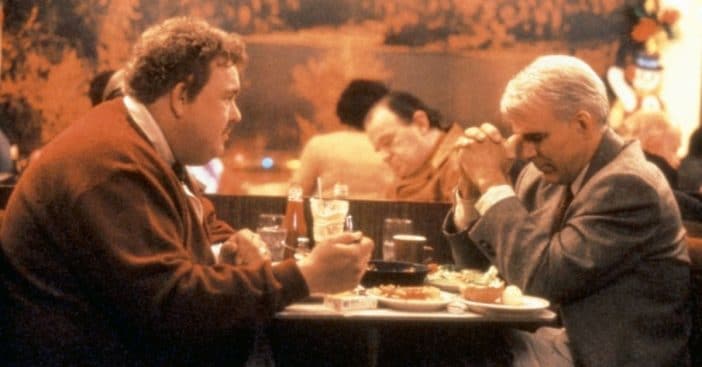 Planes, Trains & Automobiles has gone on to become a Thanksgiving staple as it takes place right around that time… John Candy's Del Griffith needs to help Steve Martin's Neil Page get home in time for Thanksgiving dinner after severe weather canceled his flight. The two become fast friends, even if Neil doesn't realize it (he's a bit of a grouch). And you can certainly tell by the end of the film that Neil just wants the best for his new friend.
There is one scene in the film where this all becomes clear for Neil. Del admits that he doesn't have a home, his wife that he talks about constantly has been dead for eight years, and this leaves a lasting effect on Neil. He goes above and beyond to bring Del back to his family's home for Thanksgiving and it ends there.
The scene that gets Steve Martin emotional to this day
The scene where Candy recites how he is actually homeless still makes Martin emotional to this day. Director John Hughes states that the scene still brings a tear to Martin's eye as it does for basically anyone else watching the film. Regardless if you're watching it for the first time or for the millionth time, it still tugs at your heartstrings.
RELATED: John Candy Interview Resurfaced Reminds Us Of His Humble Heart Of Gold
Hughes is able to invoke some of the best comedic scenes in history with this pair, as they go on a wild goose chase just to get Neil home. Let's not forget how their car is accidentally set on fire because of a cigarette Del threw out of the window, but it actually landed in the back seat of their car. Or, one of my best scenes, when Del is driving the wrong way and the car drives between two oncoming trucks. Let's revisit that scene, actually…
Alright, time to grab the tissues. Let's check out that final scene that makes Steve Martin so emotional to this day.