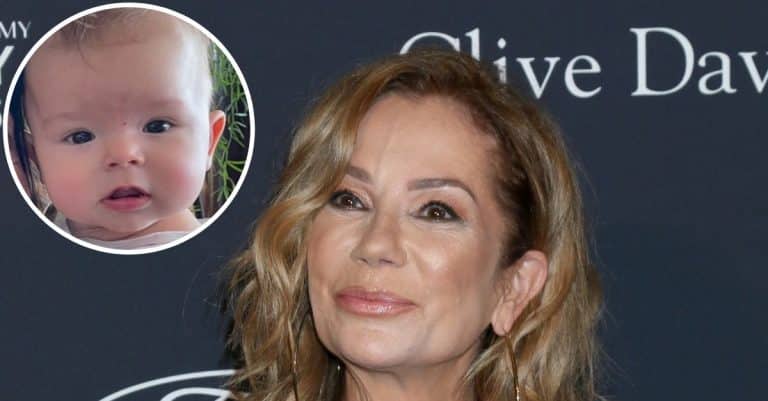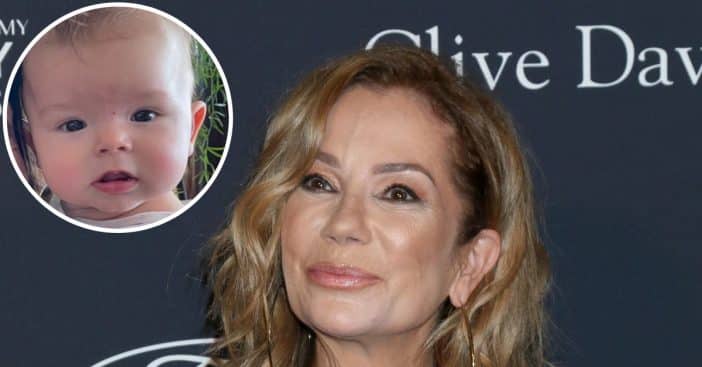 Former co-host on the Today show, Kathie Lee Gifford, recently showed off her 5-month-old grandson on Twitter. The adorable baby was born to Gifford's son, Cody and his wife, Erika, on May 31, 2022. "My precious little bubbela wants to wish you all a blessed Thursday," she wrote in her caption. "He says he hopes you are happy and healthy!"
When Kathie became a grandmother, she noted that she was happy for Cody and her daughter-in-law as they welcomed their child. "Celebrating with my son and his beautiful wife and their love for one another. This is a blessing from God in His way and His timing," she wrote.
Little Frankie Was Named After Kathie's Late Husband
Frank Gifford passed away in 2015 at the age of 84. According to the family statement, he died from natural causes in his Connecticut home. "We rejoice in the extraordinary life he was privileged to live, and we feel grateful and blessed to have been loved by such an amazing human being," the family statement said.
To honor the late football legend and Pro Football Hall of Famer Frank Gifford, his grandson was named after him. Little Frank is also named after Erika's uncle, Michael, which she pointed out while announcing her son's birth. "Frank' Frankie' after C's grandfather and Michael after my uncle who passed away last year at age 61 and whose name also means 'gift of god," Erika wrote. "Two strong men— gone but never forgotten."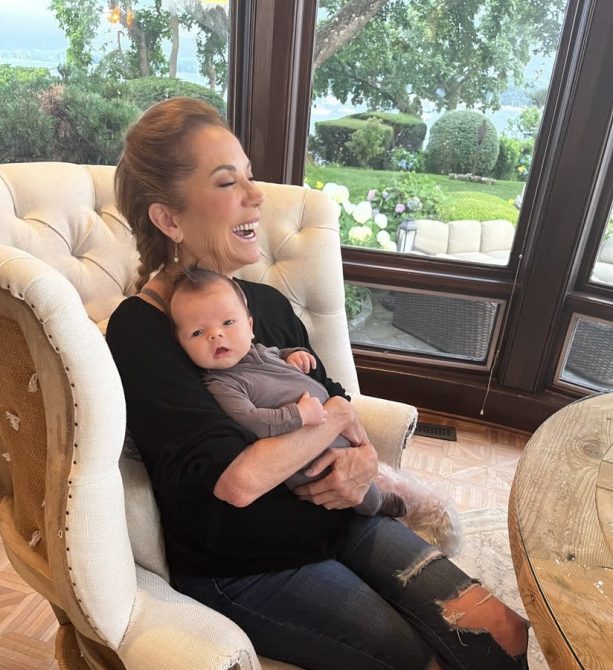 Kathie also took to her Twitter to announce her "debut" as a grandmother: "What greater miracle is there than the miracle of life? I cannot contain my joy. Thank you God, for the gift of little Frank Michael Gifford, 8 lbs. 8 oz. of sheer beauty."
Late Grandpa Frank Gifford
Frank Gifford's entire 12-year football career was with the New York Giants. One of his vast wins was the league's MVP award against the Chicago Bears. "Frank Gifford was the ultimate Giant. He was the face of our franchise for so many years," New York Giants president John Mara said. "For my siblings and me, Frank was like a revered older brother whom we looked up to and admired. We loved him and will miss him terribly."
After his career as a player, Gifford became an NFL commentator and an ABC's Monday Night Football announcer. After his passing, he was celebrated by his family, celebrities and news outlets for his remarkable life as a father and sportsman.
The Giants also wrote a tribute to Gifford, along with the famous Giants phrase: "Once a Giant, always a Giant."