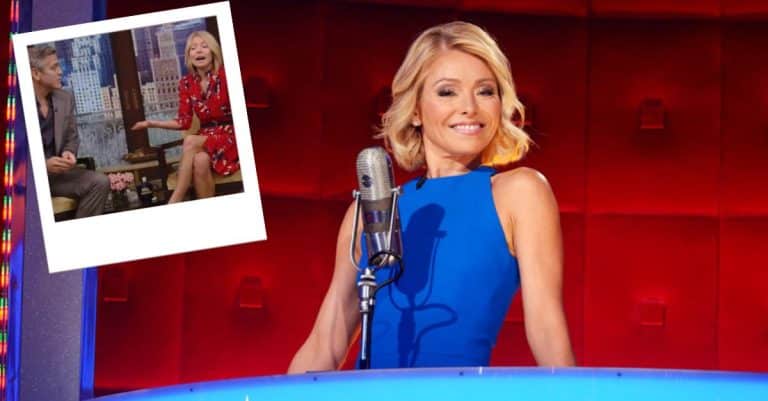 Kelly Ripa is a familiar face thanks to years on TV, both talk shows and soap operas alike, but thanks to George Clooney, that face looked a bit different one time in 2014. During one particular episode, Ripa actually appeared on an episode of Live With Kelly and Michael without any makeup on! Why?
WABC's Live has been running since the early '80s with different lineups every few years, first with Regis Philbin then Ripa as the thread of continuity. From 2012 to 2016, Michael Strahan served as a co-host with Ripa. During one episode featuring an interview with Clooney, Ripa had to hold up her end of a bet demanding she ditch the makeup throughout the whole segment. Learn more about the shocking twist here.
Kelly Ripa lost a bet against George Clooney
Kelly Ripa goes make-up free to interview George Clooney after losing Super Bowl bet | BB&BB News pic.twitter.com/F3MBkz9jKu

— News All The Time (@12kelloggs12) February 6, 2014
In early 2014, Ripa and Clooney made a bet related to the Super Bowl. According to Ripa, "I've never lost a Super Bowl bet, ever, in my life." That record was broken by the terms she set against Clooney. It's unclear what Clooney would have been required to do if he lost, but for Ripa, she had to come on air without her usual beauty routine.
So, during a February 2014 episode of Live With Kelly and Michael, she stepped before her and Strahan's audience with no makeup on. Ripa got right ahead of the changeup by saying, "Calm down, we'll all get through this together," adding, "Don't adjust your dials. There's nothing wrong with your TV. One of us is wearing makeup today, and one of us isn't. Not even anti-shine."
Everyone had fun with the moment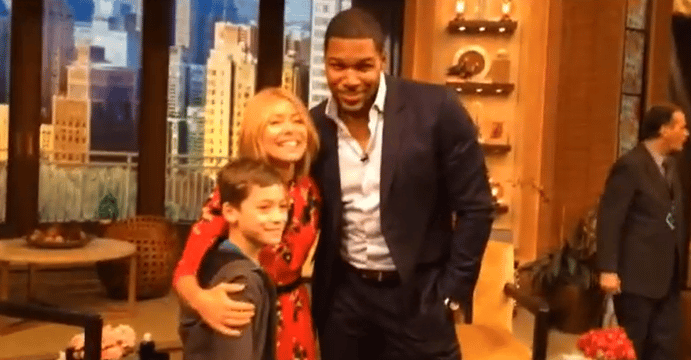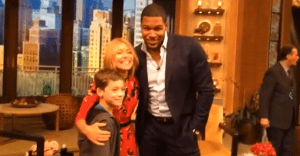 Without her makeup, Ripa admitted, "I labored under the delusion that I looked OK without makeup until I came out here and I went, 'Oh my God!'" But co-host Strahan offered praise for Ripa embracing a natural look, though he did also point out, "George Clooney is here today." Ripa then joked, "Which really only punishes George Clooney, who's a national treasure."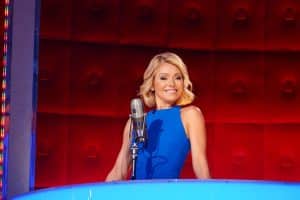 Stories like this will be in plentiful supply now, with the release of Ripa's new book, Live Wire: Long-Winded Short Stories, a collection of anecdotes from all her experiences on life, from TV work to family life. The memoir was released on September 27.