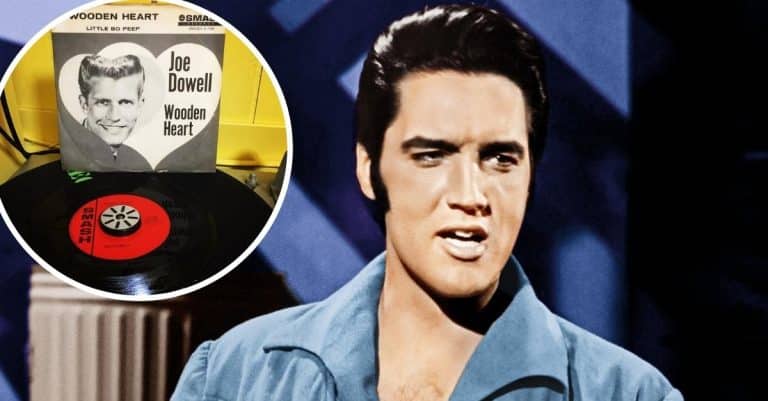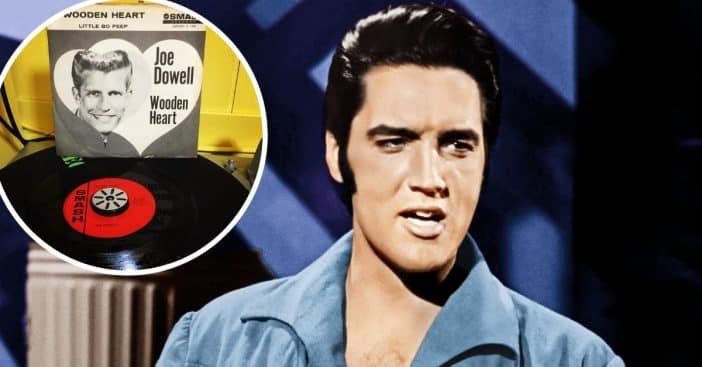 Elvis Presley  saw many of his songs become hits, but there was one in particular didn't connect with his fans. That song, "Wooden Heart," was performed during the film G.I. Blues and appears on its soundtrack.
The track contains both English and German lyrics, because it's based on a German folk song called "Muss I denn." While the song never became one of Elvis' top hits, a cover version of the song did quite well.
Joe Dowell's cover of "Wooden Heart" became more popular than Elvis Presley's version
The story goes that record producer Shelby Singleton Jr. saw G.I. Blues and realized that the song "Wooden Heart" wasn't a single in the United States. In response, he gave the song to a singer named Joe Dowell, whose version was quickly recorded and released, becoming more successful than Elvis' original take.
Dowell sang it on tour and his version reached No. 1 on the Billboard Hot 100 for one week. He went on to have two more top 50 singles in the form of "The Bridge of Love" and "Little Red Rented Rowboat." However, his fame didn't last and he was ultimately dropped from the label at 23 years old. He tried to work with another, but his career never really took off again. Not much is known about Dowell's life, but sadly he passed away in 2016.
Take a listen below to both Elvis and Dowell's versions of "Wooden Heart" and tell us, which one you prefer?