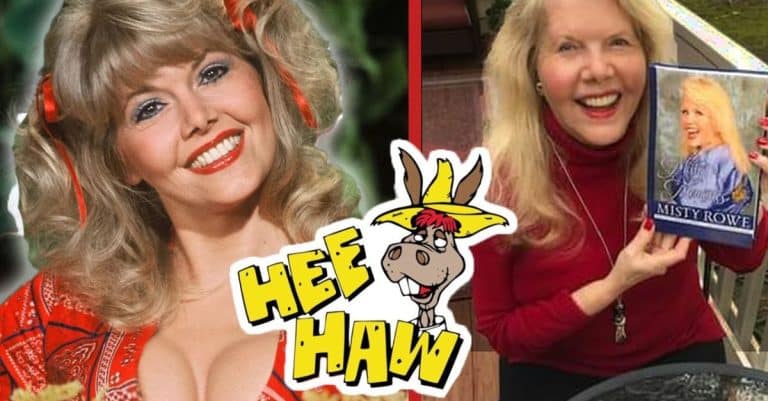 UPDATED: 5/23/2023
Hee Haw was a hoot n' holler of a TV show that aired on CBS from 1969 to 1971, but following the so-called "rural purge" at the network that resulted in the cancelation of not only it, but shows like The Beverly Hillbillies and Green Acres as well, it aired fresh episodes in syndication until 1997. So, chances are you've seen this country variety show before! It's essentially The Beverly Hillbillies meets Laugh-In, in more ways than one as it was directly inspired by Laugh-In. Set on a fictional farm in Tennessee and featuring a cast of country music stars and comedians, Hee Haw was known for big laughs and big stars, and it helped to popularize country music in the United States.
In fact, not only did it appeal to rural audiences, but it also spread out to major markets, becoming successful in all of them, from LA to New York, Boston, and Chicago. Even people taking the subway to work wanted to watch Sammy Davis Jr. with Lulu Roman in the cornfield. It was corny in all the best ways! Given the scope of its appeal, it's worth heading back to "Kornfield Kounty" to check back in on the cast of Hee Haw. Where are the stars that helped reshape the landscape of both television and music? Let's find out!
Roy Clark (Co-host)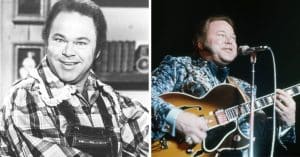 Roy Clark was the jovial co-host of Hee Haw. The Hee to Buck's Haw, if you will. He was raised in a musical family and began playing the guitar at the age of 14. By 16, he was touring with the country band the Ozark Mountain Boys.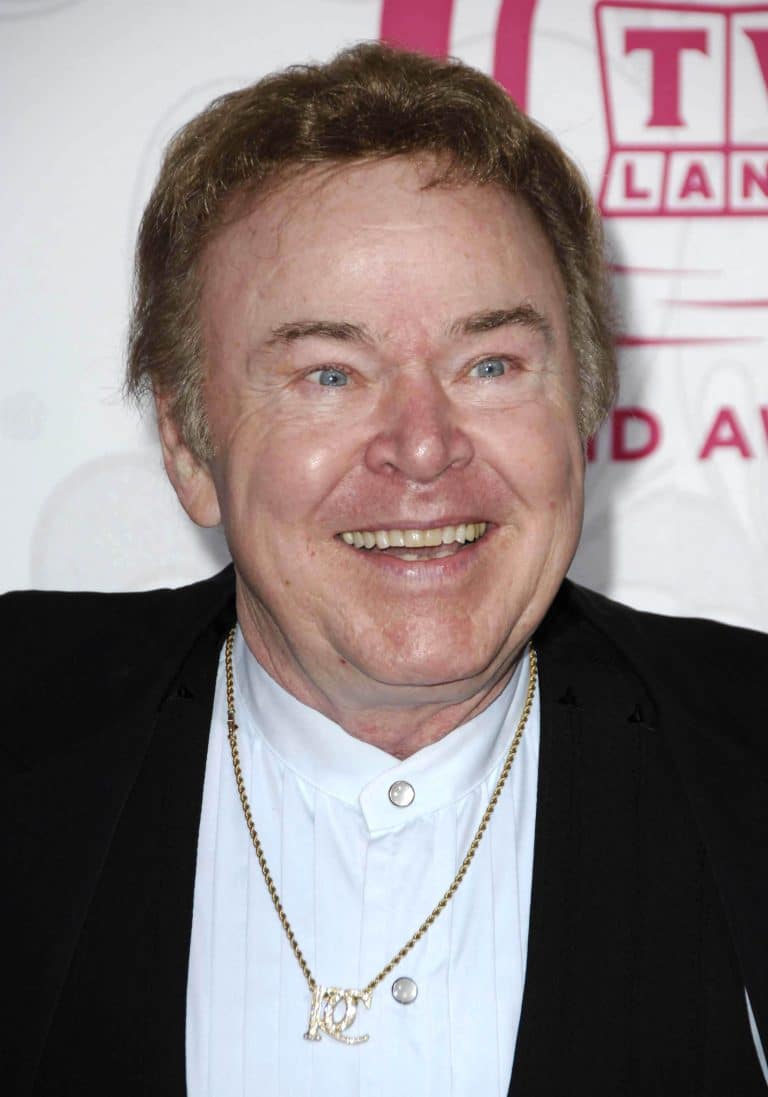 When he moved to Las Vegas in 1960, he became a regular performer at the Golden Nugget casino. The guy was a virtuoso, incredibly gifted at most stringed instruments, and just a joy to watch as he strummed like a madman. In 1962, Clark met producer and screenwriter Paul Henning, who was working on a new comedy about a family of hillbillies. Henning was impressed with Clark's guitar ability and asked him to audition for the role of Cousin Roy. Clark landed the part, and The Beverly Hillbillies debuted on CBS in September of '62. The show was an instant hit, and Clark's guitar playing and humorous rapport with the other cast members made it a classic.
In 1969, he starred in his own variety show, The Roy Clark Show, on ABC. The following year, he began hosting Hee Haw episodes, which were shot in blocks. Performers would gather for a week of taping in June, and another in October, with individual shows edited together later. Roy Clark compared the block schedule to "big family reunions, twice a year."
Roy Clark was one of the finer talents bridging comedy and music. Clark passed away in 2018 at the age of 85 due to complications of pneumonia.
Gunilla Hutton (Nurse Goodbody)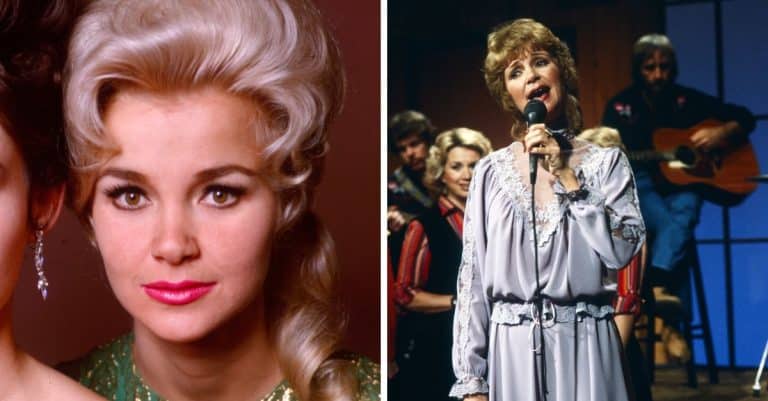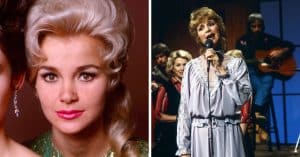 Gunilla Hutton, known also as Nurse Goodbody, began her acting career in the mid-'60s as she joined the hit show Petticoat Junction as Billie Jo for season three of its run. Of course, Petticoat Junction was also a Henning creation, so it makes sense why she entered the Hee Haw universe. She showed off her voice on the show too.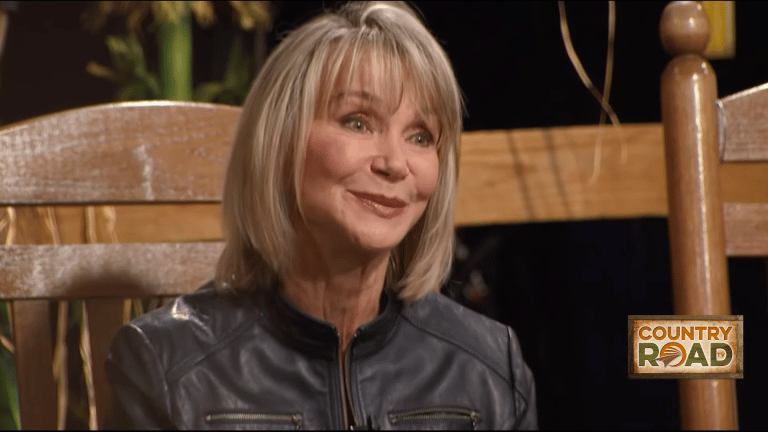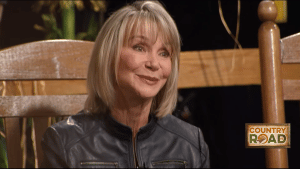 After, she wrapped up the whole acting career, with two episodes each of The Love Boat and Fantasy Island in the early '80s before calling it quits. Notably, she had an affair with Nat King Cole, wherein she called his wife Maria Cole and told her to divorce him. Ultimately, Nat ended things after the tattletale.
Today, she is 79 years old and has been married to Allan Freeman since 1970. The two have one daughter named Amber. The last time we saw her was a 2010 documentary called Pickin' and Grinnin'. This Hee Haw Honey can still sing like an angel!
Buck Owens (Co-host)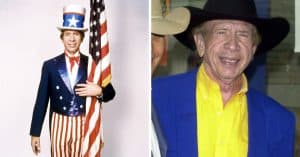 Enter the personable co-host #2, Buck, who got his nickname at the age of three from a favorite horse. Owens was a country music star who had 21 No. 1 hits on the Billboard country music charts with his band, the Buckaroos.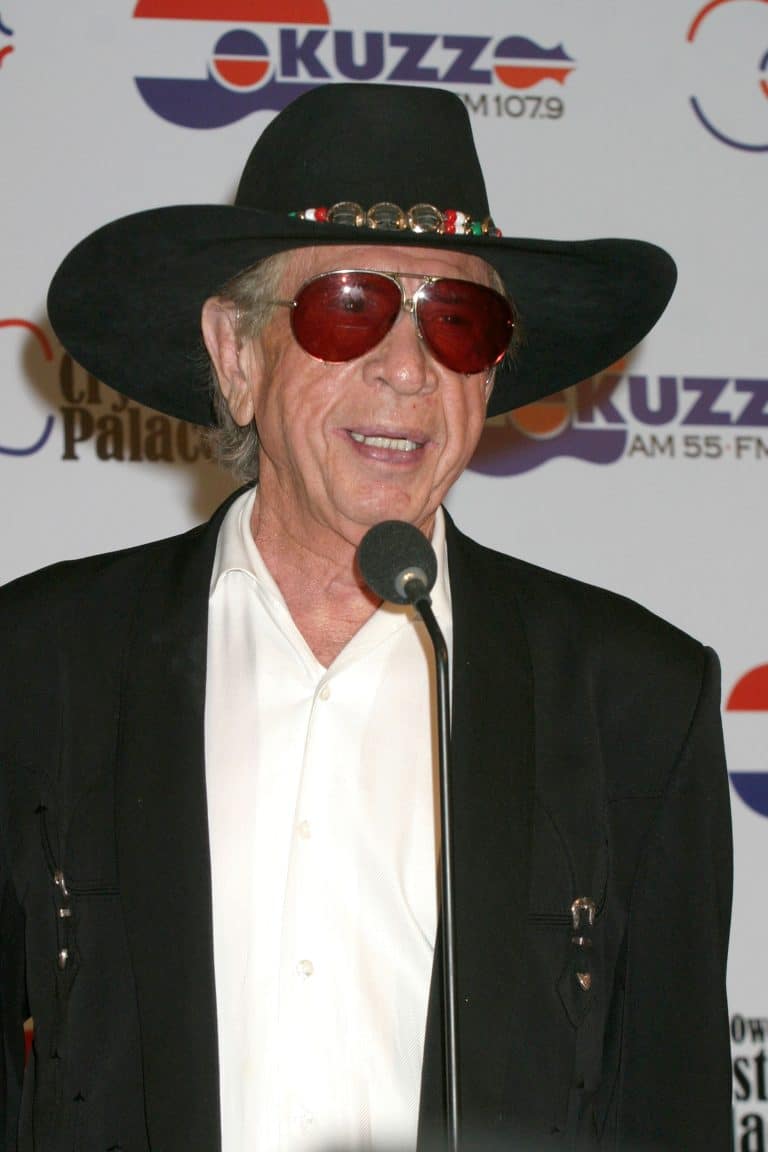 Along with Merle Haggard, Owens was a pioneer of the Bakersfield sound, which was twangy, country-rock influenced by Western swing and honky-tonk.
He began his musical career in the 1940s, playing in various country and Western bands. He moved to California in the '50s, forming the Buckaroos and finding success with his unique style of country music. He had his first No. 1 hit in 1963 with "Act Naturally."
His stint on Hee Haw co-hosting with Roy Clark was one of his last professional ventures. He died in 2006 at the age of 76 after years of enduring health problems from oral cancer to a stroke. But he had also been inducted into the Country Music Hall of Fame in 1996. Buck Owens remains one of country music's most respected legends and will never be forgotten.
Louis Marshall Jones (Grandpa Jones)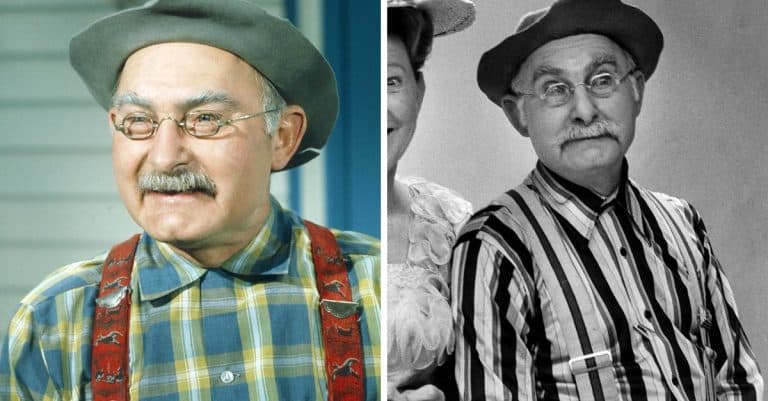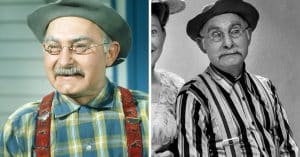 "Hey Grandpa, what's for supper?" Then he'd make all our mouths water with descriptions of pies and treats and whatnot. Though, sometimes it sounded terrible, but that was the fun of it! He was also a member of the Hee Haw Gospel Quartet, a very popular segment. He became known on Hee Haw for his trademark phrase, "Outrageous!"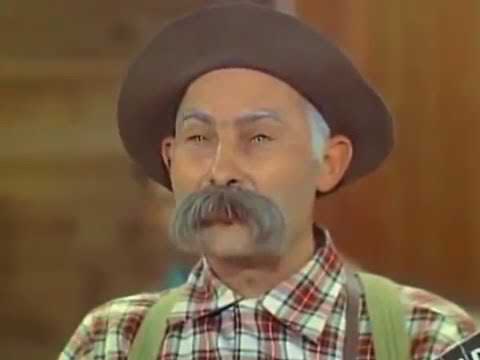 Grandpa Jones was also one of the more gifted musicians on the show, a great singer and banjo player, known for his high-pitched, comedic voice and comedic routines with Roy Clark. He rose to fame by playing the guitar or banjo, yodeling, and performing mostly old-time ballads. But surely he wasn't always a grandpa, so what did he call himself as a youngster? Well, grandpa of course. He began performing as Grandpa Jones at just 26 years old! That's embracing your inner self! He passed away on February 19, 1998 at the age of 84.
Lulu Roman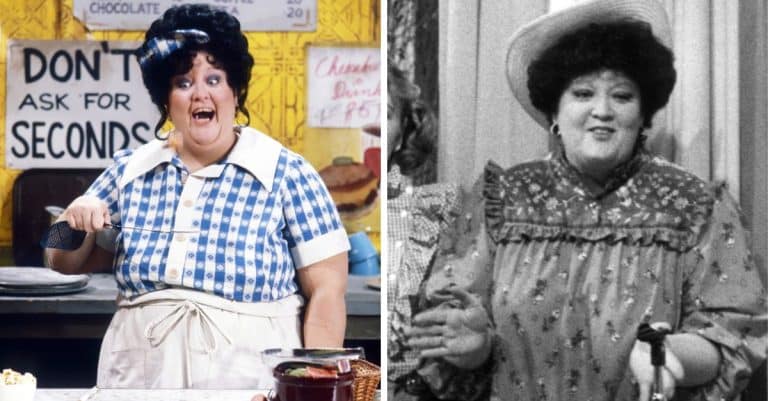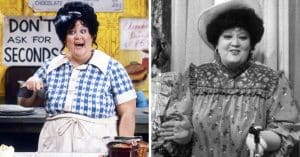 Lulu, a retired go-go dancer, basically only did Hee Haw, but it's safe to say she's one of the more memorable cast members for sure, with both sharp comedic timing and a beautiful singing voice. Unfortunately, as her weight continued to climb on Hee Haw to 300 pounds, her drug problems intensified as well, and after several arrests, she was let go from the show in 1970.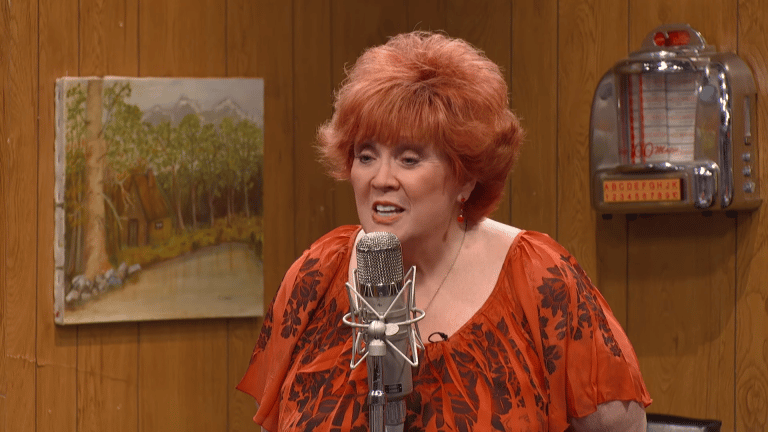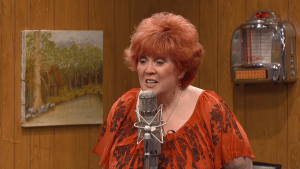 After the dismissal, she became a devout Christian, and was welcomed to return, but she actually had a demand: at least one Christian song would be sung, so that's when the "Christian Barber Shop" was created.
Today, Lulu is 77 years old and lives in a suburb of Nashville, Tennessee.
Alvin Samples (Junior Samples)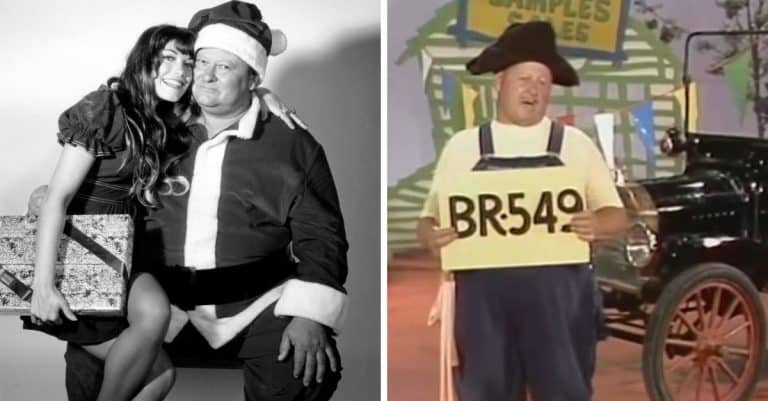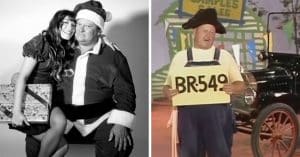 Junior Samples was born Alvin Samples, but Junior fits him better, as he enjoyed a 14-year run on Hee Haw. You'll certainly recall his used car salesman act – remember the sign, "BR-549?" When Hee Haw DVDs were marketed in the '90s, the number to call was 1-800-BR54949.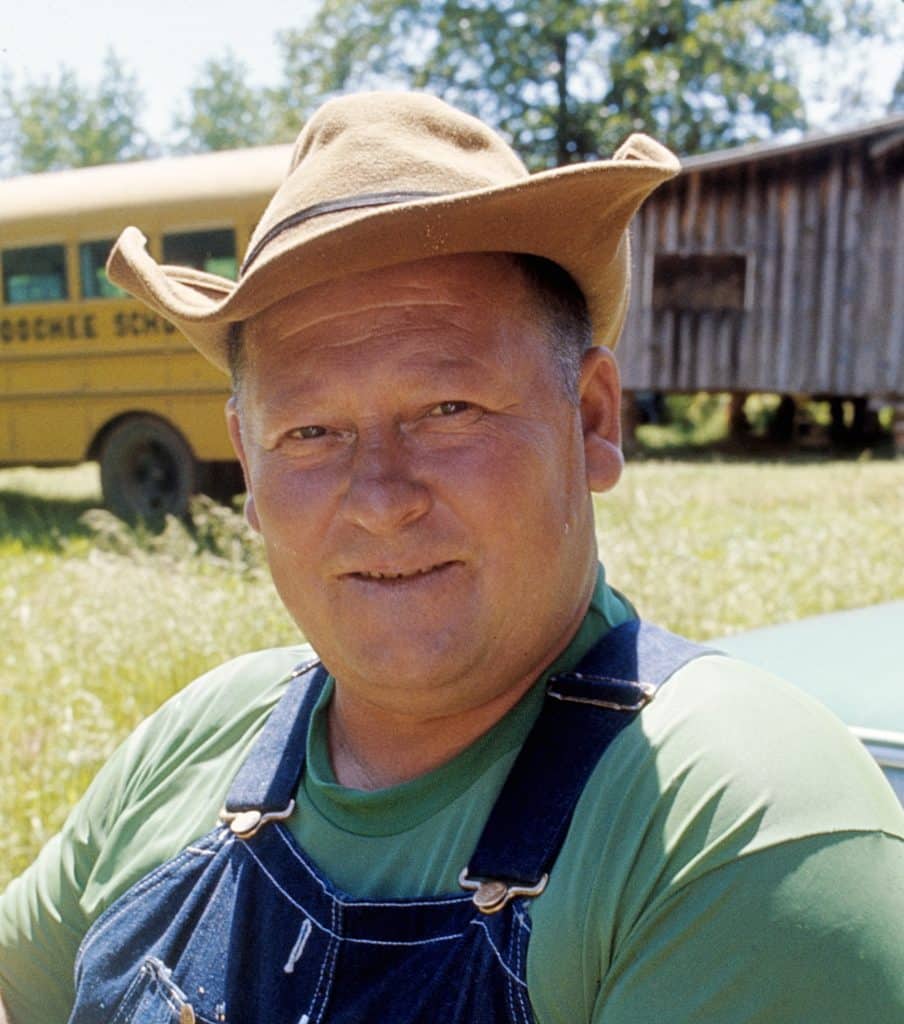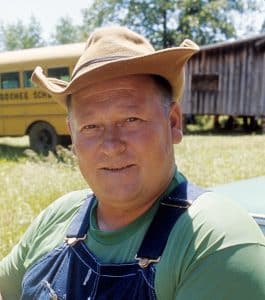 Junior began his entertainment career as a stand-up comedian, working his way up through the ranks of the comedy circuit in the '50s and '60s. He was seen on tons of variety shows like The Smothers Brothers Comedy Hour and The Merv Griffin Show. The Smothers Brothers was actually the show that Hee Haw replaced.
Before that, he was a stock car driver and carpenter by trade as well as an avid fisherman, which helped him be discovered, as he went on the radio with a story about catching the largest fish ever seen, and the story was so funny that the recording became a best-selling novelty record called World's Biggest Whopper. Definitely a catch.
Samples was a big guy with reportedly just as big of a heart; his weight sometimes got near 400 lbs, and the great comic died in 1983 at the age of 57.
Sarah Colley (Minnie Pearl)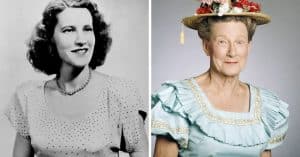 Sarah Colley, also known as Minnie Pearl, was actually trained as a dramatic actress. But she made her impact by being country and wacky.  With her red and white checkered dress, straw hat with a price tag still on it, she sure was unique… and this getup was based on clothes she herself picked out from a thrift store once.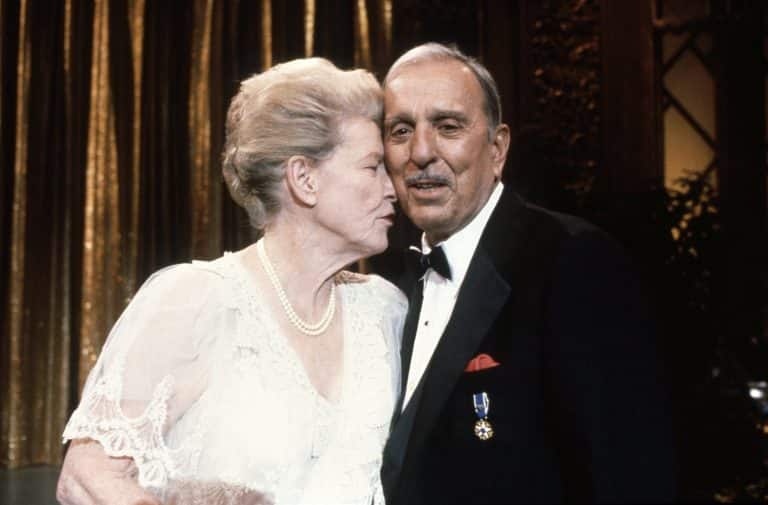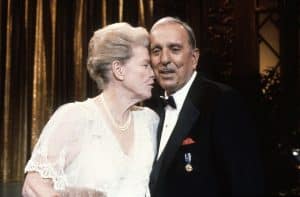 Minnie was known for her comedic style, which often included speaking in a high-pitched, nasal voice. Pearl began her career as a radio performer in the '30s which is where she created her Minnie Pearl character. Along with Hee Haw, she made appearances on The Ford Show and on game shows like Match Game and Hollywood Squares.
A mild stroke in 1991 forced Pearl to stop performing, and the price tag-touting comedian died in 1996. Along with all her entertainment accomplishments, she also had two fast food chains in the southern US, Minnie Pearl's Roast Beef and Minnie Pearl's Chicken. The slogan for both chains was "Howww-deeee-licious!"
Misty Rowe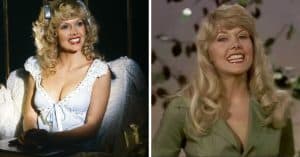 Misty Rowe was possibly the most famous of the Hee Haw babes because she was brilliantly ditzy and stunning. Misty began her career as a dancer, before moving into comedy and acting. She has appeared on The Love Boat, Fantasy Island, and Airwolf. She also twice portrayed Marilyn Monroe, in Goodbye, Norma Jean in 1976 and Goodnight, Sweet Marilyn in '89.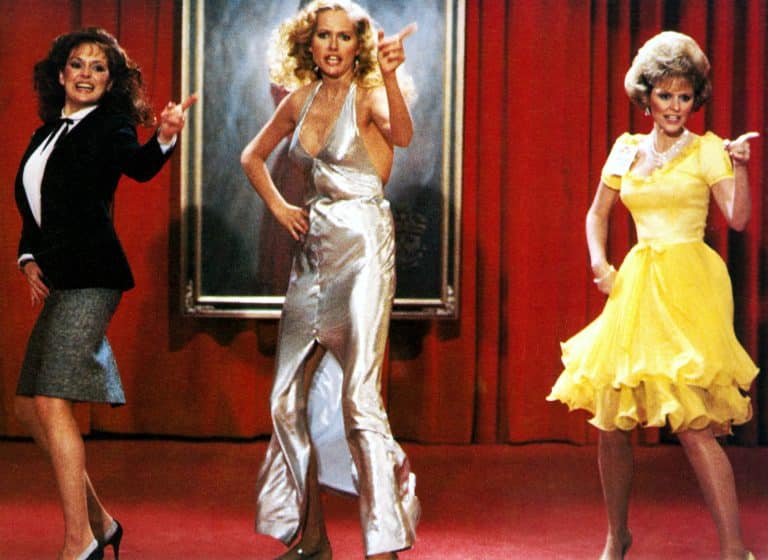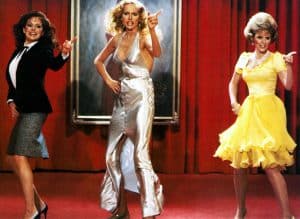 You may also know Misty from the early seasons of Happy Days where she played a beautiful blonde waitress at Arnold's – but did you know that Texas rock band Young Heart Attack actually wrote a song called Misty Rowe?
Misty was also a joy to speak with a few years back, and today at 70 years old, she still is a beautiful Hee Haw honey.
Gailard Sartain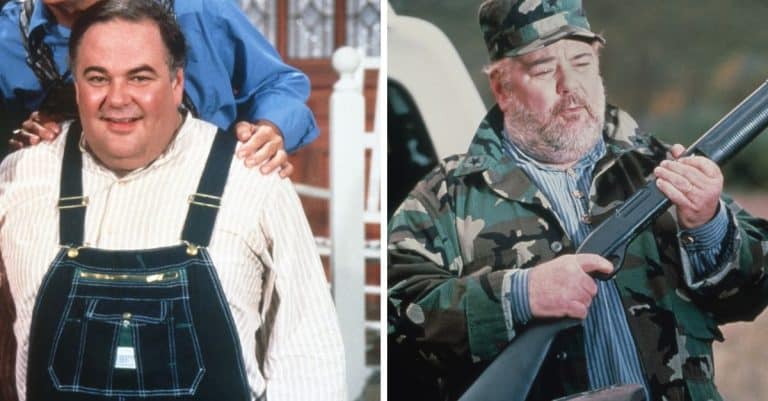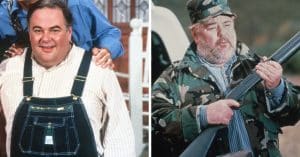 Gailard Sartain was probably the biggest actor on the show – in more ways than one. Beginning his career with stand-up, he soon made the transition to TV, appearing on The Carol Burnett Show and Hollywood Squares. In 1971, he landed the role of Mervin the Clown on Hee Haw, and people loved the guy.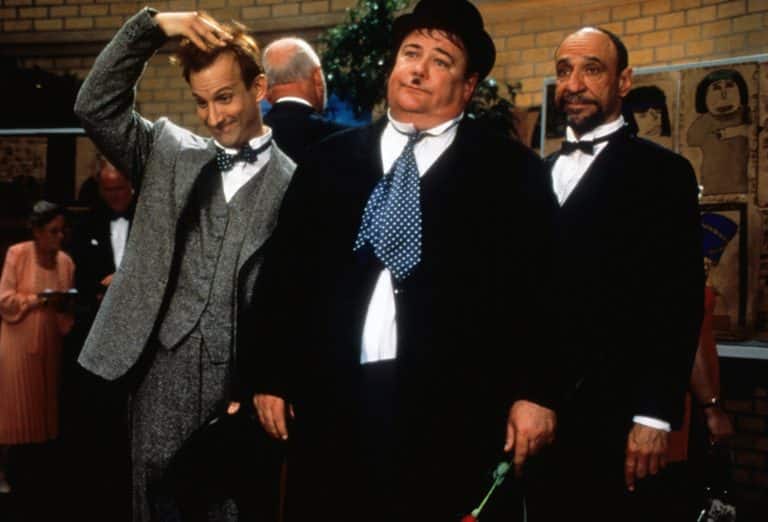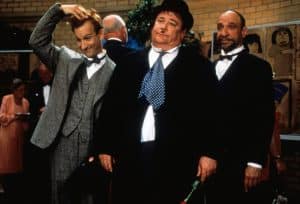 Sartain was also a part of some hit films, like 1979's The Rose, Mississippi Burning in 1988, and 1991's Fried Green Tomatoes. One of his most memorable recurring gigs was in three of the Ernest films and the TV series Hey Vern, It's Ernest!
On top of all that, the guy's also a successful illustrator; his artistic credits include impressive record cover designs for artists like Leon Russell as well as illustrations for nationally published magazines.
Today he's 76 years old, and stays pretty quiet. He retired from acting because he loved making Elizabethtown so much in 2005, he thought it couldn't get any better, which is funny, feedback on that film is very limited. What do you think about it?
Hee Haw was a true feel-good show with a lot of laughs and good tunes. It was arguably one of a kind, so why did it only last two seasons? Well, you can blame the CBS big wigs who commenced with The Rural Purge, a topic that has come up a lot among us nostalgic with all the details on these classics. But before learning more about that, go in the comments and tell us what skit from Hee Haw you best remember. Were you more of a Buck fan or Roy Clark? Did you get forced to watch Hee Haw with grandma and grandpa? Let's remember together!