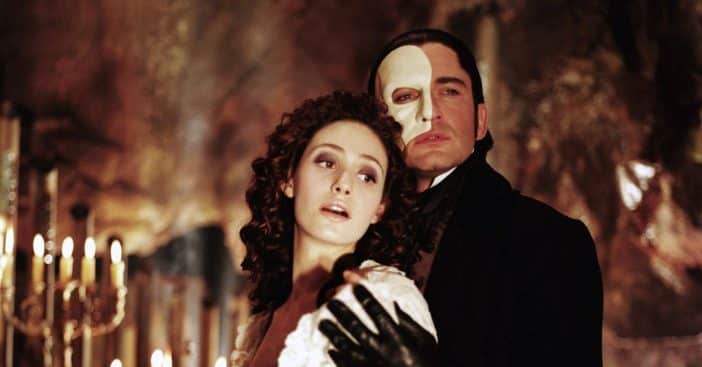 The reign of The Phantom of the Opera is coming to an end. The legendary production has been the longest-running show on Broadway and is now set to close after 35 years. The show will celebrate that anniversary in January and the final performance will be on February 18 at Broadway's Majestic Theatre.
The Phantom of the Opera was created by composer Andrew Lloyd Webber, director Hal Prince, and producer Cameron Mackintosh, and premiered on Broadway January 26, 1988. It's based on the novel of the same name, written in 1910 by Gaston Leroux.
'The Phantom of the Opera' is closing on Broadway
Phantom has remained a classic for many years, spawning motion pictures and even a special production in Las Vegas for a time. The reason for the show's demise is a drop-off in audience attendance. it came back strong following the pandemic closures, but then ticket sales declined once again.
Due to the impressive set and large cast, it has been a pricey show to run and the ticket sales are reportedly no longer offsetting the production's weekly costs. However, even though Broadway will no longer offer the show, it is still being performed in other parts of the world.
For instance, a new production just opened in Australia and it is set to go to China next year with the first Mandarin-language production of the show. Are you sad to see The Phantom of the Opera depart from Broadway? If you're interested in going before it's gone, get your tickets here.