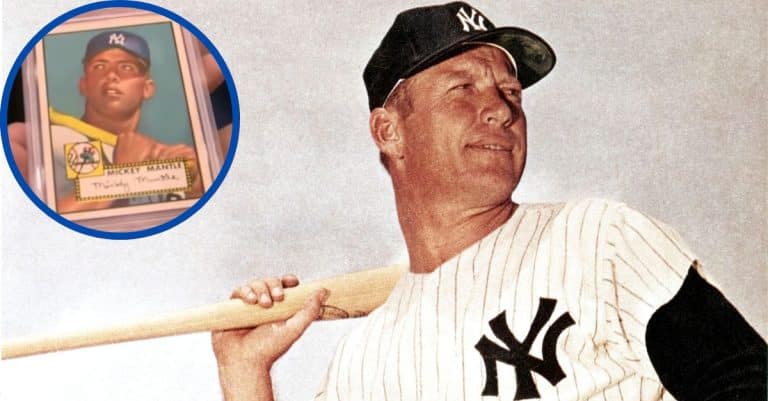 Baseball cards hold a lot of power; they gave collectors that rush of triumph when they secure another one, they're a great source of nostalgia, and they might just be worth several million. That was the fate of a baseball card featuring Mickey the Commerce Comet Mantle when it went up for auction this weekend.
The subject matter on the card is already historic, with Mantle widely regarded as the best switch hitter in the sport. On top of being a Baseball Hall of Fame inductee, he is also immortalized in the Major League Baseball All-Century Team. The Sunday auction gave his card a price tag to match, a staggering – and historic – $12,600,000.
A Mickey Mantle card sets a new sales record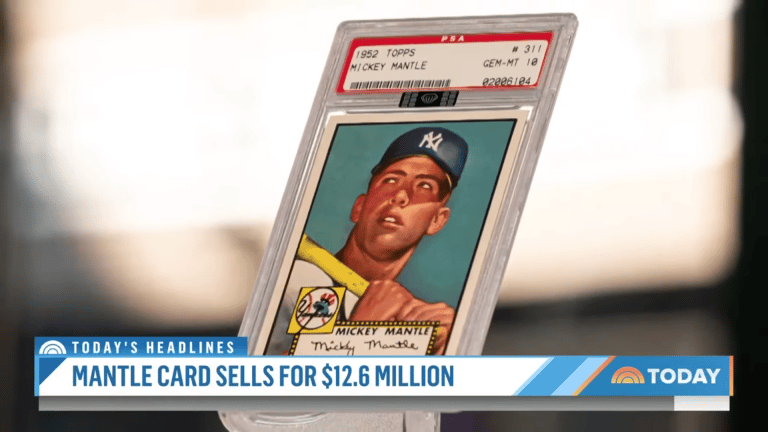 Heritage Auction, which has handled many nostalgic treasures and even Elvis Presley memorabilia, oversaw the Sunday auction of a 1952 Mickey Mantle baseball card. Not only does the card feature a baseball legend, it was also kept in good condition. The Sportscard Guaranty Corporation, which is responsible for authenticating and grading trading cards, scored it a Mint+ 9.5.
That all helped Mantle continue to set new high scores. Before Sunday, the most expensive card sale was a $6.6 million Honus Wagner. Looking at sports memorabilia as a whole, it sold for over $3 million more than Diego Maradona's jersey. That's also a huge profit for the card's original owner, Anthony Giordano, who bought it in 1991 for $50,000, which CNN writes had also been a record-setting purchase. Giordano sat with it quietly tucked away, waiting.
This Mickey Mantle card has a history of making history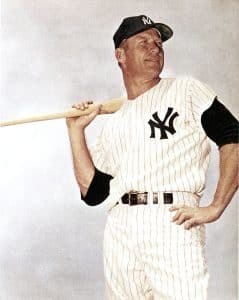 Chris Ivy, director of sports auctions at Heritage, says this is at once a shock and makes total sense. "An eight-figure auction result in the sports market was the stuff of fantasy just a decade ago," Ivy explained. "We always knew this card would shatter records and expectations. But that doesn't make it any less of a thrill to be part of an auction during which a single item breaks the eight-figure threshold for the first time."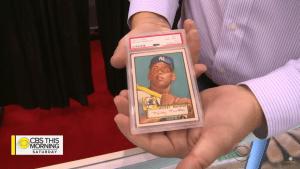 Ivy adds that it is "a true miracle" that the Mantle card survived in such good condition for seven decades. Part of that can be attributed to Giordano, for the years it spent in his mindful care. It is also due to the quality of products put out by The Topps Company, recognized as the leading producer in sports trading cards. Perhaps some of it also comes from Mantle himself, who managed to hit 150 home runs from both sides of the plate – a feat still unmatched, just as this sale may be unmatched for some time.
What sports memorabilia do you have?