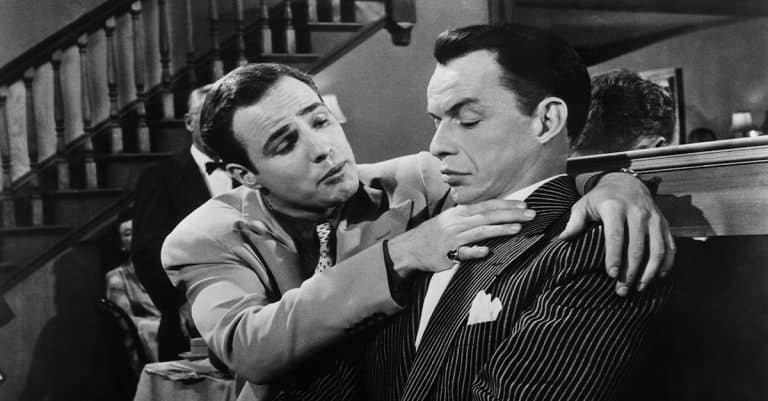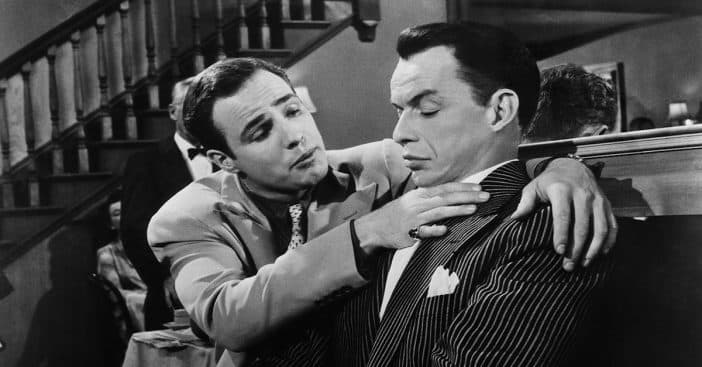 Some believe that the feud between Frank Sinatra and Marlon Brando started on the set of 1955's Guys and Dolls, but it actually began a year earlier involving On the Waterfront, when Brando — with the backing of director Sam Spiegel — was cast in the role that was originally Sinatra's. 
History repeated itself during the filming of Guy and Dolls, with Sinatra actually stunned that Brando had landed his much-coveted role of Sky Masterson. Adding insult to injury, the part of Masterson involved singing, which, of course, was one of Sinatra's many talents. According to IMDb, the movie editors had to do a lot of work on Brando's vocals, which the actor himself described as "the mating call of a yak."
Why didn't Frank Sinatra and Marlon Brando get along?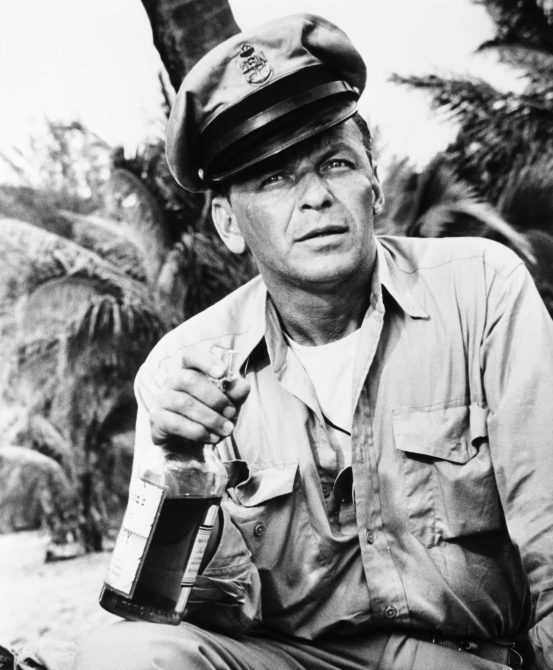 It's worth noting that both stars weren't born in the same era, which might have caused the differences. Ben Mankiewicz, host of Turner Classic Movies, gave his opinion on the matter: "Sinatra came out of the glamour of Hollywood in the '40s, while Brando was the new breed, who had open disdain for Hollywood. I don't think Brando came in hating Sinatra, but he grew to."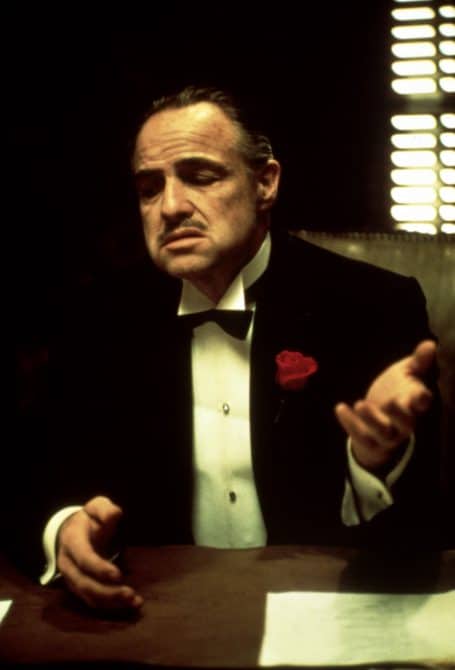 Another instance that fueled Brando's disdain for Sinatra was when he was kidnapped and threatened by unknown men while on his motorcycle. He was released unscathed and divulged what happened to his close friend, Carlo Fiore, explaining that he was sure Sinatra engineered his abduction. There was so much back and forth between them that the author of Sinatra's biography, Sinatra: The Chairman, confirmed how much Sinatra detested Brando. "It was really one-sided, with Frank detesting the ground that Brando walked on," James Kaplan revealed. 
He Stole Another Frank Sinatra Role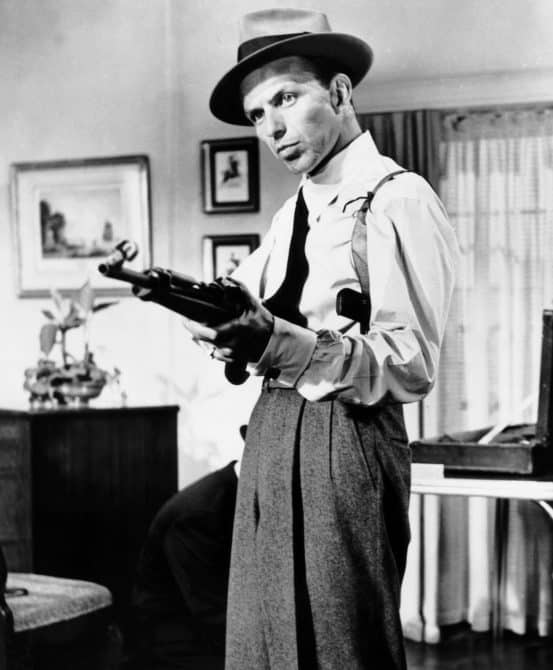 The relationship between the two actors was so competitive that Brando went for Sinatra's neck one more time. It seems that Sinatra wanted to play Vito Corleone in The Godfather. It was reported in Mario Puzo's book, The Godfather Papers and Other Confessions, that he lobbied hard to get the role: "Francis, I'd gladly play the Godfather for you, I wouldn't do it for those guys at Paramount. But I'd do it for you." 
In the end, Brando beat him out yet again, winning the Oscar in the category of Best Actor.