A clip from Today has gone viral and has viewers speculating. It shows actor and television producer Justin Sylvester, who was serving as co-host, moving Jenna Bush Hager. She put a hand on his shoulder, which he shrugged off, and moved her away from him.
The clip has viewers discussing consent, personal space, and even workplace conduct. Among the most extreme views, reports the Independent, some feel Bush Hager should perhaps be suspended. In light of these debates, Sylvester has come out to explain the nature of what happened in front of the camera. Not everything is as it seems.
Justin Sylvester and Jenna Bush Hager touch and avoid touching – and viewers have thoughts


On Wednesday, August 10, the two co-hosts Bush Hager and Sylvester were watching their guest, chef Andy Baraghani, make a roast chicken on Today. Bush Hager had a hand on Sylvester's shoulder, which he shrugged off. Then, he physically moved her away from him. Bush Hager glanced at the camera in between her laughter and asked him, "Do you want me to go?" The clip has circulated Twitter and users are defending Sylvester, citing personal boundaries and the need to protect everyone in the workplace regardless of the perpetrator's gender.
"This is not okay," one user posted, "She blatantly ignored his 'no,' violating his personal space and repeatedly touching him. Jenna Bush needs a suspension, at minimum." Another agreed and proposed, "She needs to be fired, at minimum." A different user said, "Jenna should have known better. Yeah, a 10 day suspension seems appropriate. On ABC Whoopi was suspended for inappropriate comments so don't hesitate same to Jenna Bush Hager. Don't overlook it just because her dad was the President."

Justin Sylvester explains the situation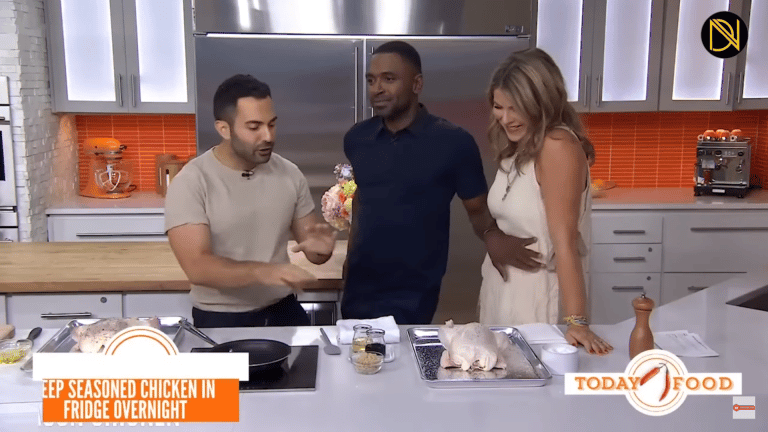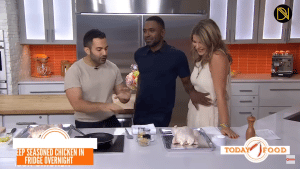 Since the clip circulated in earnest, Sylvester took to Instagram to explain what was happening. He assured that the clip was taken out of context; earlier in the program, the two had established they thought Baraghani was attractive and what viewers saw was the two playfully wrestling for his attention. Saying of claims he was uncomfortable, Sylvester assured, "That's not actually the truth. What we were doing was we were both flirting."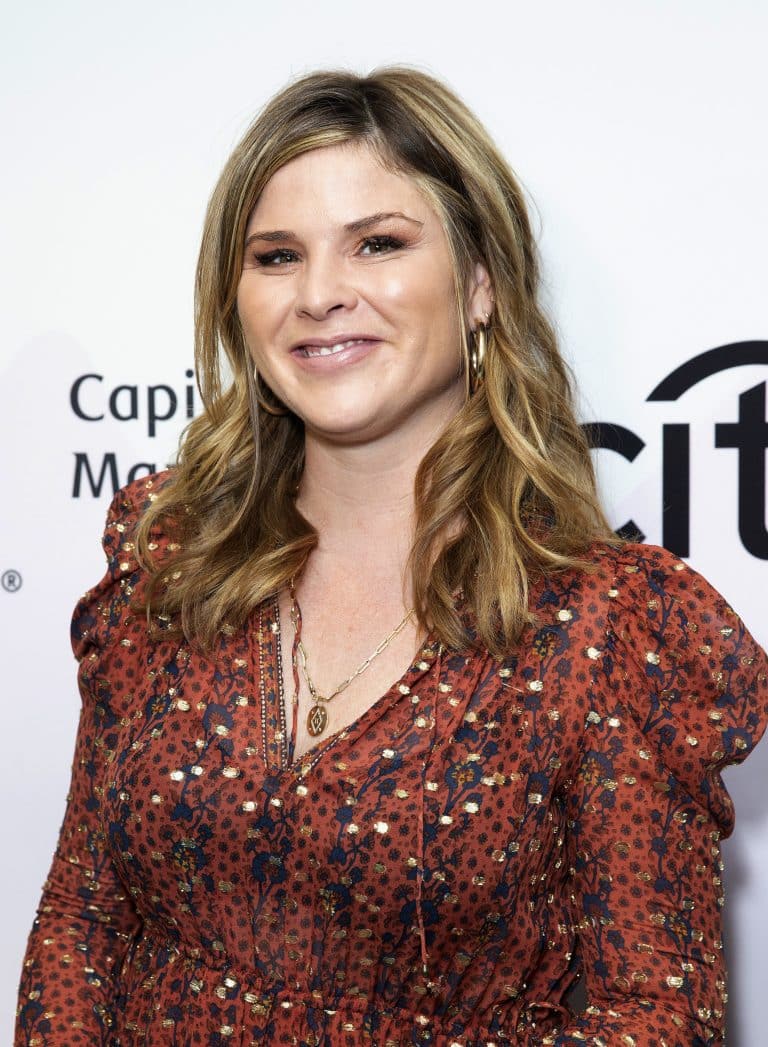 He continued, "Well, I was flirting with the chef because he was cute, and I was pushing her out of the way so I could have a one-on-one moment with the chef. I hate that people are taking it out of context." Some people still have their doubts, as that one user from earlier later posted, "I've heard that they were just messing around. While that's good as it concerns his well-being, it's still problematic. Typically bystanders observing workplace harassment suffer the same psychologically whether or not the parties are joking because it's simply cringey to watch." However, Sylvester has gone on to call Bush Hager "one of the nicest, most welcoming people that I've ever met," who, along with Hoda Kotb, got him onto the show in the first place.
What do you think of Bush Hager and Sylvester's actions? See what happened in the video below.