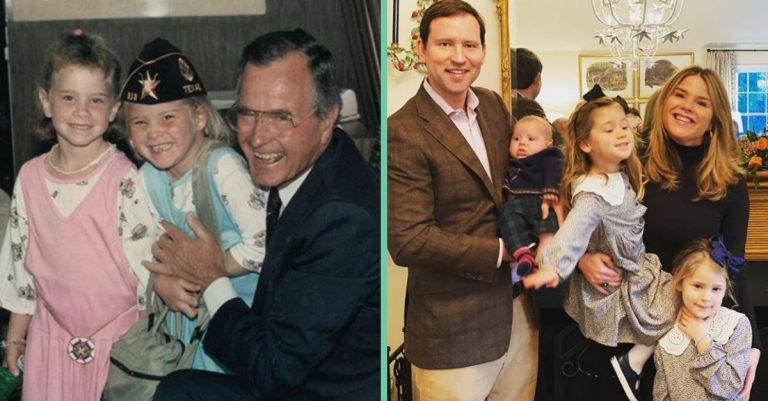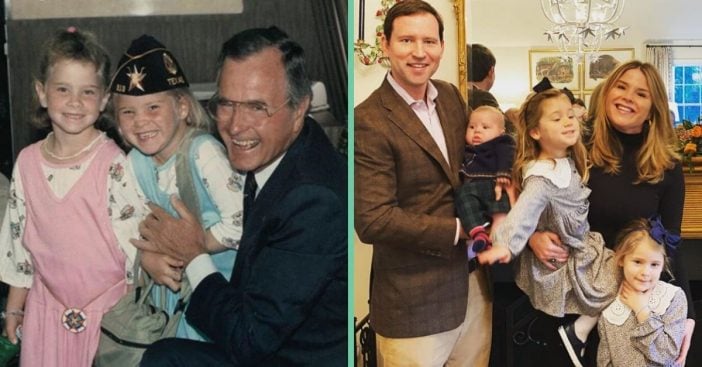 It has been a little over a year since former President George H.W. Bush has passed away. He was 94 years old when he died on November 30, 2018. Granddaughter and TODAY Show host Jenna Bush Hager honors her "Gampy" on Instagram. She posted several old family photos as a nice tribute to him.
Jenna wrote, "One year yesterday, we lost our Gamps. He is gone but he left behind a family that loves each other— we talked yesterday about how much we love him and each other. He showed us that serving with humility is the best way to serve and that living with kindness and generosity of spirit is the best way to live. We miss you Gampy, but as Mila said yesterday: don't worry mama, he's celebrating in heaven with Ganny."
Jenna Bush Hager honors grandfather with a tribute post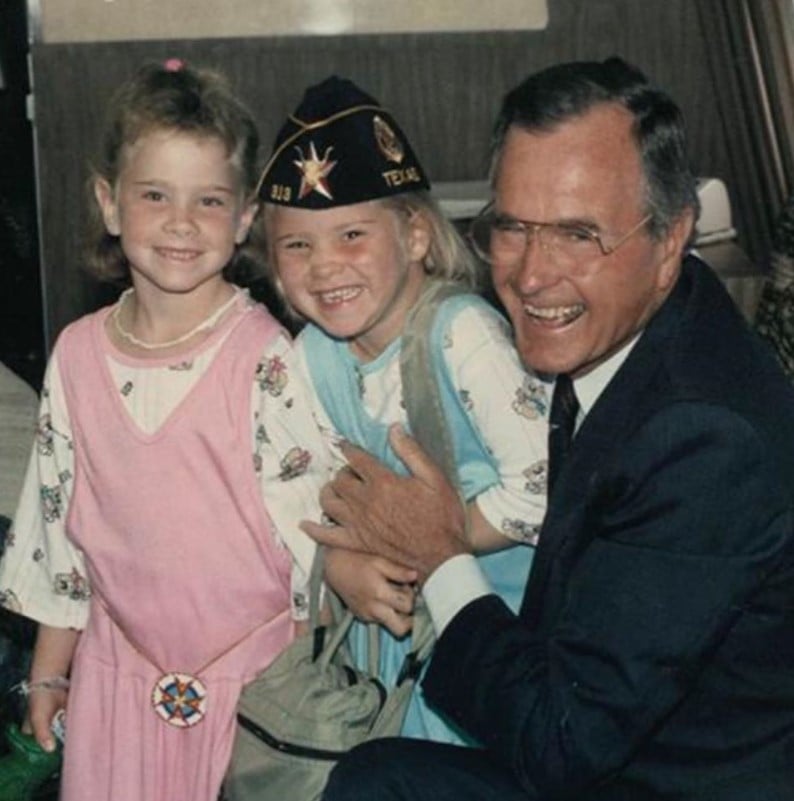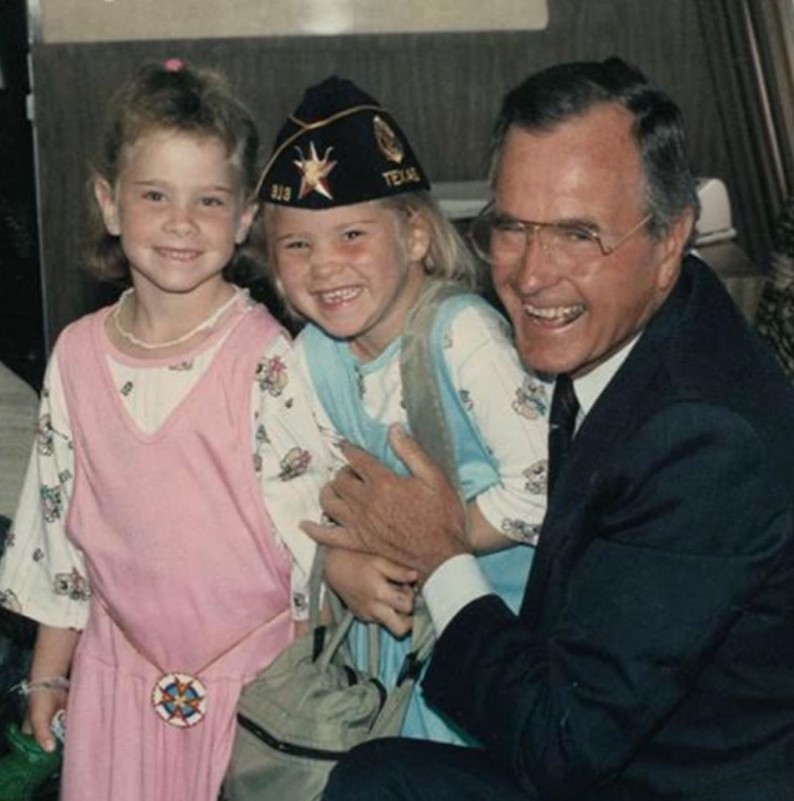 His wife and former first lady Barbara Bush passed away in April 2018. They were married for 73 years until her death. He died just seven months later. Jenna and her twin sister Barbara were very close to their grandparents. Barbara even got married right after getting engaged so that her Gamps could attend the wedding. What an honor!
RELATED: Jenna Bush Hager Shares Family Photo To Celebrate Mother's Birthday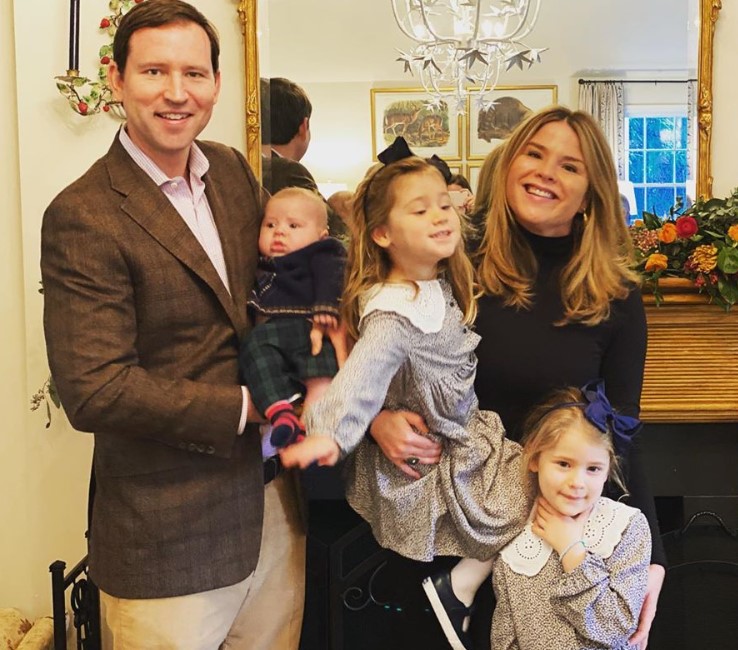 While the family likely was thinking about their missing family members this Thanksgiving, they still have lots to be thankful for. Jenna and her husband Henry welcomed their third child Hal this year. They also have two daughters, Mila and Poppy. She posted a family photo on Thanksgiving. She captioned the photo, "How grateful I am!!!!"
Jenna and her sister Barbara recently celebrated their birthday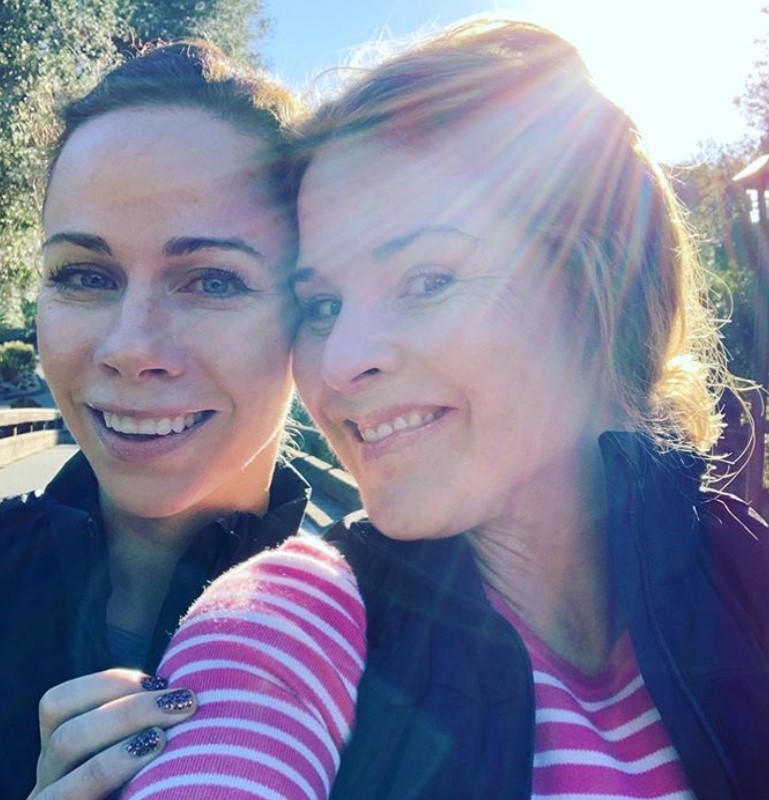 Last week, she also posted a selfie with her twin Barbara. It was their 38th birthday on November 25th. She captioned the throwback photos of herself and her sister, "Another trip around the sun with my sissy!!!"
She continued, "We were seven when we went on our first flight without our parents. We should have been scared as we flew the hour to visit our grandparents in Midland. But we weren't. Not at all. Holding Barbara's hand as I walked down the tarmac, I felt brave. She's always made me feel more courageous. And funny. No one laughs at my jokes like she does."
The post concluded, "On the flight, we got into an argument as sisters do. I was most likely more aggressive. After a while, the man seated on the aisle said, looking at my sister: 'Are you going to hit her or should I?' And that ended our fight. We were a team again. She—protecting me—put her little arm around my shoulder. No one was going to hurt her sister. And that's my sister: all heart and all action. She loves fiercely and lives joyfully. And, I'm so lucky she's mine! Happy Birthday, sissy!"
What a sweet family! It is nice to see them bonded together and remembering the late George H.W. Bush and his wife Barbara.
RELATED: Jenna Bush Hager Shares Halloween Throwback Photo With George H.W. Bush & Sister Barbara