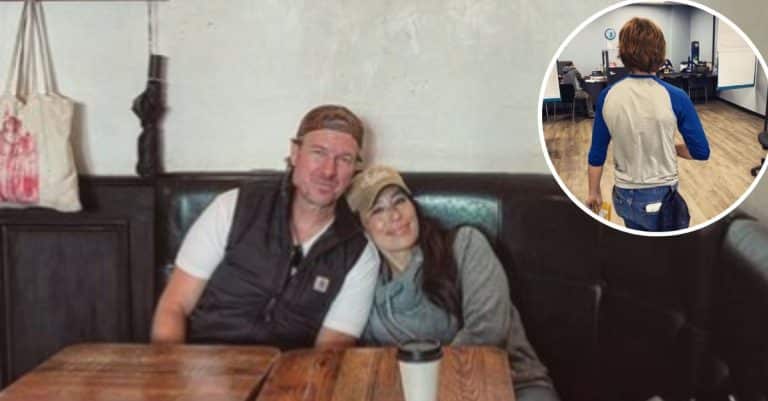 Joanna and Chip Gaines are best known for their hit show Fixer Upper, but they have also created quite the life for themselves. They now have their own company called Magnolia which includes a magazine, restaurants, products, and much more. They also have five children.
Joanna wrote an essay about their oldest son Drake going to college in the fall issue of Magnolia Journal. She opened up about how it is changing the family dynamic which also includes Ella Rose, 15; Duke, 14; Emmie Kay, 12; and Crew, 4.
Joanna Gaines writes about her oldest son Drake going off to college
View this post on Instagram
Joanna wrote, "Soon, our oldest son, Drake, will be leaving home for college. In the grand scheme of heartbreaking things, this one comes with a lot of gratitude and excitement. But still, my first child is moving away, and our family dynamic will change because of it, and that can feel like a loss of its own. I catch glimpses now of what that life will look like and wonder if — or how many times — that might bring me to the floor."
View this post on Instagram
She added, "In our 20 years of [being together], Chip and I have experienced a little bit of all of it. Losing a loved one. Shifts in friendships. Bills we couldn't pay. Moments where our hearts were broken. Times when all hope felt lost and circumstances were out of our control. When all I could think to do was lay facedown on the floor in surrender. I no longer think perspective is something we only get to see in hindsight. The experiences that we've already shown up for, we've already worked through — they are what we can turn to today and feel in our bones: We are stronger than we thought."
View this post on Instagram
The couple also recently celebrated their 19th wedding anniversary. It sounds like a lot of big milestones are on the way for the Gaines family. Best of luck to Drake at college!