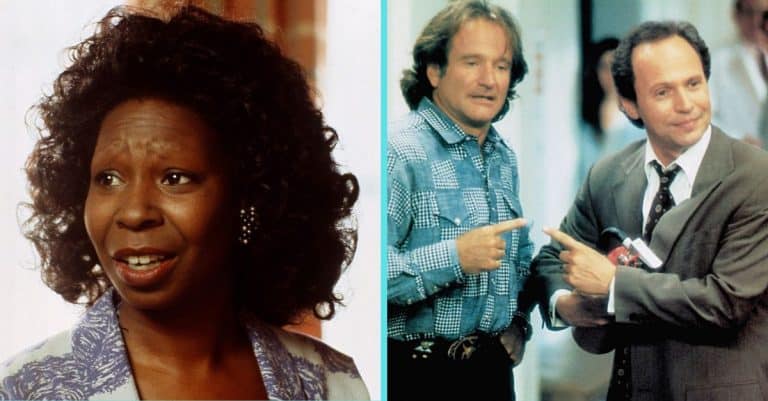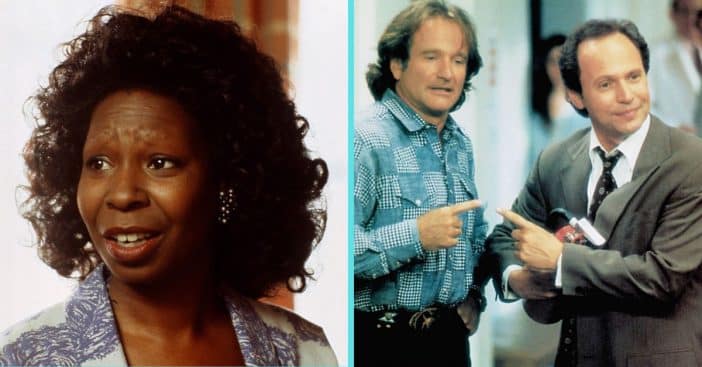 Whoopi Goldberg chose her stage name based on a likeness to a whoopee cushion, the classic prank tool that lets out sounds of flatulence when sat upon. Mostly this was from uninterrupted stage time, but once, Goldberg embraced this namesake in an elevator with fellow comedy icons Billy Cyrstal and Robin Williams.
It was an all-out fart war the three reportedly engaged in years ago. This story comes from Amara Skye Dean, Goldberg's granddaughter who is participating in the reality competition series Claim to Fame. A dozen contestants, all of whom are related to celebrities, try and deduce who everyone is related to while guarding their own identities. So, some of the details may be different, but for now, here's the story that's been told.
Whoopi Goldberg, Robin Williams, and Billy Cyrstal all walk into an elevator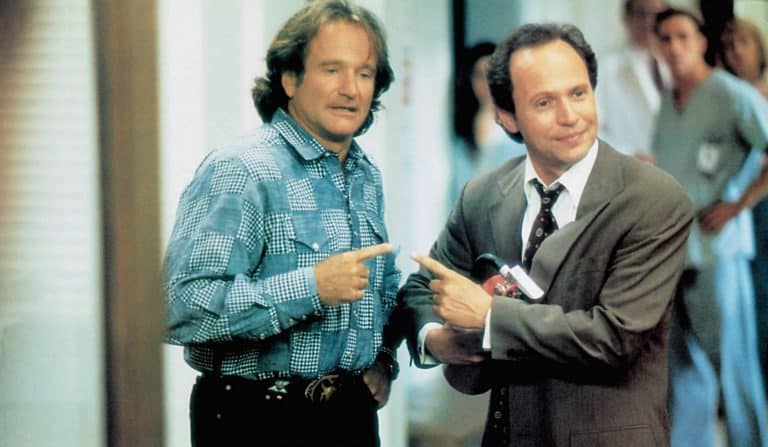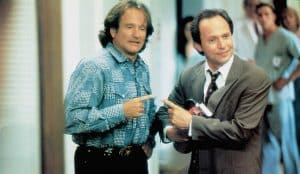 In a sneak peek glimpse at the next Claim to Fame, Dean recounted when Goldberg, Williams, and Crystal were in an elevator together. "[She], Robin Williams and Billy Crystal [were] standing in an elevator, and Robin Williams was just farting his life away," she said. "I guess they were Dutch-ovening each other, just basking in the ambiance of farts." Dean alluded to the meaning of Goldberg's stage name, which replaced the name Caryn Johnson.
Dean confirmed, "she likes to fart," adding, "Whoopee cushions, farts. That's how Caryn Johnson became Whoopi Goldberg." Goldberg reportedly showed Williams and Crystal just how much she loved to fart in that lift. But who won? Maybe time will tell.
What Goldberg loves besides fart wars with Robin Williams and Billy Crystal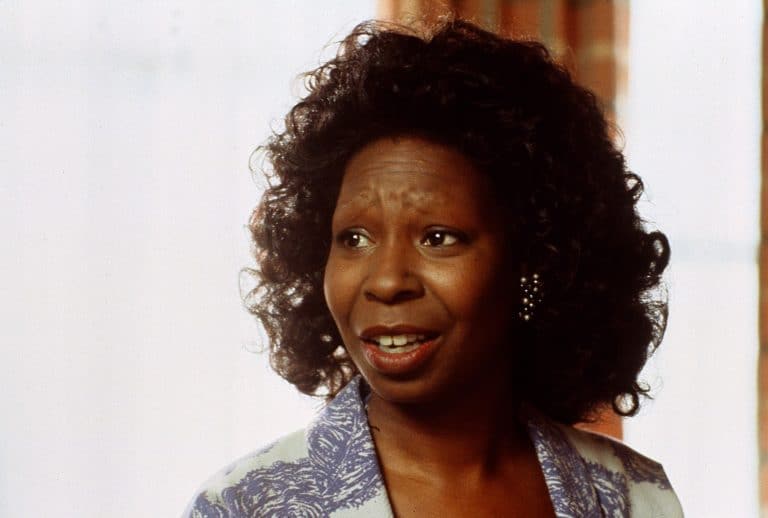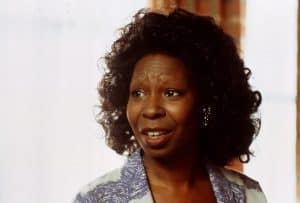 The origin of Goldberg's stage name has a few influences. On the one hand, she has been vocal about having a gassy nature and has even been told "You're like a whoopee cushion." But some of that stems from the nature of her early work on stage. "When you're performing on stage, you never really have time to go into the bathroom and close the door. So if you get a little gassy, you've got to let it go," she explained. Options were limited, as she further revealed that the theater she "worked in were so small, they didn't have a lot of backstage room." So, whatever odor someone had to emit, it was there or nowhere.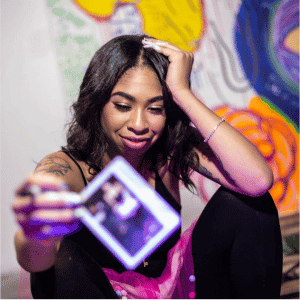 Despite the sometimes smelly nature of the industry, Goldberg has been supportive of her granddaughter jumping into Claim to Fame, reports Page Six. There was something of a learning curve; even though Goldberg is familiar with the spotlight, the entertainment industry and pop culture have both changed over the years. As a result, Dean shared, "In the beginning, she didn't understand sliding in the DMs and how people do stuff now." Of the show opportunity, Dean said, "She kind of thought it was a fake thing and told me to be careful." But Goldberg has stayed supportive, something that Dean considers very important as grandma's approval "always matters."