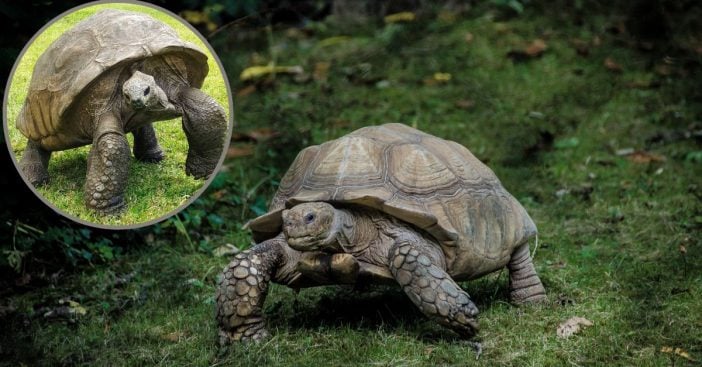 Tortoises are exclusively terrestrial animals that are complete vegetarians, unlike their omnivorous turtle cousins. They are the land animals with the longest lifespan and vary in size worldwide depending on their species. The aged Tortoise, Jonathan, who has been a witness to seven British Kings, the introduction of light bulbs and motor cars, as well as the building of the Eiffel Tower, does not seem tired of life as he is still very vibrant.
According to the Guinness World Records, Jonathan has been crowned the oldest-ever living chelonian, the reptile order that includes turtles, terrapins, and tortoises. Tu'i Malila formerly held the title; a Madagascar radiated tortoise gifted to Tonga's royal family in 1777 and died in 1965 at 188 years old.
History Of Jonathan, The Oldest Tortoise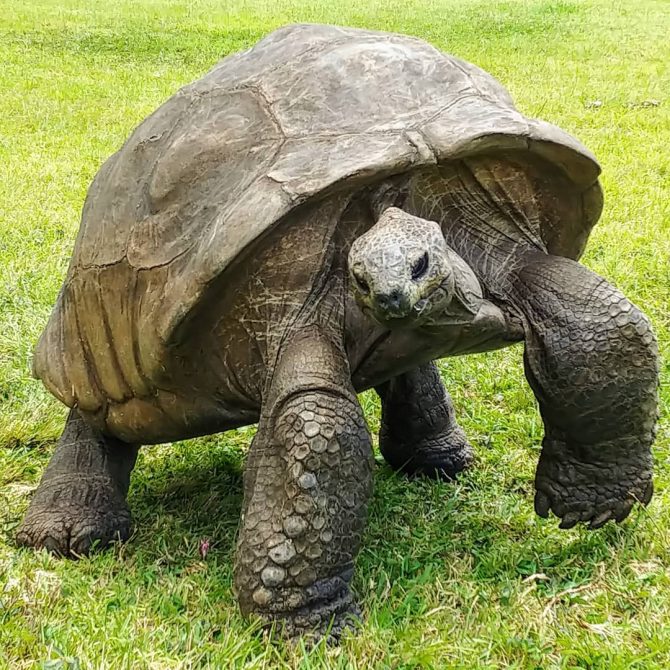 Jonathan was brought to St. Helena as a gift to Sir William Grey-Wilson in 1882, who later became governor of the Island. Jonathan is a Seychelles Tortoise, a variety found in different Indian Ocean archipelagos, but went into extinction because sailors ate them because they couldn't survive without food and water for several days.
Veterinarian Hollins, speaking to the Washington Post, said, "It was quite traditional for [tortoises] to be used as diplomatic gifts around the world if they weren't eaten first. Apparently, they were utterly delicious."  According to a report by Lianne Kolring of CNN, since its arrival, the Tortoise has lived and rummaged the gardens and grounds of Plantation House, which is the governor's residence and has had 31 governors in office since his arrival.
Jonathan's Controversial Age
Jonathan's age cannot be correctly ascertained, but according to an 1882 letter which stated that when Jonathan arrived at St. Helena, he was "fully grown," thus his age at the time would roughly at least 50 years old. It is estimated that Jonathan might have been born in 1832 or even before then.
While speaking with Cathy Free of the Washington Post about the tortoise' age, Joe Hollins, a veterinarian who tends Jonathan, said, "To be honest, I suspect he's older, but we can never know."
In a report, Sanj Atwal of Guinness World Records cites an image taken between 1882 and 1886 that pictures an adult Jonathan eating grass at the Plantation House with a group of people. According to his report, the photograph is a foolproof map to the estimated age.
The Daily Routine Of Jonathan
Due to his age, the Tortoise has lost his sight to cataracts as well as his sense of smell, which has impeded his food detection. Despite these, Jonathan is still very agile for a 190-year-old Tortoise and continues to live well on the Island of St. Helena.
Jonathan loves to stretch his long neck and legs out of his shell to enjoy the sun rays on a sunny day, but hides in a pile of leaves or grass on cold days. Also, once a week he feeds on carrots, cucumbers, cabbage, apples, and bananas which are some of his best food.
He also enjoys the company of three other land tortoises, David, Emma, and Fred, who are younger than him. He spends more time with David, the second oldest Tortoise on the Island, at 80 years old.