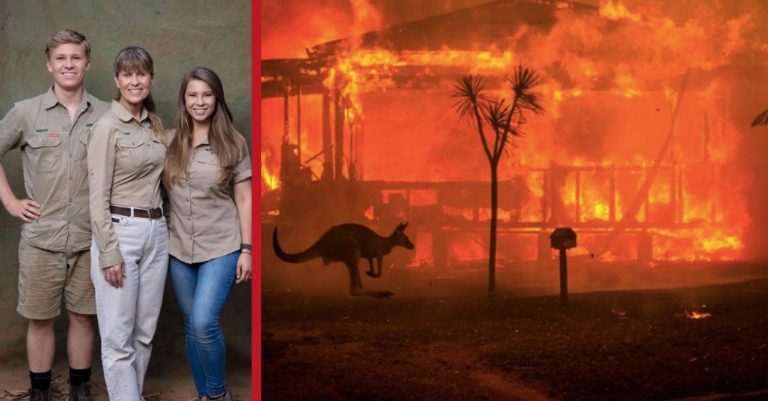 Since September 2019, Australia has been dealing with one of the worst bushfires in the world. The flames continue on as they claim the lives of thousands of innocent animals. The Irwins, however, are fighting as hard as they can to save as many animals as possible from the bushfires. They have helped more than 90,000 animals so far and will continue to do so, even with the severe risk to human life.
So far, about 17 people have lost their lives in the flames, including several firefighters. The blaze has been so massive that it has been difficult for just Australian firefighters to contain. Even with a global call for help overseas, including the help of the U.S. and Canada, it's still not enough. Australia continues to burn and more than 14.6 million acres have been turned to ash since.
The Irwins step in to help during the bushfires
welcome to 2020. Australia is literally burning. 4,000 people have fled to Mallacoota beach as a bushfire bears down on them. 7.4 million acres of land (the size of Belgium) have already burned. This climate emergency is our new reality, and this is yet another warning pic.twitter.com/HGTG4a8yhl

— Tom Warren (@tomwarren) December 31, 2019
The bushfires' impact on wildlife has been heartbreaking. Kangaroos, koalas, wallabies, possums, wombats, and echidnas are all under attack as their homes are destroyed. The fires have even taken the lives of these animals. According to reports, koalas have caught the worst of it as a third of koalas in New South Wales have died.
RELATED: Robert Irwin Is The Mini-Me Of His Late Father, Steve Irwin
A heartbreaking reality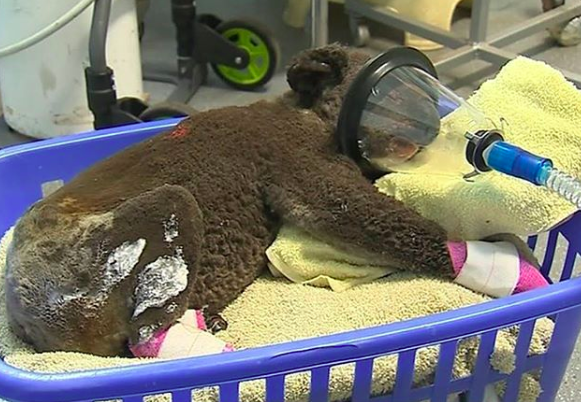 Tracy Burgess, a volunteer at Wildlife Information, Rescue and Education Services (WIRES), is terrified for the animals. We're not getting that many animals coming into care. So, our concern is that they don't come into care because they're not there anymore, basically," she tells Reuters. Many are fearing that these animals are nearing extinction due to the roaring flames.
According to Twenty Two Words, half a billion animals have died in the bushfires. That's why the Irwins have stepped in to help. Many have been concerned about Australia Zoo's ability to keep animals safe with the bushfires surrounding them. Bindi Irwin has taken to social media to reassure everyone that the zoo is safe from harm, as are the animals taking refuge there. "With so many devastating fires within Australia, my heart breaks for the people and wildlife who have lost so much. I wanted to let you know that we are SAFE. There are no fires near us @AustraliaZoo or our conservation properties," Bindi states.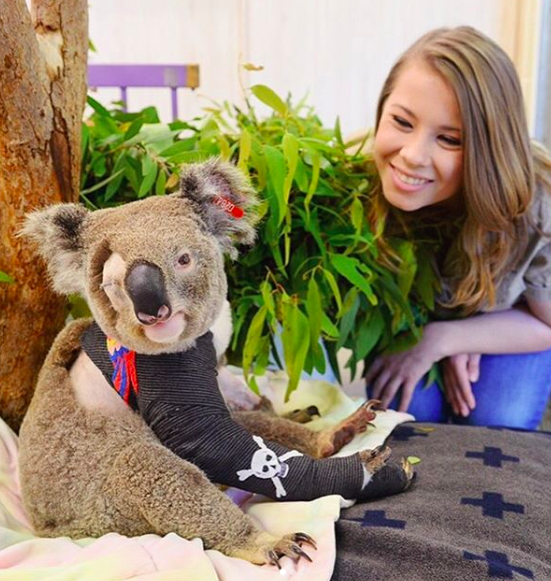 "Our Wildlife Hospital is busier than ever though, having officially treated over 90,000 patients," Bindi reports. Bindi and the rest of the family vow to continue fighting for these animals and their lives.