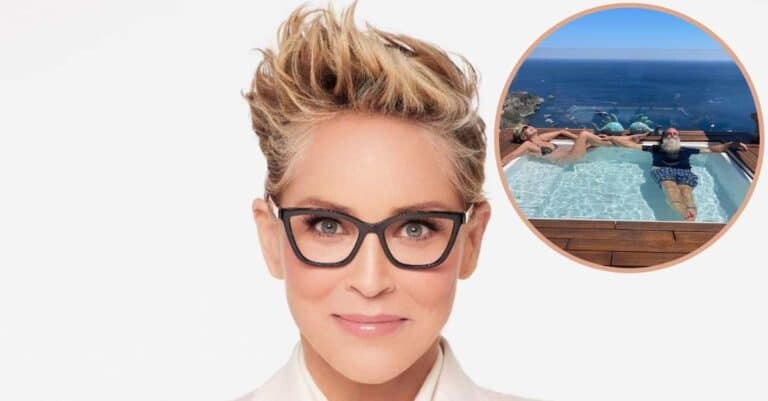 Sharon Stone is primarily known for playing Femme Fatales and women of mystery in film and on television, becoming one of the most popular sex symbols of the 1990s. After a short gig in modeling for TV commercials and print advertisements, she forayed into the movie industry and was cast as an extra in the 1980 dramedy Stardust Memories, directed by Woody Allen.
She gained international recognition for the role of Catherine Tramell in the 1992 erotic thriller Basic Instinct, (directed by Paul Verhoeven), a role for which she received her first Golden Globe Award nomination for Best Actress in a Motion Picture – Drama. The superstar actress recently took a trip to Sicily, Italy, for the Dolce & Gabbana fashion show, where she had a memorable and fun-filled time, especially with a cruise on a yacht.
Sharon Made A Post On Instagram
The actress and mother of three took to her Instagram page and posted a picture of herself with her beautiful legs being the main focus. She captioned the post with the words, "Back in my happy place, thank you @dolce&gabbana." She laid down on the boat in relaxation, staring at the deep blue ocean water surrounding her.
The post drew the attention of her fans as they were fast to make their comments. One of them wrote, "That looks like a good day." Another commented, "Nice view," while a third simply read: "Hot."
The Dolce And Gabbana Show
View this post on Instagram
Stars from all over the world gathered to rock bold and colorful outfits at what is one of the most celebrated fashion events in the world. Among those who attended the event are Mariah Carey, Helen Mirren and Ciara. Drew Barrymore, Heidi Klum, Kris Jenner and Lupita Nyong'O took to the outdoors at the Piazza Duomo, in front of the Syracuse  Cathedral, to showcase their amazing clothing ensembles.
Sharon posted images from the events on Instagram with the caption, "A bit of splendor. Sharon Stone reporting. @dolcegabbana @theparislibby."
Her Positive Attitude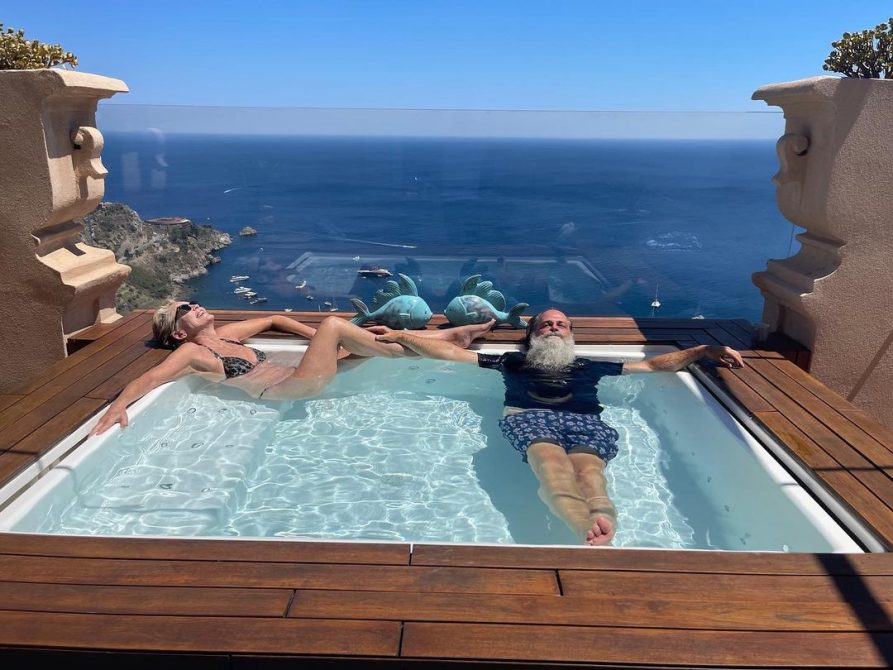 The actress, who is now 64 years of age, still maintains a busy schedule and is often showered with praise regarding how young she looks. The Officer of the Order of Arts and Letters has spoken about how she has maintained a positive outlook in regards to growing older and how that has made her more confident than before.
Speaking with Allure magazine, Sharon noted, "I'm so grateful to my body. When I was younger, everybody was telling me what was wrong with my body — too this, too that. I started to understand that I was going to go for being more like a European woman who got more beautiful with age and who could understand that women are more beautiful than girls, because they know something."
She loves to take time out from work to be with her three sons, Roan, Laird and Quinn in their Beverly Hills home, which she purchased in 1993. Sharon recently talked with New Idea about parenting, saying, "The other day, I asked my son Laird if he knew how much I loved him, and he said: 'Yeah. Because you chose me.'"