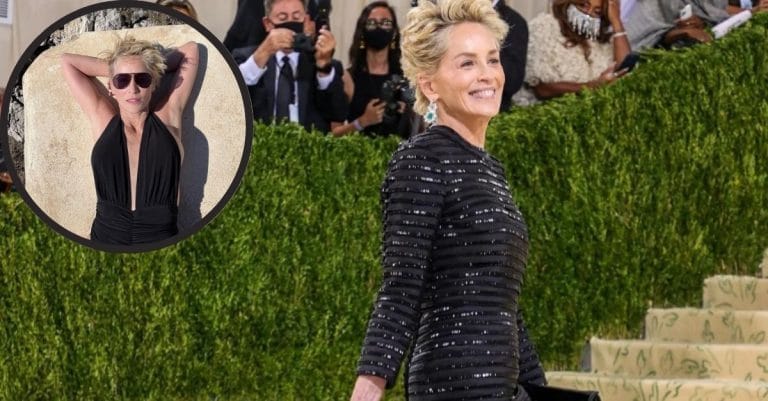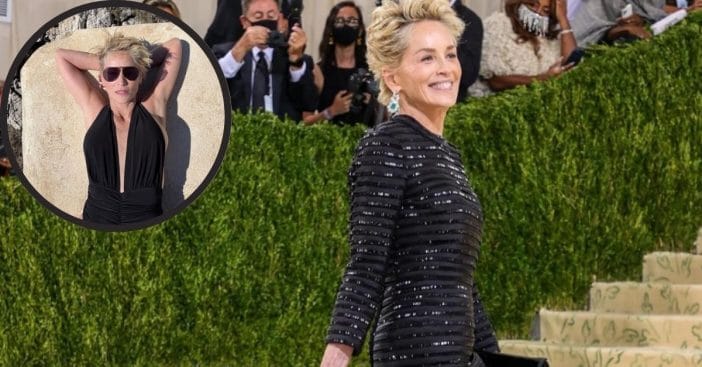 September is here in earnest but that didn't stop Sharon Stone, 63, from donning a stylish black swimsuit and soaking up what warmth the sun's rays have to offer. The actress and former fashion icon took to Instagram to share some pictures from the sunny occasion.
The pictures, two in total, are tagged as being by photographer Paris Libby, Instagram username @paris_libby. Since going live a day ago, both have collectively accumulated over a hundred thousand likes and two thousand comments.
Sharon Stone soaks up the sun in black swimsuit
View this post on Instagram
The first picture to go up is a side profile of Stone in her black one-piece swimsuit, with an elevated cut at the sides and deep plunge in the front. She is seen reclining on a stone slab in front of jagged rocks just before roiling teal waves.
RELATED: Sharon Stone Posts Perfect 'Basic Instinct' Throwback Photo With Matching Shirt
The photo is captioned "Self-Care Matters, along with a tag indicating the photographer. The next photo, in its own separate post, is similar, this one with a top-down view showing off Stone's sunglasses, the ruffles of the black swimsuit, and the caption "Body, mind & spirit," with a heart and explosion for emphasis.
Something to aspire to
View this post on Instagram
Stone began her fashion career back in the '70s after a major pageant win inspired her to move from college to New York to enter the fashion industry in earnest. Today, in her sixties, she's still inspiring passionate reactions for her looks, black swimsuit edition, now!
Jamie Lee Curtis decreed the pictures as "EPIC," while Joely Fisher said she would "have what you're having." Vera Wang and Naomi Campbell also chimed in with words of praise, not to mention dozens of followers admiring just that of Stone: body, mind, and spirit," days after turning heads with a similarly dark dress at the Met Gala.