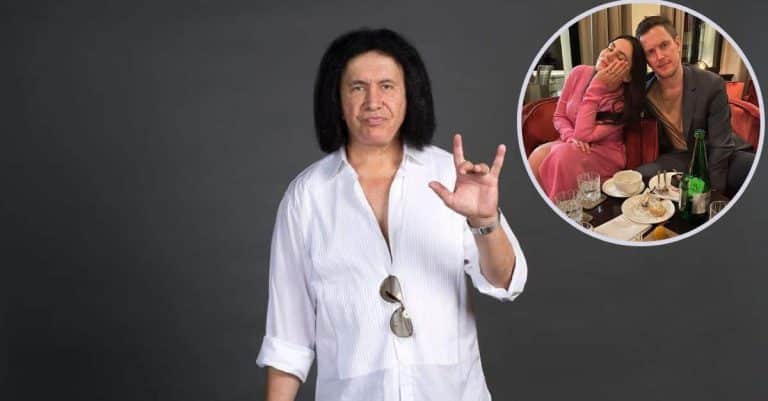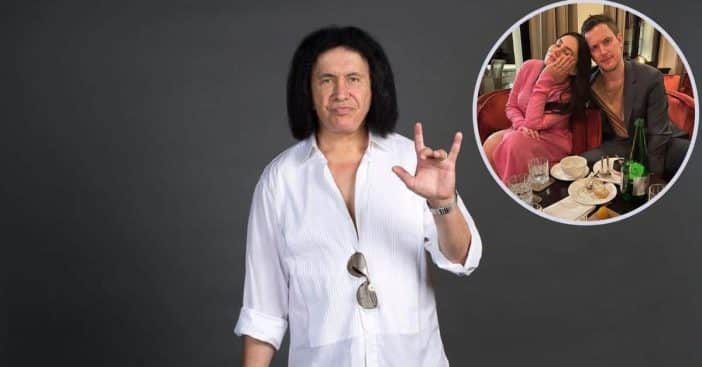 Sophie Simmons, daughter of Gene Simmons, recently took to her Instagram account where she announced her engagement to fiancé James Henderson — while also marking her 30th birthday. In the post, Henderson holds Sophie's hand and showcases a diamond ring on his finger. The post was captioned, "It's time," while tagging the location as Zurich, Switzerland, where her father's band, KISS, also performed a show as part of on their End of the Road farewell tour.
As a highlight of the KISS concert, the band got the audience to join in singing "Happy Birthday" to Sophie. The moment was captured in an amazing video which was posted by actress Shannon Tweed-Simmons, her mother, on her Instagram page. In the video, the X-factor alum was seen flashing her engagement ring to the audience's delight, with the camera momentarily focusing on her mom, who is seen crying tears of joy.
Sophie Posts An Image Of Her Man For The First Time
View this post on Instagram
Sophie has kept her relationship under the radar until now, as it was not public knowledge that she had a special somebody. The announcement about their engagement on her Instagram page happened to be the first time she would hint — well, more than hint — about her man.
Nobody has ascertained how long the couple has been in the relationship. However, the celebration of the newly-engaged couple continued from there, with Sophie sharing a photo of herself and Henderson posing together with "This is the groom" written at the bottom.
Fans' Reaction To Sophie's Announcement
Quite a number of her famous friends and fans took to the comments section of her Instagram page to pen their congratulations to the Los Angeles native. Author Michael Faudet wrote, "Congratulations, Sophie! Magic happens."
Artist Kara Marni commented, "Huge congrats angel." Songwriter Sophie Rose also wrote, "Congratulations!," captioning it with a love emoji.
The Celebratory  Posts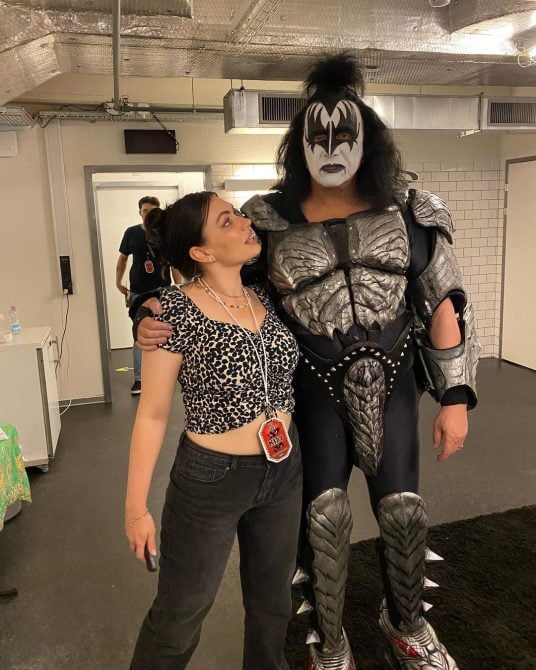 However, Gene Simmons, her father, was so elated about the engagement that he went on social media to celebrate it. Sophie is the second child of him and Tweed-Simmons. The iconic KISS band member shared his picture in complete makeup and costume, with an arm wrapped around his daughter on Instagram. Captioning the post, the proud dad wrote, "Little Sophie got engaged this week," putting the sign-of-the-horn emoji, which is quite popular with hard rock enthusiasts.
Nick Simmons, Sophie's elder brother, has also celebrated his sister's engagement via a post on his Instagram, which had a family photograph. He wrote, "My little sister is 30 and engaged, and I am freaking out right now because she is smol." He also posted a picture of the couple.
Tweed-Simmons posted a picture of the newly engaged couple, which was snapped on Sophie's birthday. The picture had the couple leaning against each other while sitting at a table and was captioned, "A good day was had by all! We're pooped!"