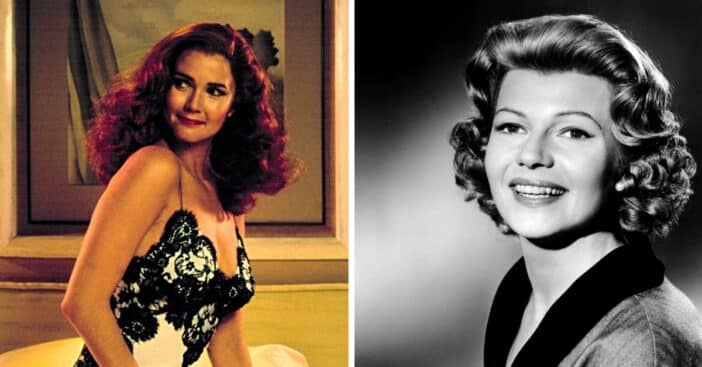 The glory years of Hollywood cannot be compared with any other; it was an era filled with icons whose heritage has kept us talking about them long beyond their passing. Their lives — the elegant clothing, the bitter fights, and enmities among them — as well as the scandalous relationships, were so classical that they have been revisited on-screen on many occasions.
Contemporary actors, ranging from Nicole Kidman to Renée Zellweger, have offered outstanding performances in ensuring that the memories and stories of these past icons are kept alive.
Austin Butler as Elvis Presley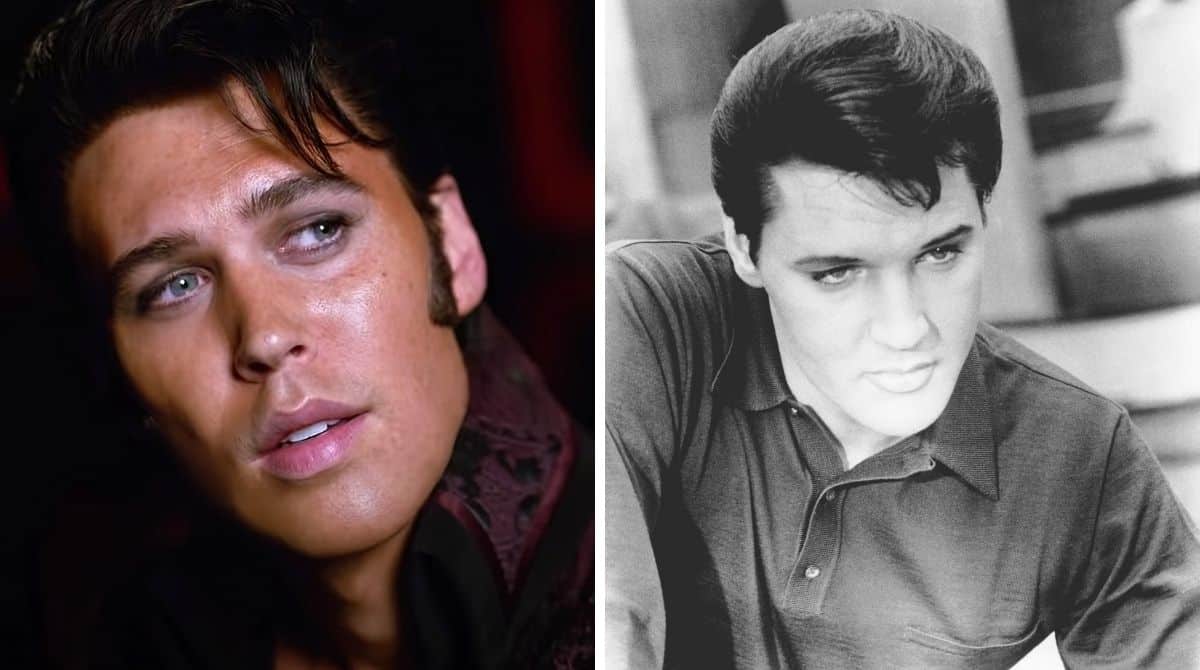 Unarguably, there has never been another King of Rock and Roll as no one has ever come close to the performances and life of Elvis Presley. However, Austin Butler took up the mantle of the music legend in the 2022 biopic Elvis and made quite a show of the role.
While preparing to play Elvis, he spent months working off of old interviews and performances of the King to get a feel of the voice, the gait as well as the "character" of Elvis Presley. Speaking with USA TODAY, he said, "The feeling was strong, like, am I going to fail, am I going to let everyone down? So I redefined that feeling. I called it 'free energy.' I didn't need coffee. I had that."
Priscilla Presley, Elvis's ex-wife, described Butler's performance as "mesmerizing" and it's brought fans of different ages trooping to the theaters to watch the movie.
Olivia DeJonge as Priscilla Presley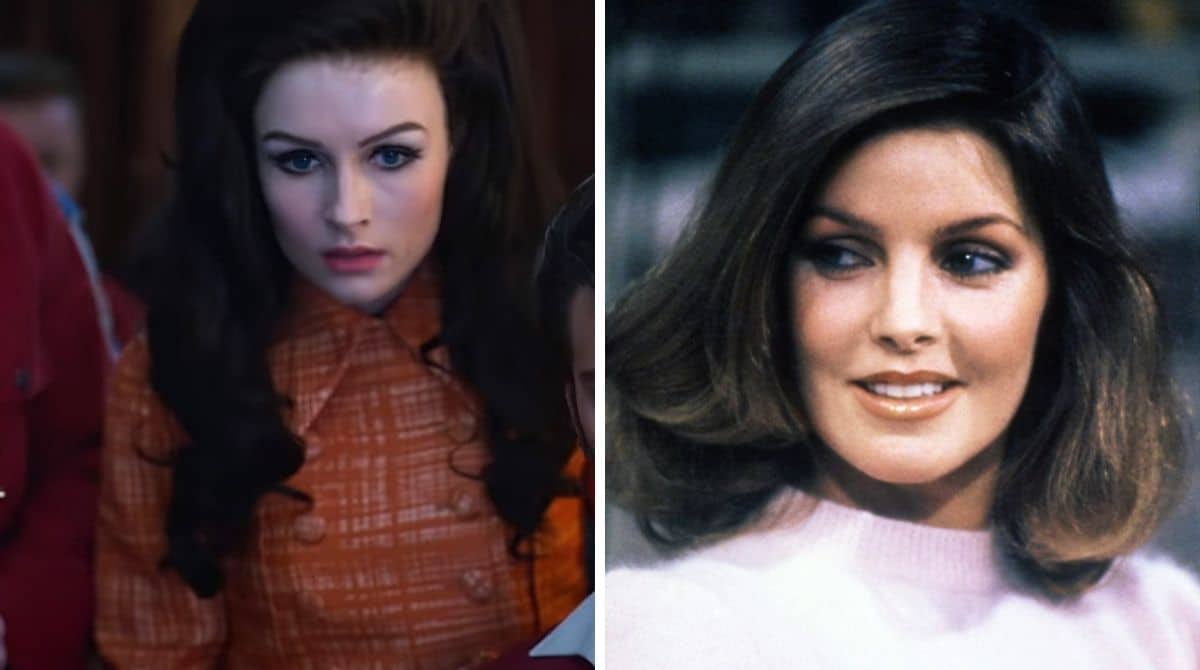 Olivia DeJonge is an Australian actress who is renowned for playing the role of Tara Swift in ABC1's Hiding. She recently starred together with Austin Butler in the 2022 film Elvis, portraying Priscilla Presley.  The 24-year-old talked about her preparation for the role with ELLE Australia, saying, "I was overcome with joy, and then fear, and then curiosity, and then fear again."
As a matter of fact, each of her make-up sessions was "about three and a half hours in the makeup chair every morning," all in a bid to transform into the perfect image of the woman Elvis Presley fell in love with.
Also Speaking with British Vogue, she said, " I mean, stepping into these costumes, that wig and make-up everyday — it really made the rest of the job quite easy, because it was so incredibly immersive."
Ana de Armas as Marilyn Monroe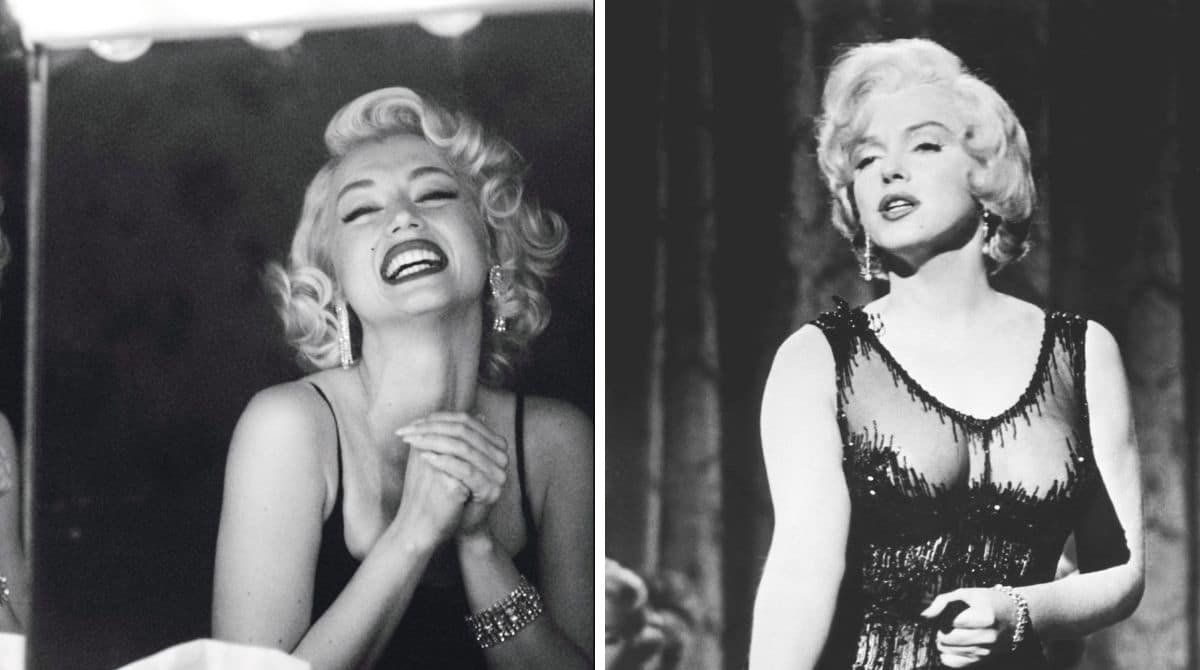 The Cuban-Spanish actress was made up to have the same look as that of the Hollywood legend in the 2022 Netflix movie Blonde.  Ana, while talking about the transformation process that got her looking like an exact replica of Monroe, said, "Marilyn went through different shades of blonde from golden to platinum, so for these wigs that are beautifully made, you can't have anything dark underneath. We had to make a bald cap every single day from my forehead to around my whole head."
Hairstylist Jaime Leigh McIntosh spoke with Marie Claire and described the transformation process which included treating Ana's hairline as well as several wigs and bald caps: "As you can imagine, it was a massive undertaking."
Jennifer Love Hewitt as Audrey Hepburn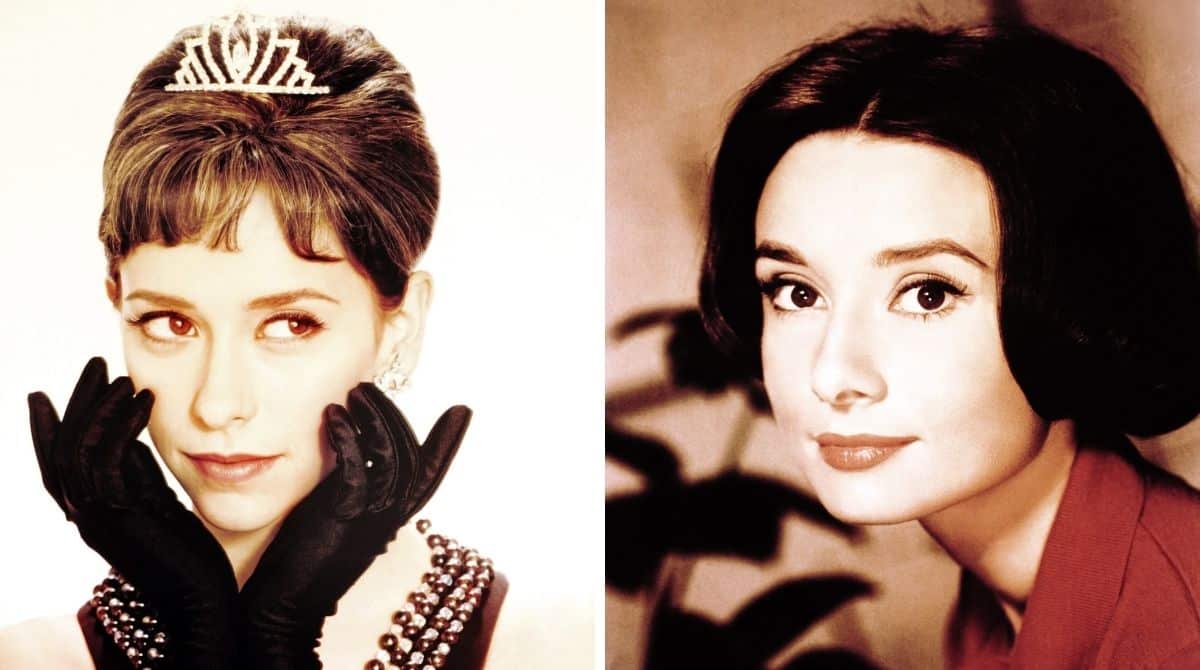 The Audrey Hepburn Story was a challenging biopic which examined the icon's difficult childhood, coming to terms with her parent's divorce as well as the men who tried to gain her hand in marriage and her eventual marriage to Mel Ferrer.  Jennifer Love Hewitt, who brought her to life, acted with all the grace, poise, and fashion sense that Audrey exuded.
However, certain unsavory reviews focused on Hewitt's inadequacy in matching up to the physical qualities of Hepburn.  The Baltimore Sun, for example, commenting, "What's impossibly wrong with this film is that Hewitt has no physical grace while Hepburn was the very embodiment of it….. Director Steve Robman has to use every trick from slow motion to shooting only legs and arms of body-doubles to make it look as though Hewitt could have been a ballerina." Ouch.
Don Cheadle as Sammy Davis Jr.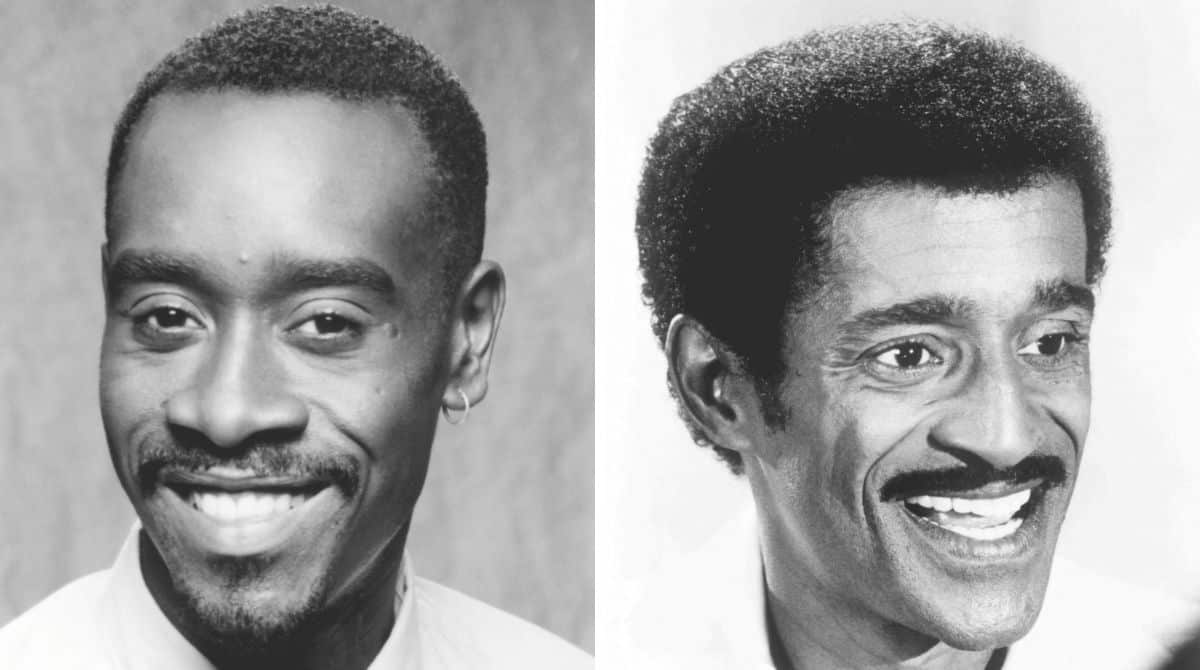 In the movie The Rat Pack, Don Cheadle wowed film lovers with his wonderful performance as singer Sammy Davis Jr. During the preparation for the movie shoot, the actor had to learn how to sing, tap dance, play the drums, the trumpet, and finger roll pistols. His performance earned a Golden Globe Award.
Answering questions from popular film critic Elvis Mitchell about what it was like to portray Davis in the HBO film, Cheadle said, "It never dealt with Sammy's self-identity with regard to racism, with regard to the dynamic that he had to deal with in being part of that group. He was always used for cannon fodder. Whenever they needed a quick joke, it was, 'Let's just bust this colored joke on Sammy.'"
Renée Zellweger as Judy Garland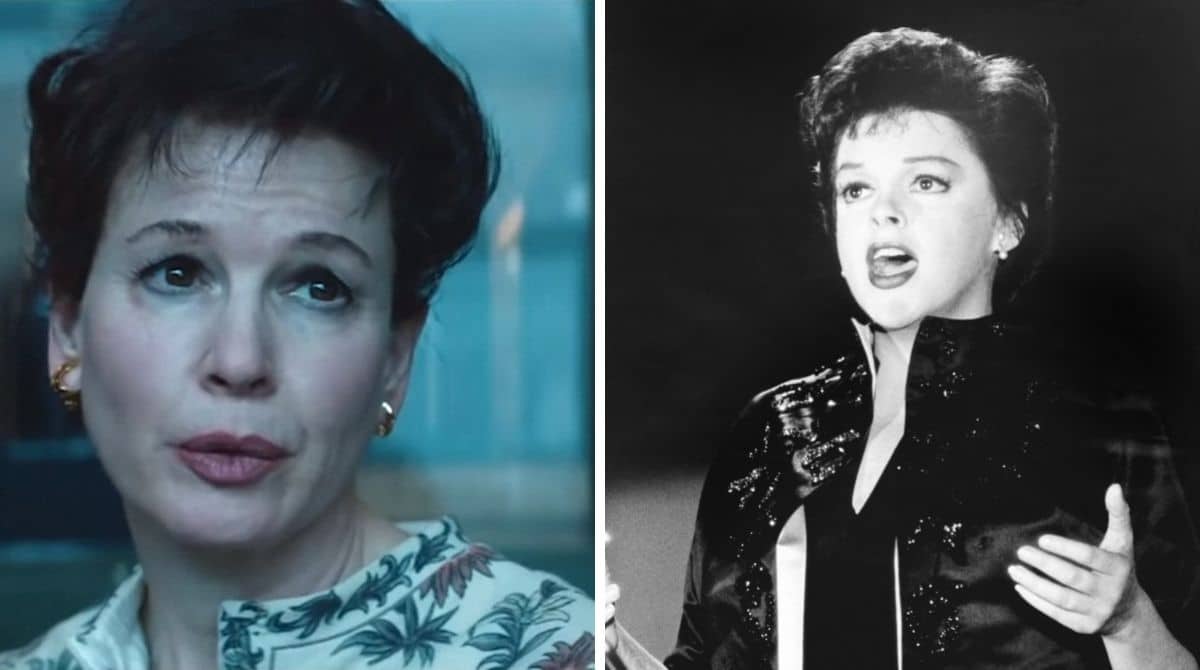 Renée Zellweger brought Judy Garland to life with her Oscar-worthy performance in the 2019 biopic Judy — she was breathtaking embodying the role. On Zellweger's performance, Variety said," Zellweger offers an all-singing, all-dancing, all-collapsing performance of a star at her lowest physical and psychological ebb." Her acting won the hearts of many movie critics and others, not so much.
Zoe Gahan of Vanity Fair stated, " A stellar stage-stomping performance. It is hard to tell where Garland stops and Zellweger starts….. Go and see this film. Laugh and weep, bawl your eyes out, she deserves every tear." Yet Eric Kohn of IndieWire wrote, "Zellweger inhabits the role of the jaded, soul-searching musical icon reasonably well within a dreary and unremarkable saga that finds her grappling with her past, contending with pill-popping addictions and a broken family. It's a familiar story that Judy struggles to freshen up, at least until Zellweger takes the mic."
Zellweger vocalized all of Judy's songs herself and the role resulted in her first Oscar for Best actress
Darci Shaw as Judy Garland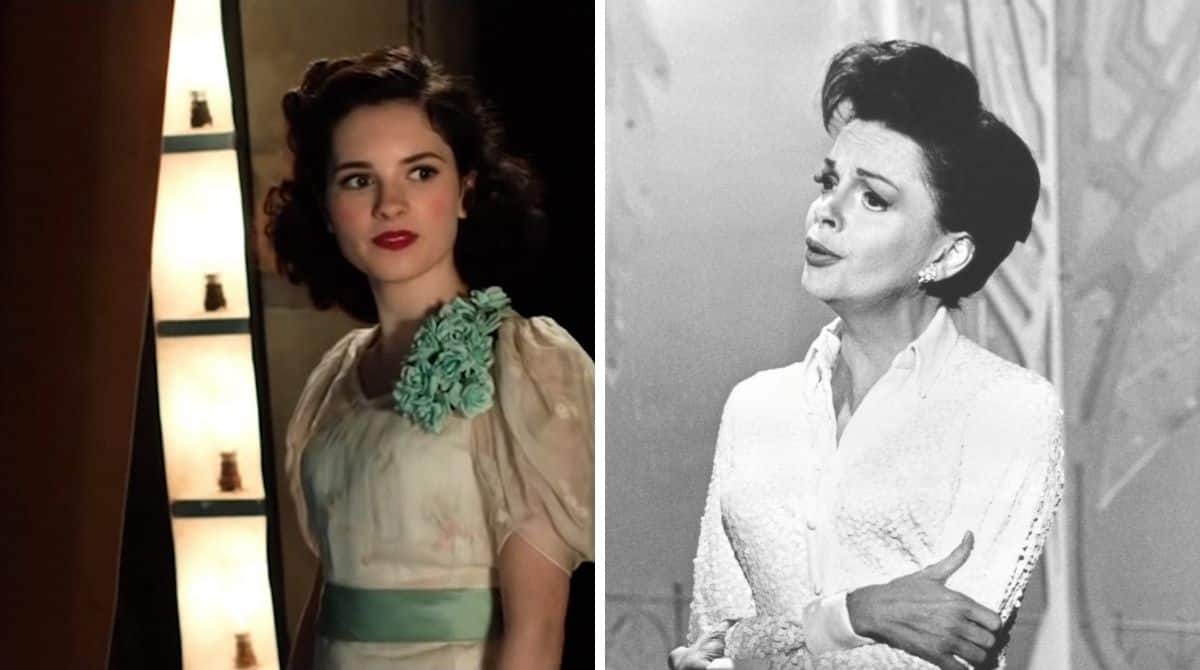 Darci Shaw was only fifteen when she played the teenage version of Judy Garland in the biopic Judy and it was a terrific performance. Shaw, while speaking with Hunger, said that working with Renée Zellweger was "a dream come true." Her mother Louise, commenting on her acting skills, said, "Darci is good at accents, she looked like the young Judy Garland, and she can act. It was a bit overwhelming at first, She's a girl from Liverpool, and the whole industry has favored kids from London as they get more access to the casting."
Beyoncé as Etta James
When Beyoncé played singer Etta James in the 2008 film Cadillac Records, she both acted and sang in the movie perfectly encapsulating the singer who was at a time signed to Chess Records, a company associated with blues in the '50s and '60s. Beyoncé, after reading the script for the movie commented, "I said,'I have to do this movie,' but I was terrified. Was I really ready?"
Darnell Martin, the writer and director of the Etta answered that question with, "I was surprised at how much Beyoncé threw the glamour out the window so easily and so joyfully, and embraced the unattractiveness of being strung out."
Michelle Krusiec as Anna May Wong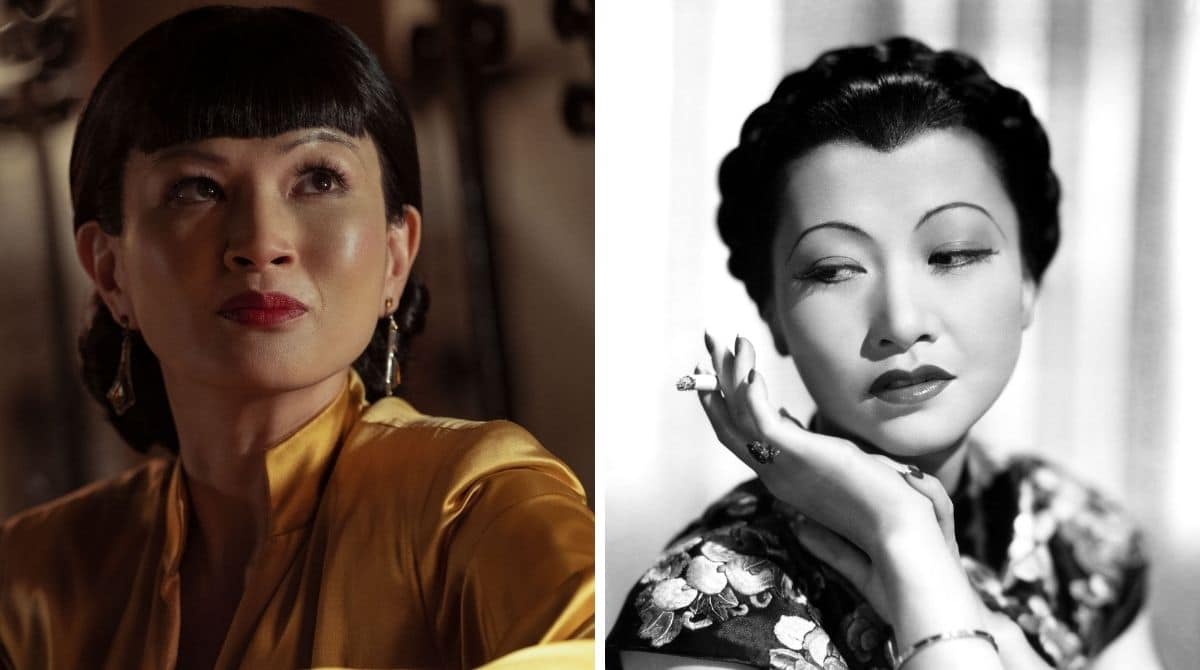 Michelle Krusiec happens to be one of the not too many actresses to have played the role of a legendary figure. In this case, it was Anna May Wong — believed to be the first Asian-American film star — in the 2020 Netflix series, Hollywood.
Speaking with NME about how the role affected her perspective, she said, "I never really knew what her actual story was. I just remember thinking when I was a young actor, 'How could she not have gone on to do bigger things?' She seemed to be really gorgeous, really talented. What prevented her from crossing that 'bamboo ceiling?' Of course, in your 20s, you don't really understand the systems that are in place when it comes to systemic racism. When I looked into her life for the purpose of Hollywood, I started to really understand just what she was up against as an Asian-American actress in the early 1920s and '30s – the perceptions at the time and how racist they were. One hundred years later and we're still dealing with the same perceptions."
Queen Latifah as Hattie McDaniel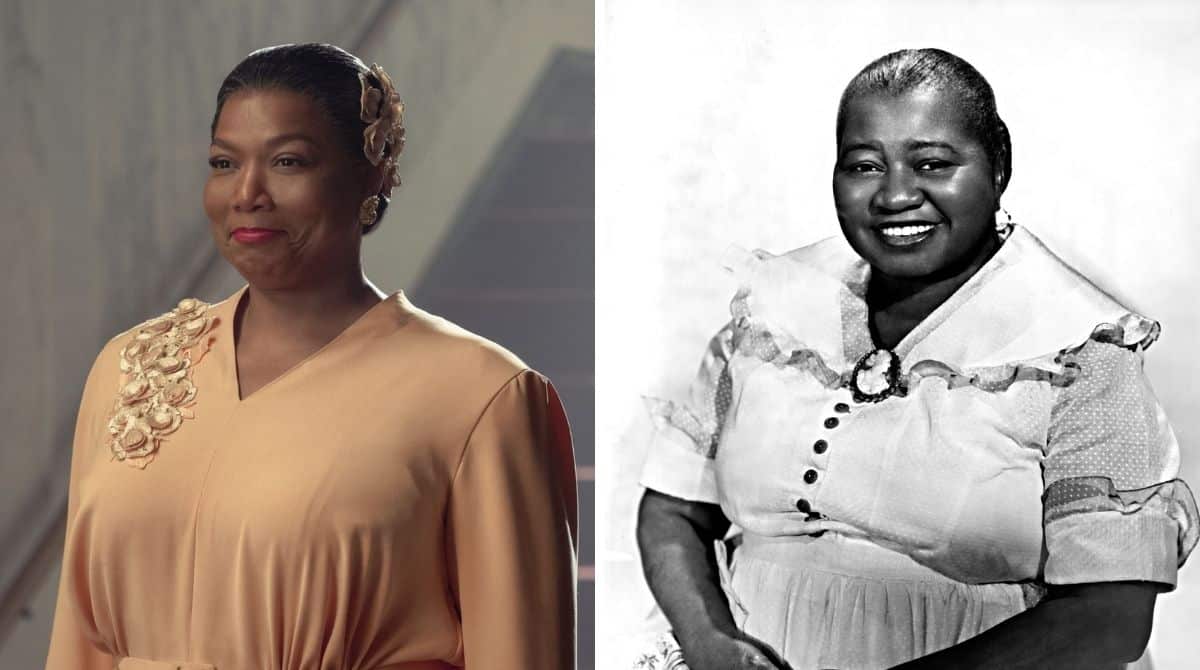 Queen Latifah also starred in Netflix's Hollywood putting her talent was applied to the role of Hattie McDaniel, the first African-American to ever win an Oscar (for her role as Mammy in 1939's Gone with the Wind). However, Latifah said that McDaniel's Oscar win was not so glamorous because of racial discrimination.
"They didn't even let her in the theater until right before the award," she said. "Someone came outside and brought her into the auditorium. She wasn't even allowed to sit in there. And then she had to read a speech that was written by a studio. You know that's not what the hell she wanted to say."
Jake Pickings as Rock Hudson
The role of actor Jack Hudson in Hollywood was taken up by Jake Pickings, who looks exactly like the 1950s top actor from his hairstyle to his height. Speaking to OprahMag.com, Pickings revealed the impact of playing the role of a real-life person. "You almost feel judged, or maybe [Hudson] is watching. I had to remind myself what [producer] Ryan Murphy said: We're paying homage to his legacy, capturing his essence throughout this," Picking explained.
Michelle Williams as Marilyn Monroe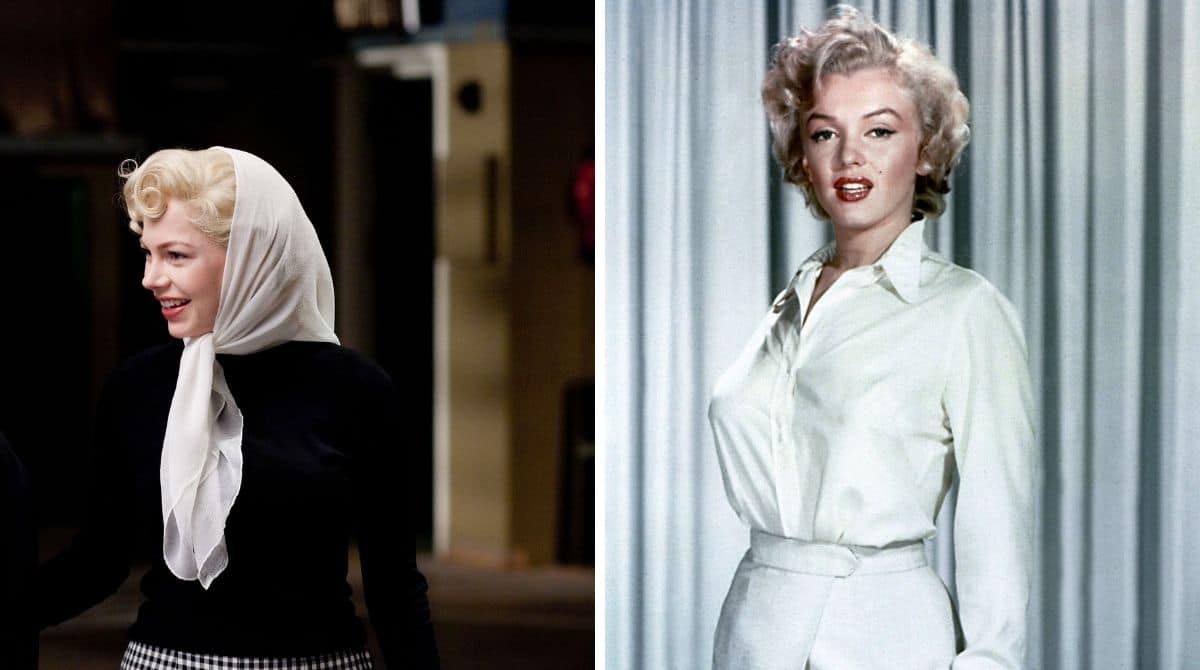 The phenomenal Marilyn Monroe was encapsulated in Michelle William's performance in the 2011 film My Week with Marilyn. In a question and answer series by the Oscars about how she was able to enmesh herself into the personas of Monroe, she said, "I thought about that for a while. Should I separate them from my mind? But they're all coming from Norma Jean. So I looked at them as facets of her personality rather than splitting them up. It's more organic to move from one to the next." The embodiment of the character from the choreographed songs to her costumes all helped to win her the Golden Globe.
Nicole Kidman as Lucille Ball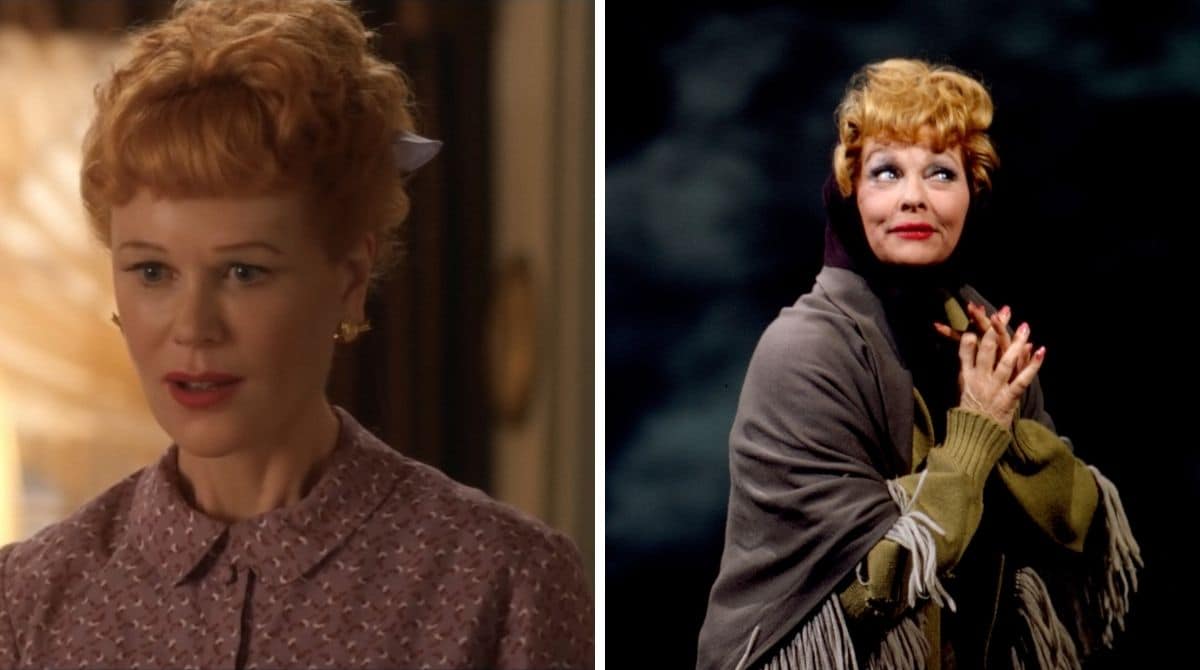 Nicole Kidman displayed top-notch acting talent in the 2021 movie Being the Ricardos in which she relived the most humorous and sensational parts of Lucile Ball's life. Nicole recently revealed at an appearance on the show Live with Kelly and Ryan that she almost backed out from the project due to the criticisms she got.
"I wasn't initially [anxious]," she pointed out. "Initially, it's like, Aaron Sorkin wrote this screenplay that you read and you cannot put down. And I say to people,' if you can get your hands on this screenplay, read it, because it's such a good read.' It's as good as a great novel. When the reality of playing her hit me, I went, 'What I have said yes to?' To which I then went, 'Oh no, I'm not right. Everyone thinks I'm not right, so I'm going to try to sidestep this." Obviously, she didn't do so.
Javier Bardem as Desi Arnaz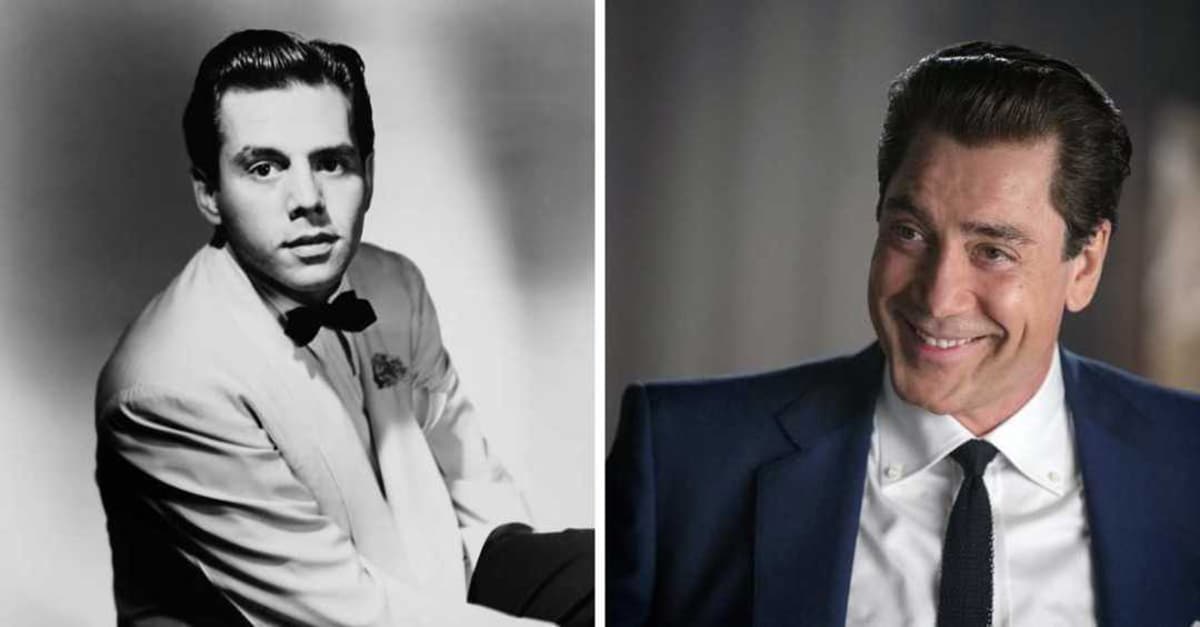 Javier took up the role of Desi Arnaz with zeal in Being the Ricardos and also to overcome one of his predominant fears, which is singing as he took guitar, conga, and language lessons to get himself ready for the part. For Javier, he had never heard of either Desi Arnaz or Lucille Ball before he was invited to play him. He had also never seen an episode of I Love Lucy.
"The show wasn't popular in Spain," he said. "The more I read, the bigger and the more iconic the man became. This man brought Cuban flavor to popular American culture. He took what he knew, made a remix and presented it to the American public — and the American public went crazy with the conga. And that's only one thing. What he did production-wise is beautiful and very epic. The fact that such a strong production company was led by a woman and an immigrant in the 1950s and '60s says a lot about both of them and their quality and capacity to deal with so much adversity."
Cheryl Ladd as Grace Kelly
A great amount of effort was put into having a flawless performance of Grace Kelly, an actress who later became the princess of Monaco after marrying Prince Rainer. The act was so well performed that Cheryl's wedding dress was made exactly like that of the princess. The New York Times in its review of the 1983 biopic Grace Kelly commented on the performance of Ladd, saying she "comes reasonably close to being as beautiful as the original."
Emily Elicia Low as Ava Gardner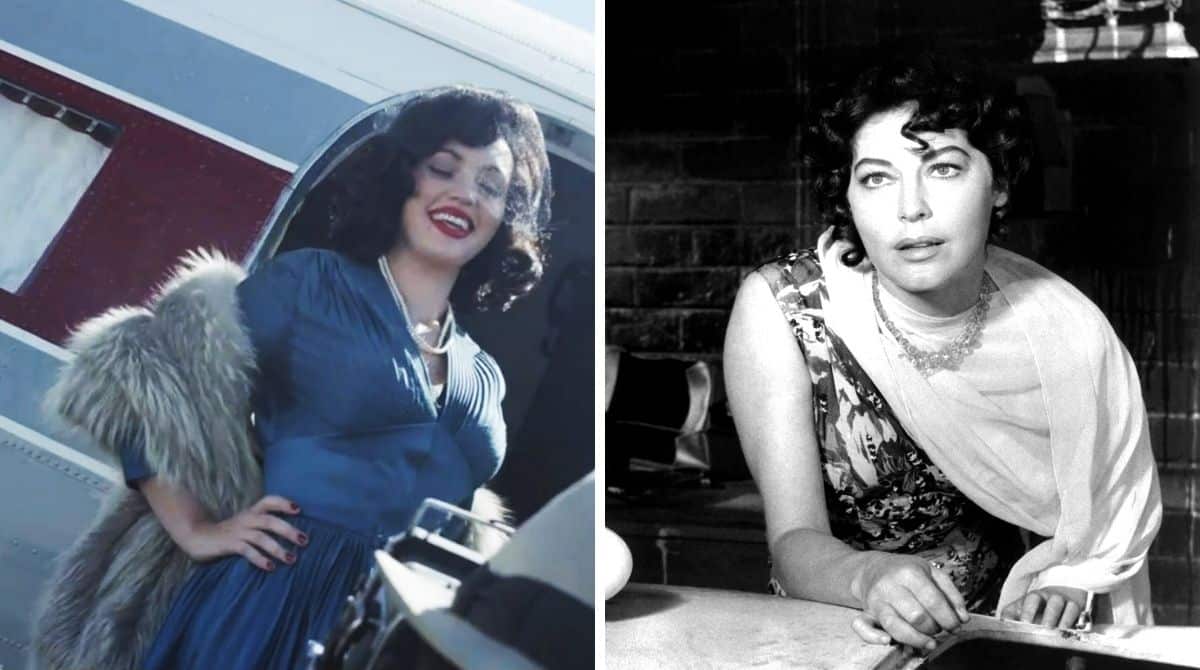 The part of Ava Gardner was well represented by Emily Elicia Low in the 2018 film Frank and Ava, which provided insight into the relationship, marriage, and eventual divorce of Ava and Frank Sinatra.
Joe Mantegna as Dean Martin
Joe Mantegna, a Tony Award winner for Best Featured Actor in a Play for David Mamet's Glengarry Glen Ross, got the hang of Dean Martin's ability to make a room lively in the movie The Rat Pack. Joe was a fan of the Hollywood legend, commenting, "There would have been nothing better than to spend a week with Dean Martin if I could have." As for his approach, Mantegna did not attempt to imitate Dean's voice, but he perfectly nailed his attitude.
Joaquin Phoenix as Johnny Cash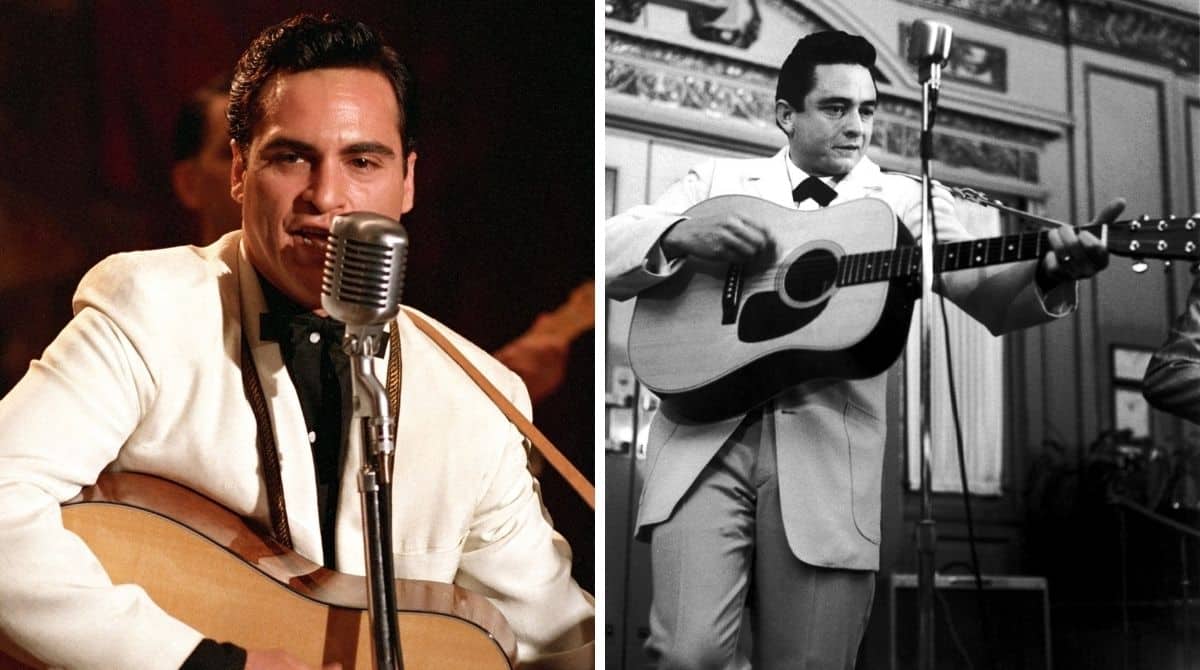 In the 2005 movie Walk the Line, which was directed by James Mangold, the role of singer and songwriter Johnny Cash fell on the shoulders of Joaquin Phoenix. The story focuses on the life of Johnny Cash, his rise to stardom, his abuse of drugs and alcohol as well as his love life.
To portray the singer, Phoenix had to learn how to sing like him as well as play the guitar. His portrayal was so perfect that it earned him a Golden Globe for Best Actor. Of his portrayal, the website for American film critic Roger Ebert, wrote, "Knowing Johnny Cash' albums more or less by heart, I closed my eyes to focus on the soundtrack and decided that, yes, that was the voice of Johnny Cash I was listening to. The closing credits make it clear it's Joaquin Phoenix doing the singing, and I was gob-smacked."
Dakota Fanning as Beverly Aadland
Dakota Fanning took up the role of fifteen-year-old Beverly Aadland, who fell in love with the Australian-born 48-years-old Errol Flynn, in the 2013 movie Last of Robin Hood.
Kevin Kline as Errol Flynn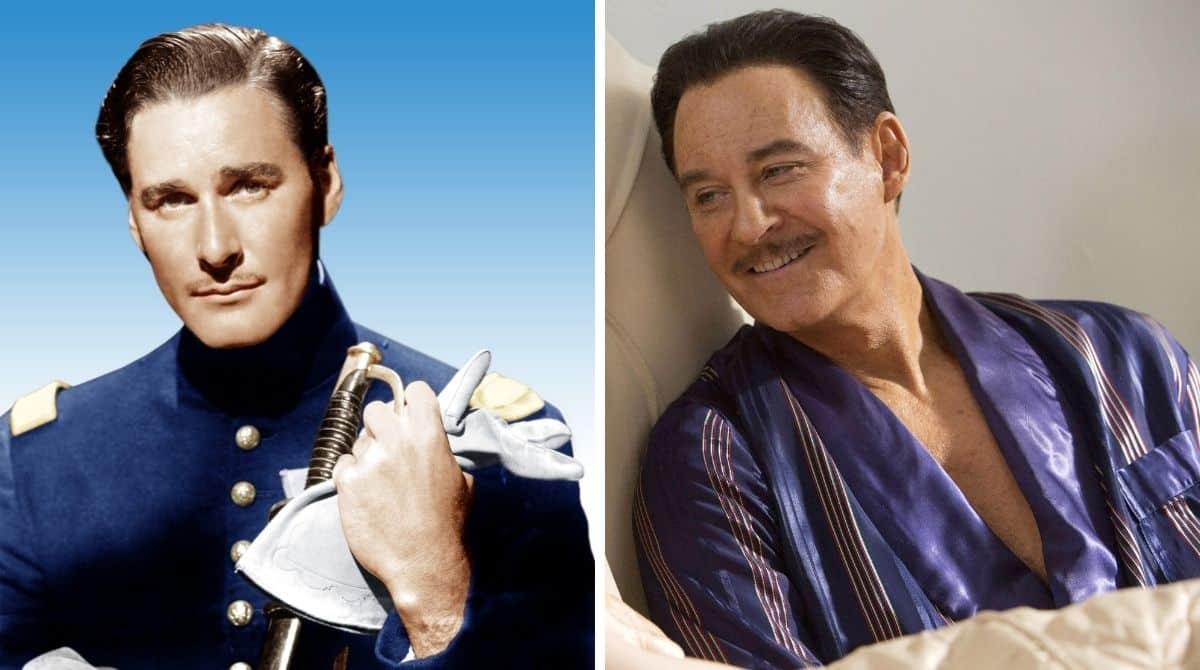 Kevin Kline played Errol Flynn in the movie The Last of Robin Hood, a role he said he "did too much research" for. But paid off, because he was the perfect representation of the actor. To make him fit the role, his hair was dyed up a little with a bit of makeup to make him look younger. Kline is a dead ringer of Flynn physically, judging from the period of Flynn's life the movie covered.
Jamie Foxx as Ray Charles
Jamie Foxx had already attained stardom even before the 2004 biopic Ray, but it was his part in the movie that gave him his Academy Award for Best Actor. According to a report by Thrillist, Foxx went to great lengths in preparing for the role. First of all, he lost a lot weight so as to showcase the slim musician perfectly. He also had to go the extra mile to capture the blindness of the late singer. When the film's director, Taylor Hackford, suggested that Foxx's eyelids be glued during production, he agreed and wore prosthetic eyelids for filming, which lasted 14 hours every day.
In his acceptance speech while receiving the award, he said, "Give it up for Ray Charles and his beautiful legacy. Thank you Ray Charles for living."
Carroll Baker as Jean Harlow
No one except Carroll Baker could have captured the life of the controversial actress Jean Harlow who is known for her 'bad girl' persona. Baker did justice to the icon by showcasing the glamorous life of Jean Harlow as well as her troubled life off-camera. Although Variety begs to differ with their view of Carroll's portrayal of the actress, "As the ill-fated Jean Harlow, Carroll Baker is a fairly reasonable facsimile although she lacks the electric fire of the original."
Justine Waddell as Natalie Wood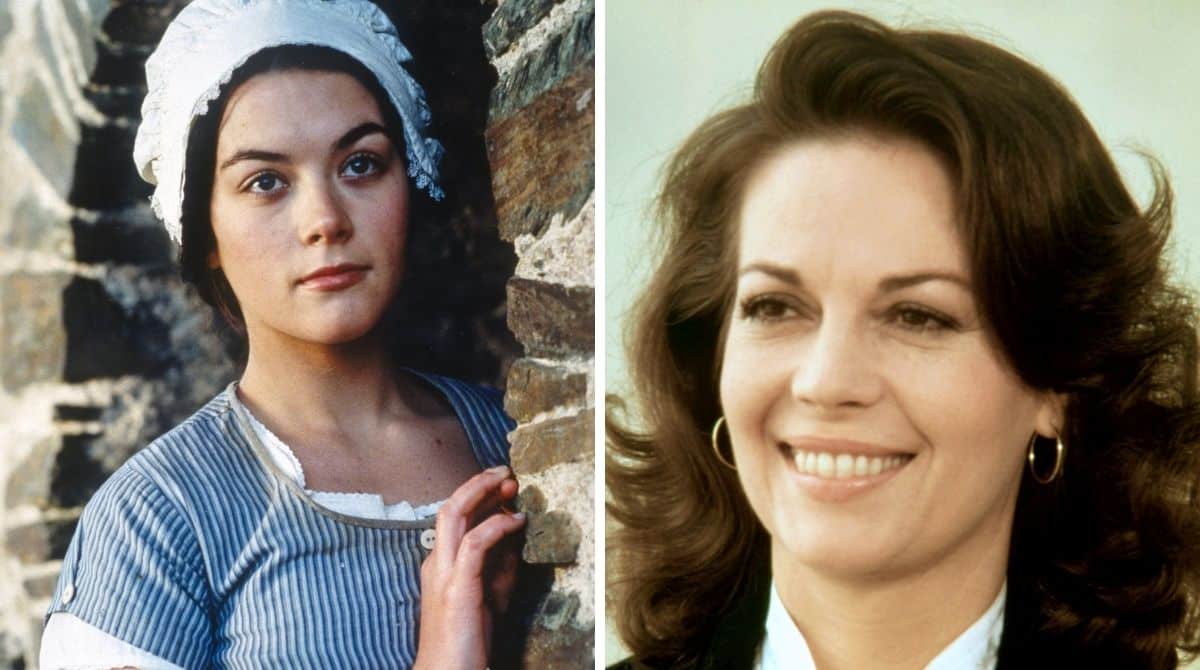 The physical attributes of actress Justine Waddell, especially her shoulder-length hair and dark brown eyes, match that of Natalie Wood. This was invariably one of the reasons she was cast as her in the 2004 movie The Mystery of Natalie Wood. The movie deals with the whole of Wood's life and career from childhood to her controversial death at the age of 43. Many people loved Justine's portrayal of Wood.
One user on IMDb wrote, "I loved watching this on cable. I'm astounded by Justine Waddell's performance. Not only is she a Brit coping with a flawless American accent, but she brings such warmth and charisma to the late, great star. There are times when you're watching the movie when you don't know if it's her or the late Natalie Wood on screen."
Andra Day as Billie Holiday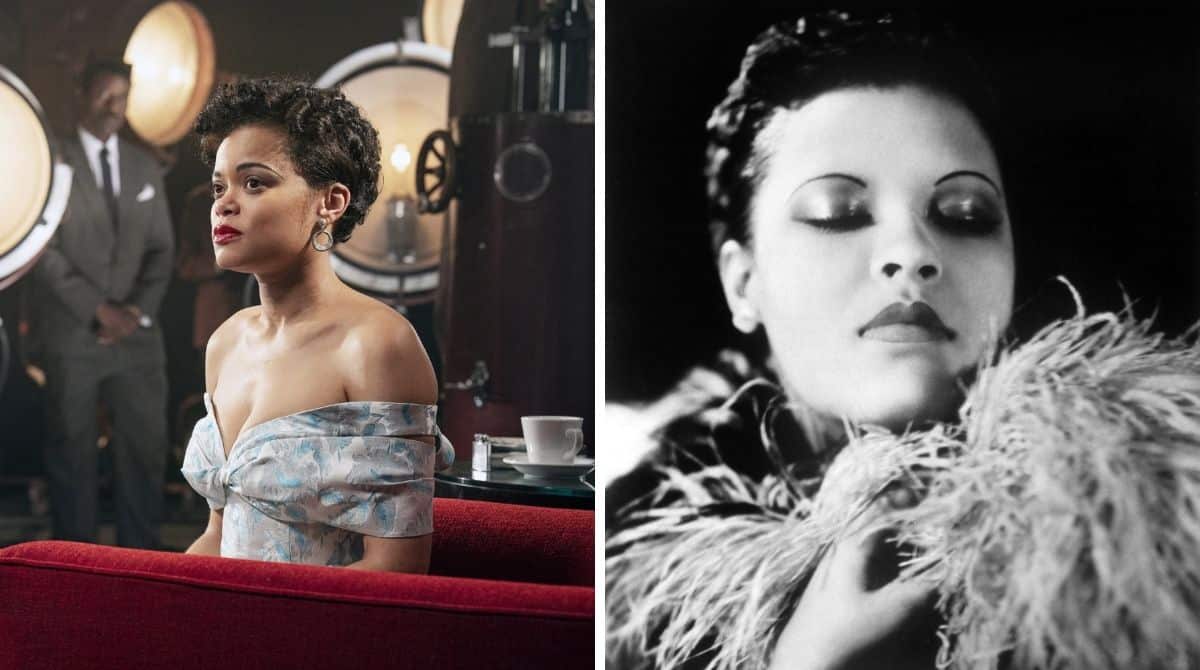 American singer Andra Day was called upon to take up the role of Billie Holiday in the 2021 Lee Daniel's movie, The United States vs. Billie Holiday, which, according to her, was so intense that she contemplated quitting acting. Speaking with Variety, she said, "I've always loved actors and always had respect for them, but now I have a whole new respect for them and how deep they have to go. If I had to do something like this again: not eating, not sleeping, just drinking and smoking, I don't know if I could survive that s–t."
Also, she spoke about meeting with Lee Daniels at the Soho House to discuss the movie and how she was reluctant to take the role, but changed her mind after Daniels told her how much telling the story meant to him. "I got to see that it wasn't a remake of Lady sings the Blues. I found out that the script, written by Suzan-Lori Parks, vindicated her legacy."
Day went on to get an Oscar and Grammy nomination, while winning a Golden Globe for her role in the movie.
Lucy Gordon as Jane Birkin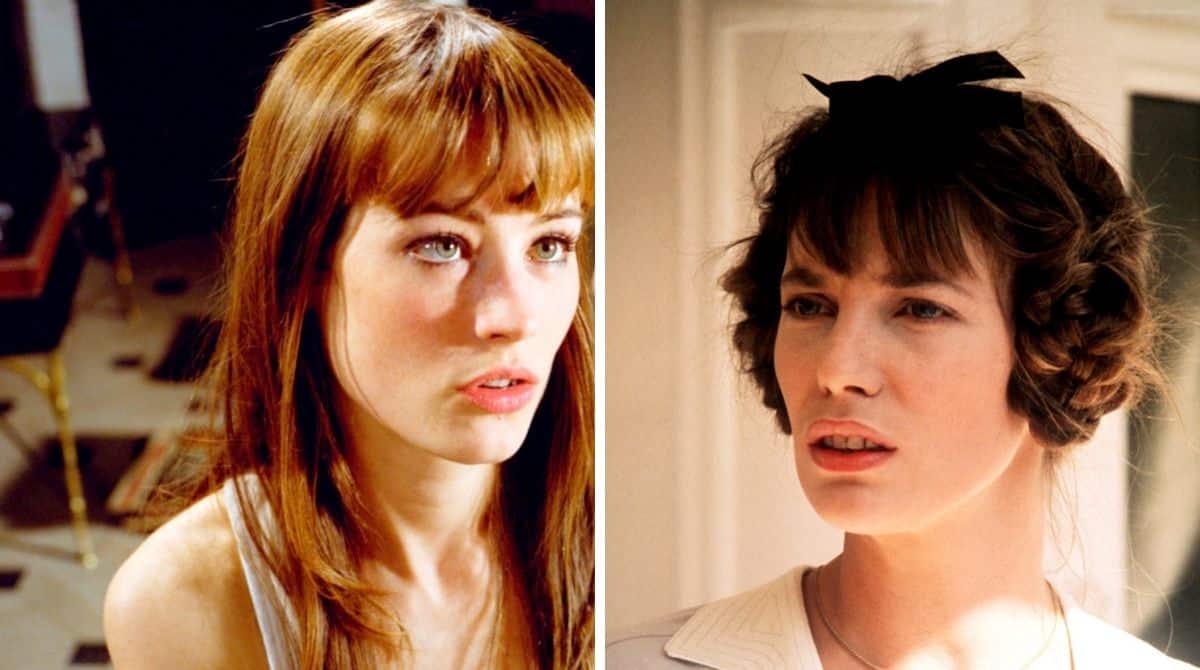 There is hardly any difference between Lucy Gordon and Jane Birkin from their hair to all facial features. Lucy took on the role of Birkin in the 2010 film Gainsbourg: A Heroic Life, which showed the amorous affair between the actress and French singer Serge Gainsbourg.
To land the role, she competed with over 500 other young actors. Writer/director Joan Sfar, talking about the fact that Gordon was the perfect fit for Birkin's role, said, "We auditioned more than five hundred young actors to play Jane Birkin. All English. None of them were right. I had even written to Keira Knightly, who never replied. No one had the natural manner, the joy, and intelligence of Birkin. Then Lucy wrote to me."
However, two weeks after filming of the movie was complete, Lucy committed suicide by hanging herself in the Paris apartment she shared with her boyfriend, who was a cinematographer. "There was such honesty, such freshness in her face that I could not have been more flattered. She left as she had come, with great modesty. She had grace. When I heard of her death I couldn't believe it was true," Birkin said while speaking with Le Nouvel Observatuer.
Paying her acting skills tribute, Sfar said, "The princess of our fairytale is no longer here. I feel useless and weak, inventing fictions which are more joyful than the world…. I think about Lucy all the time. I am not the only one. This film is for her."
Jessica Lange as Patsy Cline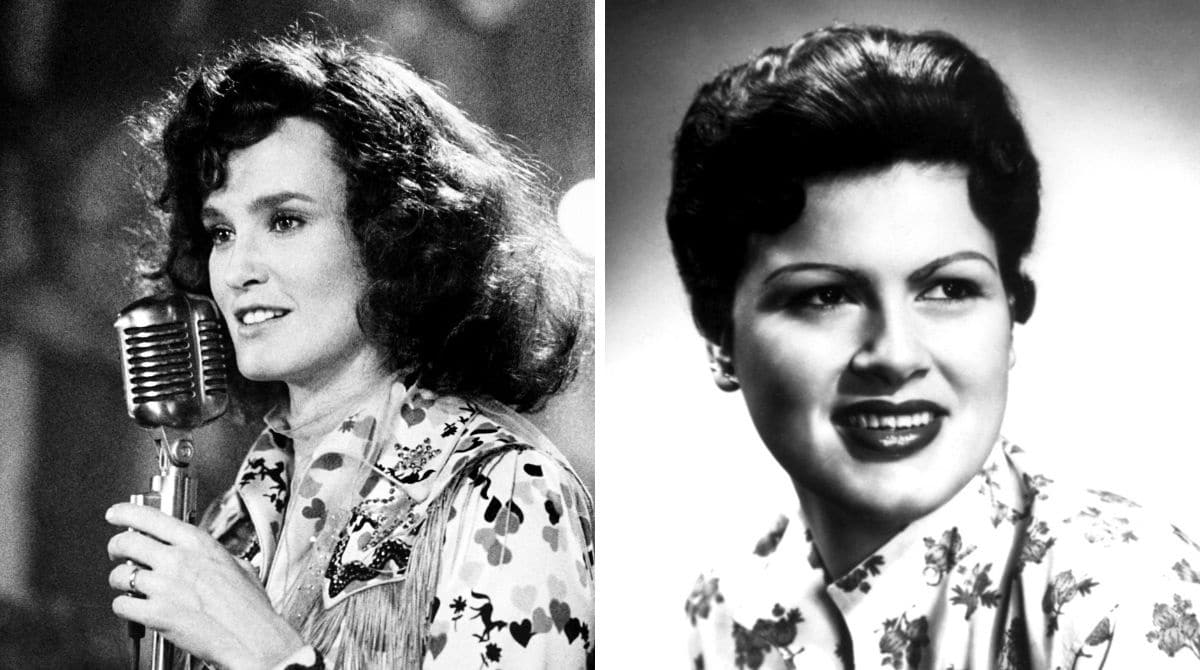 The 1985 movie Sweet Dreams was the story of the popular country singer and her "Firecracker" personality, as Jessica Lange described her. The movie was a screen success largely because of the outstanding performance of the lead actress, whose portrayal of Cline was highly applauded by movie pundits, ultimately earning her an Academy Award nomination.
Academy Award winner Meryl Streep had already shown her desire to take the role but was turned down in favor of Lange. In the end, the choice was so point on that even Streep extolled her performance, saying, "I couldn't imagine doing it as well or even coming close to what Jessica did, because she was so amazing in it."
In an interview with The New York Times in October 1985, Lange detailed how she became fascinated with Cline's personality, because it was different from hers, "There was nothing hidden or neurotic or withheld. Those are great qualities. Something I never played before. Tremendous ranges in emotion that last 30 to 40 seconds. Nothing harbored. Like a firecracker going off all the time. I felt that at this time in my life it was a good exercise as a person to play this character."
Chadwick Boseman as James Brown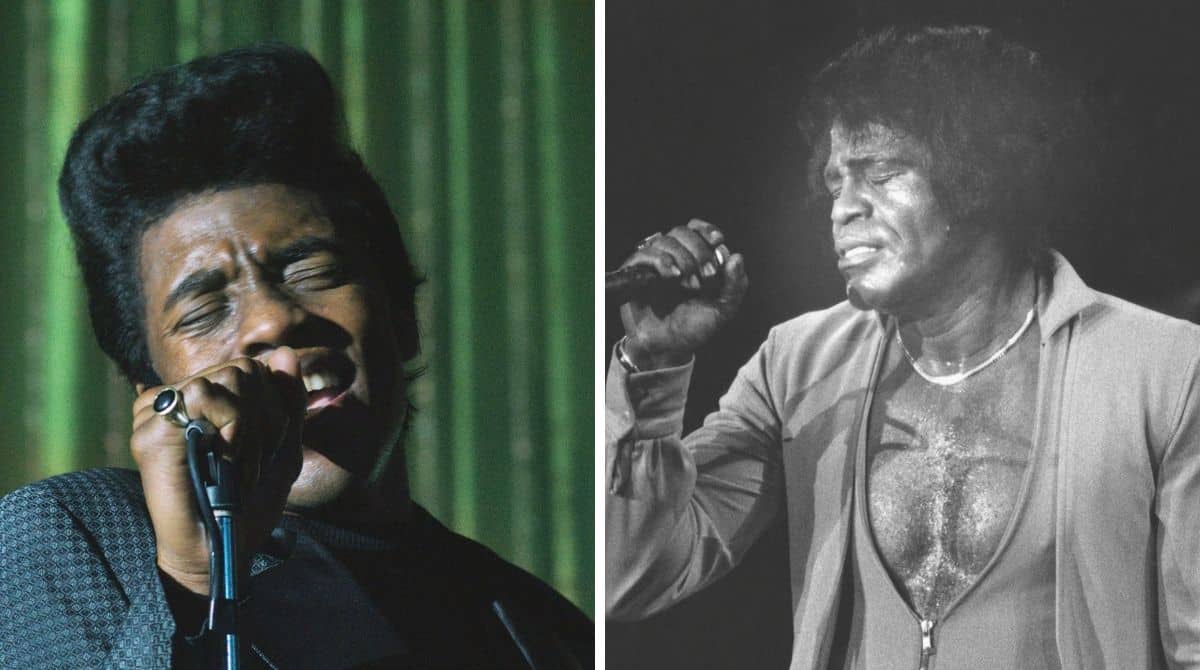 The late Chadwick Boseman made James Brown proud based on his portrayal of the singer in Get On Up, a film made in 2014. To be fit for the role, he engaged in learning how to sing and dance like the '60s icon, and the effort paid off with his getting an NAACP Image Award nomination for Outstanding Actor in a motion picture.
"He let himself go in his performance without any sense that people were watching him," director Tate Taylor wrote in his tribute to Boseman that was published in Variety. "It was unlike anything I'd ever seen. He stayed in character not because that was his method, but because he became James Brown. In the beginning, he would ask for many takes because he had just discovered something else that he needed to try. In all seriousness, Chadwick explained to me that when he was acting in a scene, the real James Brown would talk to him from Heaven. I would oblige him, and each take wasn't better, but it would be completely different and equally as wonderful. I told him that we'd never finish the film under our limited time and budget. In character, he said, 'Mr. Taylor, Mr. Brown needs to do it again.'"
Rico Simonini as Frank Sinatra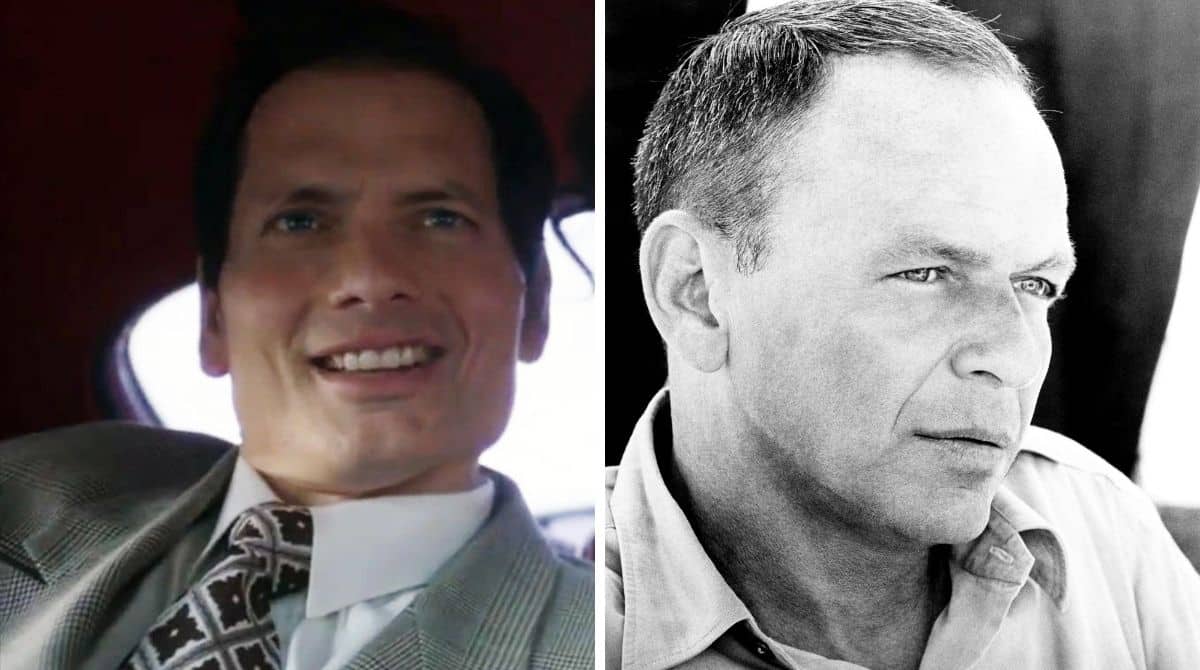 In the 2018 movie Frank and Ava, Rico Simonini took up the role of the Chairman of the Board in all aspects. He nailed the singer's piercing eyes and smooth-as-butter voice perfectly.
Rico Simonini stated that his father convinced him to play the role. In his interview with Palm Springs Life, he said," For me, my father was the spine and the character of Sinatra. When people ask me about my influence in how to play Sinatra, they all said to me, 'Well, how do you play an iconic guy like Frank Sinatra? What's your preparation?' I said, I'm not playing an iconic guy. I'm playing an Italian guy from New York who had blue eyes, was 5-foot-9, chased women and hung around mob guys and had a great voice. So if my father could sing, he'd be Sinatra. That was my father. My father was a knock around guy, 5-9, blue eyes. Everybody loved him. He was a guy of principles. He'd give the shirt off his back, though it may be somebody else's shirt, but he was that kind of guy. My dad got sick in 2014. He never had a chance to see the play. So in the film there's a dedication to him."
Lynda Carter as Rita Hayworth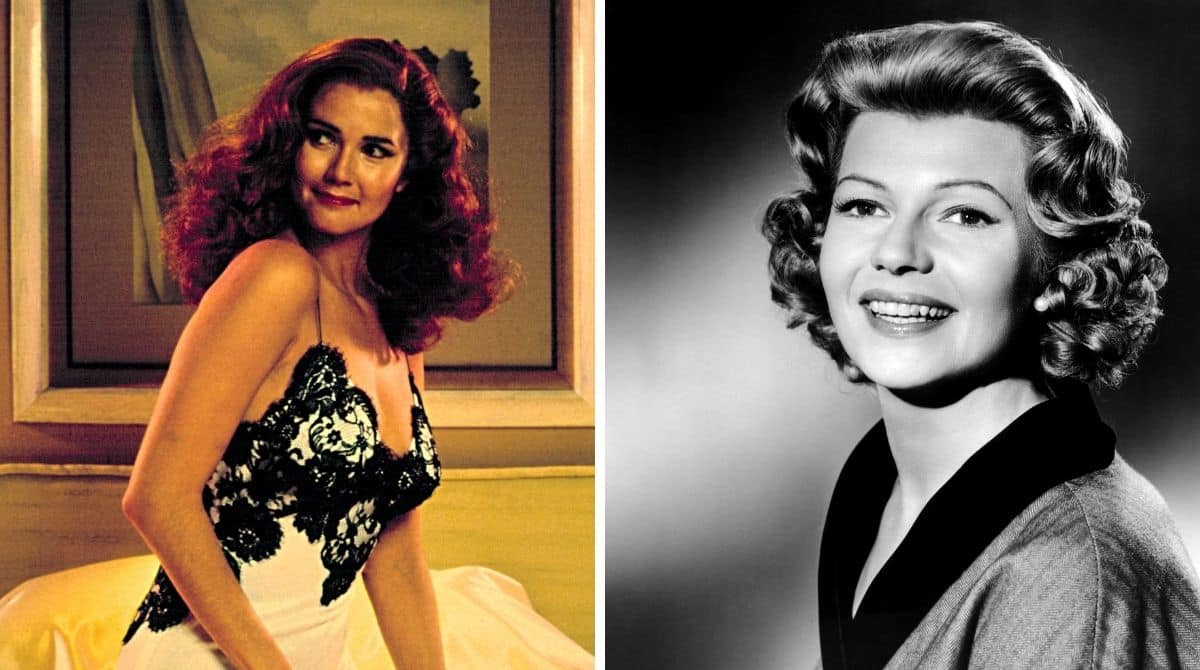 While trying to become Hayworth's spitting image in the 1983 biopic Rita Hayworth: The Love Goddess, Carter donned the first-ever brown-colored contact lenses and also dyed the front ends of her hair red so as to match the hairpieces she used all through the movie.
Ray Liotta as Frank Sinatra
Ray Liotta almost rejected being cast in the role of Frank Sinatra in the 1998 TV movie The Brat Pack, because he felt that his appearance and voice did not match that of the legend. "I turned it down a bunch of times. I wouldn't do it. I was first asked to play him by Tina Sinatra or Nancy – one of the Sinatra daughters back when they did movies of the week. And they were doing a movie of the week of it. And I turned it down, because I just didn't want to do it at that time in my career. Then it came along during this down period for me and they asked me/ It was HBO, Rob Cohen directed it. He called and asked if I would play it. And I said 'No, no thanks, I don't want to take on playing somebody that so many people knew.' I just felt the judgment would be too much."
Also speaking with GQ about his common ground with the iconic singer — who obviously he did play — he said, "The only thing we have in common, we're both from New Jersey, and we both say the F word a lot."
Emily Hart as Shirley Temple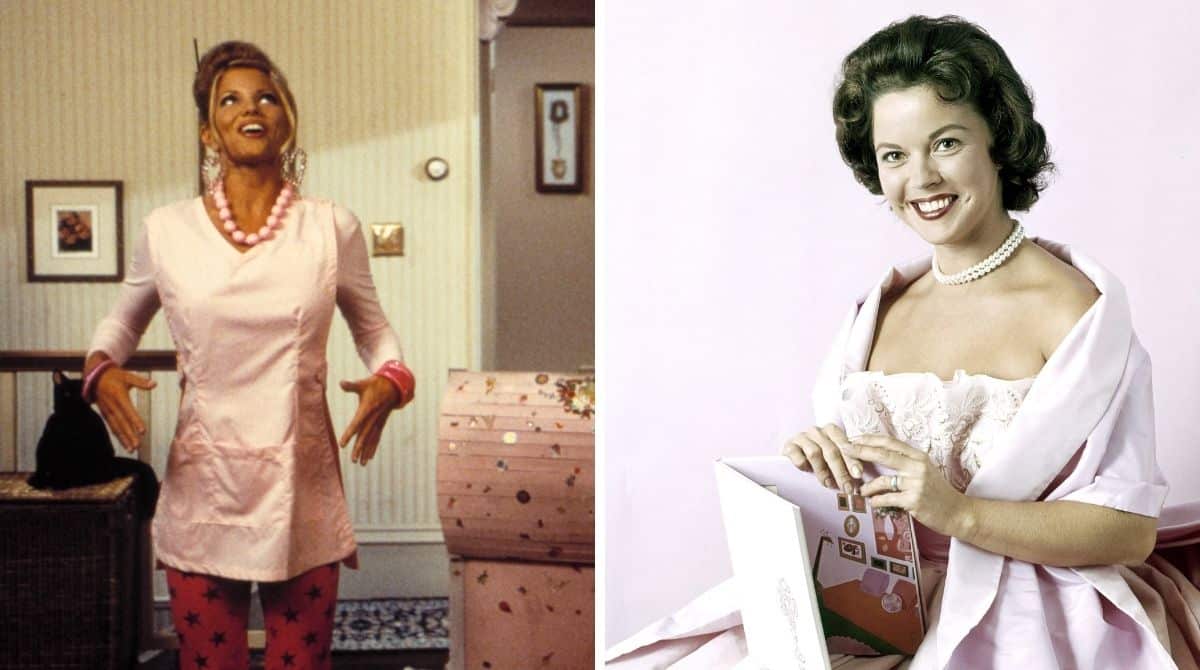 Emily Hart, who is Melissa Joan Hart's younger sister, offered a jaw-dropping performance in the role of young Shirley Temple in the 2001 movie  Child Star: The Shirley Temple Story, which relayed the story of the actress' break into stardom and her progress through the years.
Angus Macfadyen as Peter Lawford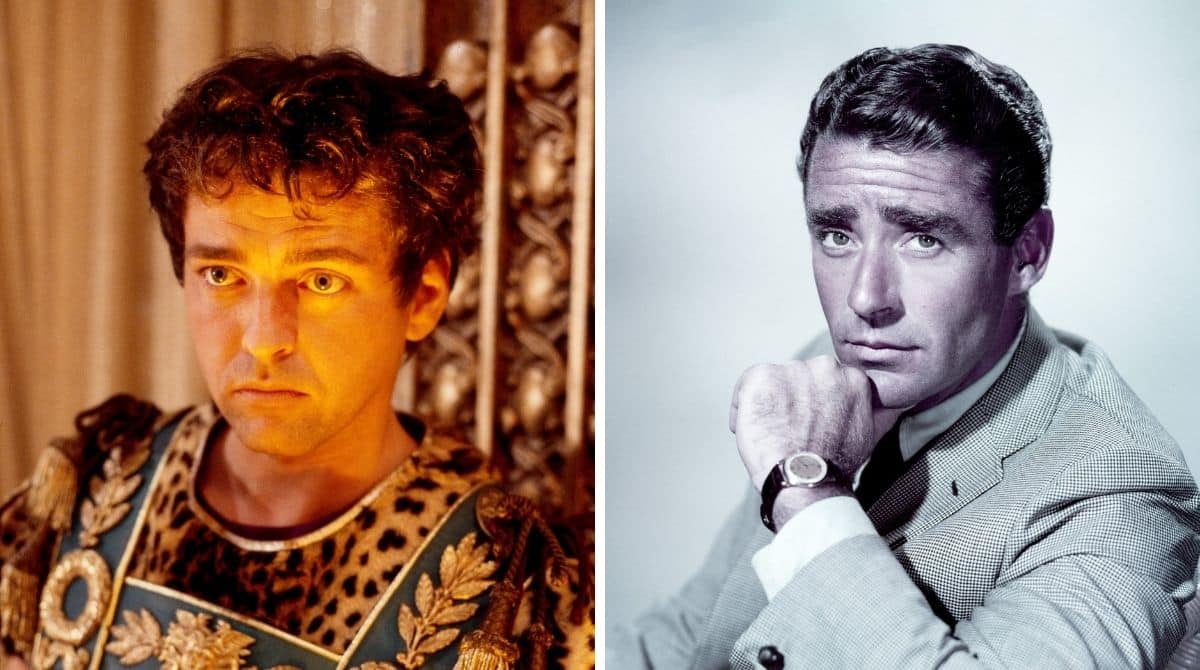 Angus Macfayden took the role of Peter Lawford in 1998's The Rat Pack. He had a very striking resemblance to Lawford as they both have coiffed hair, thick eyebrows, and a wide smile.
In an interview, he said, "It was fun just playing those guys. Shooting in those old houses and playing that style of thing. I'm a big fan of Frank Sinatra, Sammy Davis and that whole Rat Pack thing. It was a fun shoot, because you are recreating the era and having fun."
James Preston as James Dean
The two actors both share the same first name, piercing stare, and long hair, which was a perfect match for being cast as James Dean. James Preston's performance was quite dazzling and endearing to fans in the 2012 movie Joshua Tree, 1951: A Portrait of James Dean.
He said in an interview, "I play James 'Jimmy" Dean.' Only the gentle are ever strong – Jimmy said that back in the 50s. Clearly he is not a character at all and for someone to write such a beautiful vulnerable quote I felt there had to be more to his bad boy persona than we give him credit for. I saw an interview where the interviewer asked Natalie Wood what it was like hanging out with Jimmy off set, or something along those lines. She replied, 'He's just a normal boy in his 20s.' After hearing this, I dove into my research focusing on what made Jimmy tick, not his acting, not his fame or who the studios made him to be."
Laetitia Casta as Brigitte Bardot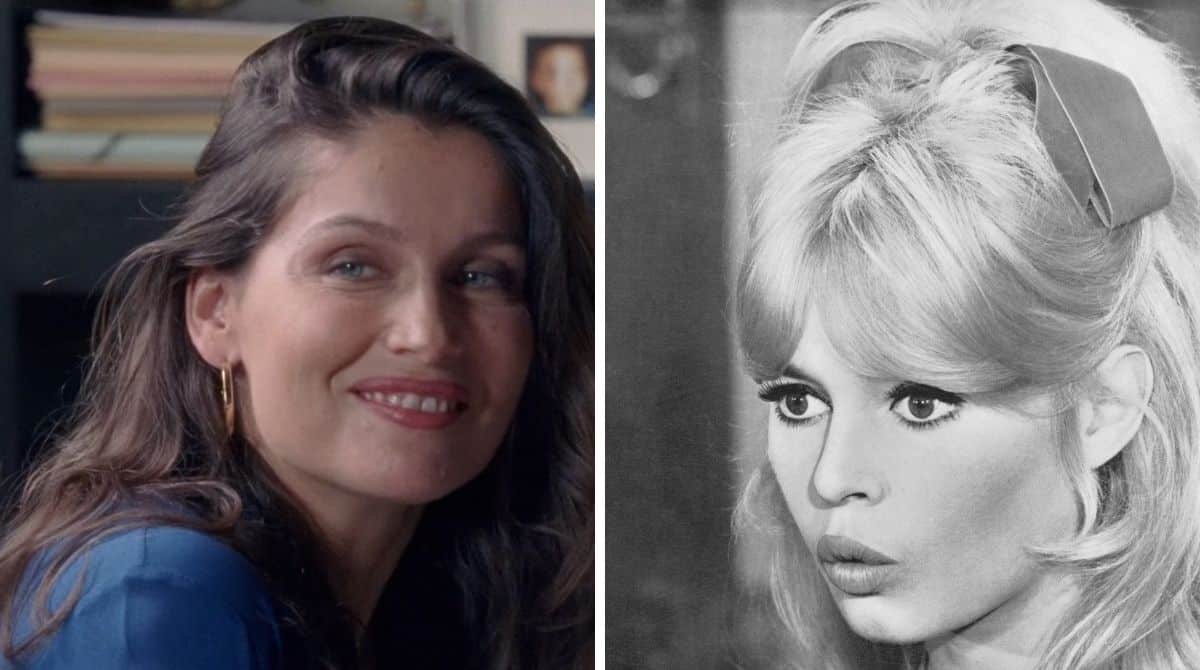 Laetitia starring together with Lucy Gordon in the movie Gainsbourg: A Heroic Life embodied the character of the French sex symbol, Brigitte Bardot, who also had an amorous affair with Serge Gainsbourg.
When she was about to take up the role, she solicited advice from Bardot herself on how to nail the role perfectly. Brigitte asked her to pretend she wanted to make love to everyone. Speaking with The Hollywood Reporter, Laetitia said Brigitte told her, "When you walk into a room, put your head up and look like you want to f**ck everybody. You are the most beautiful woman in the world, enjoy it, it isn't gonna last."
Lou Diamond Phillips as Ritchie Valens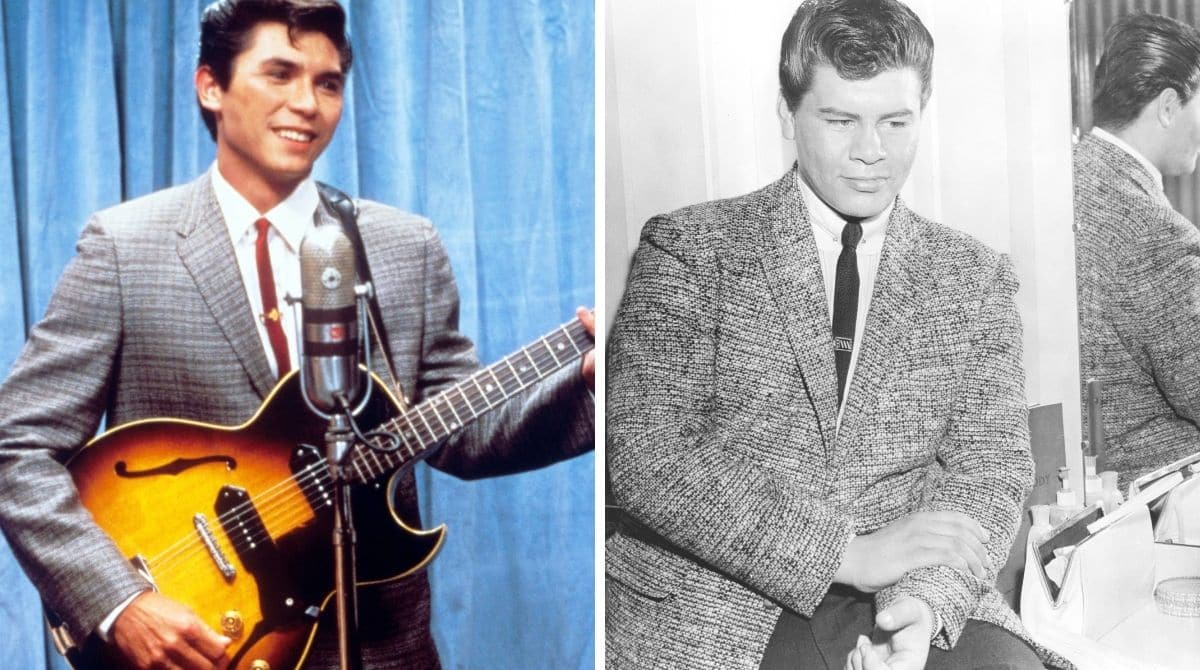 Lou Diamond played Phillips portrayed the part of Ritchie Valens in the 1987 film La Bamba, which seemed so real that the family of the icon, who was lost to a plane crash in 1959, was advised to stay away from the movie set on the day the most emotional part of the movie was shot.
When director Luis Valdez decided to cast Lou as Ritchie Valens, Lou said, "That night I switched to Ritchie. I remember walking down Pico Boulevard and going, 'Oh God, now I gotta play Ritchie' and I thought, 'Oh, I am Ritchie. An unknown kid from the sticks with a big dream to become an actor in film and television.' I thought, 'This is me translated through the lens of the '50s and rock 'n' roll as opposed to movies.'"
Diana Ross as Billie Holiday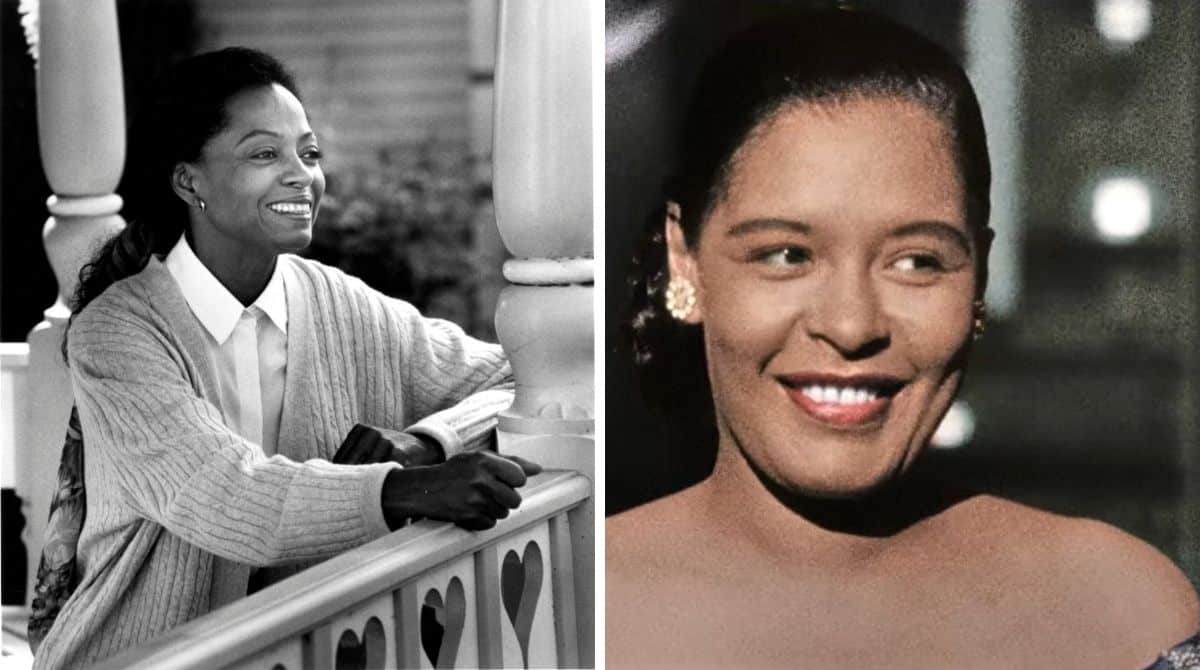 Long before Andra Day's portrayal of Billie Holiday, legendary singer Diana Ross took on the part in the 1972 biopic Lady Sings the Blues, which was about Billie's life and career. The role earned her an Oscar nomination, which was her first. Diana Ross, while speaking about the Oscar awards that she lost, said if she had won, her gratitude would have gone to Berry Gordy who signed her to Motown as the lead vocalist of The Supremes and also produced Lady Sings the Blues.
"I really wish I could've won the Academy Award, because I would've stood up there and thanked him for just so much he's done for me. He really has made it so that I'm here today. Maybe this is a good way for me to thank him for all that he's done for me. He's done so much for Motown and for Detroit, just for so many Afro-American people and he's just not getting the credit he deserves," she said.
Stephen MacKenna as John Lennon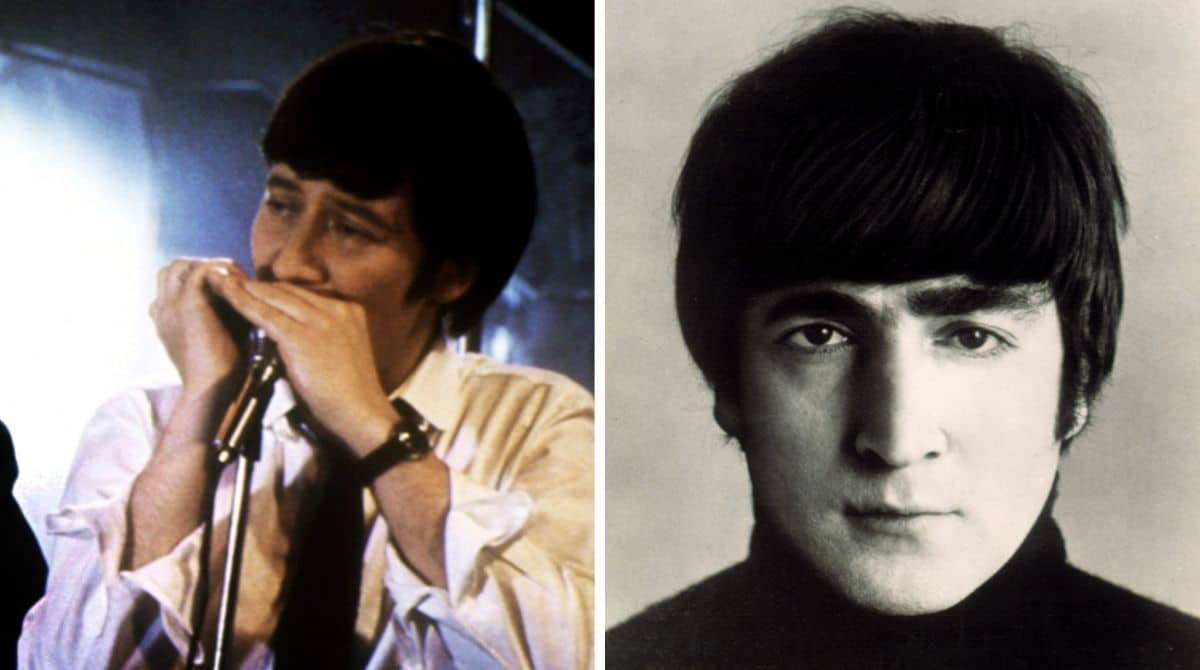 Birth of the Beatles is a 1979 biographical film produced by Dick Clark Productions and directed by Richard Marquand. The film starred Stephen MacKenna in the role of singer John Lennon with whom he looked almost identical. This movie is the only biopic of the Beatles made while Lennon was still alive.
Keeley Hawes as Patricia Neal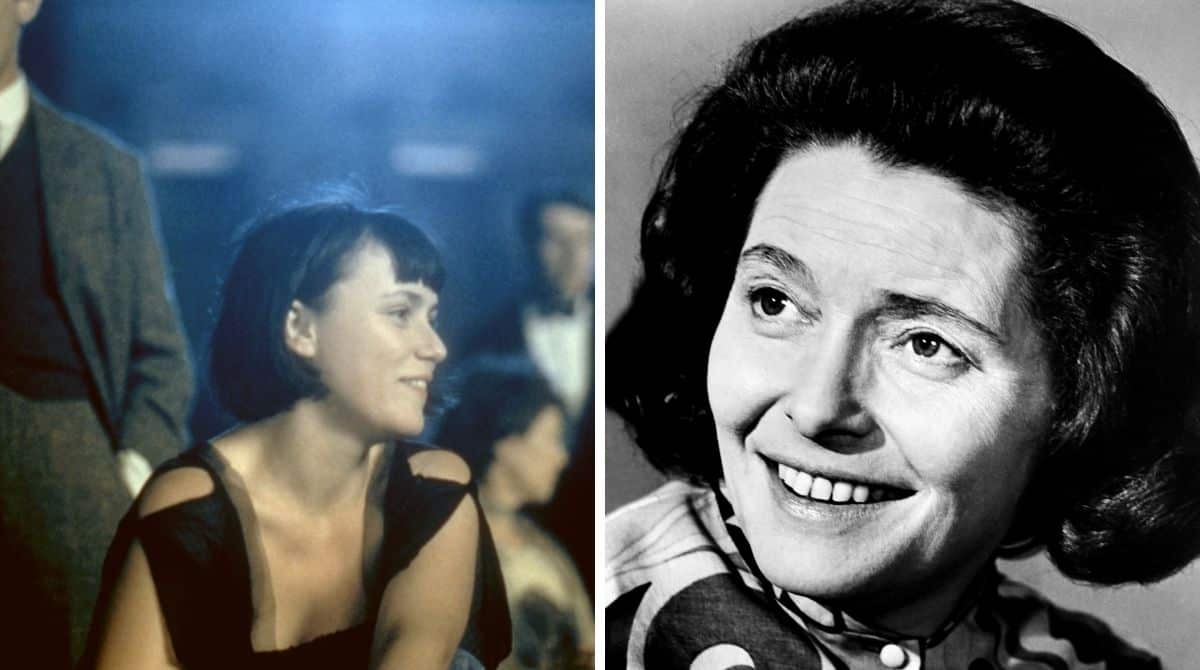 Patricia Neal was an actress that was renowned for versatility. Keeley Hawes, who looked like the actress in almost every respect, portrayed Patricia in the 2021's Dear Olivia, a movie which spells out her marriage to British Novelist and author Roald Dahl.
The Irish Times wrote of the role, "Keeley Hawes' variations on Patricia Neal, a great American actor, gives us a less conflicted character. Though kicked senseless by unexpected bereavement, she is nonetheless, better able to confront the challenges of living with grief."
Sam Heughan as Paul Newman
Sam Heughan perfected the role of multiple award-winning Paul Newman in 2021's To Olivia, and not just because of the love they both have for cigarettes, but shared mannerisms, voice, and every other thing. According to The Sun, Heughan quickly embraced the opportunity to play the role of the screen legend. To act the role, he had a limited time to prepare as he quickly took to studying Newman's role as Fast Eddie Felson in The Hustler.
Heughan recounted, "When I first heard about it, I thought, 'Oh my God, this is a huge role to take on board. I mean, Paul Newman is an icon. There are so many of these biopics where the actors will take months to prepare, if not years." Talking about taking on the role, he said, "Joining the cast of To Olivia wasn't so much even about Paul's part in it. It was more just that I loved the story. I grew up with Roald Dahl and I thought Patricia's story was incredible. And then I watched Hud and thought, 'I have to do this'. Paul Newman blows the screen apart. But To Olivia is a tragic, tragic story as well. So, it was daunting, but I just had to do it."
Errol Flynn as John Barrymore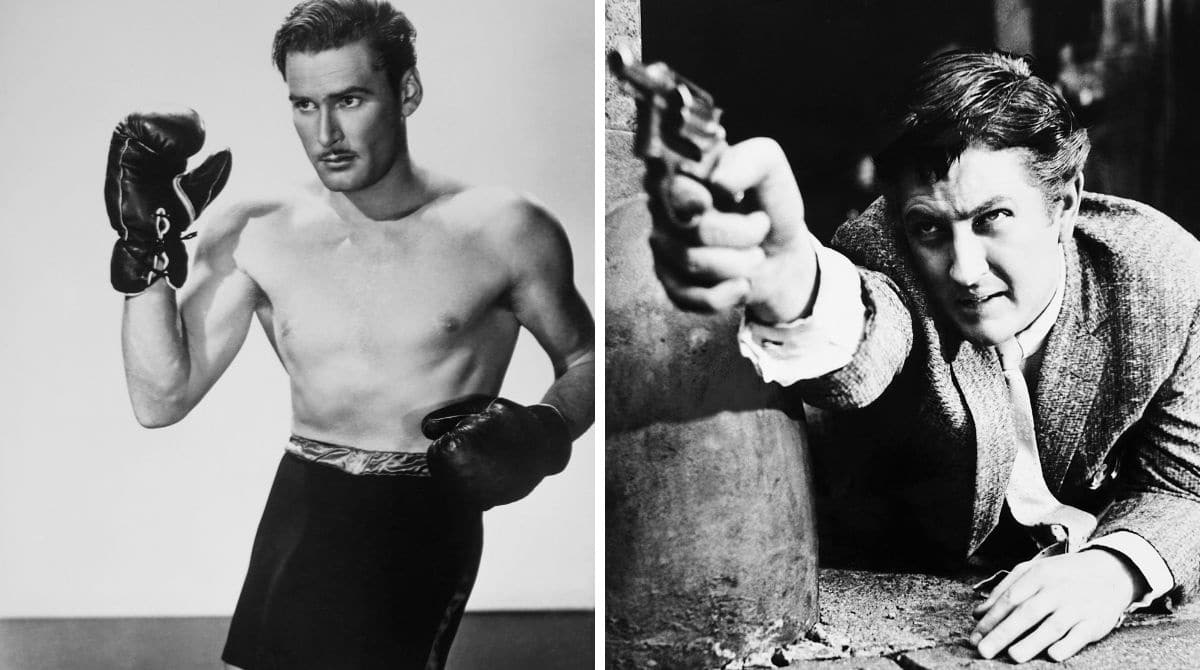 Taking up the role of John Barrymore, his friend in the movie Too Much, Too Soon was quite difficult for Errol Flynn. The movie was about the rough relationship between John Barrymore and his daughter, Diana Barrymore.
According to Variety, Flynn found a father figure in John Barrymore, who drank, disrespected, and expounded on literary ideals in ways Flynn found admirable.  When Flynn started to take up the role of drunken rogues in the mid-50s, he said, "I make more today being a shadow of my former self than I did when I was my former self."
Dorothy Malone as Diana Barrymore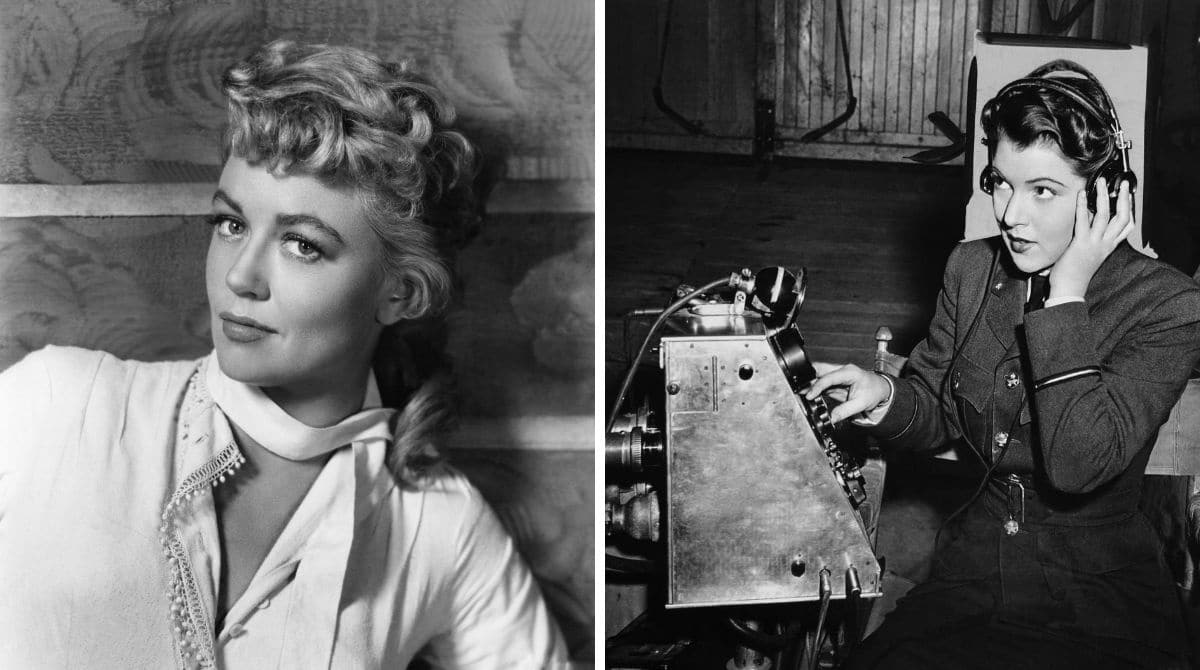 Dorothy Malone was cast alongside Errol Flynn in the 1958 movie Too Much, Too Soon in which the duo of Natalie Wood and Carroll Baker were pursued for the role. However, Malone's embodiment of the character is still being praised by fans.