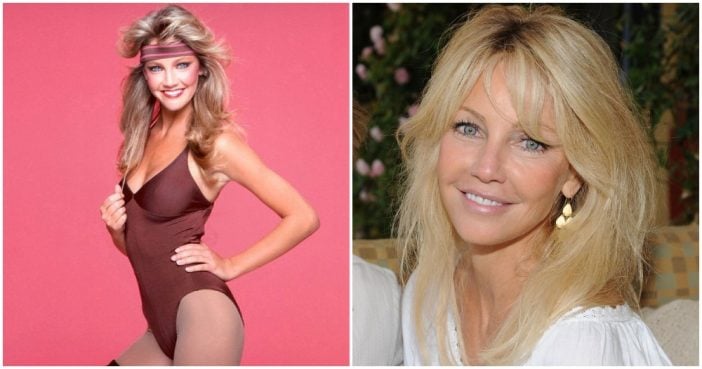 We watched their workout videos, movies, and shows. We bought their apparel and hoped and prayed that we'd look like them one day.
Fitness was a booming industry in the 1980s, and we fell in love with the faces of its stars in the process. So what are they up to now? All these years later, are the fitness icons of the 1980s still rocking great bods and helping us get into shape, or have their careers taken a turn? Scroll through to find the answers, and make sure to SHARE this with some children of the '80s.
1. Suzanne Somers
When you think of Suzanne Somers, you think of infomercials. (The Thighmaster, anyone?) She parlayed her role as an aerobics spokeswoman into a successful acting career, with lead roles on TV shows Three's Company and Step by Step.
A renaissance woman of sorts, Somers also is an accomplished businesswoman, author, and singer.
2. Arnold Schwarzenegger
The myth, the man, the LEGEND! Arnie is widely regarded as one of the greatest bodybuilders of all-time, winning the Mr. Universe title at age 20 and being named Mr. Olympia seven times.
The American dream personified, the Austrian-born Schwarzenegger went on to become one of the most famous people in the world. He became a leading man in Hollywood, starring in such blockbuster hits as The Terminator, Terminator 2, Predator, True Lies, Total Recall, Conan the Barbarian, and many, many more. President George H. W. Bush also named him the chair of the President's Council on Physical Fitness and Sports in 1990.
Adding to his remarkable legacy, Schwarzenegger served as the 38th governor of California from 2003-11.
3. Kathy Smith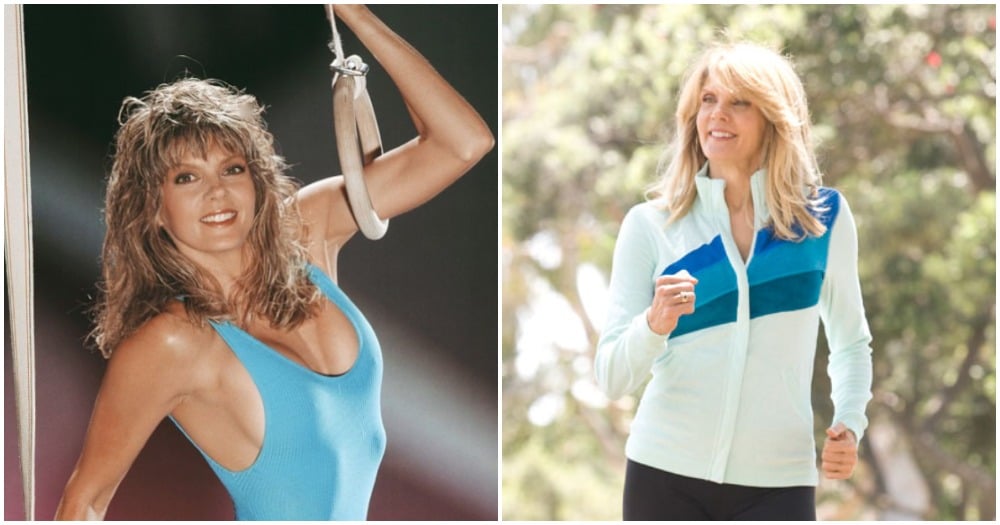 Personal trainer Kathy Smith was known in the '80s for her wildly successful workout videos. (She's reportedly sold more than 16 million copies since her videos hit the market in 1980.) Smith also teamed up with the American Diabetes Association to create Project: You! Type 2, which helps those with diabetes live their lives to the fullest.
Workout videos led to books, equipment, and apparel, and by her 30s she was a multimillionaire. In 2002, she wrote Moving Through Menopause and went on to become the spokeswoman of the International Council on Active Aging. All these years later, she remains as fit as ever.
4. Chris Evert
One of the greatest tennis players to ever pick up a racquet, Evert dominated in both the 1970s and '80s. An 18-time Grand Slam singles champion — including seven French Open crowns and six U.S. Open titles — she burst onto the scene at the tender age of 16 and quickly became a fan favorite.
Evert retired with an unthinkable 189 titles (157 in singles, 32 in doubles) and finished atop the rankings seven times. Unanimously elected into the International Tennis Hall of Fame in 1995, she served as a coach after her playing days and joined ESPN as a match analyst.
5. Lou Ferrigno
You wouldn't like him when he's angry.
(Sorry, we just had to.)
The Brooklyn-born Ferrigno, like Schwarzenegger, was an accomplished bodybuilder, winning an IFBB Mr. America title and back-to-back IFBB Mr. Universe titles. Also like Schwarzenegger, he transitioned into acting after he stopped competing.
Most famous for playing the Hulk on screen, he also had lovable parts in The King of Queens(recurring character) and I Love You, Man. These days, Ferrigno continues to act, train, and consult.
6. Jake Steinfeld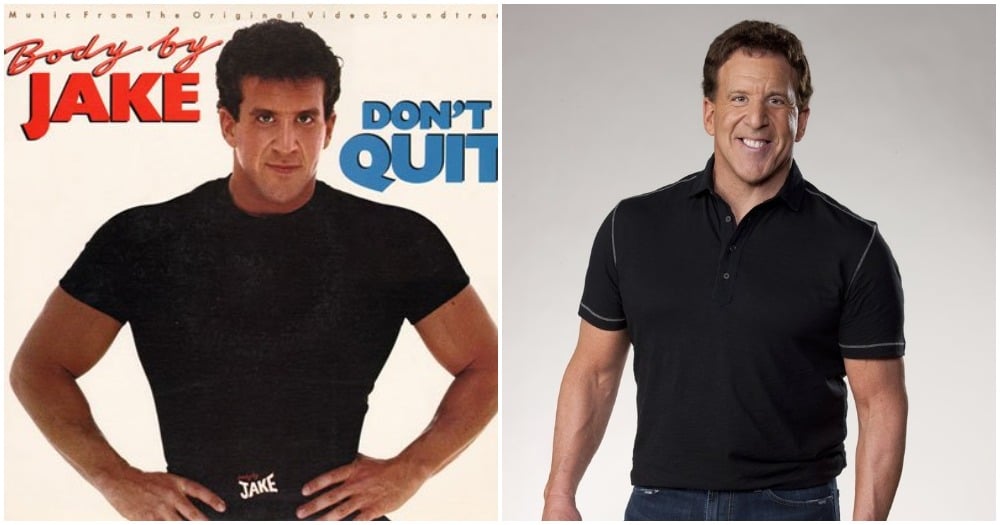 Who doesn't remember Body by Jake? That was Steinfeld's workout brand in the '80s, and it made him a household name. Steinfeld, who began as a personal trainer — his clients included Steven Spielberg and Harrison Ford — created FitTV, a 24-hour fitness network, and then showed off his business and entrepreneurial chops. He sold FitTV to News Corp and founded Major League Lacrosse in 2001. MLL is still a functioning league, and the championship trophy is, fittingly, called the Steinfeld Cup.
Steinfeld remains very much in the fitness game. He started FitOrbit, an online personal training service, and created ExerciseTV, a free on-demand network.
If you're flipping through the channels, you might catch Steinfeld out of the corner of your eye; he's appeared in numerous TV shows and movies, including Coming to America and Big Brother Jake.
7. Fabio Lanzoni
Known simply as Fabio — did you even know he had a last name? — this Italian actor/model's likeness appeared on romance novels and fitness magazines throughout the '80s. Capitalizing on his look and recognition, he wrote a book about exercise and released a fitness video.
As an actor, Lanzoni has been playing himself and making cameos since the early 1990s, as well as appearing in advertisements. He also launched a clothing line at Sam's Club in 2003 and founded Healthy Planet Vitamins five years later.
8. Denise Austin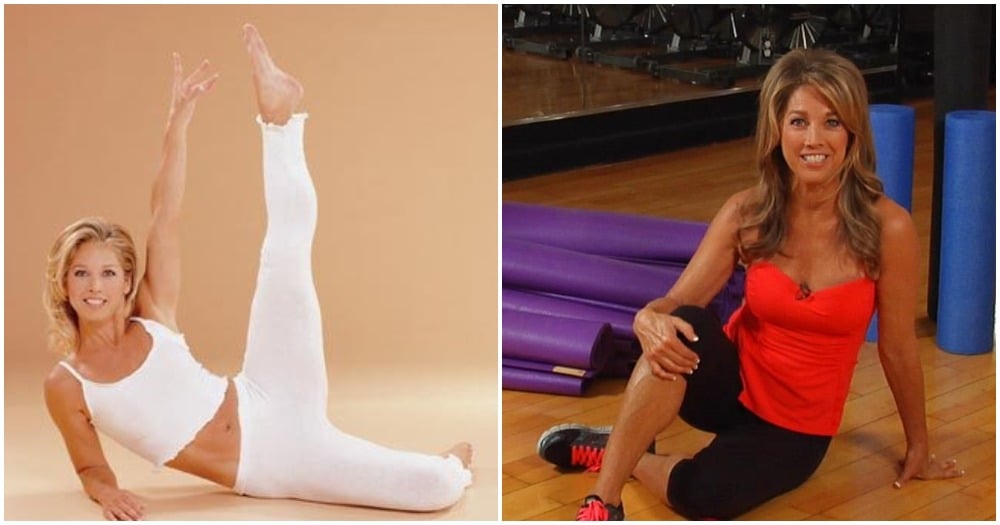 Austin was and continues to be, a woman of many talents. She has an impressive catalog of workout videos dating back to 1988, and as recently as 2014 (Yoga Booty Lift) she was still making content.
The former gymnast also received an incredible honor in  2002, when she was selected to be a member of the President's Council on Physical Fitness and Sports.
Austin is still a trainer — made abundantly clear by the "now" photo — as well as a writer and columnist.