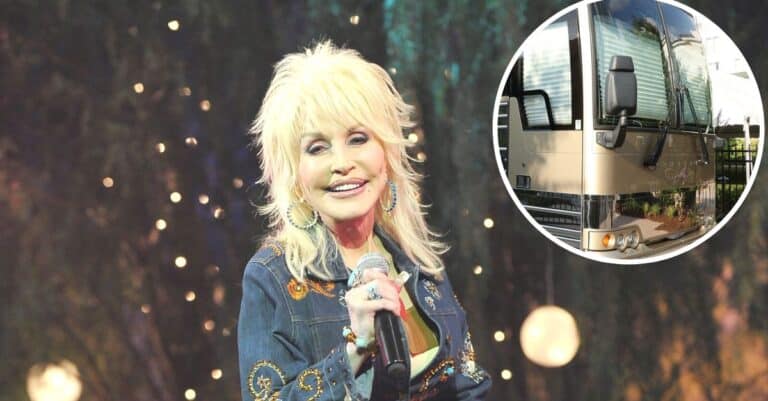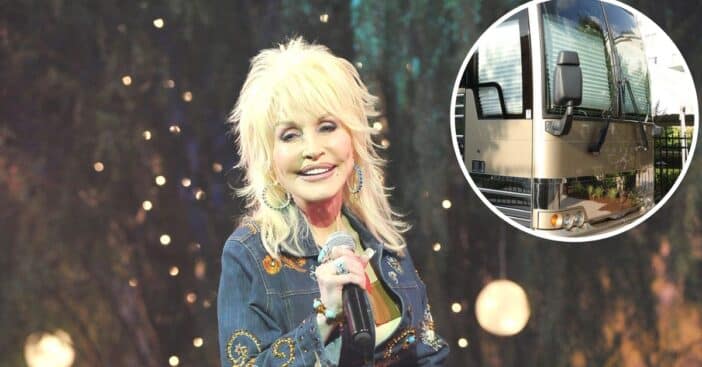 Have you ever wanted to live like Dolly Parton? Now is your chance to sleep in style like she used to. Dolly is now letting fans book a stay in her tour bus, nicknamed Suite 1986, located at Dollywood DreamMore Resort & Spa in Pigeon Forge, Tennessee.
Dolly said that she isn't touring much these days and decided to rent it out because it was just sitting around. The bus was fully customized by Dolly and her sister. So this means, it is nothing like a regular tour bus.
Fans can now stay in Dolly Parton's tour bus
The 45-foot bus boasts a full-size refrigerator, bathtub, hand-painted murals on the walls and ceiling, and a wig cabinet. Dolly took three bunk bends out to create a special, larger closet for all of her outfits, shoes, and jewelry. Many are still on display on the bus.
Dolly famously wrote "9 to 5: The Musical" and "Backwoods Barbie" while riding on the tour bus. She once said, "I have homes all over the United States, but my favorite place is the bus because that way I can just feel those wheels rolling; I'm a true gypsy at heart."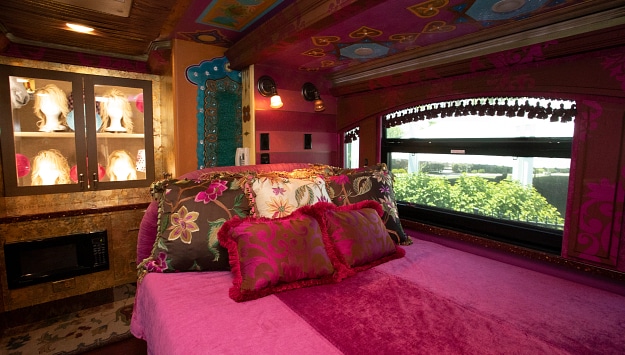 Fans can stay on the tour bus for $10,000 for a two-night stay. The bus sleeps two and the reservation includes a DreamMore Resort guest room to accommodate up to four additional guests. Guests will also receive special meals, a concierge service, and exclusive gifts. A portion of the profits will be donated to the Dollywood Foundation and Dolly Parton's Imagination Library.
Would you like to stay for a few nights on Dolly's tour bus? Make a reservation here.