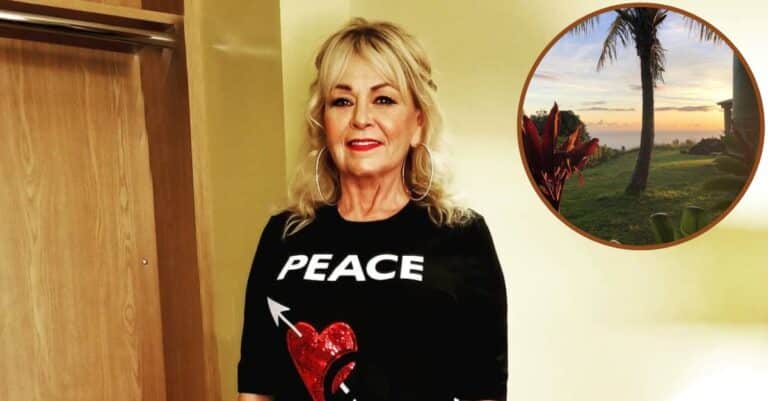 UPDATED 7/10/2023
The former Roseanne TV star, Roseanne Barr, has been away from show business, living in Hawaii with her longtime partner Johnny Argent. She purchased her beautiful 46-acre home in the town of Honokaa on the Big Island in 2007, where she has been living since 2009. According to Virtual Globe Trotting, Roseanne bought the 2,212-square-foot residence for $1.78 million at the time.
The property has three bedrooms, three and a half bathrooms, and a picturesque view of the landscape. The actress expresses how happy her choice to move to Hawaii has made her and gives us a sneak peek into that with Instagram photos. "Gorgeous day!! Enjoy this pic!" she captioned an Instagram photo posted last April, with a stunning look at her large property while looking at the sunset.
More On Roseanne's House
View this post on Instagram
"A bouquet of flowers for you," she captioned her snap, giving a view of her garden on the property. She also shared a clip of her partner, Johnny, playing the piano in their living room with beautifully painted green walls. A fun fact about the Emmy-winning celebrity's house is that it used to be a museum before she owned it, as she shared on her YouTube channel. "I think it's time for me to start telling the story of this museum. I bought and refurbished it, and I think I'm going to be taking pictures of it so people can see it," she said.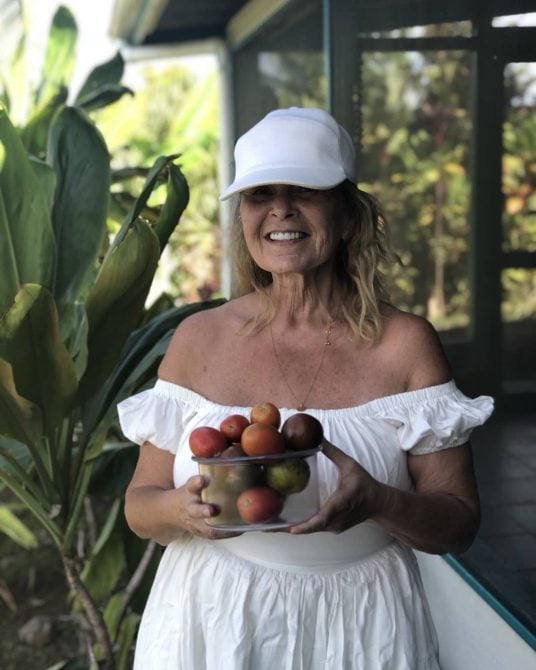 She loves to share parts of her museum turned home, from the front patio area, with lush, healthy plants and a bench to the kitchen, a few trots away from the living room. Her living room with green walls has a red floral rug, a homey couch, and other furniture; then the patio in the backyard is quite similar to the front's, with flowers and furniture, too. The 70-year-old comedian also has a garden in which she tends and grows lush flowers. Last year, she shared a new 'sitting area' created in the backyard.
Roseanne's California And Los Angeles Property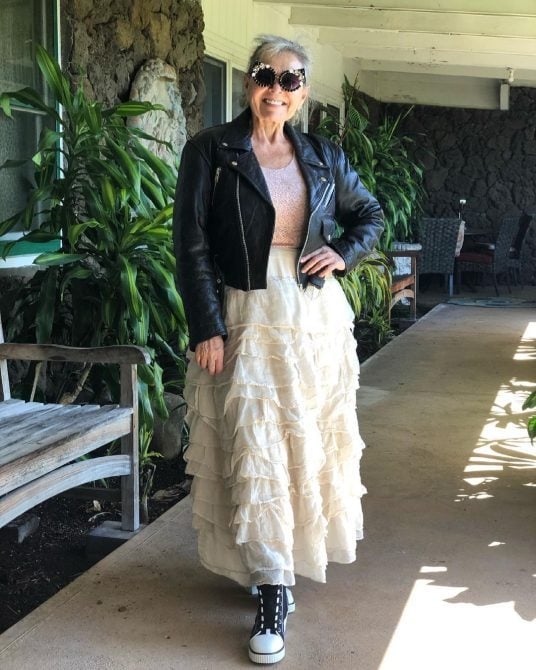 Roseanne also owns a "Mediterranean luxury home" with four bedrooms and four bathrooms in El Segundo, California. However, according to Daily Mail, she put the 7,026-square-foot house up for sale at $3.5 million in September 2021. She also owns another home in Los Angeles; the beautiful mansion has a foyer with a large diamond chandelier, wrought iron balconies, a curved staircase leading up to the second floor, a chef's kitchen, and a private overlook of the city.
The Emmy and Golden Globe award-winning actress started her career in 1980 as a stand-up comedian and has an enviable real estate portfolio. She is not afraid to make real estate moves. She has been spending the most time in her Hawaii property since 2018, when ABC canceled her TV show, Roseanne in response to a racist tweet about Barack Obama's senior adviser and aide, Valerie Jarrett. Although she later apologized, the show remained canceled before going on to become The Conners, featuring the previous cast minus Barr.
FAQs
Which Hawaiian island does Roseanne Barr live on?
Roseanne Barr moved to Hawaii full-time to the 47-acre farm she purchased back in 2007 for $1.78 million following the scandal that got her kicked off her own show. The Hawaiian island is called the island of Honokaa.
Where did Roseanne live?
Roseanne's character, Roseanne, lived at 714 Delaware Street in the fictional area of Lanford, in Kane County, Illinois. Lanford is based on Elgin, Illinois, which is an actual real-life town of about 100,000 people.
How much is Roseanne worth?
Roseanne Barr's net worth is $80 million as of 2023. This is despite all the controversies she's been through.