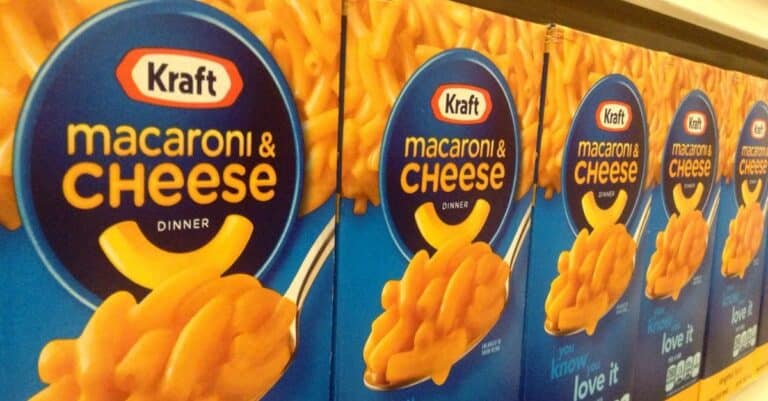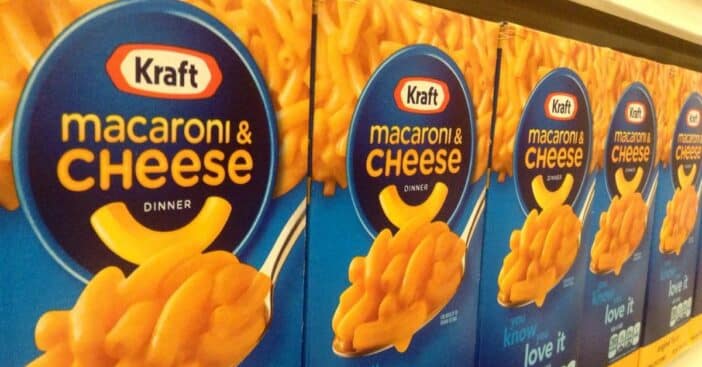 Sometimes, a consumer might go looking for their usual groceries, only for it to appear like the items are not there. They are present – but they look different. Fans of the reliable comfort food of macaroni & cheese sold by Kraft will be seeing a new box and name containing the product soon, as the brand announces it is changing both.
Specifically, it's getting a new logo, font style and color, and different color patterns. Much of the design is streamlined and the graphics present have been trimmed down, simplifying what is across the front of the box. That simplification has extended to the product name as well.
Kraft is redesigning the face of its Macaroni & Cheese box
Kraft Macaroni and Cheese changing its name, logo for 1st time in 85 years. https://t.co/bTd2qRDjg0 pic.twitter.com/F5KN08Akzn

— KATV News (@KATVNews) June 22, 2022
The Kraft Heinz Company issued a statement on June 22 announcing several changes to the boxes for its macaroni & cheese products. Consumers likely grew up very familiar with the ceiling of cheesy pasta at the top, a happy slogan, and some product information. The new design abandons the image of macaroni & cheese at the top; in fact, the box is mostly blue now, with the usual yellow bar now a wave of warm color at the bottom. The spoon stands out even more under a smiling noodle that now has a single drip of cheese coming from it. The product name itself has also been condensed, going from macaroni & cheese to simply mac & cheese.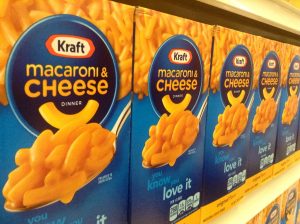 "There is a familiar, craveable, positive comfort to Kraft Mac & Cheese that makes it so special and iconic to millions of people across the world and our new look is a reflection of what our brand means to our consumers," said Kraft Mac & Cheese brand manager Victoria Lee. The statement from Kraft further explains, "The change from 'macaroni and cheese' to 'mac & cheese,' is meant to reflect the way fans organically talk about the brand." Changing the color scheme to "just a single-color hue of blue and amplifies the brand's most recognizable asset — the noodle smile, now even more delicious and dripping with creamy, cheesy goodness."
A cheesy history of food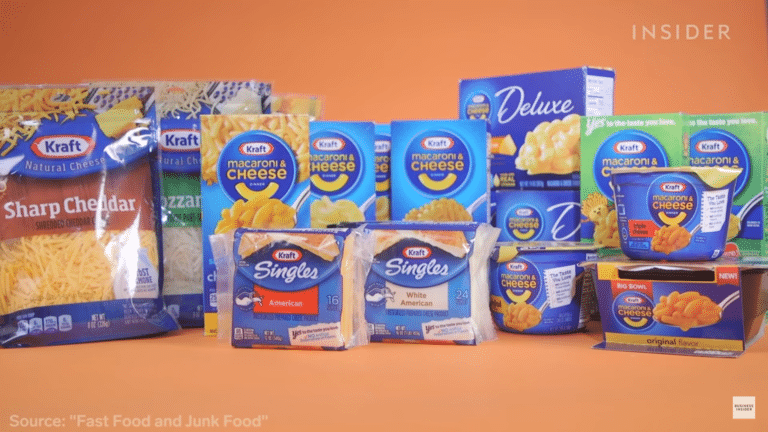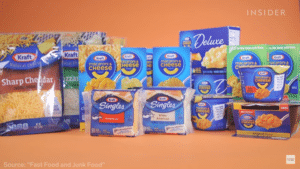 As a whole, the Kraft Heinz Company empire covers over 20 brands of foods, including Philadelphia Cream Cheese and meat and cold cut giant Oscar Mayer. Kraft Foods by itself was spawned from Kraft Foods Inc., which comes with its own sprawling, multi-national history of food, beverage, and confectionary production. As the Kraft Heinz statement notes, the macaroni & cheese product alone sees "over a million boxes sold every day."
Kraft Mac & Cheese tells you they know a spot and then takes you here. pic.twitter.com/aCRQHdbrlA

— Kraft Macaroni & Cheese (@kraftmacncheese) July 29, 2020
A company with such a vast spread of products is, with this redesign, looking at the individual reasons for choosing this cheesy food to satisfy hunger. "We know that people aren't turning to comfort food as a guilty pleasure, they are positively embracing comfort," says Lee, "saying yes to feeling good, saying yes to caring for themselves." With this in mind, the company hopes the new design reflects this simple approach to tasty foods.
What do you think of the new look for Kraft macaroni & cheese?