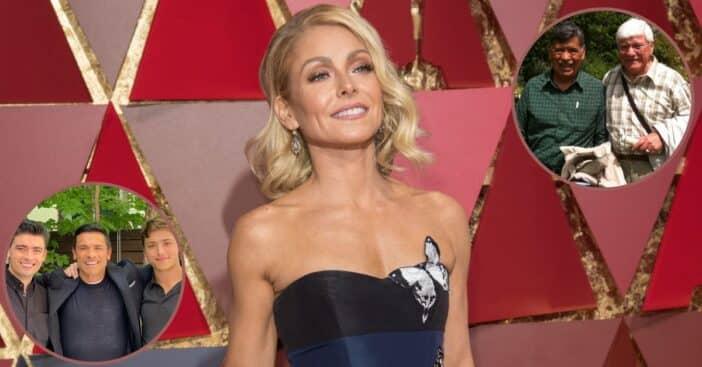 Father's Day is a time to celebrate awesome dads, and Kelly Ripa does not miss a chance to show her husband, Mark Consuelos, just how much she appreciates him. The actress took to Instagram to pay a Father's Day tribute, not just to her husband but to his dad and hers as well.
"I'm so lucky," the Live! show host gushed in her Father's Day post to her husband, her father Joe, and father-in-law Tony. The post consisted of four slides; a snapshot of her husband, Consuelos, and their two sons, a photo of her dad with her father-in-law, another hearty picture of her husband and dad all smiles, and lastly, Consuelos in her father-in-law's hands as a baby.
Father's Day Special
View this post on Instagram
The happy couple got married in 1996 and have been together for 26 years since then. The proud parents often talk about their kids, Michael, Lola, and Joaquin. Her daughter Lola turned 21 on Father's Day. "So my daughter was born on Father's Day, so you have to take a picture of baby Mark Consuelos holding Baby Lola," Kelly shared while going through photos of Lola on her Instagram stories. She went further to remind her fans and followers that she had called into Live! just after giving birth to Lola. "She was born at 6:30 a.m., but I called into the show, and Gelman had scheduled it."
"He was like, 'Try to get out of the operating room by 9:15", she recounted. "I was like, 'Guys, I have to be on the air.' Talk about content- you think you making eggs is impressive. I was like, 'If we could speed this c-section along!'" During the Thursday show, the Marvin's Room actress shared Lola's birthday plan for her sweet 21st. "It is Lola Consuelos' 21st birthday," she told the audience.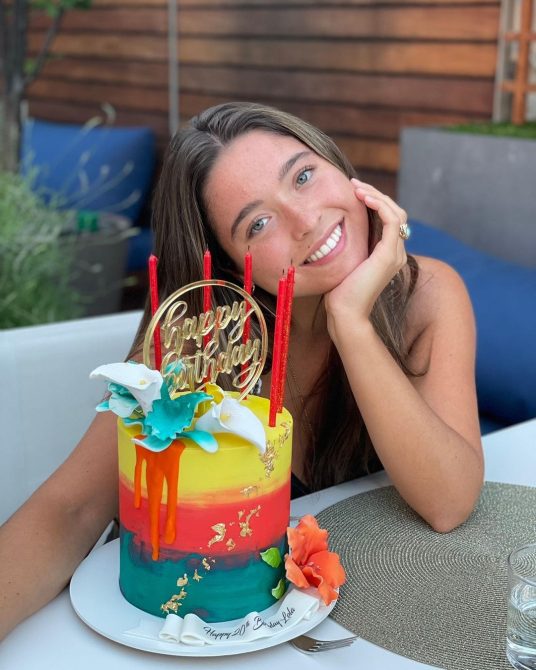 "We are waiting for her to get back- she's in Europe right now. Yes, poor Lola. She's actually finding an apartment for her study abroad," she added. "She actually had a trip planned. The overseas vacation is serving as Lola's last hurrah. After that, she's off the family nipple, so to speak." Her husband Mark also made a post of throwbacks to celebrate their daughter's 21st birthday. "Happy 21st bday @theyoungestyung … we are so proud of you!! Love you so much, lolly!!!," he wrote.
Family Reboot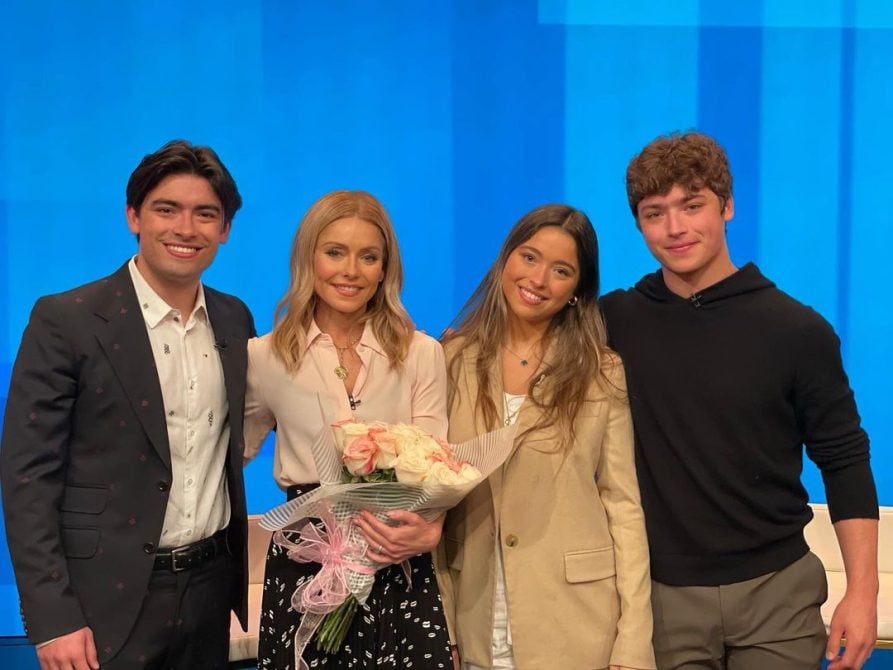 The couple's new show, Family Reboot, debuted on Disney+ recently. The first episode was titled "The Family That Lassos Together, Stays Together." The titles for each episode are nearly the same, except that the word lassos is replaced with other fun activities like cooking, dancing, singing, etc.
Kelly and Consuelos produced this show alongside Albert Bianchini of Milojo Productions to help families prioritize and spend time together. The six-part series, which the power couple executive produced, features families that slow down on their busy schedules to bond with each other on a weeklong trip. While on the trip, they do fun activities together like games, fun, and conversations. In this show, each family has a reboot guide.