Amidst a slew of films and documentaries detailing the lives of pop culture icons throughout the years, one project never got its feet off the ground: a biopic about the career of Dean Martin. It would have been fronted by Martin Scorsese, who reportedly planned on recruiting Tom Hanks as the lead role.
Roughly 25 years ago, this project quietly faded into the background, but not before some definitive plans were made. Tom Hanks revealed the unique angle the biopic would have taken, focusing on Martin's time with the Rat Pack and Jerry Lewis. Learn more about what could have been here.
Tom Hanks says the abandoned Dean Martin biopic would have flipped the script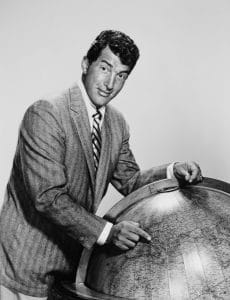 When someone wanted to swiftly mention a whole list of eminent entertainers from the '40s to the '60s, they could succinctly refer to the Rat Pack. Its membership evolved over the years to eventually include Dean Martin, Frank Sinatra, Sammy Davis Jr., Peter Lawford, and Joey Bishop. Like any close-knit group, there were occasions of strain, and for the Rat Pack, the blame sometimes fell on Martin. For example, his behavior during the group's reunion tour has been called halfhearted, even indifferent, culminating in Martin throwing a lit cigarette into the audience after fumbling his lines, then leaving before the tour was over, citing kidney problems that might not have actually flared up.
When asked about Martin's characterization, Hanks countered, "I didn't see Dean Martin as being the cynical presence in the Rat Pack. I think he's the only one who got it." He added, "Dean Martin was not into any of the show-business razzle-dazzle except for the way it gave him a degree of ease and enjoyment that he wanted because he grew up so hardscrabble. He said, 'Pally, there's got to be an easier way,' and he discovered what that way was."
It's all about perspective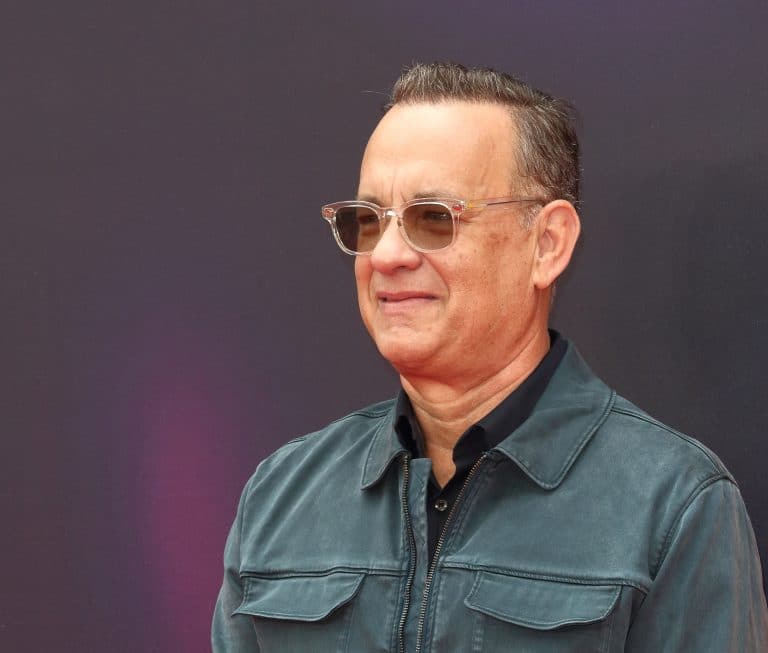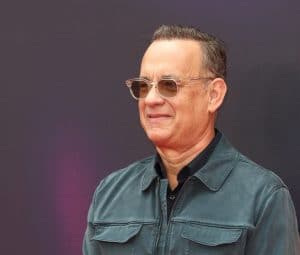 "He was not a boozer," Hanks went on. "When he's out there with the Rat Pack, it's apple juice in his glass. He would pretend not to know his lines. 'I'd like to have a response to that joke, but I have to wait for Mr. Cue-Card Man to do his job.' This was all fake! What is that other than an expertise beyond belief?"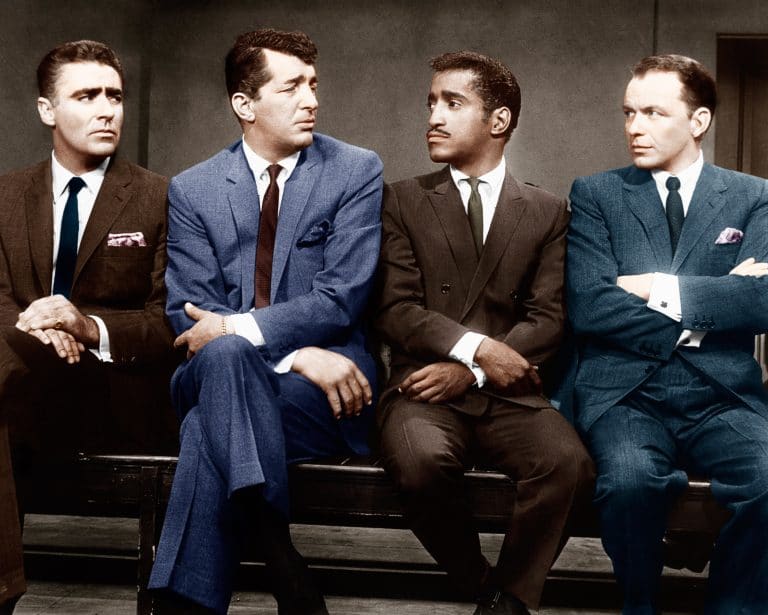 For Hanks, this resonated. "That's why I wanted to do it. I felt like I understood that guy to a T," he explained. He was also captivated by the story of Martin and Lewis when they were older. "Jerry was in some restaurant and Dean came in — did not say hello. Just took his seat," Hanks recounted. "Jerry said, 'I have to go talk to Dean.' Understand, the night they broke up at the Copacabana, Jerry said to Dean, 'What we had all this time was love.' Dean said, 'You know what you were to me? A big fat [expletive] dollar sign.' But at the end, they're old, they're infirm, and they just sat and held hands at some restaurant, weeping. Forgive me if I'm telling you too much about the movie we never made." This biopic centered around Dean Martin might not have come into existence, but entertainment buffs would have likely been in for a treat. Should they try and bring this concept back?