Warner Bros. Pictures has offered up yet another sneak peek of the new Elvis biopic. The short featurette shows clips from the film and talks about the long journey actor Austin Butler took to really embody Elvis Presley for the movie.
Austin shared that it was a three-year process to prepare for the role. He admitted that he read every book about Elvis, watched every clip, and got every photo he could get his hands on. He worked with vocal coaches so he could sound exactly like Elvis in the movie, whether he was talking or singing.
Austin Butler says it was a three-year process to become Elvis Presley for the new biopic
In the featurette, you can see just how much dedication Austin had when preparing to play Elvis and how important the role was to him. It shows sneak peeks of the film, including many different outfits that he wore.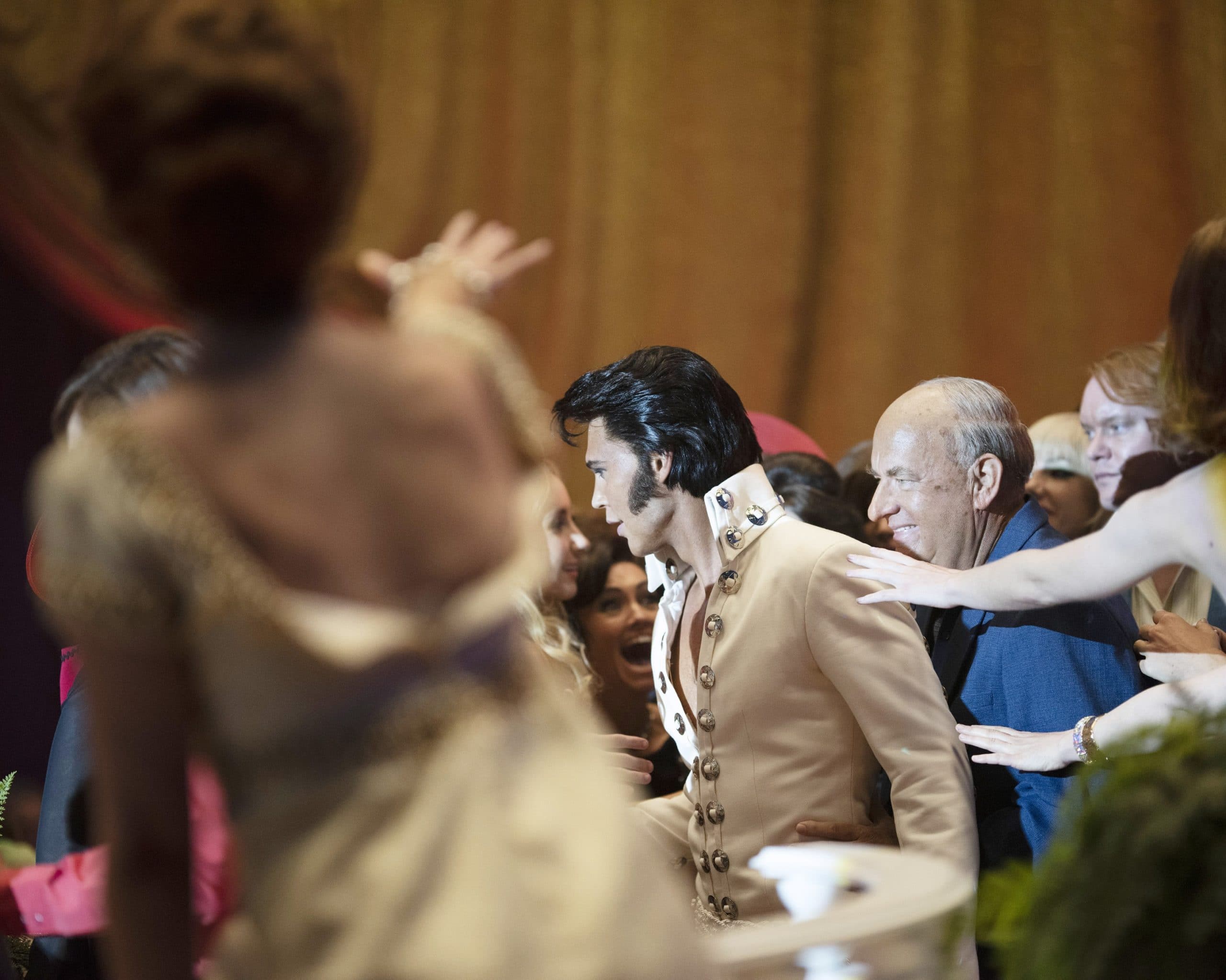 Tom Hanks and director Baz Luhrmann also appear in the featurette, praising Austin for his work in the film. The biopic focuses on the dynamic between Elvis and his longtime manager Colonel Tom Parker.
Also featured in the film are Olivia DeJonge as Priscilla Presley, Helen Thomson as Elvis's mother, Gladys, Richard Roxburgh as Elvis's father, Vernon, Luke Bracey as Jerry Schilling, Natasha Bassett as Dixie Locke, David Wenham as Hank Snow, Kelvin Harrison Jr. as B.B. King, Xavier Samuel as Scotty Moore, and Oscar nominee Kodi Smit-McPhee as Jimmie Rodgers Snow. Watch the featurette below and get ready for the film which premieres on June 24: