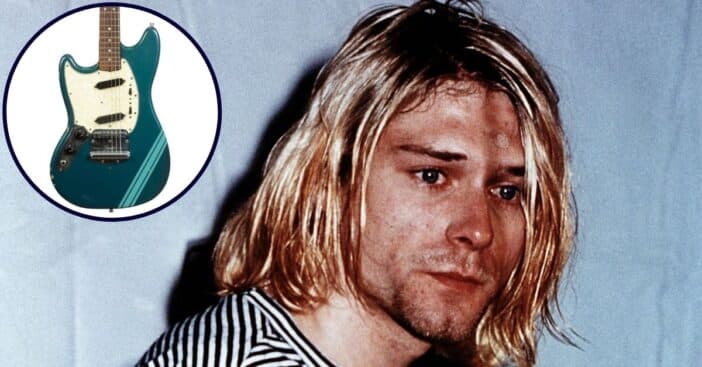 The late Kurt Cobain's 1969 Fender Mustang Lake Blue Finish electric guitar was sold for almost $5 million at Julien's Auctions on Sunday. Used in Nirvana's Smells Like Teen Spirit video, the guitar was initially estimated to sell for between $600,000 and $800,000. The auction attracted collectors from all over the world who bid online. It was eventually sold to the Jim Irsay Collection of Indianapolis.
The instrument is one of Cobain's go-to guitars. He talked about his love for the 1969 Fender Mustang in an interview with Guitar World: "I'm left-handed, and it's not very easy to find reasonably priced high-quality left-handed guitars. But out of all the guitars in the whole world, the Fender Mustang is my favorite. I've only owned two of them."
Kurt Cobain used the guitar in many of his iconic live performances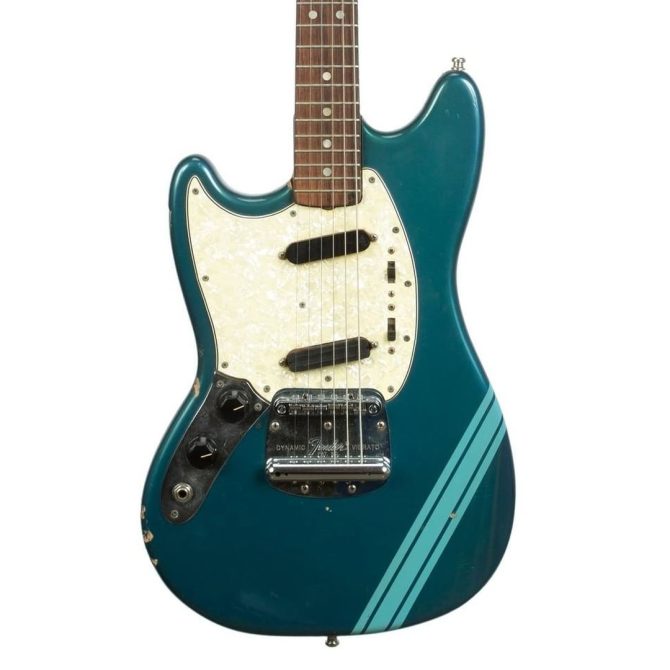 He played the guitar while recording Nevermind and In Utero. Additionally, he's used it in several of his notable live performances; the guitar was also displayed at Seattle's Experience Music Project, now named MoPOP (Museum of Pop Culture). It was photographed and selected for the well-known "Guitar Collection."
Kurt Cobain's family will donate part of the proceeds from the guitar sale and other items supporting Mental Health Awareness Month, supporting Kicking The Stigma — the Irsays' initiative to raise awareness about mental health illnesses and remove the stigma usually associated with them.
The proceeds of the sale will go to a mental health awareness initiative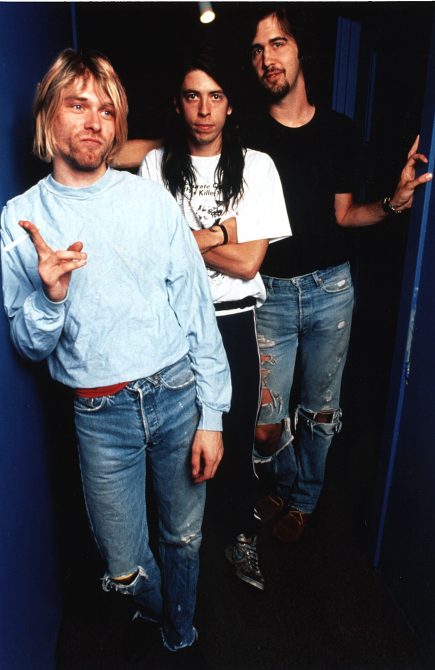 Darren Julien, president and chief executive officer of Julien's Auctions, mentioned that the proceeds would bring much-needed attention to mental health awareness.
"To have this legendary guitar, one of the most culturally significant and historically important guitars of Kurt Cobain and in all of rock music history, return to my home state of Indiana to be part of Jim Irsay's renowned memorabilia collection is a great honor and personal highlight of my life. This once-in-a-lifetime auction has been one of the greatest privileges in my professional career, and I'm duly pleased that the proceeds will also bring much-needed attention to mental health awareness."
The guitar was not the only property of Cobain that was sold
View this post on Instagram
This is not the first time Julien's Auctions will make incredible sales. In 2020, they sold Cobain's MTV Unplugged 1959 Martin D-18E acoustic-electric guitar for $6 million. This makes it the world's most expensive guitar ever sold at auction.
Some of the other Cobain items which were sold included Cobain's 1965 "Baby Blue" Dodge Dart 170 4-door sedan — which came from his sister, Kim Cobain. She has owned the car for the last 28 years, and it is the only known surviving vehicle that was owned and driven by Kurt Cobain. It sold for approximately $375,000.
Cobain's cardigan, which he wore on MTV Unplugged in New York, sold for $334,000. His Fender Mustang guitar, which he used in the In Utero tour, sold for $340,000, while a self-portrait caricature of himself playing the guitar sold for $281,000. The drawing was signed "Kurdt Kobain Rock Star."
Cobain committed suicide on April 5, 1994. He was only 27.