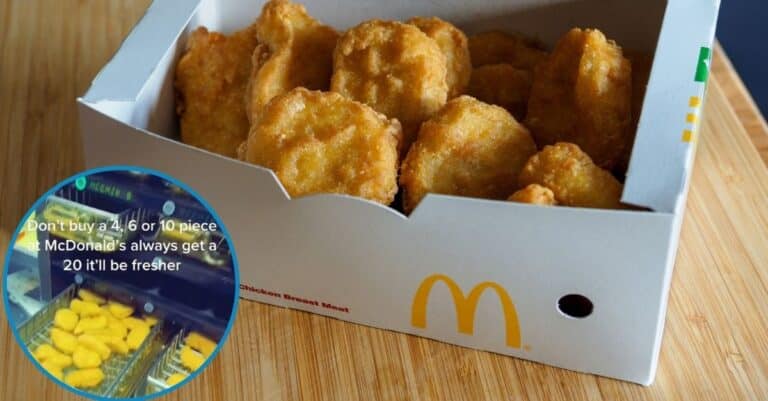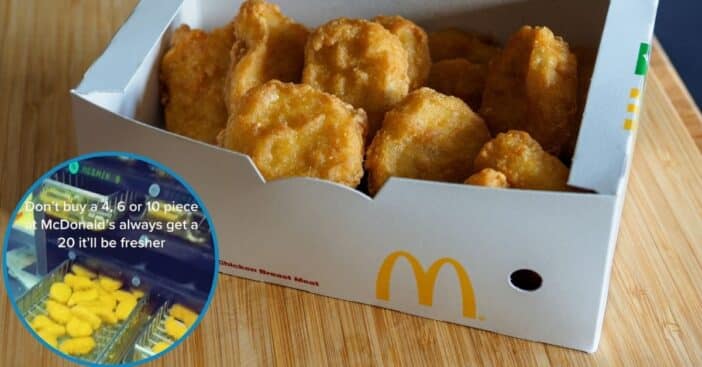 A man presumed to be McDonald's employee has shown the general public how to get the newly made chicken nuggets when ordering from McDonald's. This is one of the many problems encountered by customers daily. Using his TikTok account @nicaraguanjesu, the faceless worker displayed footage of the heat boxes used in the kitchen of a McDonald's restaurant which was full of nuggets.
He selected the box at the bottom to show that there were more than 20 nuggets in it, as he typed onscreen his singular advice. "Don't buy a 4, 6, or 10 pieces at McDonald's, always get a 20, it'll be fresher."
The "20 nuggets" advice seems to come in handy
In the space of a week, the video containing the advice has gathered over four hundred thousand views and fourteen thousand likes. Some viewers agreed with the advice. "That's true tho," said a user who seemed to have had a similar experience as a customer.
The McDonald's worker did not reveal the reason why a box containing 20 chicken nuggets would be seemingly fresher than others. It seems though that a viable explanation for this is that since fewer people order for 20 pieces, there is virtually no way that they would have smaller orders filled up with fresh nuggets. However, in the case of a 20 pieces order, fresh chicken nuggets would have to be made to satisfy the order since the available nuggets would not be sufficient enough to fill up a 20-piece box.
However, not everyone bought the idea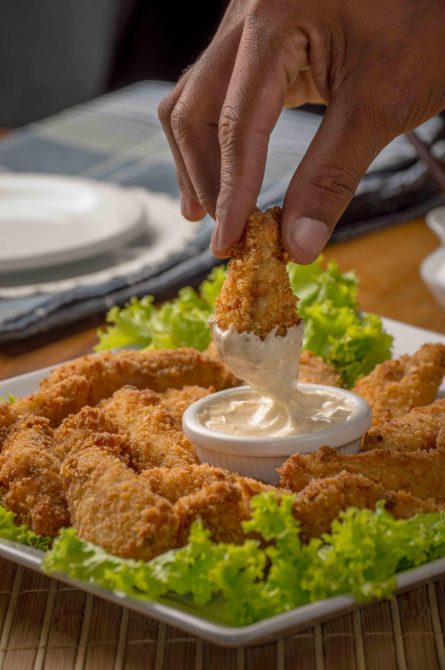 Even though the employee claimed that this is the best way to ensure that people get fresh nuggets most of the time, not everybody bought the idea. A TikTok user wrote "Wrong. it's never fresher when ordering the 20 pieces. We order them all the time and you can tell they've been sitting for a while."
"Nah I got the stalest box of 20-piece nuggets once before," another TikToker countered.
The man however made it explicit that even though the advice is quite trustworthy, using it does not guarantee that they will always get fresh nuggets. A general rule was posited that if you have a craving for fresh food then a fast-food restaurant might not be the best place to get it. "I'm not buying McDonald's for the 'freshness,"' another user commented.
Workers at McDonald's are becoming popular anonymous TikTokers. They share secrets and tips gotten directly from the restaurant.
Freshness is one issue these workers talk on regularly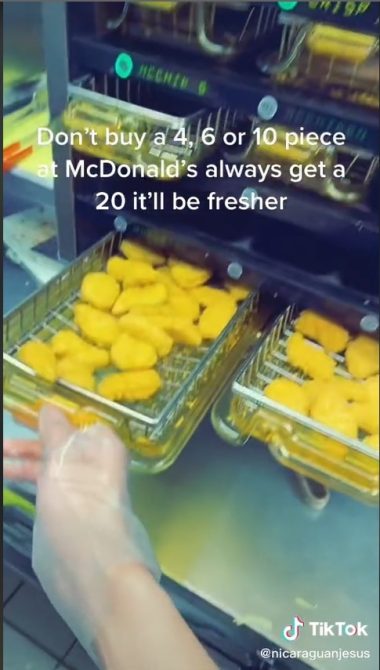 Last year, a staff of the same company divulged what he does precisely when there are orders from customers for fresh chicken nuggets and they were not pleased with their purchase.
The staff claimed that he would just put the earlier cooked nuggets into the fryer to refry so as to give them a crispy and fresh feeling. " Good as fresh ones," he posted.