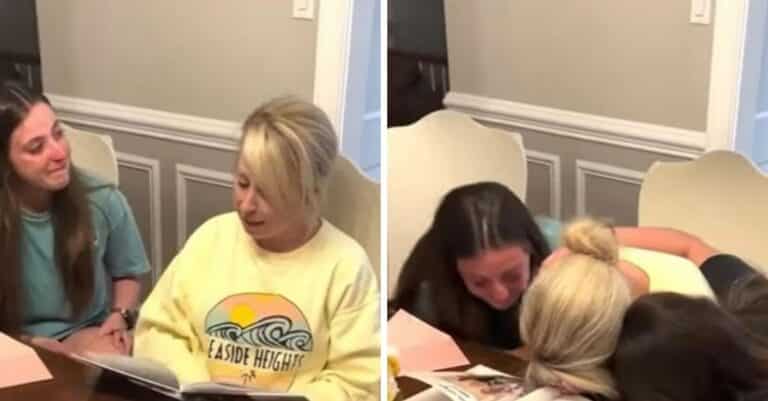 Mother's Day is a day set apart to collectively celebrate motherhood and mothers. Many people express their love and appreciation in different sweet ways, including 20-year-old identical twins Julianna and Gabriella Ruvolo, who gave their stepmom, Becky Ruvolo a thoughtful surprise. The twins surprised their stepmom with an adoption request.
The lucky stepmom had been their stepmother for twelve years, and judging from the moment caught on camera, she has been a good parent to the twins.
A Mother's Day Proposal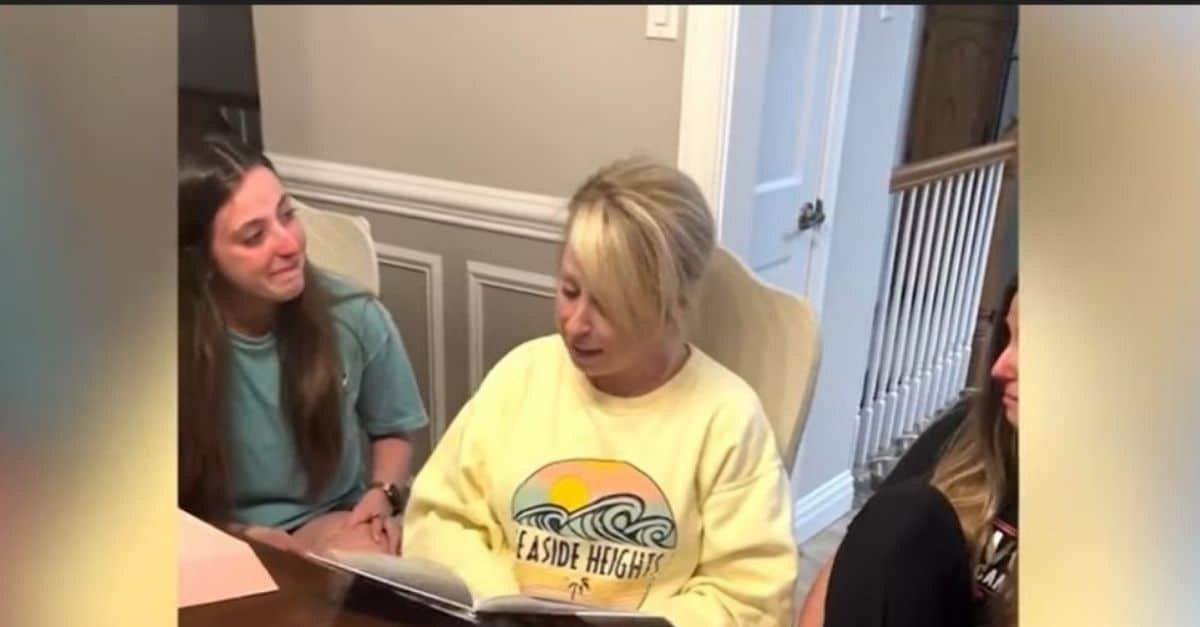 The moment the twins presented their "gift" the whole reaction was caught in a clip that would make anyone who watches melt with joy. Julianna and Gabriella gifted their stepmom a photo album, showing how they have grown as a family over the years. Becky can be seen gladly reading from the album: "You are family, you are home, you are the true definition of what a mother is … With that being said, we have one thing to ask you," she reads.
The big "ask" sent Becky into heartfelt tears of joy. The twins had asked that she legally adopt them and be their mother. Without even reading the question out loud, she answered the twins eagerly, "Really?" she asks and collapsed into their hands, sobbing. The emotional clip showed her soon-to-be adopted daughters joining in Becky's moment and each wiping their faces and sobbing together.
The stepmom thought they would never ask
Newsflare shared more of the moment, showing Becky reading further from the message the twins had for her in the album.
"Happy Mother's Day, Mom," the note read. "There aren't enough words in the world to thank you for what you've done for us. For the past 12 years, you taught us the true meaning of unconditional love and shown us what a mother's love should be. More than that, you've become our best friend, someone we can depend on, and someone we can look up to and strive to be like as we grow."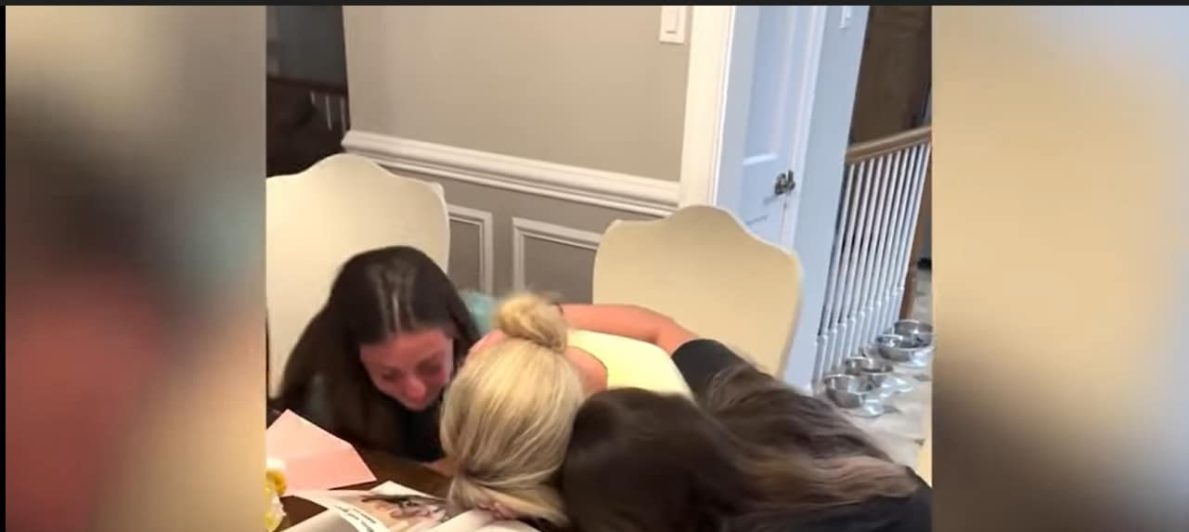 Becky admits that she had wanted to do what they requested for so long that she thought they'd never ask! The twins also responded in the affirmative, that they have had the same thought for a long time too. With an assurance that Becky would not object, Julianna and Gabriella had planned well ahead, having the necessary paperwork available and organized into folders. After Becky said yes, they presented the paperwork to her, and with no hesitation, she said "Get me a pen!"
12 years later, she becomes the identical twins' legal mother
It had been 12 years since the twin's dad, Pete Ruvolo, introduced Becky to them as his girlfriend at the time. The twins were eight years old when they knew Becky and they were excited to meet her. She got married to their father in 2013 and made the twins big sisters to two boys, Carmine and Salvatore. The happy family of six reside in Middle town New Jersey, with their two dogs, Sonny and Phoebe.
Becky could barely contain her joy as she described their request as "the best gift." There could not have been a better time to give Becky such a memorable surprise.