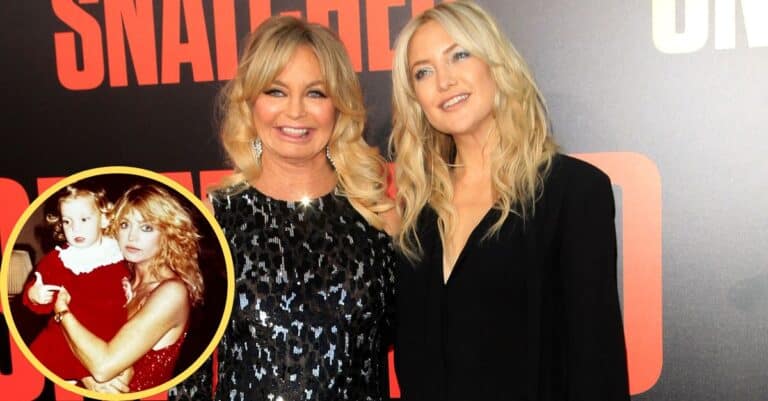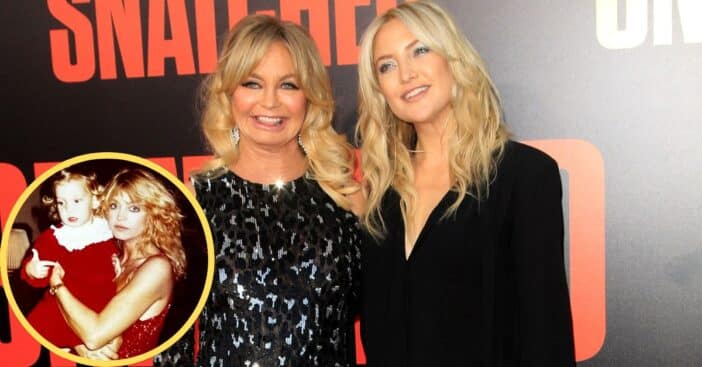 Kate Hudson celebrated Mother's Day with a tender throwback photo with mother Goldie Hawn. Not only did it offer a touching message to the mother of three but gave fans a look at the blended family's life from years ago – and an adorable picture of Hudson, now 43, when she was much younger.
Hawn, 76, is not just a mother but a grandmother as well, with each of her children having kids of their own. She enjoyed time with granddaughters Rio and Rani over the last few days with some slime that supported a very good cause.
Kate Hudson celebrates her mother and her "everything" Goldie Hawn
View this post on Instagram
On Mother's Day, Hudson shared a throwback photo of herself and Hawn from years ago. In it, both are wearing red dresses under wavy golden hair. Hawn has a form-fitting red sequins dress on while she holds a young Hudson, who has a thick, formal red dress with a white collar on. She's also equipped with Mary Janes over frilly white socks.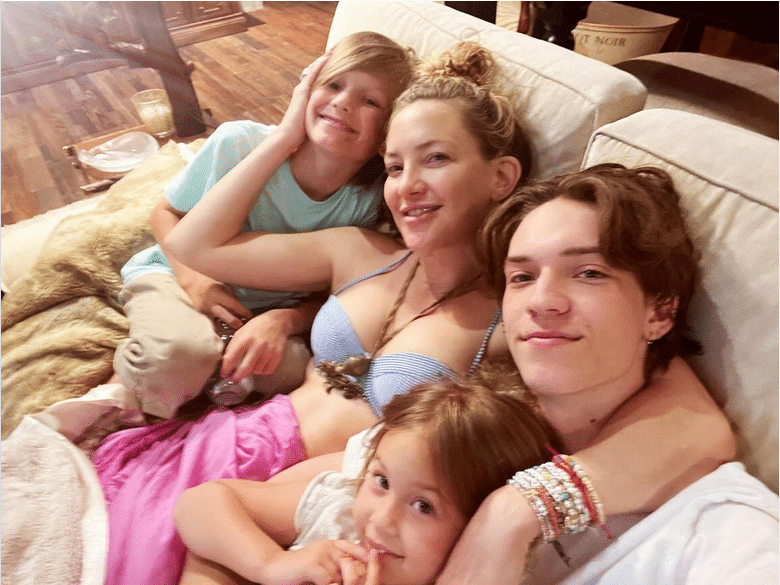 Hudson captioned the post, "My everything," and added, "Happy Mama's Day @goldiehawn." The post has received abundant praise, with Hudson's followers echoing her touching message, including first cousin Sarah Hudson, a singer-songwriter whose godmother is none other than Hawn. She wrote, "Happy mommas day auntie godmother Goldie." Hudson, herself a mother of three, enjoyed Mother's Day with her own children as well, and shared an adorable photo celebrating, "My brood, my hearts, my crazies," as well as offering a prayer to all mothers, present and passed, on the holiday "as they protect us, continue to send love to us and shower us with wisdom."
Hawn is enjoying time with family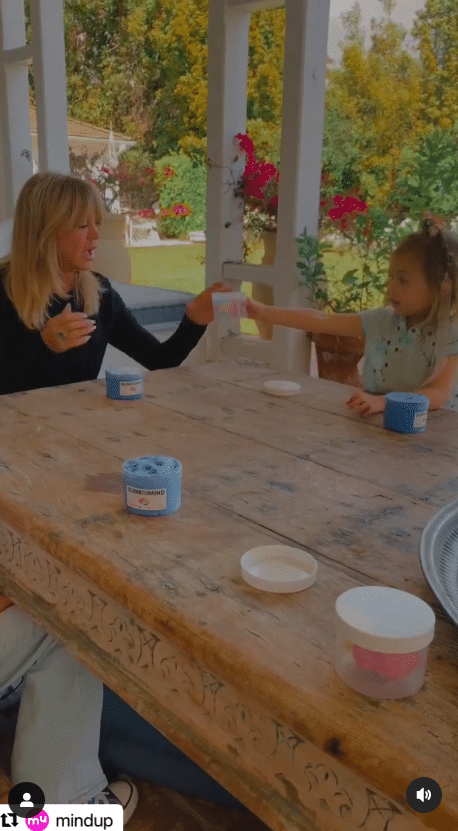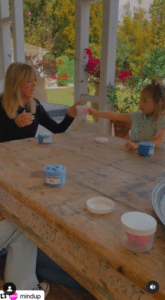 Just three days ago, Hawn shared a post of her own with her family, this one a video of herself and her granddaughters playing with some slime. This was part of a partnership with MindUp, Hawn's nonprofit that "helps children and adults develop the mental fitness necessary to thrive." Half of the profits for the new "Slime for your Mind" creation go to MindUp just in time for Mental Health Awareness Month, as part of a cause Hawn has supported since the 2003 creation of the Hawn Foundation.
On top of this, Hawn is celebrating almost four decades with Russell, having gotten together in 1983. When it comes to managing a blended family, Hawn and partner Kurt Russell wrote the book, with Hudson considering Russell her father figure time and again. The two famously did not marry but have made it work over the years, bringing their chemistry from Overboard into their personal lives and reliving it in The Christmas Chronicles 2. Their way of doing relationships has become the gold standard for some other famous couples out there, just as Hawn has been named the gold standard by Hudson this Mother's Day.