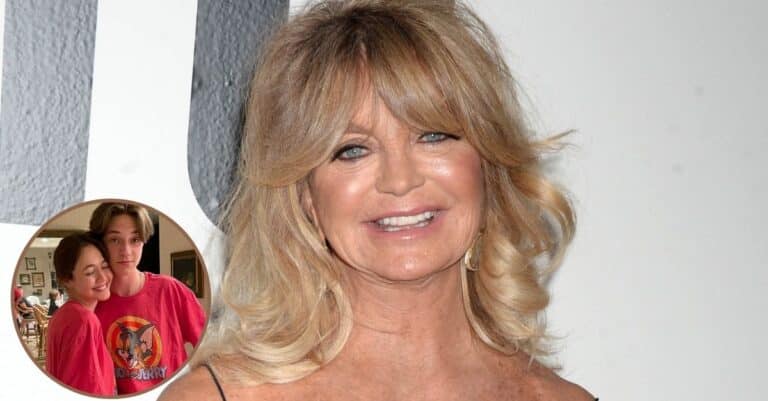 Ryder Robinson, Kate Hudson's son, and his 19-year-old actress girlfriend, Iris Apatow have a beautiful relationship which Iris describes as different from her past dating experiences.
On valentine's day, the lovebirds made their relationship public. "My whole family loves him… And my sister loves him. She's the first person to be like, 'He's the best." Iris revealed her sister's approval of their relationship.
Young Love
View this post on Instagram
The young couple has known each other before getting together. They both attended the same school in Santa Monica. "Our families have known each other since we were babies," Iris told Entertainment Tonight. "I've always gone to school with him, and I just didn't pay him any mind."
It was not love at first sight but the Knocked Up actress and eldest son of actress Kate Hudson discovered down the line that they were meant for each other. "We fell towards each other's lives at a good moment." she further told Entertainment Tonight. "He's very wonderful and I think I'm very lucky to have someone who cares about me like him."
Their family is also very supportive of their romantic relationship. In the comments of Ryder's Instagram photo of himself and his girlfriend Iris, you can find both their mums giving cute remarks of approval. Parental support is important to Iris when it comes to her dating choices. "I really don't date people who my parents don't like 'cause it becomes too uncomfortable," Iris said. "It just doesn't work out. It just can't."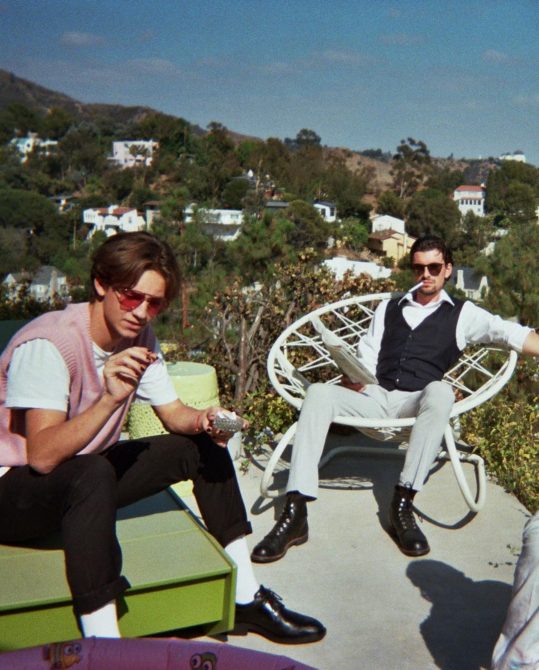 Leslie and Judd, Iris' parents have been together for well over two decades, which gives their daughter a good example to look up to when it comes to navigating romantic relationships. Judd recalls trying to establish how crucial communication is to a blissful relationship with Iris- "We gave her, like, 10 books about communication. We told her, 'Read these. Highlight them'.
Ryder Robinson and Iris Apatow, the Blue Bloods
Iris and Ryder come from a family of Hollywood celebrities, and they are. Iris was born to Judd Apatow and Leslie Mann on October 12, 2002. Her parents are a big name in the entertainment industry. Her father, Jude Apatow is a director, producer, and screenwriter, and her mom Leslie Mann is an actress. Maude, her sister is an actress who has appeared in films like The King of Staten Island and House of Tomorrow.  The California-born actress made her debut, with her role as Charlotte in Knocked Up as a five-year-old. She is also a model, tv personality, blogger, and social media influencer.
18-year-old Ryder Robinson was born on January 7 to famous Hollywood actress, Kate Hudson and Chris Robinson, a musician and founder of the rock band, The Black Crowes. His maternal grandfather, Bill Hudson is a former musician, and his grandmother, Goldie Hawn was a singer, actress, and producer. The young public figure and upcoming actor is well surrounded by a Hollywood family, with an actress girlfriend as the cherry on top. What could be cuter?