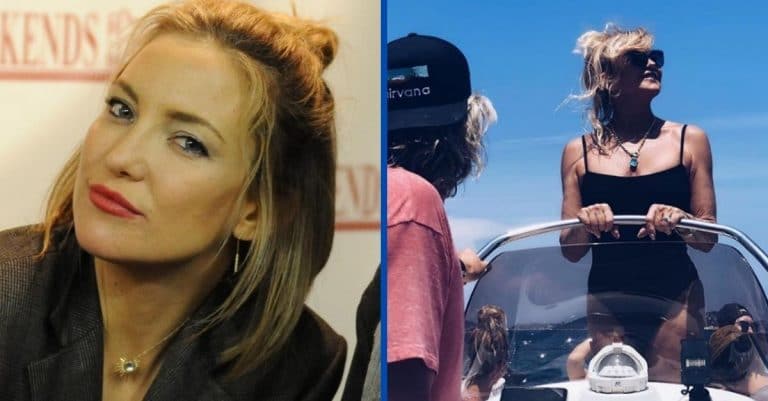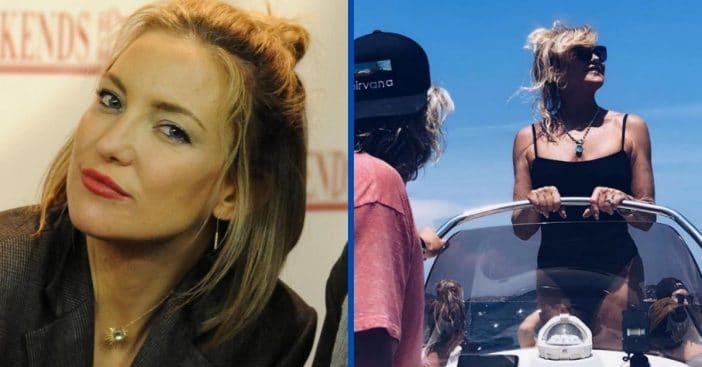 No matter her age, Goldie Hawn consistently wows her fans. Every image and video overflows with her lively spirit and peaceful determination. Fortunately, she has support from longtime partner Kurt Russell and loving daughter Kate Hudson. And it's Kate who shared a picture expressing how she sees the Overboard star.
Like many other pictures of Hawn, this one wows in its own reserved way. Kate's caption of "Goddess" sums it all up nicely. Seeing this picture, viewers witness Hawn stood on a boat still looking stunning in a black bathing suit while in Greece.
Everything looks good on Goldie Hawn, including this dark bathing suit
https://www.instagram.com/p/BkKxSa6Axmh/?utm_source=ig_web_copy_link
While vacationing in Greece before the pandemic, this blended family enjoyed some time among the waves. With stunning views offered by the seaside location, it was almost obligatory. But the ocean wasn't the only remarkable site. Kate Hudson shot and shared a picture of Goldie Hawn still looking amazing in a black bathing suit as she stands ready at the helm.
RELATED: Goldie Hawn Shakes it Like a 'Polaroid Picture' as She Cleans Dishes with Family in Fun Video
"Goddess," she captioned the picture, shared to Instagram a bit over two years ago. She wasn't the only one awed by the inspiring image. "Forever beautiful Miss Goldie," one comment read. Another noted her "ageless beauty." Yet another comment could not resist noting the perfect setup of having both Kurt Russell and Goldie Hawn on a boat together: "That looks like over board," the comment notes with a laughing face. A heart closes off the final statement, "love that movie."
The family that loves together flourishes together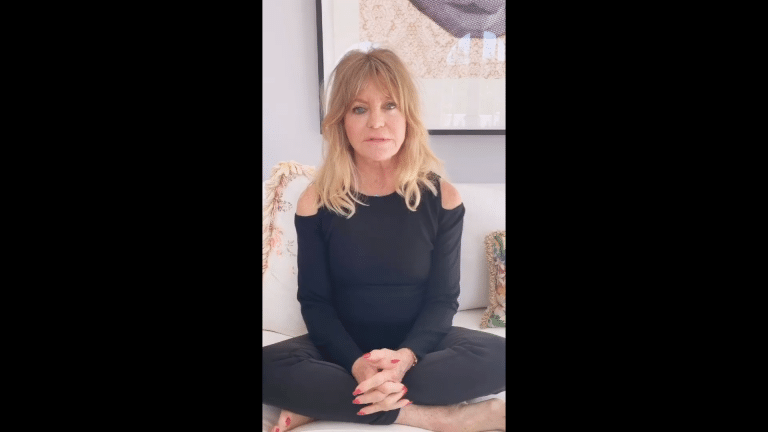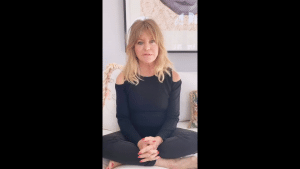 Hawn comes from a very blended family that provides a lot of support for her joyful spirit, which she in turn uses to light up her loved ones. Though not related by blood, Kate Hudson already considers Kurt Russell the true father figure she never had. Hawn and Russell have been doing something right because they've been together for 37 years.
In Overboard, Hawn wore a fancy outfit, eventually an evening gown, not a simple but flattering bathing suit. Still, it does provide a bit of poetic symmetry: working together on that movie encouraged the duo to start seeing one another, and here they are now enjoying family time on a boat. Hopefully, no one gets amnesia!