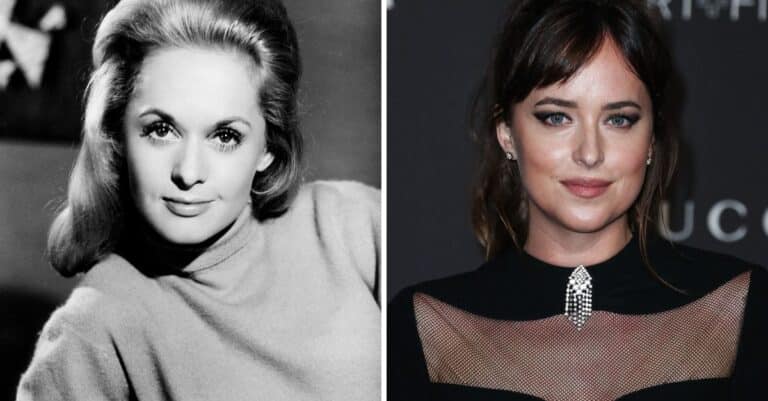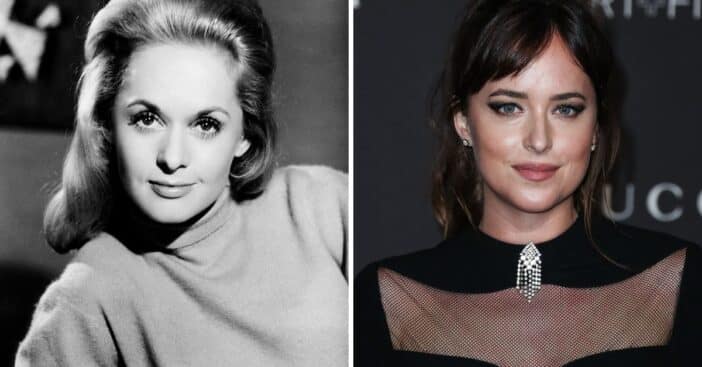 Being born into a family with a silver spoon can be so frustrating for some children and grandchildren as they believe that they're always compelled to follow the same family standards. This shadows them from the original path or future they wish to build for themselves. A few of them don't even want to become famous as their grandparents, but being lookalikes throw them into the spotlight again.
It could be much more demanding when grandchildren look exactly like their grandparents. For example, the striking resemblance between Rose Schlossberg and Jackie Kennedy Onassis, the former First Lady.
Jackie Kennedy Onassis and Rose Schlossberg
Rose Schlossberg, an actress and film producer, looks like her grandmother. Jackie was her role mode, who oved and cherished her, and they both share similar beautiful looks and same dark-colored hair. Kennedy biographer Christopher Andersen reported that, "Jackie knew it was important to sow the seeds of good behavior early on, and she tried to do that in the final years of her life. It was a mission for her," because she knew her role modeling for her granddaughter was the most important task ahead.
Debbie Reynolds and Billie Lourd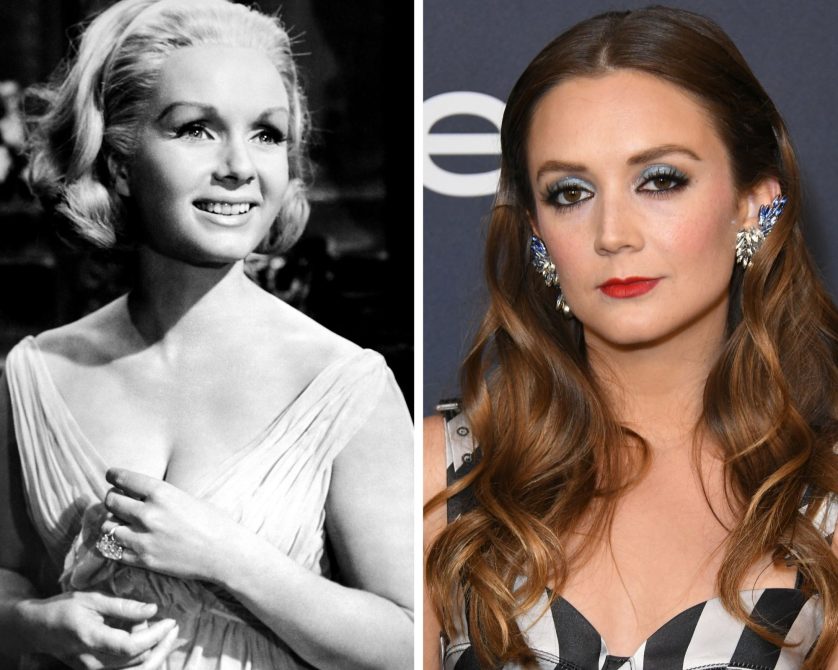 Billie Lourd lost her mom, Carrie Fisher; and grandmother, Debbie Reynolds, in 2016 within a few days of each other. Her striking resemblance to Debbie helped ease some of the pain she was experiencing. Her grandmother's dream was for Lourd to be a vocalist just like her. Lourd said  "Literally three days before she died, she was like, 'What numbers are you going to put in your act? Who are you going to impersonate?' I said, 'I don't think people do acts as much anymore.' And she came back, 'That's why if you do one, you'll be more successful than anyone else. The act is a dying art, and someone needs to revive it.'"
Tippi Hedren and Dakota Johnson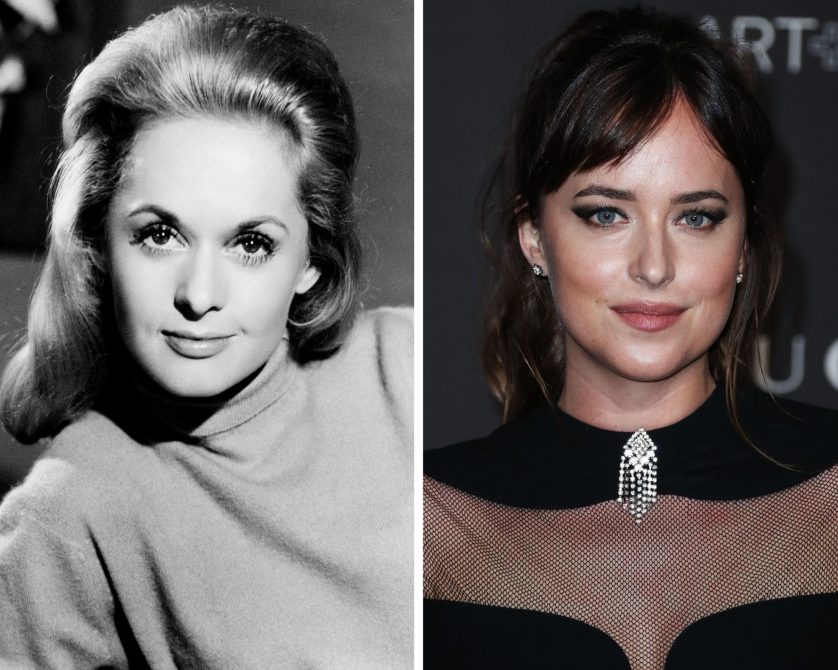 The striking resemblance between both of them is pretty amazing, as they both share similar eye colors, nose shapes, eyebrows, ear lobes, and smiles. Johnson has a strong bond with her granny, recalling to reporters how supportive Hedren was and how she always encouraged her to follow her heart and choose a path of her own. Johnson said. "She's always been really honest and firm about standing up for yourself."
Elvis Presley and Benjamin Keough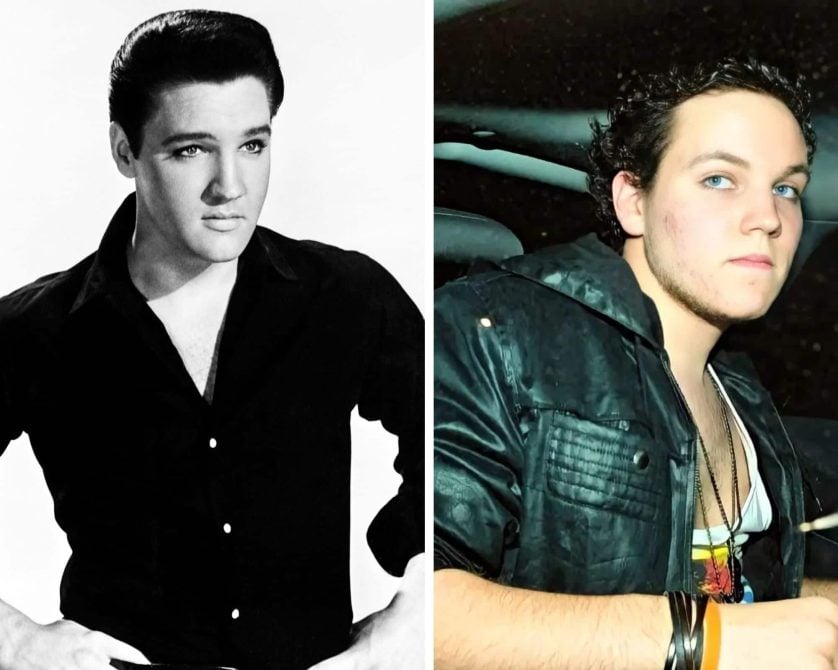 Elvis Presley, who sadly never lived to see any of his grandchildren, has a striking resemblance with one of his grandsons, the late Benjamin. Lisa Marie Presley, Benjamin's mother, said during an interview in 2012, that the resemblance between both Elvis and his grandson is "so uncanny. Sometimes I am overwhelmed when I look at him."
Bob Dylan and Pablo Dylan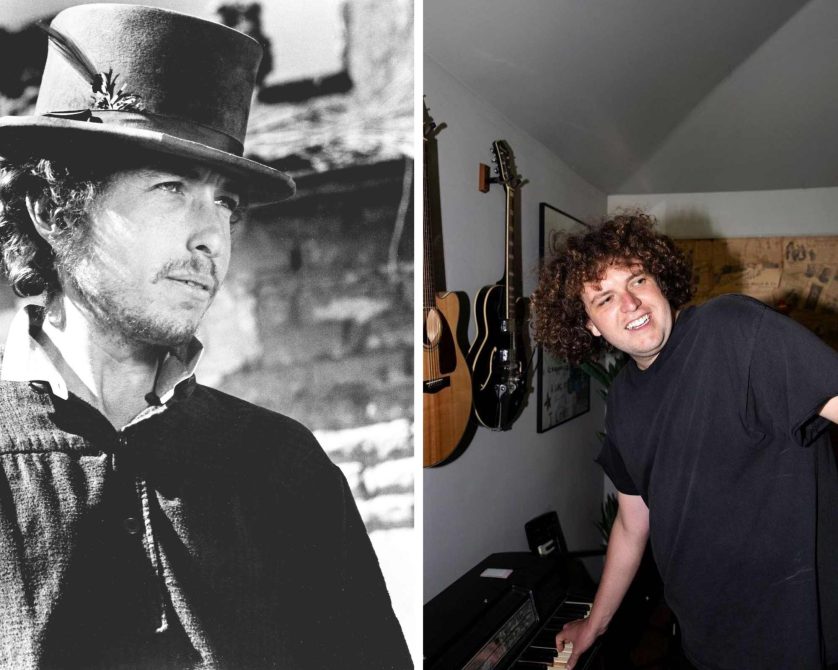 Bob is a legendary famous singer-songwriter and a cultural leader of the 1960s. His grandson, Pablo, looks so much like him, which he himself recognizes. It's why Pablo, whose music has evolved from hip-hop to his grandfather's folk-rock, is happy to be nicknamed "the next Bob Dylan."
"My grandfather," Pablo told Rolling Stone, "I consider him the Jay-Z of his time. I love him to death."
Grace Kelly and Camille Gottlieb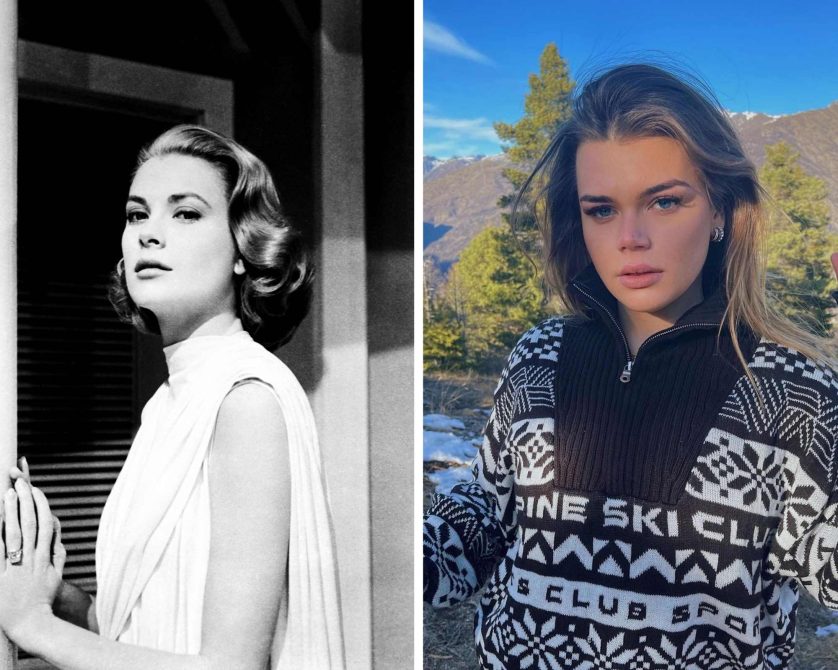 The similarities between Princess (and one-time actress) Grace Kelly and her granddaughter, Camille Gottlieb, include their blonde hair and lovely blue eyes.  "I was especially honored to be told about this resemblance to my grandmother, Princess Grace," said Camille. "Every time my mother tells me about her, it's to say what an extraordinary woman and what an exemplary mother she was."
George H. W. Bush and Jenna Hager Bush
Many claim she looks like her mom, but there is a striking resemblance with her grandfather as they share similar eye colors and mouth shapes. Just as many would refer to it as "the Bush family resemblance." In 2018, when her grandfather died, she expressed her love for him as she sent a letter to a popular television show stating, "Whatever demands were placed on him in his professional life, and there were many, we all knew we could count on him. He made each of us feel adored, always. He was our rock."
Kirk Douglas and Cameron Douglas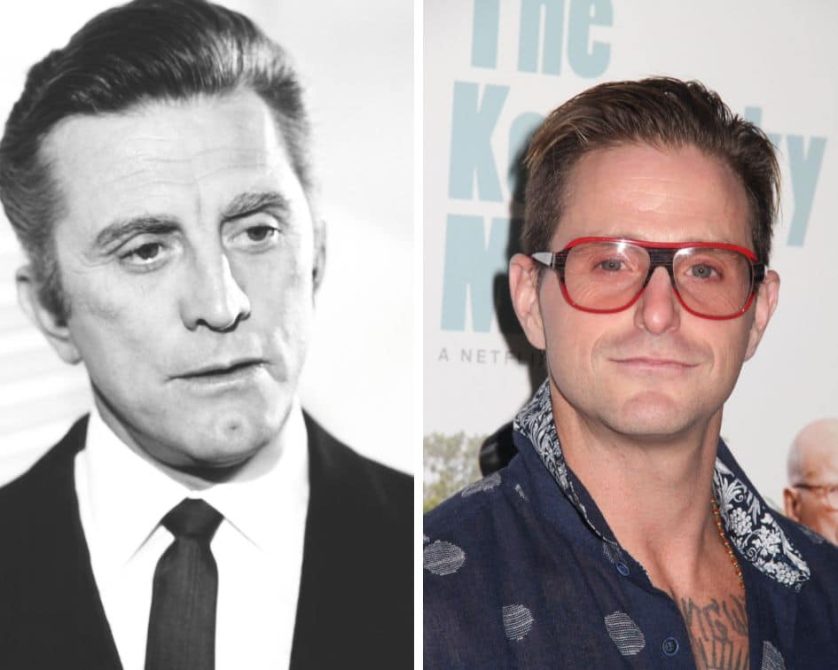 Kirk Douglas and his grandson Cameron share a similar look: both of them have the same "chiseled jawline" and hair pattern. Both of them had the opportunity to develop a stronger relationship as Cameron's grandfather was 103 years when he died in February 2020. This is what Cameron has to say about his grandfather: "He believed in me even when maybe I had given up on myself. He was always there, always supportive."
Gregory Peck and Ethan Peck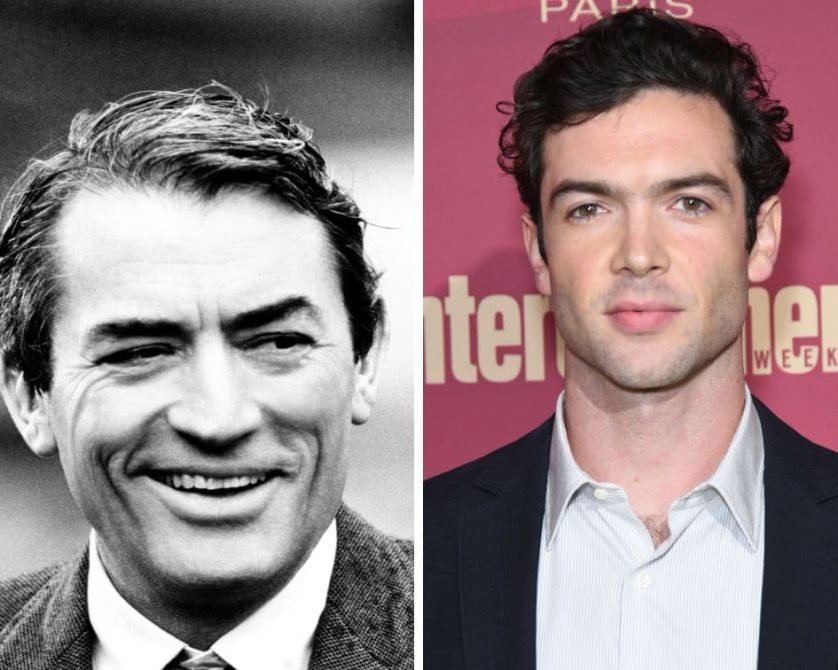 Gregory Peck was a popular actor and producer who was featured in many hit movies, popular among them the award-winning Roman Holiday. Ethan looks so much like his grandfather. Their resemblance is so obvious with both having short dark curly hairs and the same facial looks. Ethan said during an interview with the press, "We share the name. But it feels like my own. He was Grandpa — and also an icon. It's still hard for me to fathom the level at which he was appreciated on an international scale."
Tex Ritter and Jason Ritter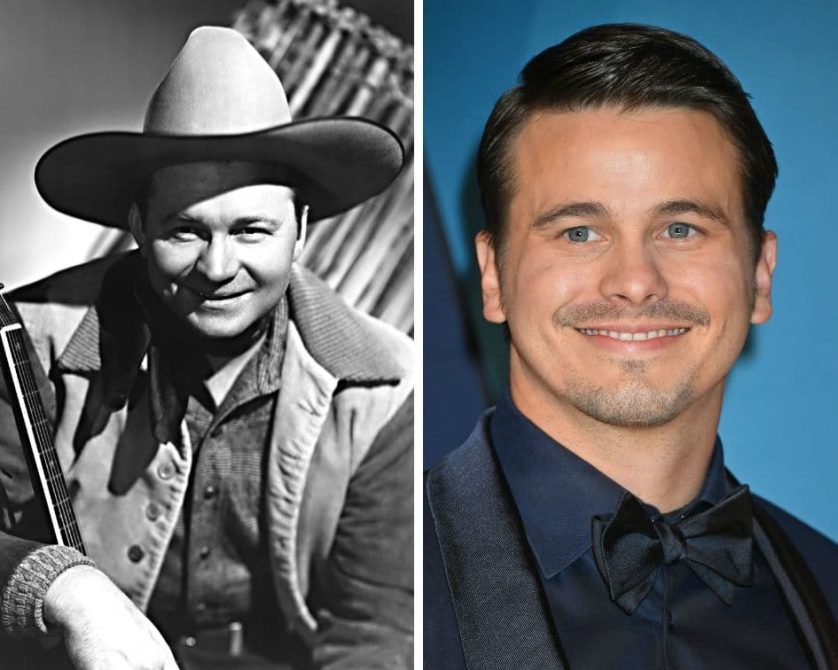 Both grandfather and grandson are famous stars in the Hollywood industry, both look so much alike and also share the same behavior. According to Jason, "I have just accepted that fact because I do kind of look like him [father John Ritter], and I grew up with him, so some of my mannerisms come directly from watching him as I was growing up. I know to a certain degree that I won't be able to get away from that, but I feel a certain amount of pressure just to honor their talent and their abilities. It does push me to want to be the best actor I can and take it seriously."