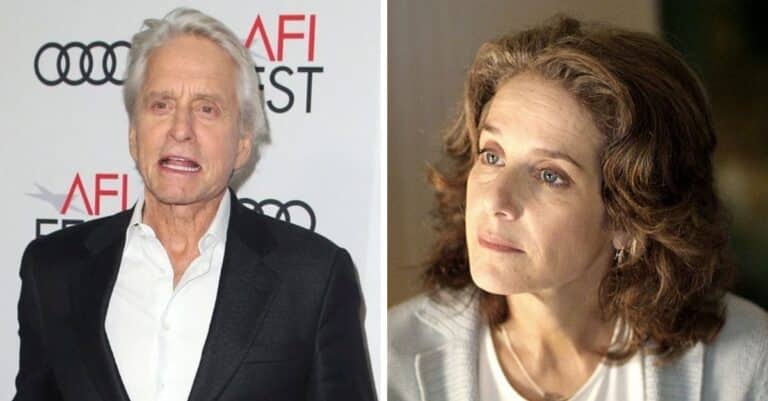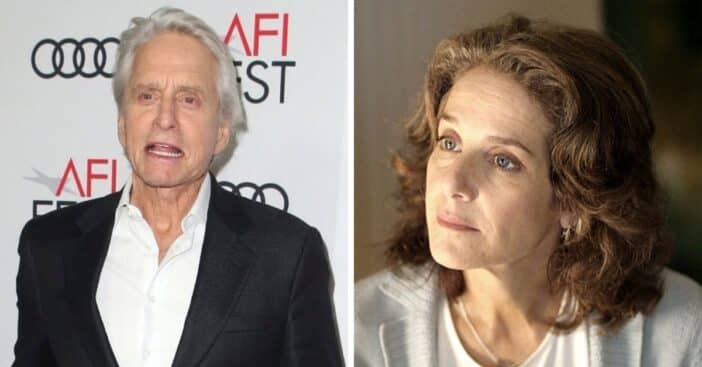 Douglas was a recent guest on Rob Lowe's "Literally!" podcast. In a recollection of one of the most bizarre moments he experienced in his career, he mentioned how the three-time Oscar nominee, Debra Winger, playfully bit his arm after a pre-shoot dinner. The duo could have co-starred if things had gone differently.
After the friendly conversation, Winger allegedly reached over to Douglas' arm and bit him, breaking the skin on his arm with her teeth. "She comes on out for us to have a dinner one night and we all have dinner together and we're talking and knocking back some tequilas, and this and that, and we walk out," said Douglas. "And just as you would kind of go, 'Oh, you' give somebody a little punch in the arm, like joking around. She goes, 'Oh, you,' and she reaches over and she bites me on my arm. 'Aah! Aah!' Bites me, like really bites me."
The Controversial actress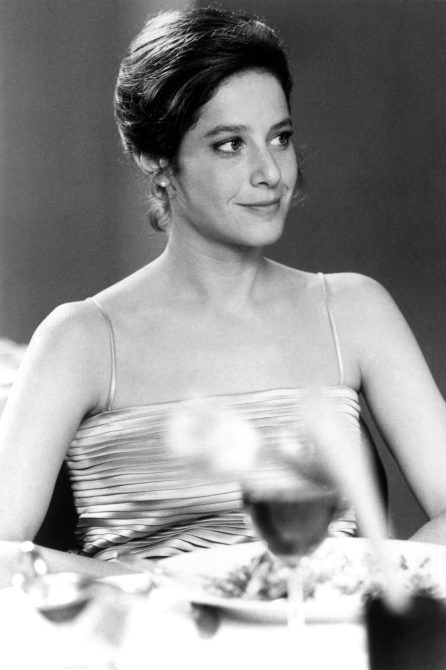 After the incident, Douglas tells the director, Robert Zemeckis, that he could not work with the actress. "I break down in tears and say, 'I can't go to the jungle with her. Look, she bit me. She bit me in the arm. I can't do it. … It's just not worth it." Douglas recalled. The role was eventually given to Kathleen Turner, who went on to win the Best Actress Golden Globe award. Five years later, Douglas and Turner starred opposite each other in The War of the Roses.
Debra Winger has also been at the center of some controversial claims on set. The actress was supposed to star as Dottie in A League of Their Own. However, she quit the film after the director Peggy Marshall cast Madonna, whom she allegedly didn't believe to be a serious actress. She called the production a fluff and "an Elvis film."
Has Michael Douglas Retired from Acting?
The 77-year-old American actor and producer has been featured in several films since he began his acting career. His first film was in 1969, called Hail Hero! He is the son of American actor Kirk Douglass and British actress, Diana Dill.
He has numerous awards to his name, such as two Academy Awards, the AFI Life Achievement Award, five Golden Globe Awards, etc.
Some of the films he has appeared in are, Romancing the Stone, Fatal Attraction, The War of Roses, Basic Instinct, The American President, Solitary Man, etc. He also played Hank Pym in Ant-Man, Ant-Man and the Wasp, and Avengers: Endgame. The actor is also well-known for this role in the television series, The Streets of San Francisco.
In 2019, while speaking about his retirement plans, Michael revealed that he has no plans to retire. In his own words, he cannot imagine retiring ever. "I cannot imagine retiring ever. Unless I stop walking or breathing. No, I love what I am doing. I just hope to keep going, as long as, there are parts for old people."
Douglas is married to Catherine Zeta-Jones. They both share the same birthday but with a 25-year difference.