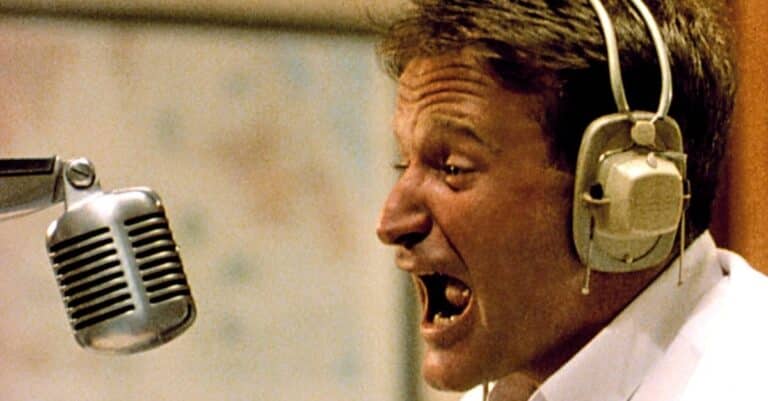 It's not uncommon for actors to go off-script, whether by mistake or in small ways that enrich a scene. But the active, imaginative mind of Robin Williams meant the actor often improvised – and with great success. His ad-libbing is almost too numerous to count, but in a sea of comedy, some scenes do manage to stick out.
A video compilation titled "Top 10 Unscripted Robin Williams Moments That Were Left in the Movie" demonstrates this well. It is both an eye-opener about how Williams' mind was constantly going at full throttle, and a tribute to the creativity he lent many famous projects. What genius changes did he make that fit so seamlessly into a film viewers might not have suspected they were improvised? And how was Williams able to pull this off so often so well?
Did tragedy produce such abundant comedy?
Following the death of Robin Williams, stories arose of all the occasions his humor healed loved ones and strangers alike. All that joy, however, was just part of the story, as Williams ultimately died by suicide in 2014. The comedian himself said "Comedy can be a cathartic way to deal with personal trauma," and that was a hint of where his humor might have come from. Confronted with a lonely childhood, he admitted to telling jokes to win attention and approval from his mother and father.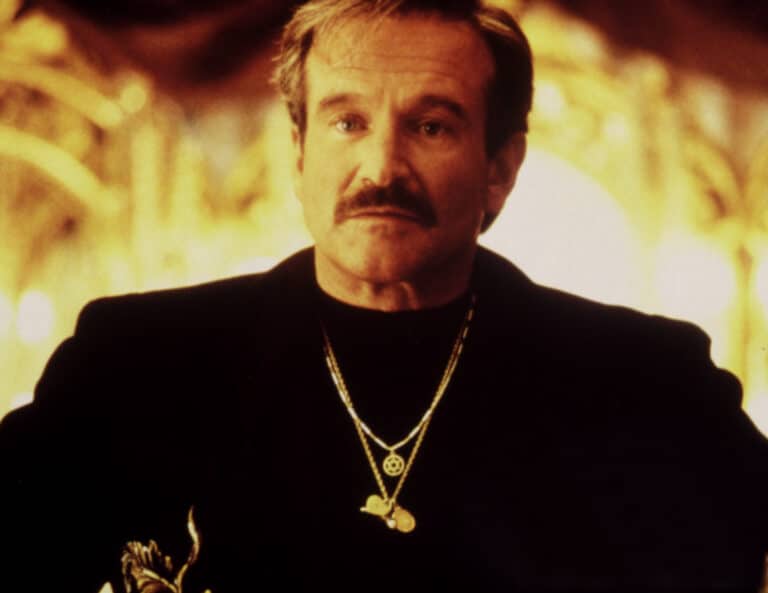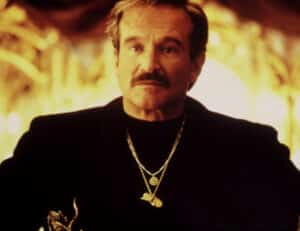 Biographics writes that his mother especially had a sharp wit and, when communicating with her son, would use sarcastic humor. So, he had to keep up with her pace. It was a source of approval when Williams' school life was often devoid of such a thing. He continued nurturing his sharp mind and fast way of thinking, wanting as time passed to expand his audience, and expand he did, from auditoriums to cinemas – the world over has watched as Robin Williams improvised his way to unparalleled humor power. The result? A vast library of moments when he made a good scene a memorable scene as easily as breathing.
Robin Williams improvised these scenes that were too good to cut from the final product

Compiled by WatchMojo, there is a video montage that treats Robin Williams fans to some of the biggest scenes the comedian improvised that stayed in the final film or show. One example of Williams' charisma literally bursting from the screen is in Aladdin. Animation supervisor Eric Goldberg remembers that Genie seemed distinctly written for Williams specifically, complete with "archetypes for him to be, like a game-show host, and evangelist, all these kinds of things Genie can turn into." Then, Williams came into the recording booth and "out came all the celebrity impressions." Goldberg remembers he and his colleagues concluding, "We can't not use this stuff. It's just gold." It's commonly said Williams' jokes gave the animators a run for their money, as he had so much energy and animation as a comedian already, but the example provided in the video is of Williams' choice to make a noise to indicate he thought Aladdin was lying about setting him free. The animators accommodated this distinct noise and in came another Disney classic: Pinocchio.
While voice actors, animators, and audio engineers can cut reactions as needed, live-action actors are basically at Williams' mercy when he decides to throw out a joke. Matt Damon met this fate in the coming-of-age story of Good Will Hunting when Williams, as his character, comments how his deceased wife used to fart in her sleep; Damon could not help but laugh and audiences can see the sincere amusement in the final cut. Additionally, already as the quirky nanny Mrs. Doubtfire, Williams did the same fast thinking she would have needed to do when his face started melting off; a pie acted as a makeshift mask and the improvised scene fit perfectly with the rest of the movie.
What is your favorite improvised moment by Robin Williams?