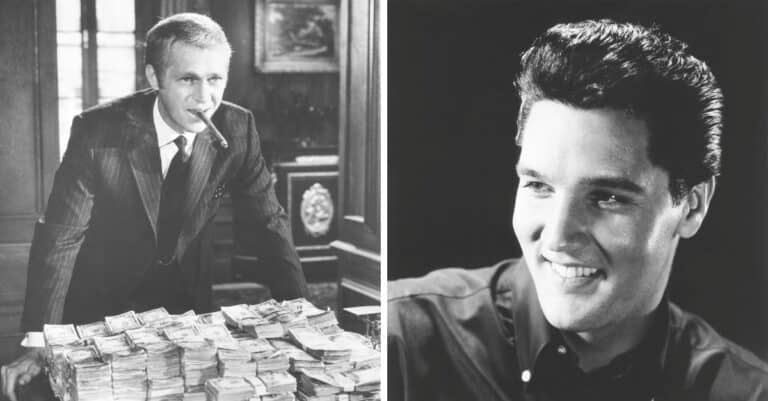 A beautiful Hollywood actress caused the feud between Elvis Presley and Steve McQueen; the two stars knew they were dating the same woman, and they expressed their disgust for each other although they only met physically once. 
Unfortunately, for the duo, she didn't choose either of them. All their fights were for nothing. 
Who caused the fight between Elvis Presley and Steve McQueen?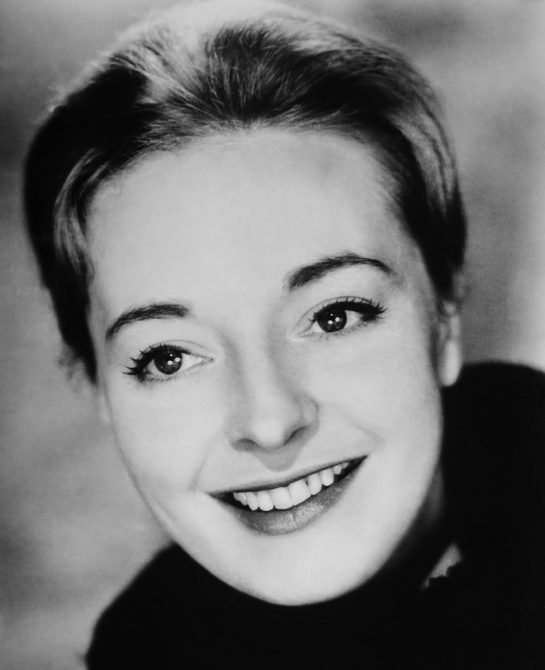 The cause of tension between Steven McQueen and Elvis Presley was Barbara Leigh. Initially, Elvis and Barbara met and started dating after she stopped dating her ex-boyfriend, Jim Aubrey, an executive of the production company MGM. Worthy to note that it was Jim that introduced them to each other. 
However, Elvis and Barbara dated for two years till their loveship hit rock bottom. Then Steve McQueen came into the picture. Marshall Terrill, the 'King of Cool' biographer, said both fought bitterly and only got worse after physically meeting each other. 
"The two met one day on the way to the studio in the mid-60s. Elvis was in a limousine when McQueen pulled up on a motorcycle. They were pleasant to each other, but the exchange was brief."
How did Barbara Leigh and Steve McQueen meet?
Steve Mcqueen and Barbara Leigh met on the set of Junior Bonner in 1972, where she starred as Charmagne. Onscreen, Barbara and Leigh starred as lovers, whereas, they began to catch feelings behind the scenes as well. 
Shortly, the trio was already in a love triangle. "Barbara, Steve, and Elvis had a 'don't ask, don't tell' policy regarding the people they were dating. I have a sneaking suspicion Steve knew she was still seeing Elvis and that Elvis knew she was seeing Steve." Terrill revealed. 
Obviously, things became so tense between the 'King of Cool' and the 'King of Pop' that it started spilling over to Leigh. Terrill said anytime Barbara was with Steve and Elvis called to check in on her, Steve would ask, "was that the guitar hick?" And likewise, whenever the actress was with Elvis.
The Queen left the Kings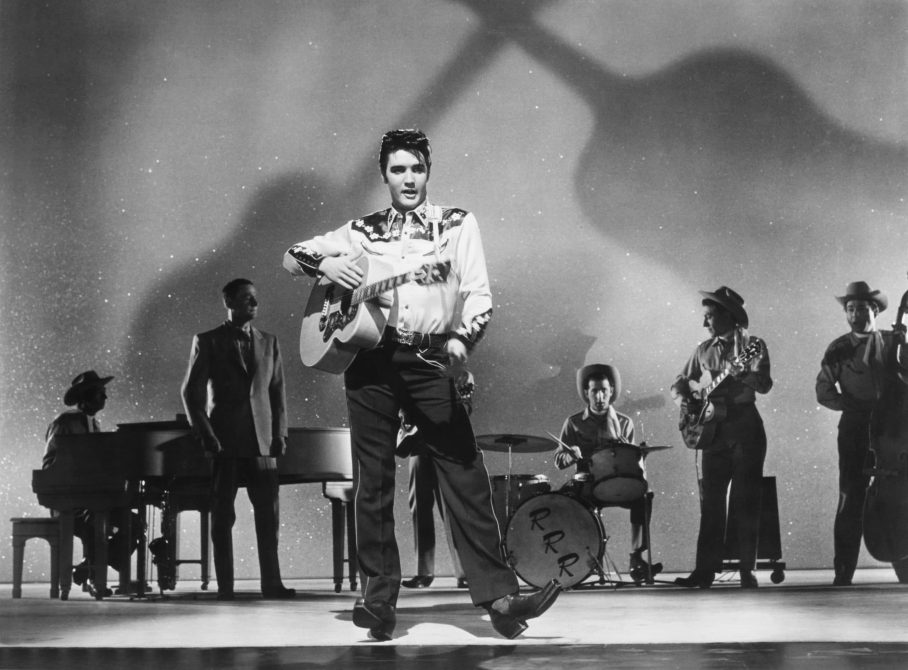 Unfortunately for the Kings, Barbara discovered she wasn't in love with any of them but her first lover. "When you got down to it, Barbara was really in love with James [Jim] Aubrey." What's more, Leigh figured out that Elvis would not sacrifice the one thing she needed him to. "She knew Elvis would never give up other women," Terrill explained. 
The biographer further said, "She and Steve weren't a great match. McQueen, equally, had some issues that Leigh could not see past. "After the American actress left them, Terrill couldn't ascertain whether Elvis and Steve looked past their differences. "I don't know of Elvis and Steve meeting again after their relationships with Barbara ended."