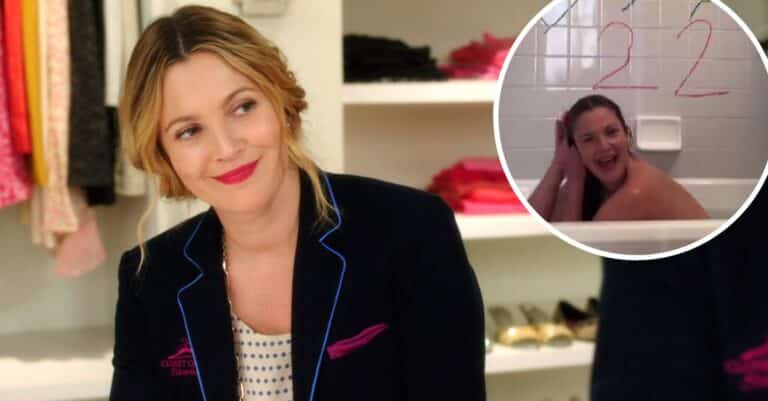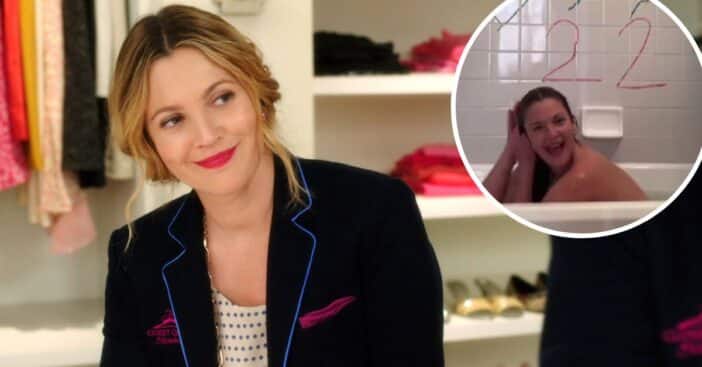 Drew Barrymore shared a sweet video with fans on Earth Day. She celebrated in her bathtub by doing a collaboration with Garnier and their new line of shampoo bars. In the video, the bathroom door is opened and Drew appears happy in her bathtub.
She wrote "Earth Day 22" with bathtub crayons on the walls and continues to shampoo her hair with the new products. Drew captioned the video, "I'm celebrating Earth Day with my favorite shampoo bar from @garnierusa ✨ I keep my bathroom stacked with @Garnierusa Whole Blends Shampoo Bars 💛 They cleanse and lather, just like a liquid shampoo. Plus, it comes in zero plastic packaging."
Drew Barrymore celebrates Earth Day with a collaboration
She concluded with a coupon code for fans, appearing in a robe and a pink towel on her head. While many fans loved the video and even praised her for having a "normal" bathtub, others were a bit confused. One fan wrote, "Well I love you soooo much but… A bath, running water, promoting Amazon ???? I mean, I'm not perfect at all but this seems quite wrong.. 😢"
While Drew's Earth Day was filled with a tiny bit of controversy, it was also a special day for another reason. Her youngest daughter Frankie's birthday fell on Earth Day. While it seems Drew didn't post for Frankie's birthday this year, last year Frankie shared ways that we can all be more eco-friendly.
View this post on Instagram
What do you think of Drew's video collaboration? Earth Day fun or a bit confusing? Watch the video for yourself below:
View this post on Instagram