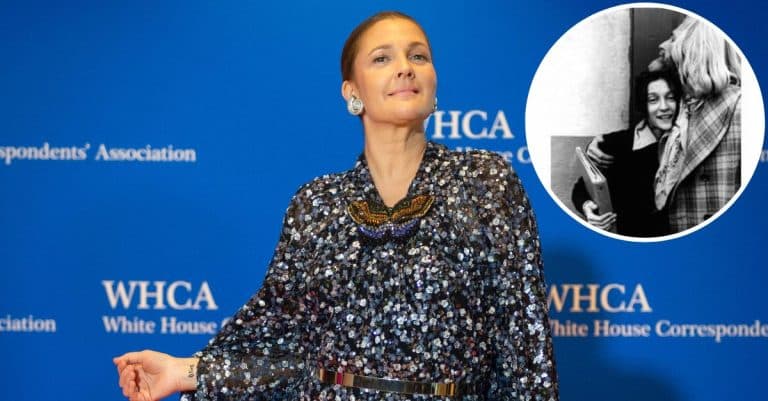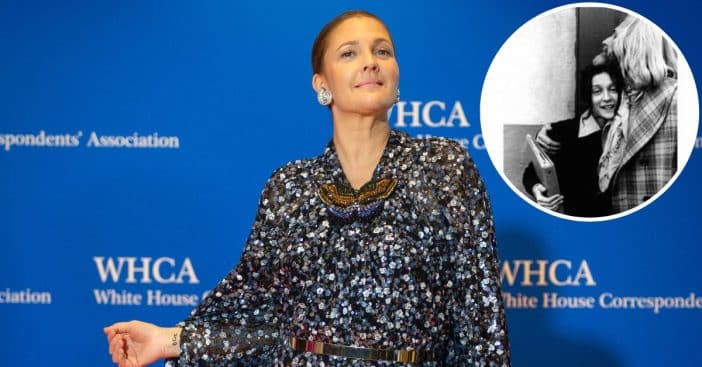 Popular American actress, Drew Barrymore, proved to her fans she is bold enough to confront her past with one of the pictures she posted online. Though many are aware of her troubled past, they probably didn't think she would go ahead to acknowledge it to her global audience on social media. Drew gathered some of her favorite photos from the internet and shared them with her fans. To the surprise of many, one of the pictures she posted was a black and white photograph of her parents. An unexpected act of honor from the Golden Globe Award winner to her parents.
In the photo posted, her parents could be seen posing close to each other, with Jaid Barrymore cuddling John Barrymore, who had his signature white long hair and beard and rested his chin on his former partner's head. The couple appears happy together in the picture. Moreover, Drew is the only offspring of the relationship between actress Jaid Barrymore and actor John Barrymore. However, Drew was raised only by her mother after her father, John Barrymore, split from her mother early into her time in her gestational days.
What Growing Up Looked Like For Drew Barrymore
View this post on Instagram
Formative years for Drew Barrymore were not filled with as much fun as is normal for most kids. Being deserted by her dad so early meant growing up was bound to be difficult, and difficult it was. To make matters worse, she had a difficult time growing up with her mom. Though she later made amends with both parents, reconciliation would not erase the numerous challenges that confronted her while growing up.
Estranged But Reconnected: Mother-Daughter Relationship
The popular actress got estranged from her mother during her teenage years. She got liberty from her at the young age of 14 though they were later reconnected. Her mother was heavily criticized for the manner in which she brought up her daughter and her abandonment of her. Drew Barrymore later disclosed details about how difficult life was with her mother while she grew up. What she also revealed on her show is how she repaired their relationship.
She made the following comments about their relationship: "Daughters to mothers, I think we have a predisposed expectation where we don't want you to be selfish. My mom was selfish too and it screwed me up, but you know what, I carried that with me and I acted from a place of a wounded child who also felt like they had to be an adult too quickly, and I didn't understand the parent-child dynamic." She added further, "She [her mother] did not know how to control me anymore… These were very painful things for both of us to go through…Her choices came from things that were real for her."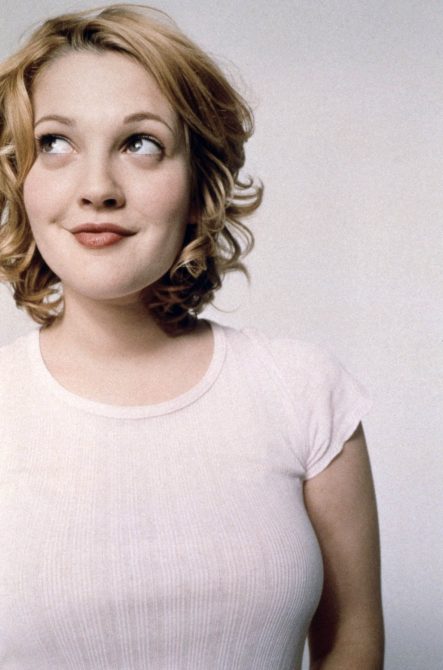 Separated But Reconciled: Father-Daughter Relationship
Though her father was rarely involved in her life, Drew revealed in her book that she got actively involved in his before he passed away In 2004, aged 72. She made known in Wildflower that she actively endeavored to make amends with him before his death. She even went as far as taking care of him and paying his medical bills. They were eventually reconciled, and their relationship was straightened out.