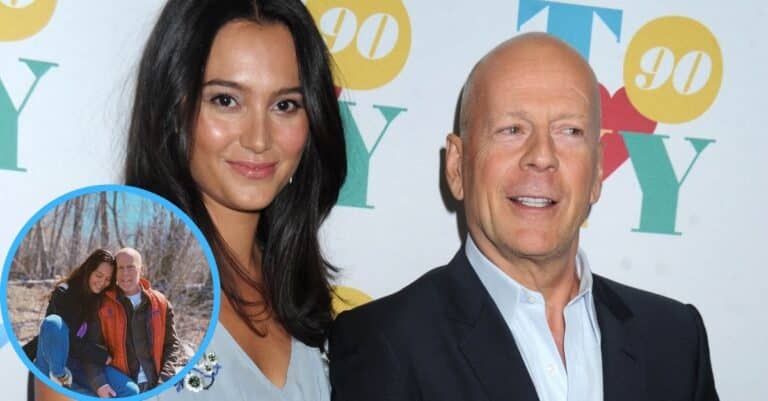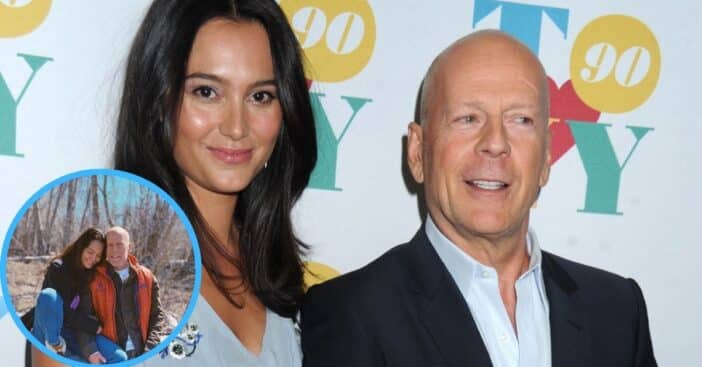 Life outside of the limelight has kicked off with a rustic bang for Bruce Willis after it was announced the Die Hard actor was stepping away from acting following his recent aphasia diagnosis. Willis and wife Emma Heming Willis were seen in new photos immersed in nature and looking thrilled for it.
Willis has been diagnosed with aphasia, a cognitive condition impacting a person's language comprehension, written and verbal. It is usually caused by a tumor or trauma to the head that damages the associated part of the brain. After a career that began in '78, Willis is stepping back from acting and these new photos offer a glimpse at how things are going.
Bruce Willis and Emma Heming Willis are in "their natural habitat"
View this post on Instagram
Yesterday, Emma shared two photos to her Instagram account that both show her and Willis seated side-by-side among some trees under a clear sky. They are both dressed for the outdoors and brisk weather, with boots and multiple layers of clothing, as they smile at one another and the camera.
"Mom & Dad in their favorite habitat," Emma captioned the photo. She also named their ten-year-old daughter Mabel Ray as the photographer. Mabel recently celebrated her birthday, which Emma marked with another Instagram post and an uplifting message.
Willis is stepping away from acting
View this post on Instagram
A week ago, several of Willis' loved ones shared a post to their respective social media accounts announcing his aphasia diagnosis and subsequent departure from acting. It is signed by the members of Willis' blended family, shared between ex-wife Demi Moore and his current wife Emma. The news has been met with support and well wishes from family, friends, and fans alike.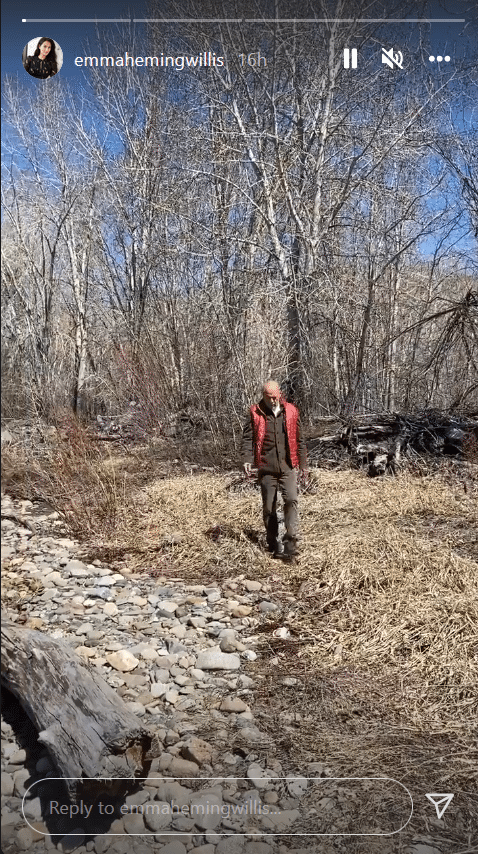 The post quotes Willis' motto of "Live it up" and adds that "together we plan to do just that." Emma's nature photos show that plan coming to fruition; she also shared more pictures and videos to her Instagram Story, which disappears after 24 hours but shows a flowing river, a horizon full of mountains, and Willis striding through a ground strewn with fallen branches.