Jim Carrey will constantly be recognized as an extraordinary comedian and his acting mastery. He is also a wonderful father to Jane Carrey and should therefore be recognized as one.
The superstar got married to his estranged wife, Melissa Womer, in 1987 and divorced in 1995. During the period of their marriage, they had a daughter together. The Ace Ventura star is a wonderful father. He got most of the lessons on parenting skills from his father, Percy.
Jim Carrey learned his parenting skills from his father
"My dad could have been an incredible comedian, but he believed it was possible for him, so he made an unwilling choice. Instead, he got a job as an accountant." The actor made this known during an interview at Maharishi University in 2014. Jim has put in a lot of effort to see that his daughter's dreams become a reality.
"I learned great lessons from my father, he made me know that I would fail if I do what I am not passionate about, so I had to take the chance on doing what I like," he kept going.
"I've often wished people could realize all their dreams that they could see that it's not where they're going to find their sense of completion."
View this post on Instagram
Who is Jane Carrey's Mother?
Jim and Melissa Womer gave birth to Jane in Los Angeles, California, on September 6, 1987. Jim Carrey's daughter is a woman of numerous talents.
What does Jim Carrey's daughter do?
Not only does she sing in a band called The Jane Carrey Band, but she has also made several appearances on Catfish: The TV Show. She auditioned with the song "Something to Talk About" by Bonnie Raitt. for American Idol during the show's 11th season; unfortunately, she was eliminated during the Hollywood Week Round.
After her audition, viewers saw host Ryan Seacrest speak with Jim on the phone to converse about her triumphant audition. "She's wonderful and amazing to me," he said. I can't wait for the world to see how extraordinary her talent is. It is going to be a fantastic year." During one of her father's projects, Jane showed her amazing musical talent, writing the songs "Breathing Without You" and "Sticky Situation" for the Dumb and Dumber To soundtrack in 2014.
Is Jane Carrey married?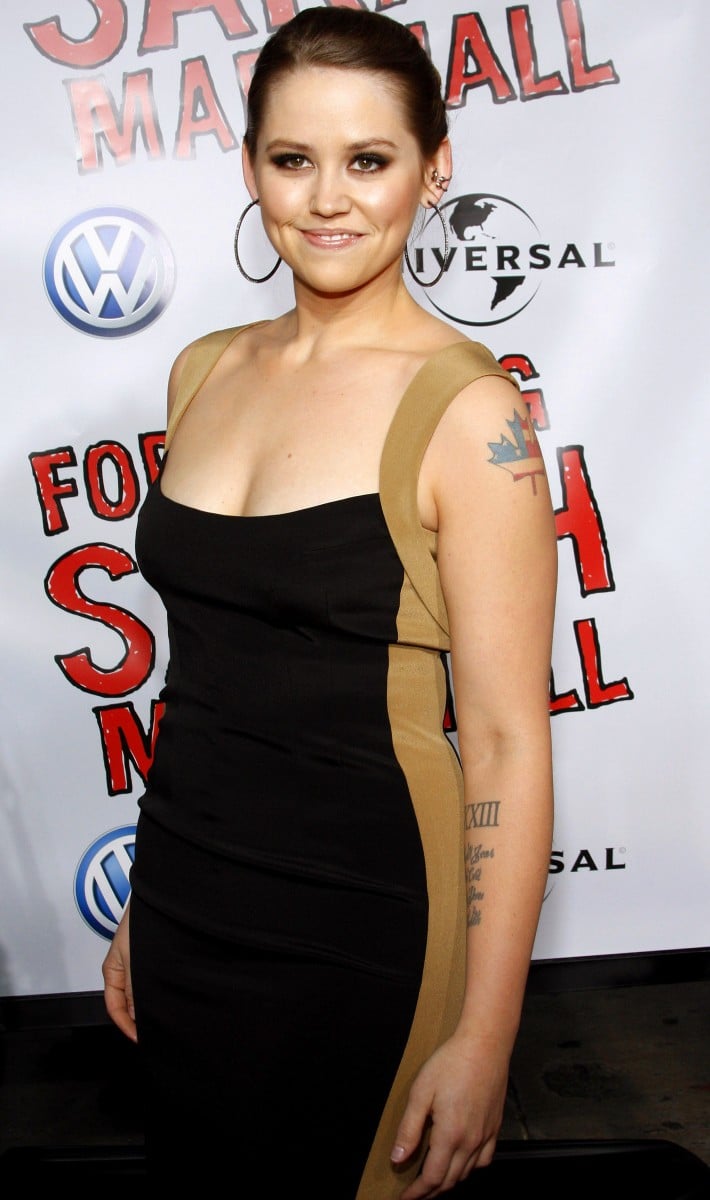 Jane got married to Alex Santana on November 14, 2009. Sadly, the former couple separated In 2010, and their divorce was finalized a year later. Alex is also a guitarist and a stage artist. He was a member of the metal band Blood Money at their divorce.
Does She Have Any Children?
Jane has a son with Alex—Jackson Riley Santana, making Jim Carrey a grandpa. Per Superb hub, the exes received their youngster on February 26, 2010. Jane told People before giving birth to her son. "I'm excited about it because I never really got along with girls growing up." I was a little afraid that if it was a girl, she would not like me, you know? So I'm very happy about the boy."