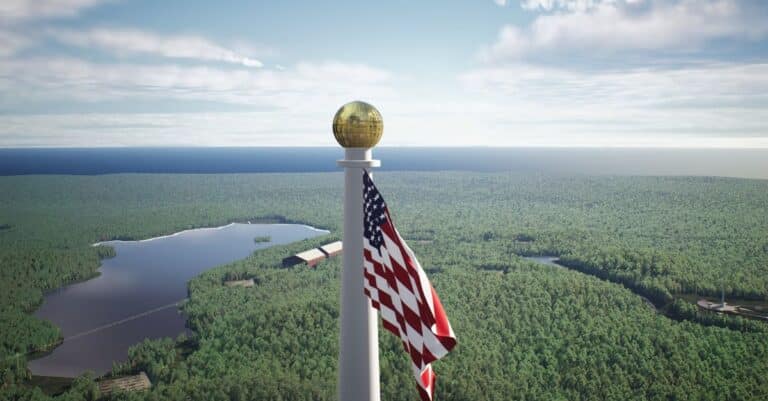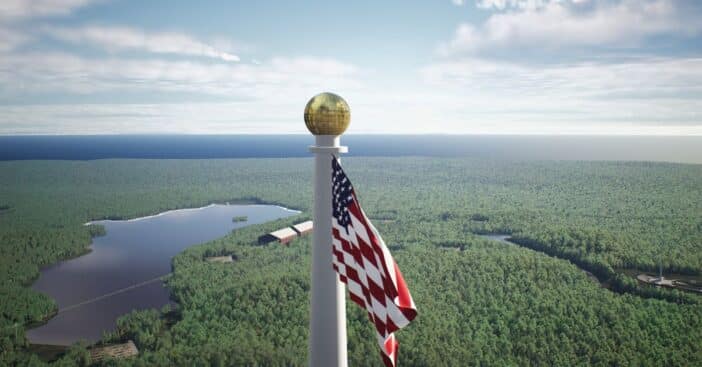 Maine veterans are getting excited about a new way to honor America. Wreaths Across America has announced that they are planning to build the world's tallest flagpole. In addition, they are building a huge park and tourist destination, all honoring veterans.
Reportedly, the project has been in the works for about 10 years. It will have an observation tower with the world's largest flagpole, veteran memorial walls, six museums, hotels, restaurants, shops, and more.
The world's largest flagpole is coming to Maine as a tourist attraction
Debra Couture, a Navy veteran and the commander of the Maine American Legion, shared, "I think it's a wonderful project. I'm looking forward to going to see the flagpole in the future." While vets are thrilled, some other Maine residents are unsure about the project and believe the money could be better used elsewhere in the state. However, the project is reportedly privately funded and is currently asking for donations.
Debra added that her family will be donating to the project. Donors will receive free admission to parts of the park for life. On the flip side, some veterans wish the money could be spent to help vets in need.
Andrew Pappas, a retired Marine, and member of the Veterans of Foreign Wars post in Calais said, "A billion dollars could go a long way. How much are we going to blow on this thing and what benefit do veterans get from it? Do we need to extoll veterans with a giant park or flagpole? That [money] would make a difference."
What's your take on this project? Are you for it or against it? To learn more about the potential project and donate, click here.