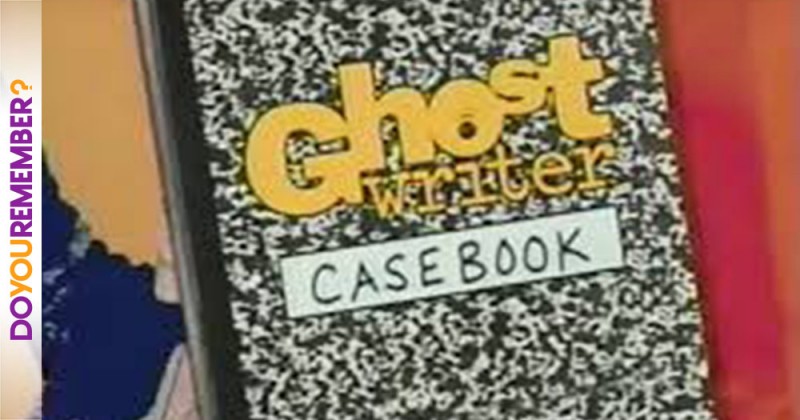 Between Brooklyn, between backgrounds. Against the backdrop of the concrete jungle that is 1990's Brooklyn, came a crew of kid sleuths solving mysteries by reading between the lines. Guided by the Ghostwriter, a ball of CGI that made magic of words in all its glowing vaporwave glory, the kids solved various crimes through the use of their case book and teamwork to escape peril.
Ghostwriter was a PBS Show that aired from 1992 to 1995 and never once felt like an educational show. It was one of those shows you watched because you believed in the kids being capable. Alongside the glowing wordsmith, they were as formidable as any crew of pre-teens ever assembled. For 3 seasons and 18 cases—divided through multiple episodes—the Ghostwriter crew applied their literary tact and research skills to solve robberies, arsons, a computer virus infecting the entire school system, and even supernatural circumstances.
The team was not just diverse in culture, but in character. You had Alex and Gaby, who lived in the upstairs part of their family-owned Bodega and spoke mostly in Spanish. Tina was the Vietnamese girl who was the genius of the group who introduced Viewers Like You to Asian culture. Lenni was a musician, and then there's Jamal—the young bright African-American who unleashed Ghostwriter from a book he found while cleaning his basement with his father. Played by none other than Samuel L. Jackson…! Ghostwriter didn't mess around with celebrity cameos. Other famous figures such as Spike Lee, Ed Lover and Dr. Dre of Yo! MTV Raps fame, Bo Jackson, Salt N Pepa, Robin Leech, and Judge Reinhold played various roles throughout the show's run. One of the most notable cameos involved a pre-teen Julia Styles as Erica, a pre-teen computer hacking prodigy.
What made Ghostwriter really stand out was the epic cliffhangers at the end of every episode. You would literally have the kids facing perilous situations no ghost could write its way out of. Yet they came together to save the day. One of the ways they did it was with the RALLY. When someone from the team would come close to cracking the case, they would write the word RALLY with the first initial of their name. Ghostwriter would then run the message to the other members of the team, rearranging letters to spell the R-word that meant business. The team would assemble, collaborate with clues, and solve the case. Every. Single. Time. Sometimes it took math, sometimes science, sometimes culture, or sometimes it took overcoming serious real world issues including racism, drug abuse, bullying, and gang violence, but they braved it all through the suspense.
Ghostwriter was Reading Rainbow meets 21 Jump Street. You were learning in every step of the adventure. Before we wrote on each other's walls and timelines, I wished that one day I could glance at a newspaper or a comic and see the letters rearrange and burst before my eyes, RALLYC. I still wonder what we could have solved.