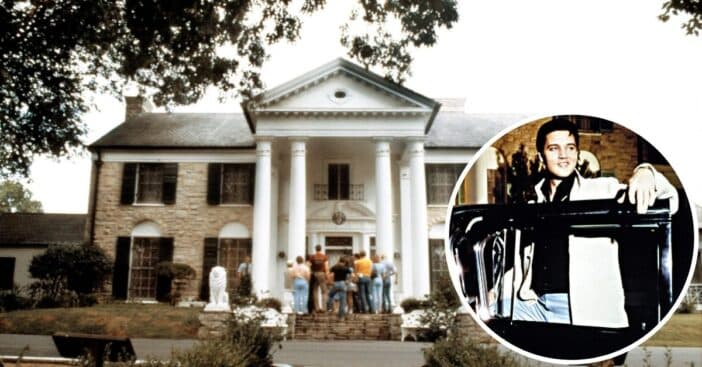 Some Memphis Mafia relatives have come out and shared memories of intimate, spiritual rituals that they had while on Elvis Presley's Graceland bed. There were some areas of his Graceland home that were off-limits, even to close family members and friends, unless they were personally invited by Elvis himself.
One of Elvis's favorite couples to bring up to his bedroom were his cousin Billy and Jo Smith, and in the private space, they'd watch movies on one of the TVs in the room or sit right in the middle of the bed where they'd hold hands and share spiritual insights.
The intimate, spiritual rituals that went on in Elvis's Graceland bedroom, on his bed
Elvis was always interested in religion and spirituality, and in a new video on the Elvis Fans Matter YouTube channel, Jo Smith shared some more details on what went on behind closed doors in Graceland.
"Up in his room, we'd stay up there for hours and hours. And get in the middle of his bed in a circle and he would maybe have a book or something he wanted to talk about or just things that came to mind that he thought was unusual and interesting. We'd spend hours just sitting there talking right up in the middle of the bed. Comfortable shoes off and kick back."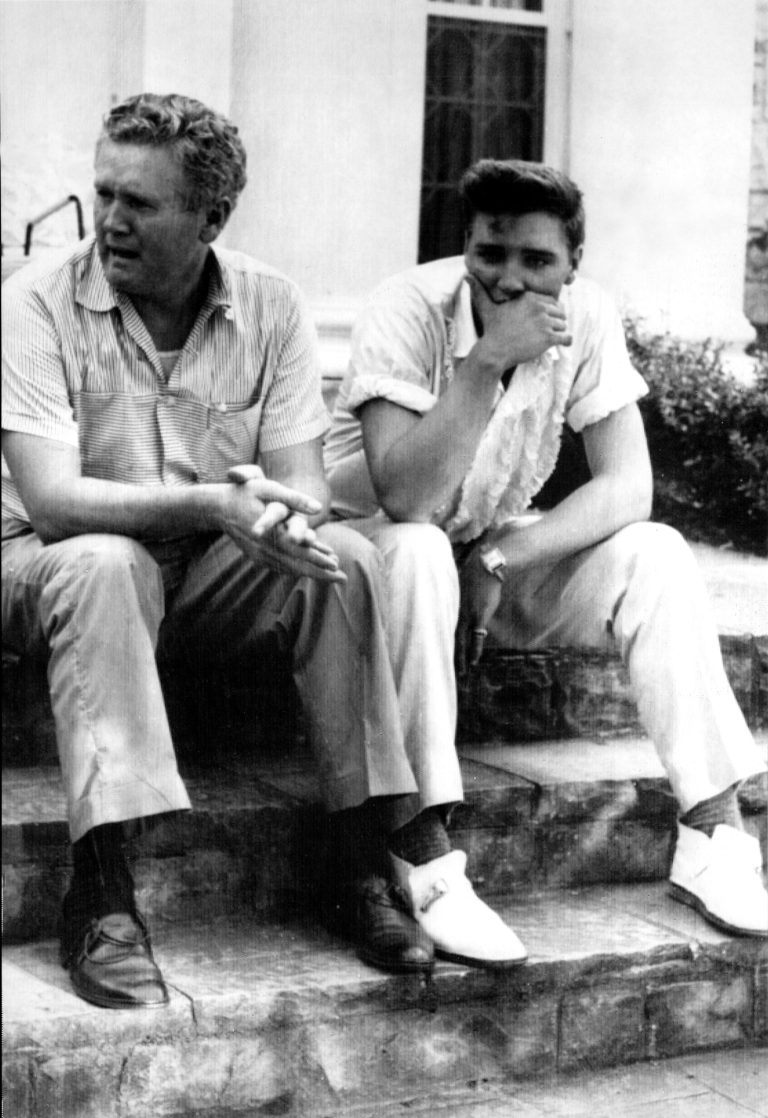 She continued, "I'll never forget, I thought it was so funny… Linda had gone to the bathroom and we were in the middle of the bed and sitting up. A lot of time hold[ing] hands and talking and he was telling something real, real deep and she had gone in to change clothes and she came back. And, of course, Linda is beautiful anyway, but she had on this beautiful peach coloured negligee and gown and he was talking."
That's when Elvis saw her walking by and went, "Ya ya ya ya ya.' Jo adds: "He was human!"
Jo delves into some more juicy bedroom details: "He pretty much dominated what we were doing since it was his room. He was the boss! It always was interesting. He'd talk about different things it could be anything. Something scientific, aliens…I remember one time everybody had to cover their eyes and then had to describe what we were seeing at that moment, what was going on in our mind, and then he analysed it."
Jo also mentions that they would all do a "protection chant" together on his bed, led by Elvis himself, and they would chant together: "Christ love, Christ life, Christ peace."