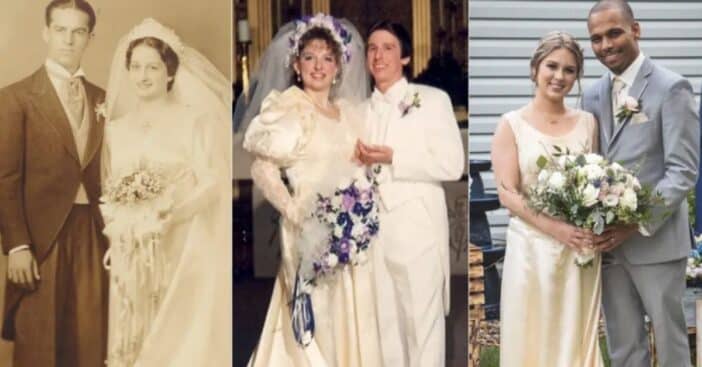 Cassie Kiel recently wore a wedding dress that has been worn in her family for generations, since 1939 to be exact. The dress belonged to her great-grandmother, and she wore it when she wed her now-husband Tyler Kiel in September 2020. Cassie's mom also wore the dress at her own wedding, so it made sense for Cassie to carry on the tradition.
Cassie says that she grew up looking at photos of her great-grandmother's wedding dress, which was eventually passed down to her grandmother, then mother, etc. "I've always talked about it, I've always known what the train looked like, what the color looked like, but I never knew the amount of detail it had until we actually pulled it out of the box," she said.
Cassie gets married in the same dress her great-grandmother wore in 1939
A bride wore a handmade wedding dress that has been in her family since 1939 https://t.co/PKVwEhQpXz

— Insider Life (@InsiderLife) February 19, 2022
Cassie's mom, Annette Green, actually had the dress preserved after she wore it in 1991, so it had been inside the box for 28 years before being taken out again. The dress was originally handmade, worn by Cassie's great-grandmother Evelyn Spadafino—it had a sweetheart neckline and long, tight sleeves, and was made by Spadafino's sisters who worked as seamstresses in New York City in the '30s. On the day of the wedding, Evelyn wore the dress with a headpiece and a cathedral-length veil.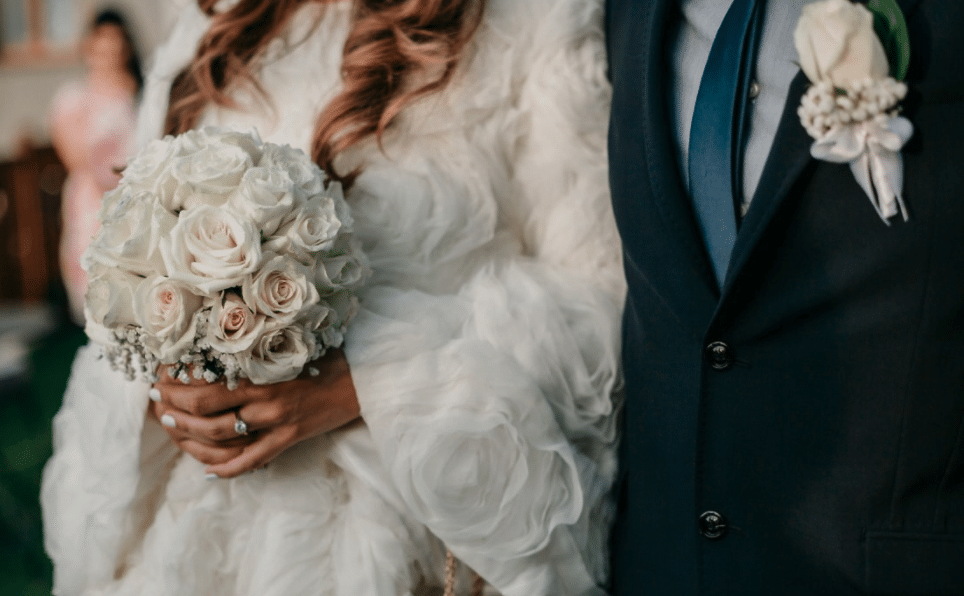 In '91, Cassie's mom wore a Princess Diana-inspired version of the dress. The original was pure satin fabric and only had buttons on the sleeves. Annette's altered version had puffy sleeves, lace over the bodice, and a bow in the back. When it was time for Cassie to put on the dress, Annette's only request was that the long skirt and buttons of the dress stay the same.
Cassie honored her mother's request, but made her own modifications to the dress by emoving the sleeves, the bow in the back, and the lace on the skirt.] "I was blown away at the end result. I had my doubts that my vision for the dress wasn't going to come to light," Cassie said. "I guess you could say my seamstress made my dress a dream come true."