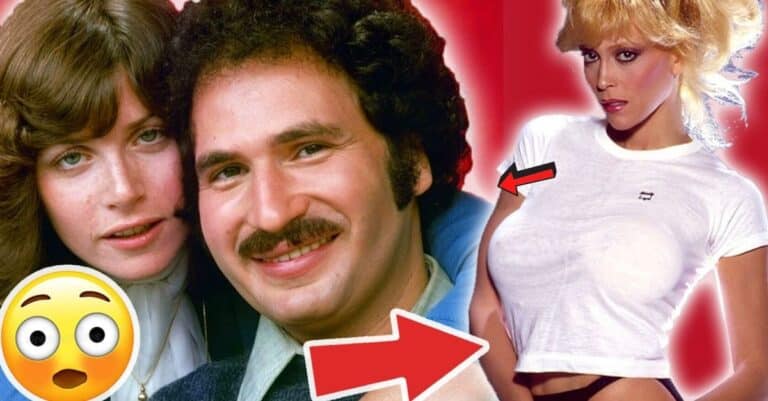 "Nothing but a classic." Welcome back, to another throwback TV journey, to one of the best briefest shows of the '70s… Welcome Back, Kotter. Let's dive in further, and find out all the little reasons that our favorite sweathogs and inspirational tell-it-like-it-is teachers, departed a true gem of a sitcom that enjoyed four seasons from 1975 to '79.
People loved this show and it started with Mr. Kotter himself, the coolest most unconventional teacher ever, am I right? Gabe Kaplan created the role perfectly – he was fun, yet calm and in control. After all, someone had to keep the sweathogs in line. And who didn't want to be a member of the Sweathogs, led by Vinny with the rubber hose up thy nose… does anyone remember how the sweathogs got their name? Well, there was no air conditioning on the fourth floor of the high school, and we all know how sweaty high school boys can be…
Welcome Back, Kotter aired 90 total episodes chronicling the kids at James Buchanan High, a fictional high school based on the real high school that Gabe Kaplan attended. Many of the Sweathogs were based on people he knew, as Gabe more fully developed a stand-up album he had called, Holes and Mellow Roles. But without further ado, we gotta go, the bell just rang…
Michael Woodman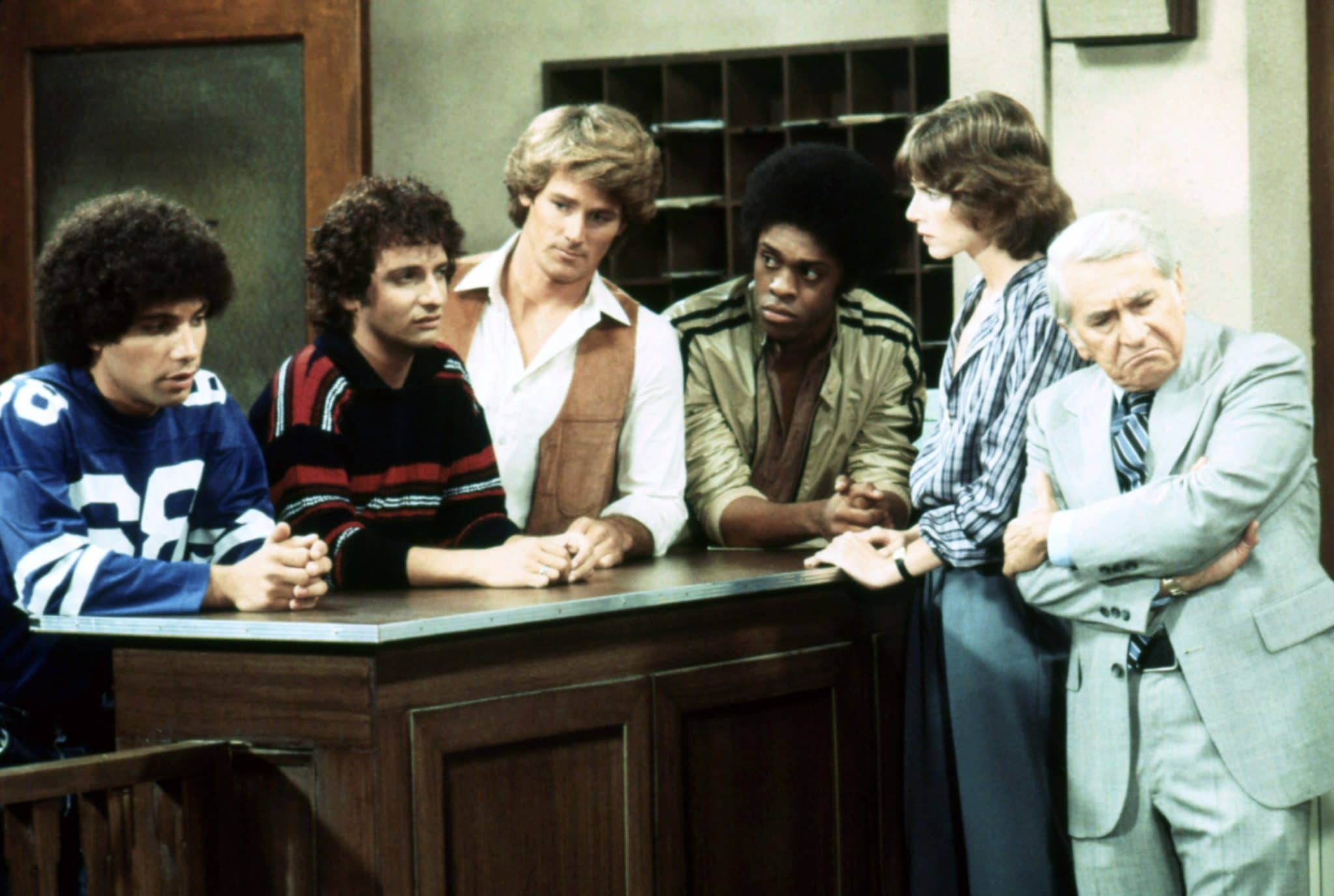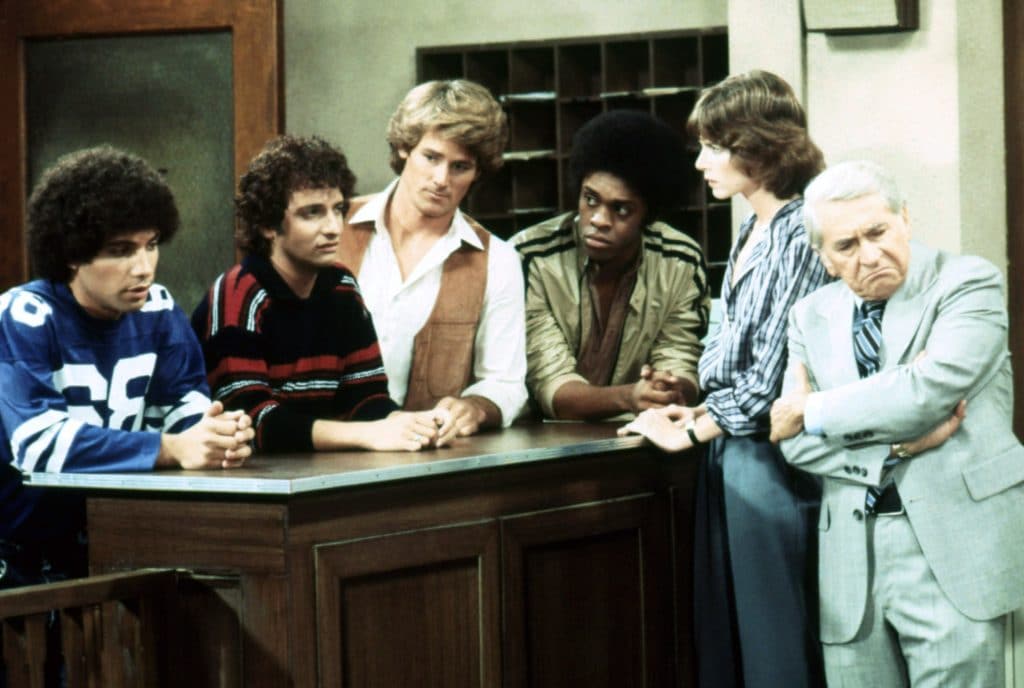 John Sylvester White played the uptight vice principal who had zero expectations for the sweathogs. He basically wanted Mr. Kotter to babysit the students until they dropped out of school, problem solved. Mr. Woodman had actually been Mr. Kotter's social studies teacher while he was in school. And, Mr. Woodman didn't always agree with Mr. Kotter's methods of teaching so if he couldn't fire the old new pain in the butt, he might as well stick 'em with the sweathogs, the same type of students Kotter had been. Woodman stayed with the show the entire run, but we nearly didn't have Michael in the role at all. At first, producers wanted Gloria Swanson for the role before the character was changed to a male. Can you picture this former Sunset Boulevard star getting ready for her close-up with the sweathogs? I'm sure Vinny and his wafty curls would happily jump in a close-up with her.
Arnold Horshack
Ron Palillo wonderfully portrayed this character based on someone with that name that Kaplan personally knew. Arnold was the typical class clown with an odd, but endearing personality. His laugh sounded kind of like a hyena if you ask me, very memorable. Ron partly based his portrayal of Arnold Horshack on Dustin Hoffman's Ratzo from 1969's Midnight Cowboy – which was a favorite film of Ron's aunt.
Horshack was eventually promoted out of the remedial class, but chose to come back… And Ron nearly lasted longer than any of the actors, longer than the show even, as a back-door pilot was created that followed Horshack, but it wasn't developed past conception, and the sweathogs never made it out of the '70s. This may have been for the best, because Ron was 26 years old when the show began. So this recent high school graduate was going to be in his 30s if the pilot had worked… I think the pass was appropriate. Sorry, Horshack.
Freddie "Boom Boom" Washington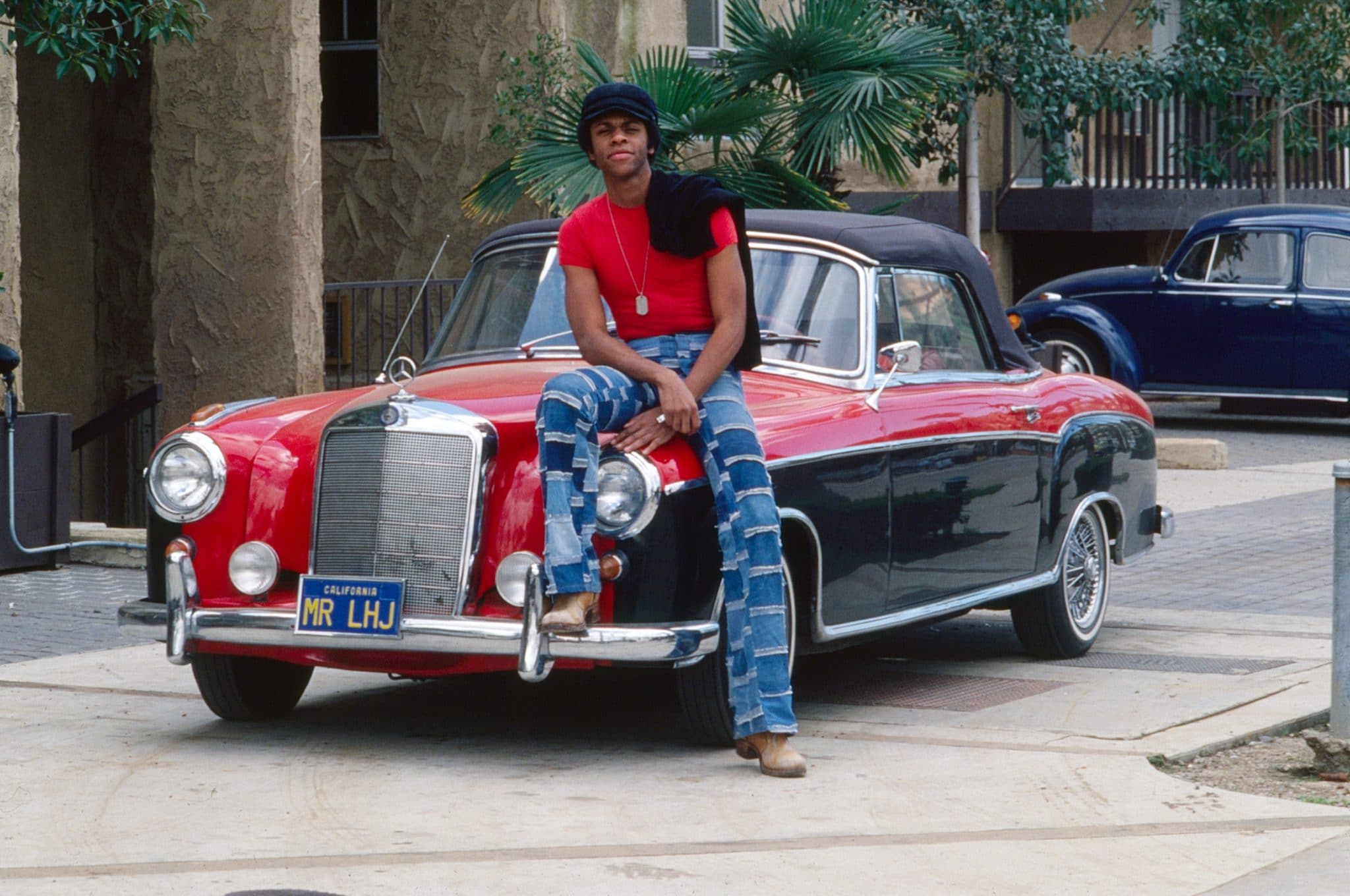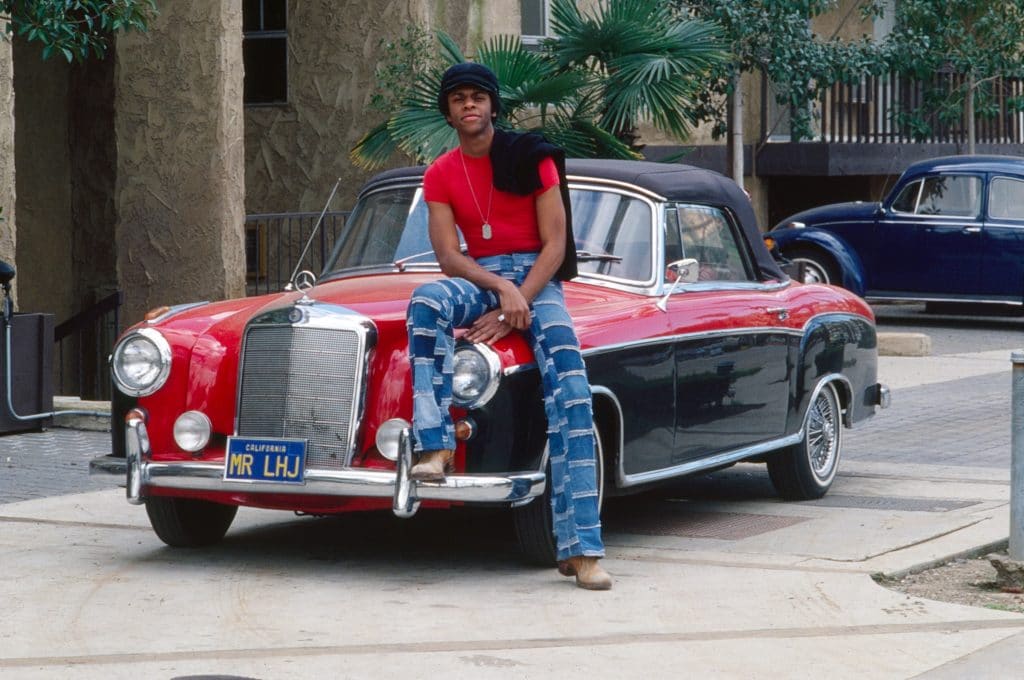 "Hi, there." Lawrence Hilton-Jacobs played Freddie "Boom Boom" Washington, the athletic member of the school's basketball team. Do you remember the episode where Mr. Kotter almost beat him in a one-on-one game? Cementing him as just the coolest teacher ever, he was a member of the James Buchanan High basketball team once, so he and Freddie get along well. And we nearly lost Boom Boom during the filming of season three, as he landed a part in the anticipated mini-series Roots, where Lawrence played Noah for Part Five, which is just such an incredible series, but such a tough watch. Especially Lawrence's episode as he tries to escape slavery only to be captured and tortured… much darker fare than his Boom Boom Washington days…
Mr. Gabe Kotter
Gabe Kaplan was the rock of the show, and it all came from reality, based on Kaplan's own high school remedial teacher, who genuinely believed in her student's capabilities and was a major source of encouragement.
Kaplan wonderful portrayed this teacher returning to his alma mater, developing a genuine relationship with his students who trusted him. He saw the potential in students that didn't necessarily see it in themselves. Why did he take such an interest in the sweathogs… well, Kotter had been a founding member back in the day. And the sweathogs in turn loved Mr. Kotter, even sometimes visiting him at home! They'd come up the fire escape, to which Mrs. Kotter wasn't always thrilled about… I don't blame her – we have a front door for a reason.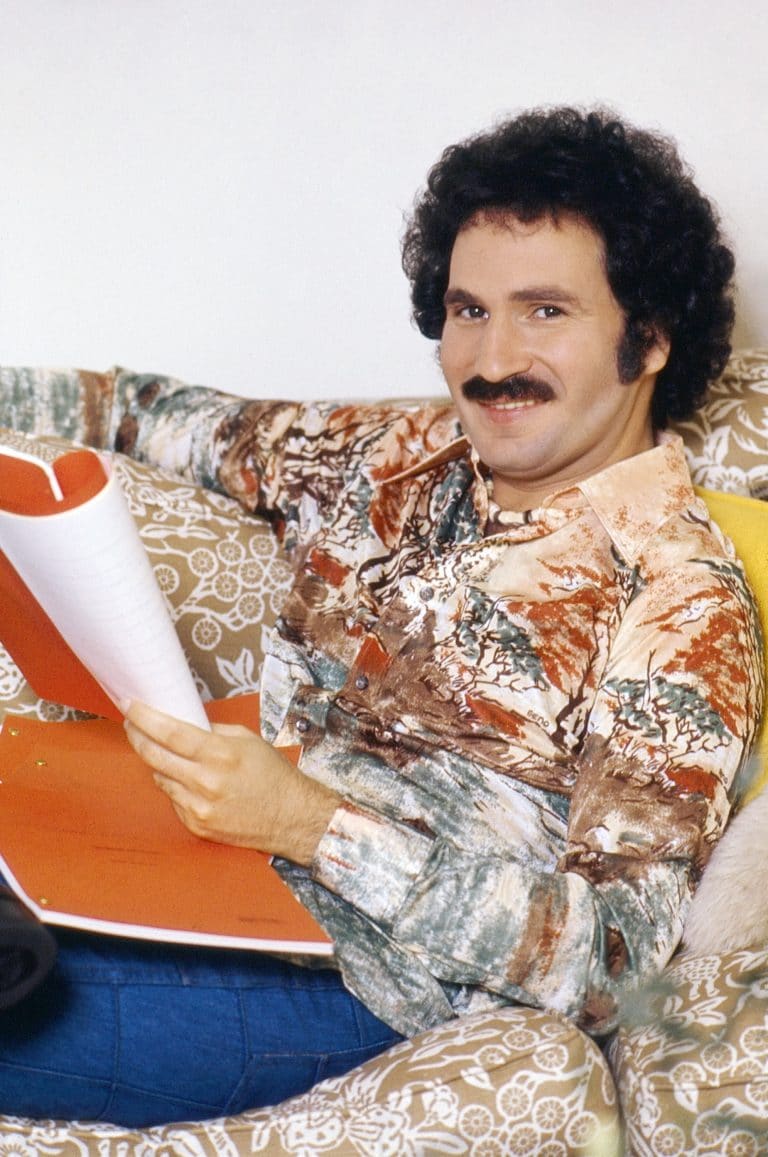 And although Mr. Kotter was in all four seasons of this coming of age tale… there were some hiccups. First, we should probably start with Mrs. Kotter herself, played by Marcia Strassman. She stated in a 1978 People magazine article that she did not get along with Gabe Kaplan and disliked working on the series altogether. She stated that Gabe was very temperamental and difficult to work with. She tried to be released from her contract by publicly insulting Gabe, but after he read the interview, he reached out to Strassman, explaining that it was actually a producer who was separately telling both actors lies about the other. Gabe further noted that he wanted more balance between Kotter's work and home environments, which would afford Strassman the chance to do more on the series. See, open dialogue solves all qualms.
The issue arose once again during that final season. Gabe Kaplan made it two episodes before having to walk away because of creative differences with that same producer, James Komack. His name still appears in the credits but he rarely appeared in the show. Kaplan wanted the Sweathogs to graduate during the 1978 season and enroll in some local junior college; with Kaplan still overseeing them. But the show's producers wanted to keep the formula the same, forcing Gabe to officially walk away from his own creation. Goodbye, Mr. Kotter.
Vinnie Barbarino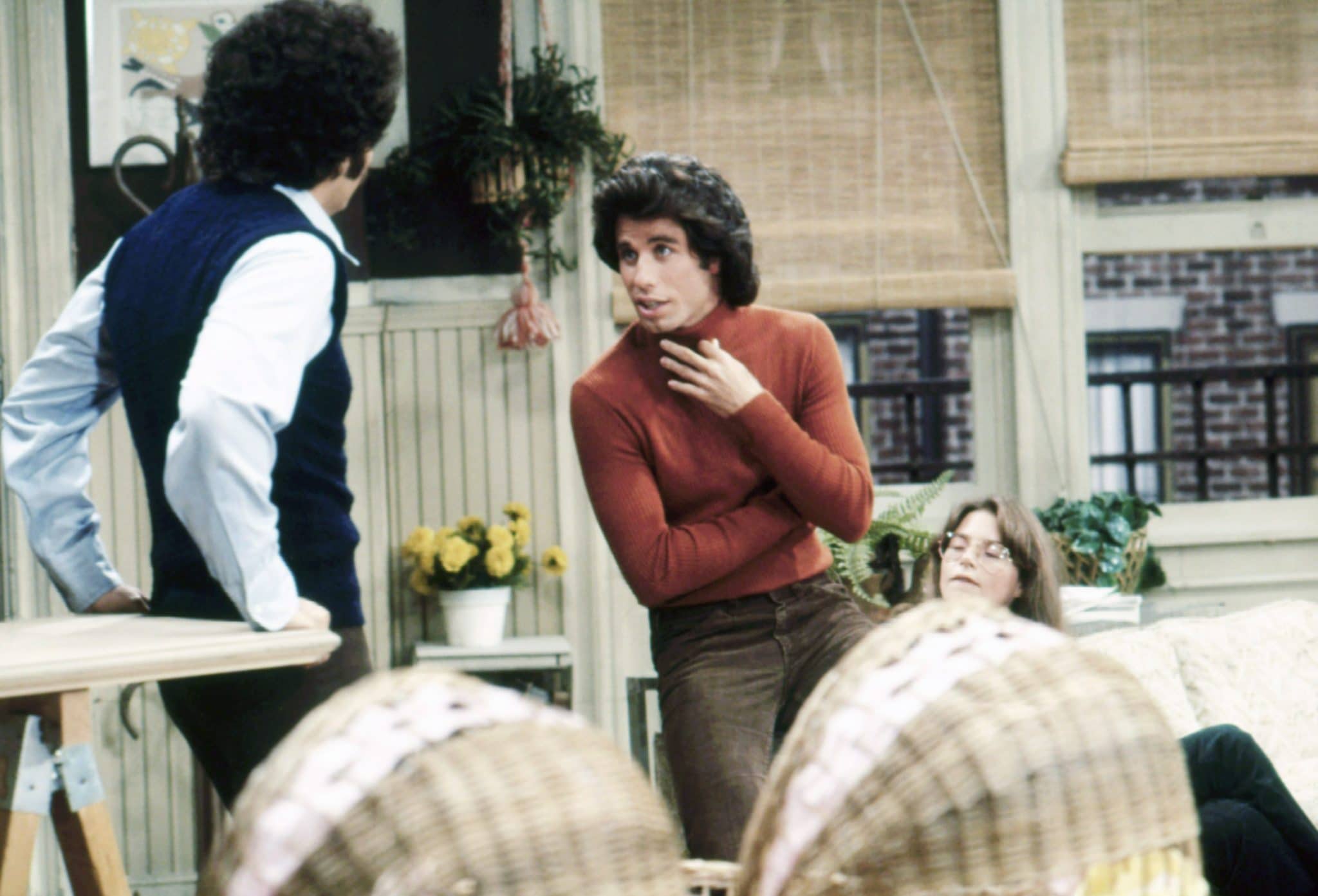 "Up your nose with a rubber hose," so expertly whined by the hunkiest high schooler in town… Danny Zuko. No, no, I mean John Travolta. Who really broke into Hollywood as the cocky leader of the sweathogs… with that hair,  that grin, and those dance moves! Playing the role of a troubled student may have hit closer to home for Travolta than many realize. His mother didn't want him to take the role of Barbarino, because she was afraid that Hollywood would type-cast him. 
But soon, there were bigger brighter characters that proved John Travolta was never going to be typecast. I mean, look at that 2019 movie The Fanatic, where he plays a very strange stalker. Can't typecast John. But the commitment issues arose before he was strutting his stuff as Zuko or watching the hair in Saturday Night Fever, as he began to get more attention he could handle after his memorable bully role in the bloody horror flick Carrie in 1976. Fun Fact about Kotter, John's sister, Ellen, also occasionally appeared as Arnold Horshack's mother.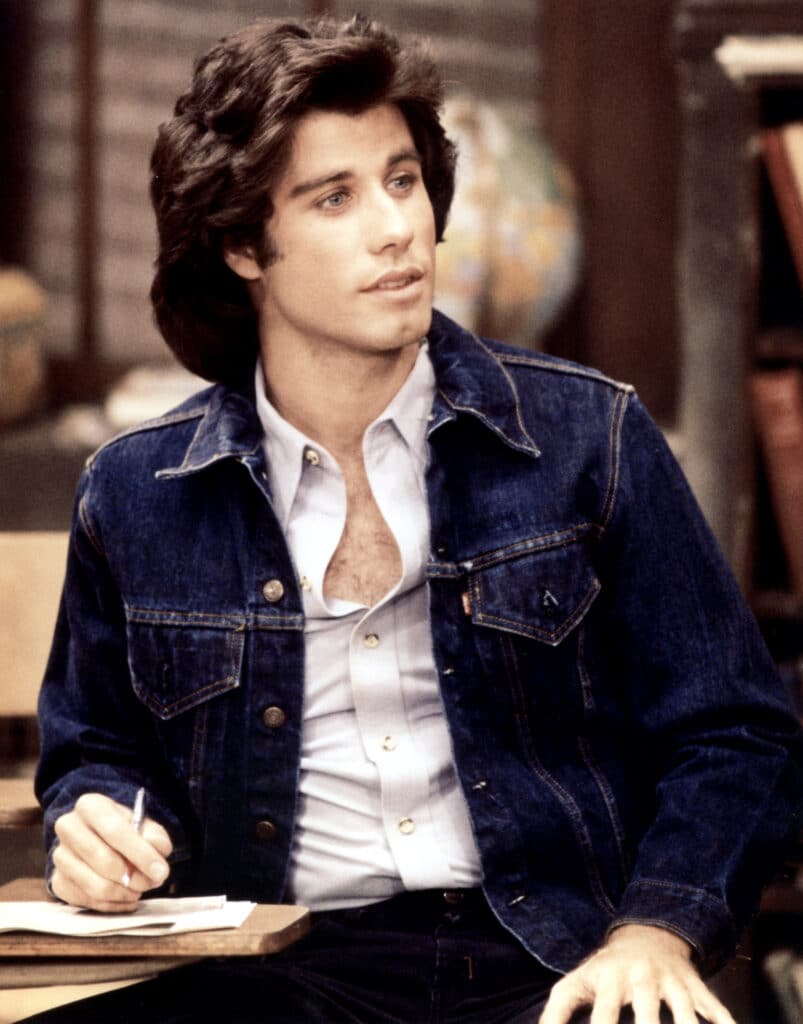 But season four came around and John began to stray. His original five-year contract had to be altered as began to pursue greater opportunities. He only appeared in 10 of the first 15 episodes before leaving the show entirely, he was technically billed as a "Special Guest Star" for $2,000 an episode. A lot of money but he was worth it. He had the most profitable film for the entirety of 1978 – Grease, and John was thinking big as his influential star power grew. Heck, Welcome Back, Kotter wasn't even broadcast in Italy until John Travolta's Saturday Night Fever was an Italian sensation, so now the show was everywhere.  
And now the Oscar-nominated actor was film-focused. His acting career has ebbed and flowed over the decades, but the 68-year-old Travolta is still chugging along, his next project pits him against fellow box office badass Bruce Willis, in the upcoming film Paradise City. 
Welcome Back, Kotter left a lasting legacy on 1970s television! With an integrated and diverse cast, the show was so popular because it targeted the younger teenage audience very well. The sweathogs were relatable and '70s kids loved 'em. So, who was your personal favorite sweathog? Did you watch this show for all four seasons, was there a dip in that final one, let us know all your Welcome Back, Kotter memories in the comments below, we read them all!