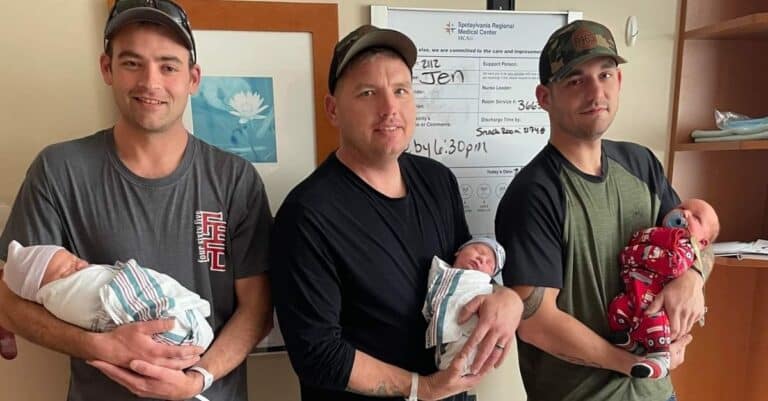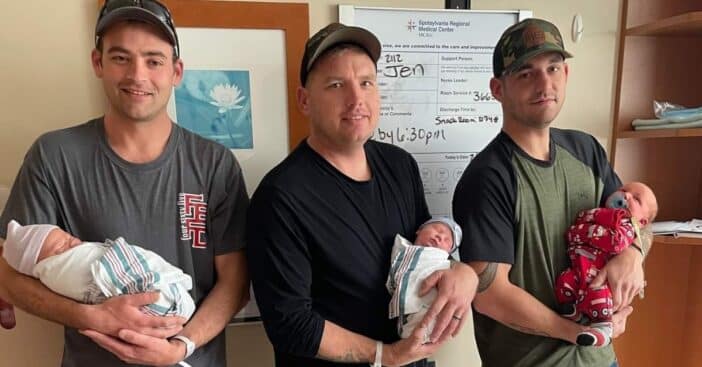 A whole lifetime can change in one day. At one Virginia hospital, three lives changed within 24 hours in a powerful way. Actually, even more than three, because the transformative experience saw three firefighters – all of whom work together – becoming parents.
On top of that, all their wives delivered the babies at the same hospital. The remarkable occasion has earned the trio – comprised of Kyle Frederick, Michael Irvine, and Kyle Dea – the nickname "the fab three." Learn more about these first responders and the day all their families grew.
Spotsylvania Regional Medical Center cares for three growing families
On Monday, the Facebook page of Spotsylvania Regional Medical Center shared a post announcing the birth of three new babies – all born within 24 hours of each other, and each of them children of firefighters from the same firehouse. "We are excited to welcome these little ones into the world," the post reads, before explaining the situation. All three men work out of Virginia's Fort Belvoir Fire and Emergency Services at Fort Belvoir Army Base.
The post continues, "When you show up for your community, your community shows up for you. Thank you for choosing Spotsylvania Regional Medical Center for your special delivery of life." Just as the hospital had words of gratitude for the first responders, so too did they offer praise for the medical workers. Dean said, "All of our doctors use Spotsylvania Regional and The nursing staff has been extremely pleasant, passionate and caring. The staff truly make you feel like they care. From everyone that enters the room, from the cleaning staff, nurses, NICU, et cetera."
Meet the fab three firefighters and their families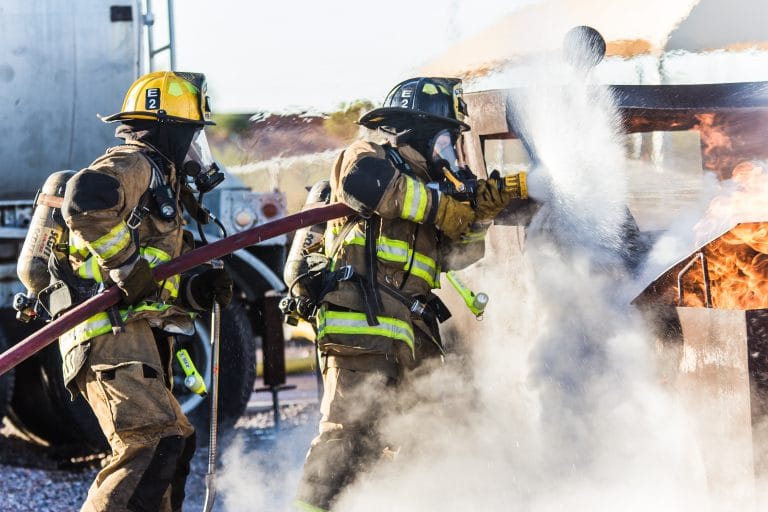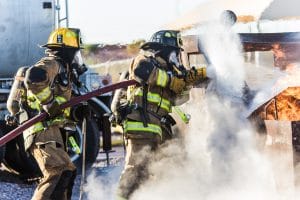 The firefighters participated in an interview with WJLA-TV. In it, it is revealed they knew this would happen at the same hospital, though they only wondered about the timing. "A few weeks before we were all together at work and talked about it and how crazy it would be," explained Dean, "saw each other in the hallways and stuff like that."
Irvine added, "Once I found out I actually told the nurses. Just a heads up — two of my guys are coming as well and we ended up with the nickname from the nursing staff as the fab three." Frederick named his new bundle of joy Dawson, and a photo shared in WJLA-TV indicates that he actually already has a big brother; Frederick actually specifies his family has "a handful of them already." To first-time dads, Frederick offers the advice, "Definitely take advantage of it and don't blink because it goes by fast."
What is your advice to first-time parents?