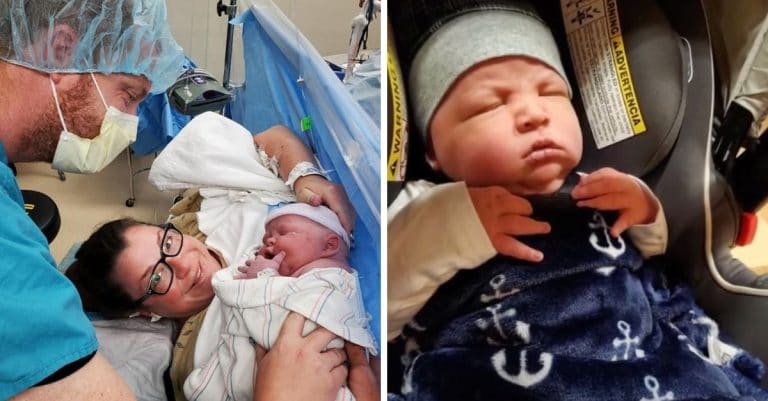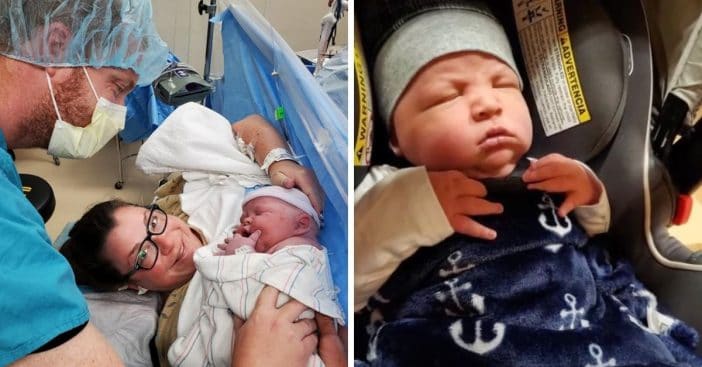 Cary Patonai gave birth to a 14-lb. baby after she suffered 19 miscarriages. She and husband, Tim, were expecting a large baby, but not quite the size that Finnley Patonai came out to be. He was born two weeks early and weighed in at 14 lbs 1 ounce, which is about double the size of an average newborn. He was also pretty tall, measuring at 23.75 inches.
"Finnley was a little celebrity at the hospital. Everyone wanted a selfie with him," Cary tells TODAY Parents. "The OB/GYN who performed the C-section said that in 27 years he had never seen a newborn that size. There was so much excitement in the delivery."
Meet 14-lb. baby, Finnley Patonai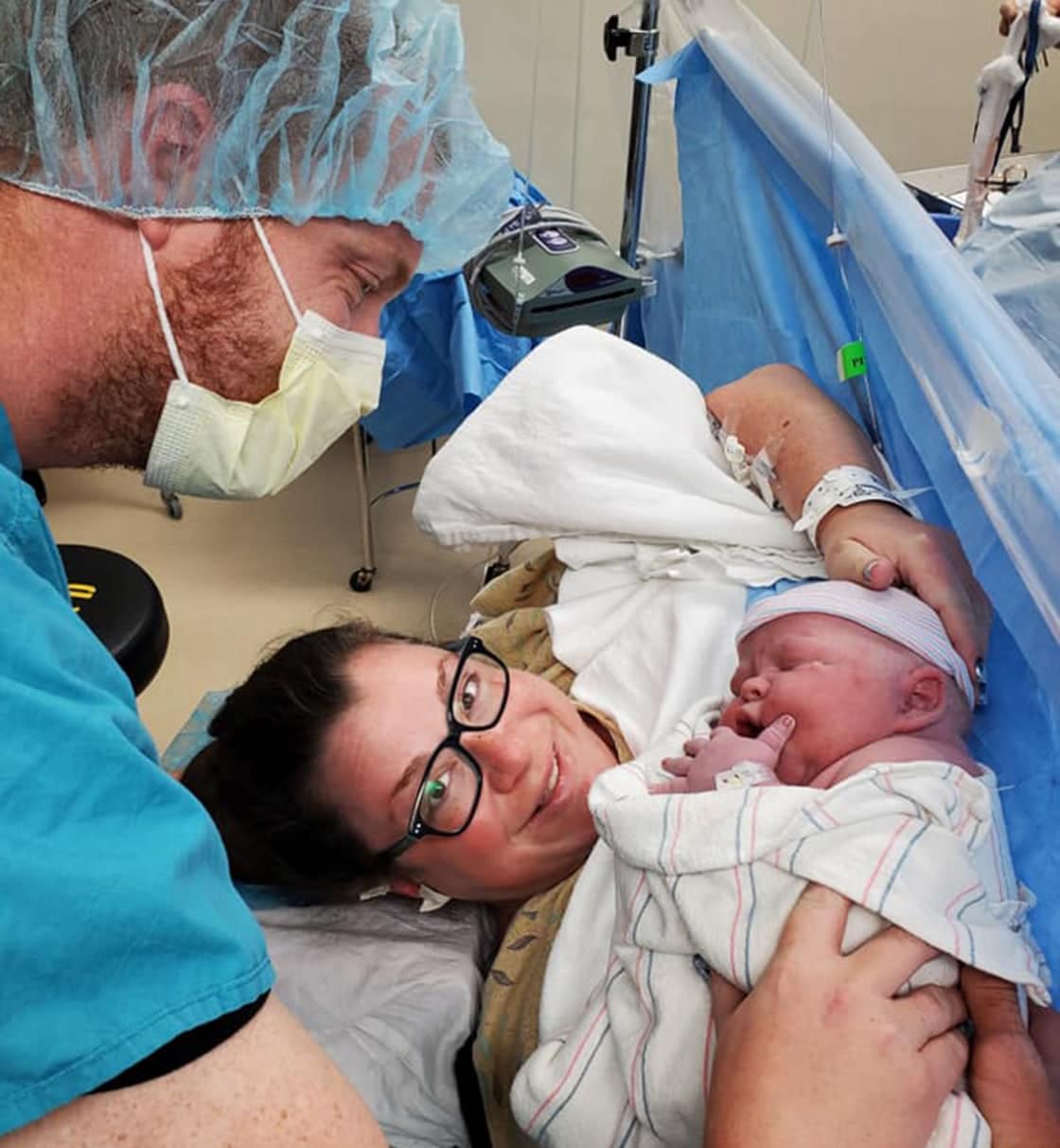 And understandably, there were tons of emotions considering the couple had suffered 19 losses before Finnley was born. "Two of the miscarriages were sets of twins," Cary says. "It was was traumatic for the whole family — especially our oldest child. Each loss would break his little heart."
RELATED: 48-Year-Old Woman Finally Welcomes Baby Into The World After 18 Miscarriages
The couple also shares two sons, Devlen who is 10, and Everett who is 2. And doctors say if Finnley had carried to his due date, he would've been around 16.5 lbs. "I'm used to carrying big babies, but this was on another level," Cary says. "It got to the point where I could hardly move. It would take me 30 minutes to recover from taking a shower."
He's already doing so well at home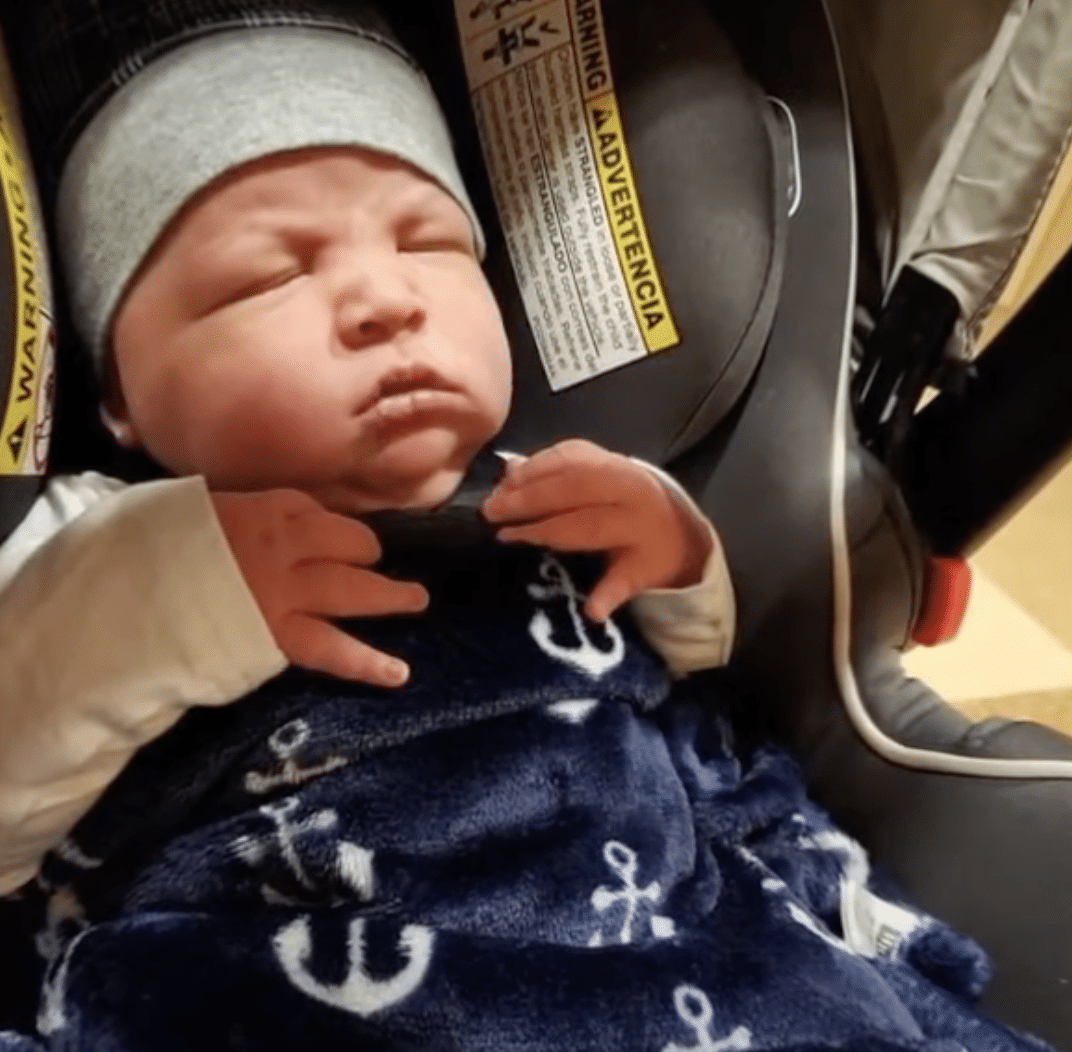 He was born back on October 4th, so now since he's been home, he's been wearing size 2 diapers and clothing made for babies ages 6 to 9 months. Mama also notes that he's a great sleeper and has a great appetite as well.
Currently, the Guinness World Record for the heaviest baby to survive infancy belongs to a boy who weighed 22 lbs 8 ounces at birth, born in Italy back in 1955. Looks like Finnley was just a little too small!