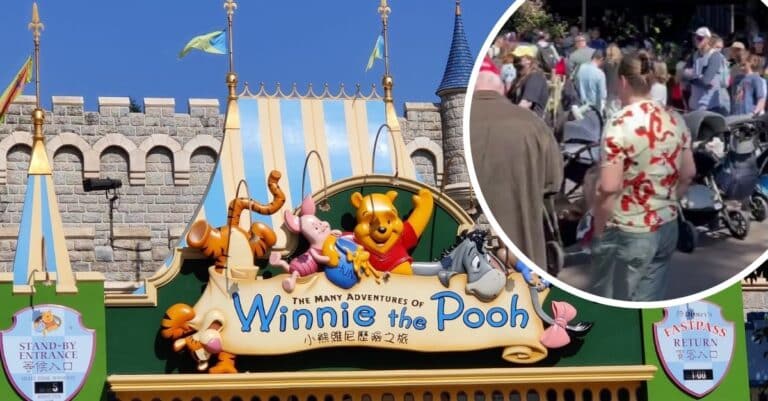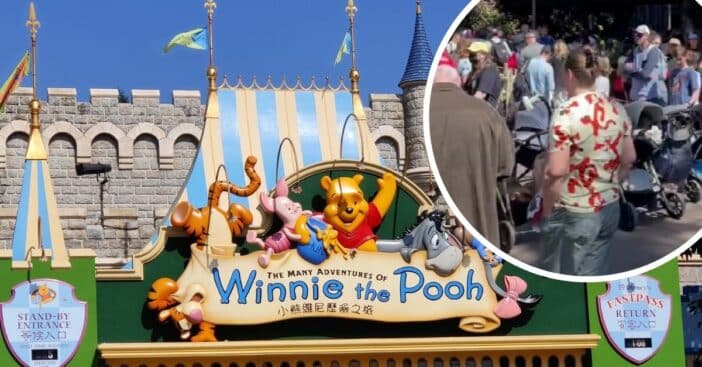 Many children are on spring break right now and that means tons of families headed to Walt Disney World for a fun vacation. The last few weeks have seen record numbers of visitors at the park, especially after closures due to the pandemic in the last several years. It is so crowded that some ride lines are taking over the entire park.
Recently, The Many Adventures of Winnie the Pooh ride saw crazy lines. The attraction is located in Critter Country and takes visitors through the Hundred Acre Woods and shares stories first created by A.A. Milne. It is an adorable ride meant for children and adults of all ages.
Winnie the Pooh ride sees record wait times during spring break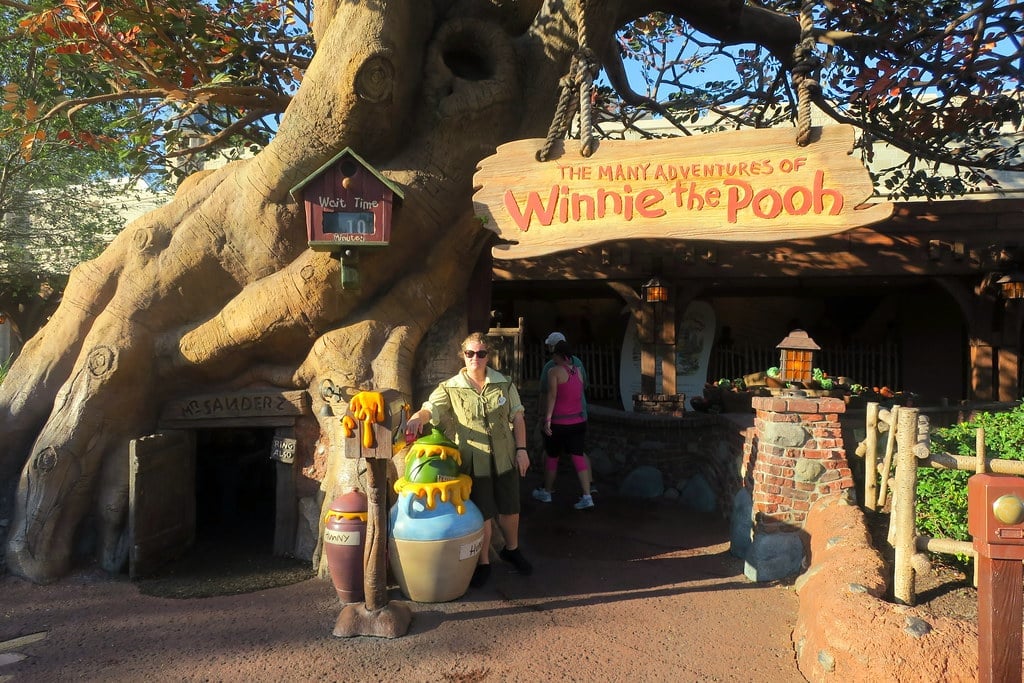 This week, the lines for the ride were so long, people were waiting everywhere. One visitor took a video of the insane amount of people waiting for the ride and posted it on TikTok. The lines and crowds are even more surprising since Disney recently said that they were not at full capacity.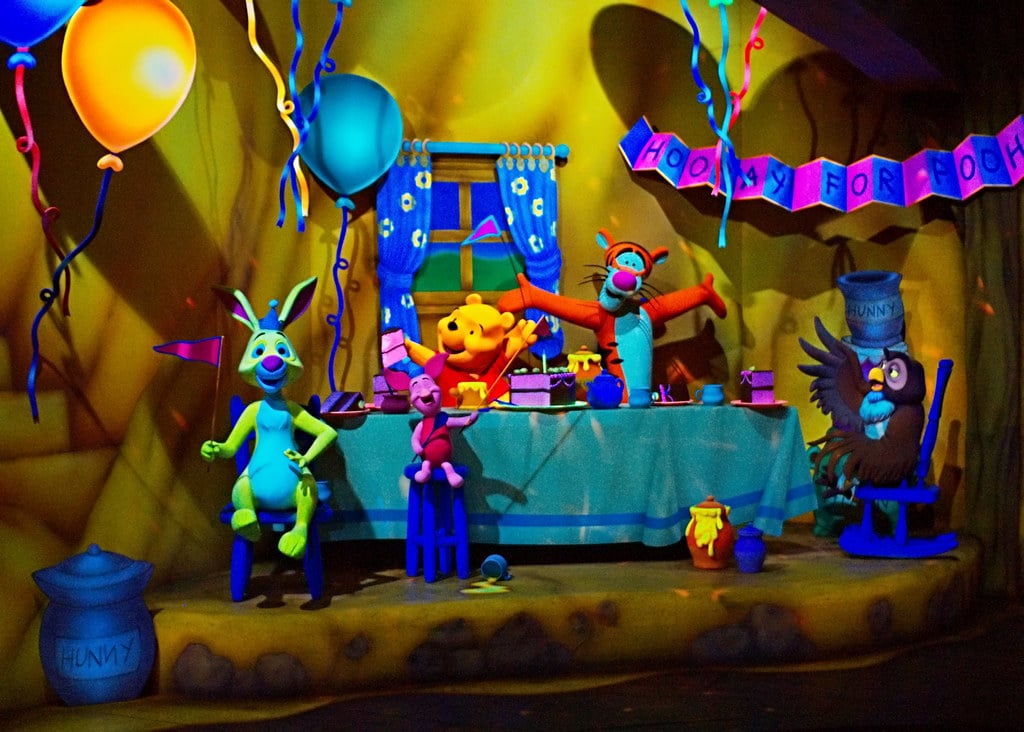 Disney CFO Christine McCarthy shared that they are "managing things differently now" after pandemic closures. She added that they may never return to pre-pandemic full capacity numbers. Basically, this means the number of people that are allowed inside the park each day.
Check out the video of the lines for yourself below. Have you ever gotten to go on this ride at Disney World? Who's your favorite Winnie the Pooh character?